Media Outreach Link Building
Our Fully-Managed, Done-For-You Service on Connectively / Help a Reporter Out (HARO) & Featured.com (Terkel)
In the SEO world, we're serving up a rare treat: link building that actually does its job. While others might give you sketchy links or guest posts from those notorious link-selling domains, we're out here doing the real work. Every month, we're pitching to hundreds of journalists on platforms like Connectively (formerly called HARO, or Help a Reporter Out) and Featured.com (formerly called Terkel). We earn real links instead of building fake ones.
It's landed our clients spots on sites like BusinessInsider, GoDaddy, HubSpot, Forbes, and HuffingtonPost. The cherry on top? We're doing it for a fraction of the cost of most link-building gimmicks out there. Our goal is to give the murky link-building industry a makeover.
Here's Why We're Next Level:
Guaranteed Google-safe links or your money back.

Journalists that use sites like Connectively/HARO and sift through thousands of replies to build a better article tend to run high-quality sites. We focus on the biggest and best sites for our clients.

Occasionally land BIG backlink wins

This doesn't happen every day, but it happens every six months or so on average. We're talking about links from Forbes, Inc, Entrepreneur, Mashable, Yahoo News, or another giant site. Score!

Affordable flat rate monthly pricing, not pay-per-link.

Companies charging per link will surprise you with huge bills. We work the same each month, charging per 100 pitches. Fair pricing, without punishing you for link wins.

We'll cover all of the software costs.

Ahrefs to track new links, Connectively/HARO Premium, Featured.com Premium; that's $250/mo in software already! This lets us spot your new links faster and get priority treatment over the "free" users.

No automation or spam, hand-written pitches only.

Spam, automation, AI content, and other short-cuts don't work out very well on Connectively/HARO. There's no faking it, and only the best, most well-thought-out responses will earn links.

We use both Connectively (HARO) and Featured.com (Terkel).

What happens when Connectively/HARO is out of available queries for the day? Do we stop working? No, we use Featured.com, a more expensive HARO competitor, to earn additional media mentions!

Completely done for you, designed to be hands off.

We have all wished that a backlink service existed that could run on autopilot in the background and that we didn't have to worry about. That's why we created this service!

No guarantees. And that's what's beautiful about it.

If anyone guarantees you a certain amount of links per month - RUN! Genuine link building is unpredictable. We may only acquire ~2-6 new links per month for our clients.
Starting at only:
$599
/mo
No minimum term. We work with select clients only. Please contact us to learn more.
Screenshots and Reports
We work hard and we stay organized! Here's a sneak peek at what our reports look like: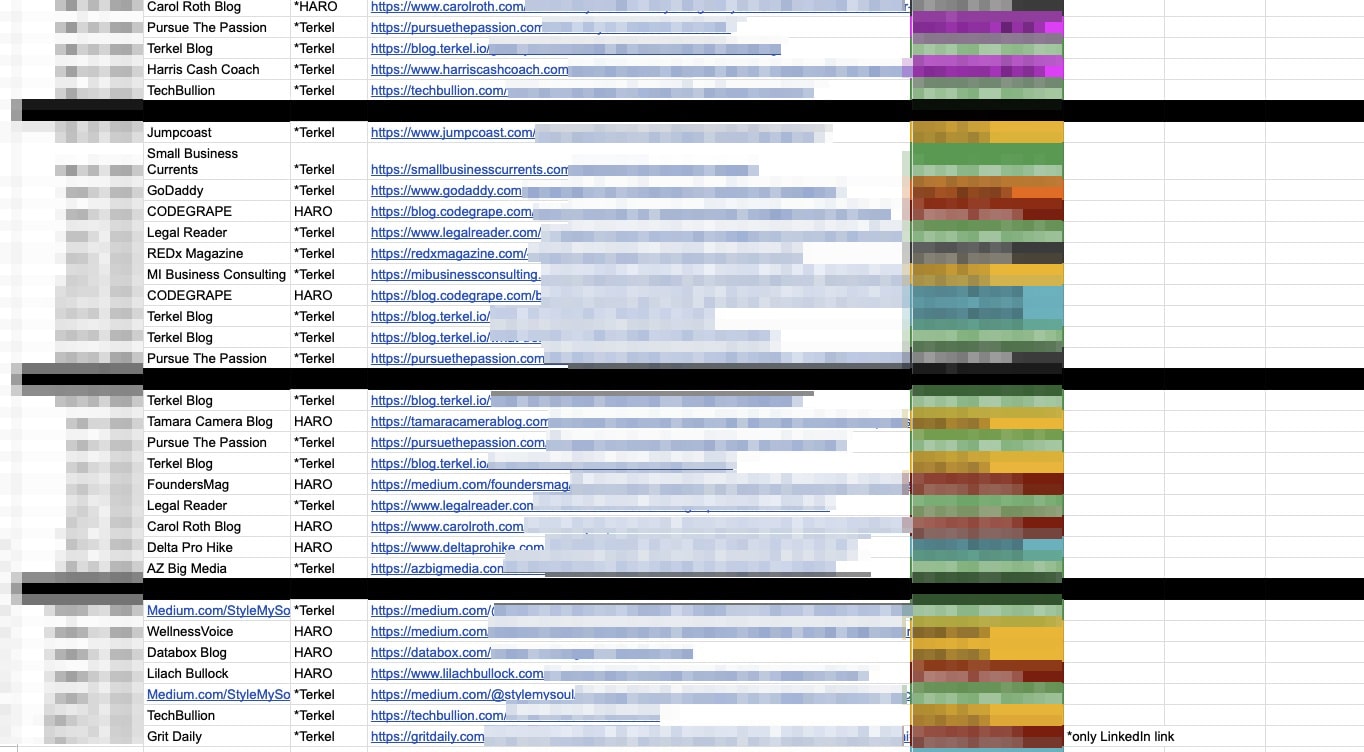 Built to scale, we can work with one website or dozens of your sites
Our pricing is so affordable that other agencies commonly whitelabel our service to resell as their own. With us, you cut out the middle man. We can promote dozens of websites at once, and our link building team is large enough to handle and scale with your volume.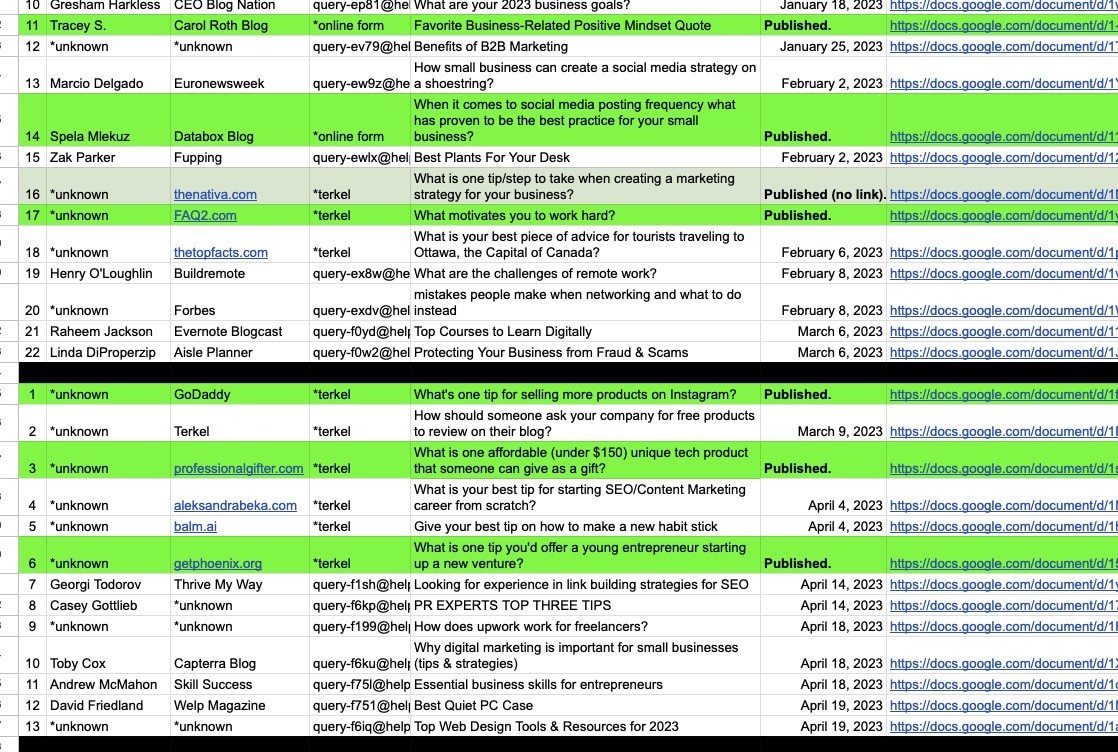 Close tracking of results with regular email reports and backlink logs
We monitor all our pitches, even those from 6 months back. Some publishers may take months to finalize and publish a post, leading to unexpected links later on. This is particularly true for larger sites with intricate editorial procedures. Careful tracking helps a lot here.
Service Comparison
Want to see how our service stacks up against our competitors? We've taken our top 5 closest competitors and compared every feature of their service offerings with ours.
Comparisons Page
Client Case Studies
Read detailed reports on our client's performance and see charts of their staggering organic visitor growth over time, from brand new sites to established eCommerce businesses.
Client Case Studies
Let's Grow Your Business
Want some free consulting? Let's hop on a call and talk about what we can do to help.