A List of Advanced Facebook Marketing Tactics and Strategies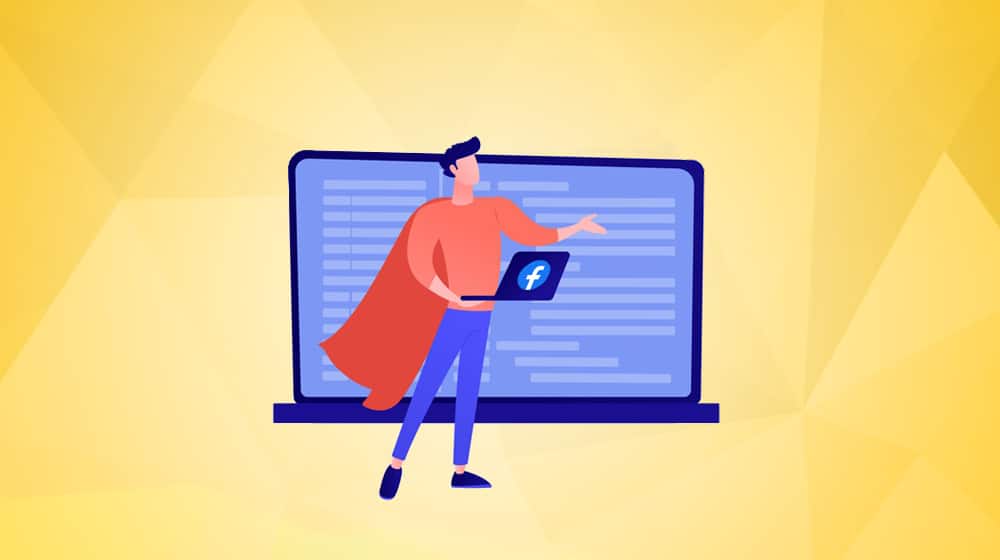 Facebook as a platform is in an interesting position.
On one hand, they're the largest social network in the world. Alexa's data puts them at #7 in the world. Ahrefs puts them at #4. SimilarWeb places them at #3. They have over 2.7 billion monthly active users, which sounds like a lot, and is even more impressive when you remember that the entire planet only has 7.5 billion people on it, and only a bit under half of those people even have internet access at all. In other words, nearly every human being with internet access has a Facebook account they use regularly.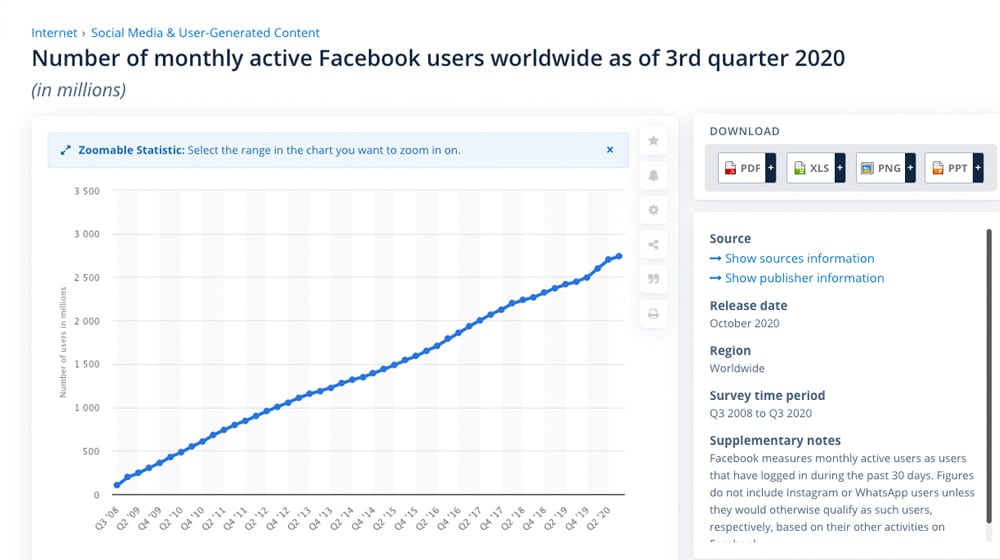 That's a lot of access that anyone can tap, as long as they're willing to jump through the hoops necessary to make a Page and run ads. It's an incredibly massive audience just ripe for the advertising.
At the same time, Facebook has been in a lot of hot water over the last few years. Scandal after scandal seems to wash over them, from US political bias to the terrible treatment of their content moderators. Most recently, there have even been calls to break up the social media company's monopoly.
The year 2021 may be the beginning of the end for Facebook as we know it, though I highly doubt it's going to disappear entirely. It's entirely too profitable with entirely too much money on hand to achieve whatever it wants to achieve. We might see a split where Instagram and Messenger spin back off into other companies, but the core Facebook product will remain.
In more immediately meaningful details, the huge and easy access of Facebook makes it more and more difficult to use it for advertising with every passing year. In the past, all you needed to do was spend a few bucks on ads every week, and you'd gain a ton of exposure and easy profits.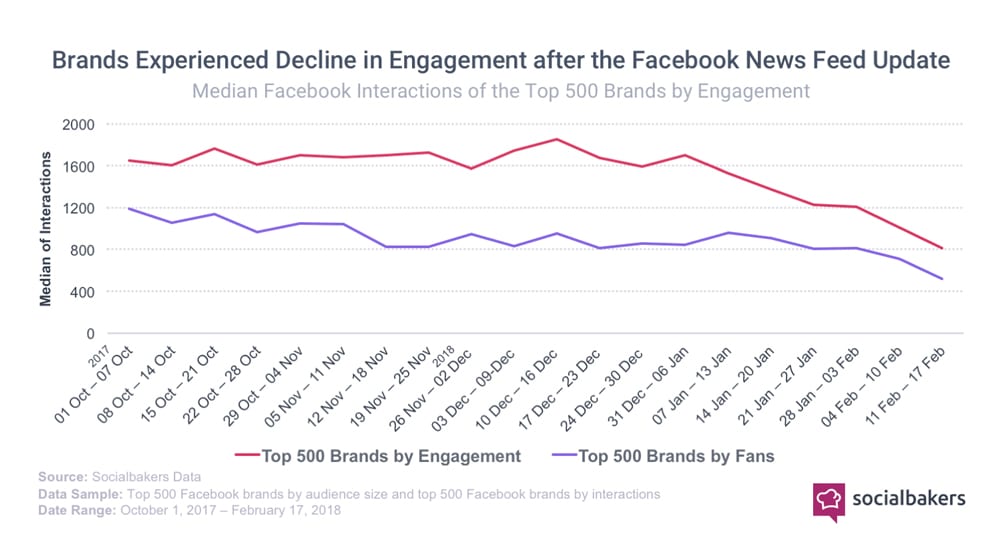 These days, it's harder than ever for a business to successfully use Facebook for advertising.
Organic reach is declining every year.
Advertising costs increase every month.
Competition is rising even as the monthly user numbers increase, making it harder and harder to compete.
Average ad quality drops, and more and more people take action to hide ads, like using adblockers or extensions like FB Purity to hide them entirely.
Interestingly enough, Facebook's domain authority and search engine presence are also declining, as the amount of linking domains has dwindled over the years.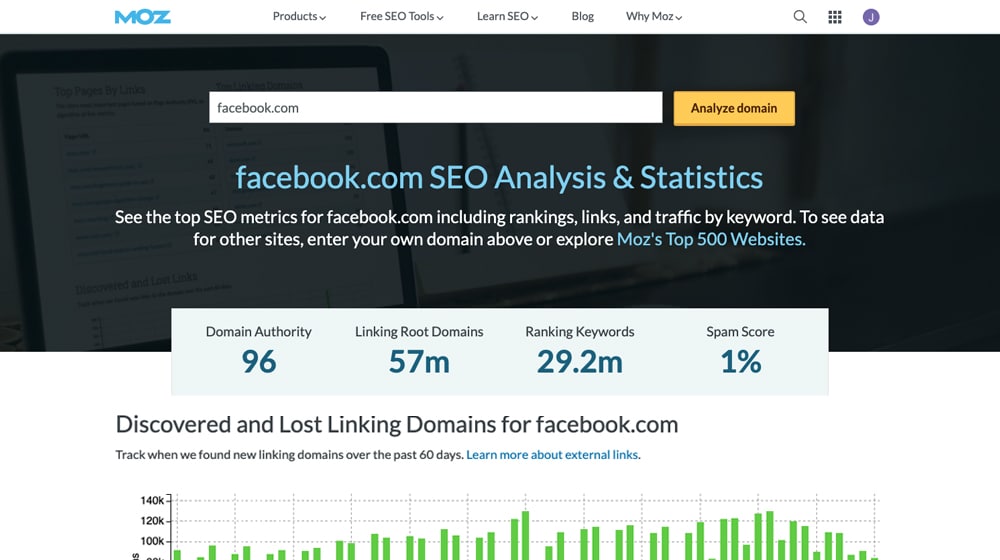 Kavi Kardos with Moz reached out to comment:
"While Facebook remains one of the most highly trafficked sites on the web, their ability to maintain authority in the eyes of the search engines is on the decline. Indicators like the number of linking domains and number of ranking keywords show that Facebook's perceived authority is lower than what you might expect from a site with such impressive clickstream metrics. And the fact that three out of four of their top featured snippets are triggered by 'how to delete Facebook'-style queries gives you an idea of where their clickstream data might be headed, too."
All of this is the groundwork I'm laying to tell you one thing: the bare minimum doesn't work anymore. It's no longer possible to just create a brand page, throw a few bucks into advertising, and pull in the profits. You have to know what you're doing, and you have to work for it.
At this point, I'm trusting you to know the basics of Facebook advertising. If you don't, you might find some of what I'm writing here to be a little more advanced than your skill level. Advanced strategies are necessary for true Facebook advertising success, though, so you'll want to get yourself up to speed as quickly as possible.
Here are my top recommended strategies for Facebook advertising, in 2021 and beyond. For the most part, these are all strategies you can implement using default Facebook tools, including the Business Manager and the Power Editor, so you don't even need to buy third-party platforms to use them.
Pixel Sharing and Partnerships
The Facebook Tracking Pixel is an analytics code similar to Google Analytics, installed on a site or in an app, to monitor users and build audiences. You should have your own installed, of course, but you're limited in the amount of data you can gather. Only people who visit your site can be built into your audience. How can you expand this?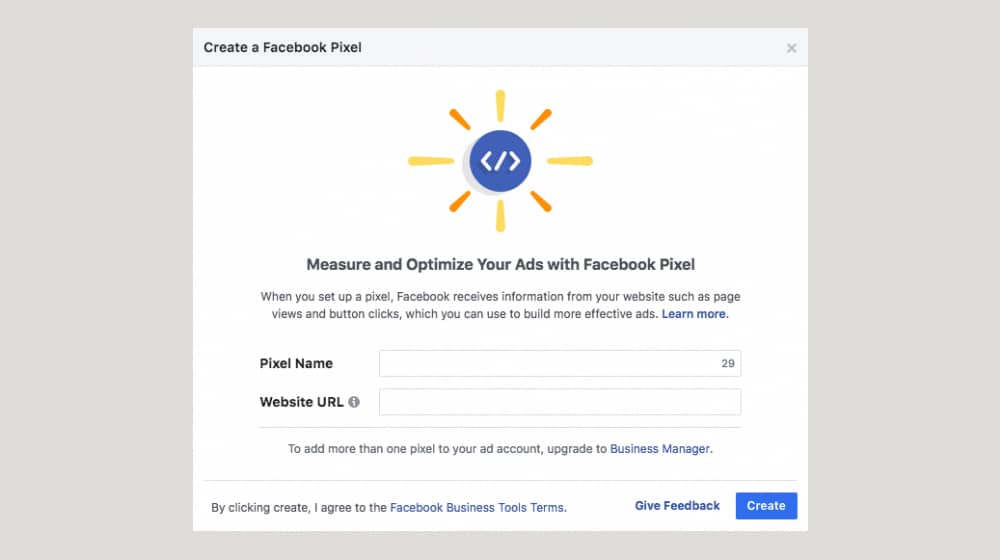 The answer is to get into Pixel Sharing. Pixel Sharing is exactly what it sounds like. Find other sites in your industry and niche, companies, and brands you can build partnerships with. Your competitors don't work, of course, but tertiary brands, suppliers, and brand partners all do.
All you need to do is convince the site owner to let you install your tracking pixel on their site, be it temporarily or indefinitely. This allows you to build an audience and gather data about an entirely new group of people who are, nevertheless, still in your industry and potentially receptive to your marketing.
The question is, how do you convince these sites to install your tracking code alongside their own? You can leverage partnerships and make it reciprocal, for example, letting them tap your audience the same way you're tapping theirs. You can also just pay for it, offering money in exchange for a month's worth of data. It's up to you.
Use Pareto Split Testing
I hesitate to recommend split testing as an advanced strategy. I feel like it's something every marketer should be doing, basically from the ground up. I know, though, that many businesses don't do it, and that some consider it an advanced strategy. So, I'm going to split the difference. Split testing as a concept is a basic strategy, so I'm recommending an advanced use of it.
Have you heard about the Pareto principle? It's a common observation that 80% of results come from 20% of the effort. Take advantage of that knowledge.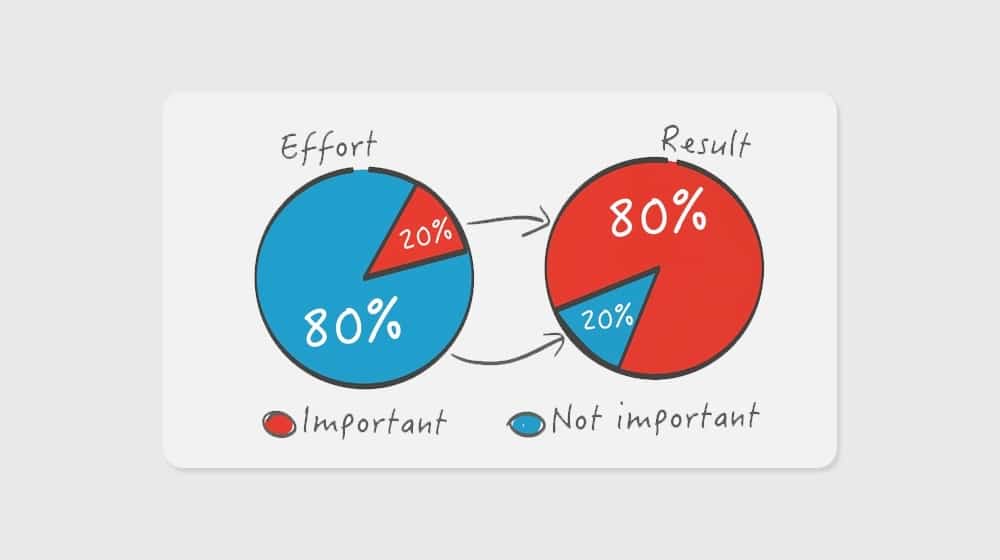 Often, I see brands get deep into the weeds with split testing. They drill down into ad variations with tiny differences in wording, slight shifts in color in images, and different positioning of their logo on pictures. It's all tiny details, and the results are tiny as well. They follow chains of optimizations that, themselves, may just be statistical variance within the margin of error.
Is your blog earning you business? If not,
let's fix that.
We create blog content that converts - not just for ourselves, but for our clients, too.
We pick blog topics like hedge funds pick stocks. Then, we create articles that are 10x better to earn the top spot.
Content marketing has two ingredients - content and marketing. We've earned our black belts in both.
If you run an internet-based business and are looking to scale, schedule a call to speak with our founder:
I urge you to dial back and remember that those kinds of deep optimization details really don't matter. They're the 80% of the effort that's only generating 20% of the results. More often, if you make a larger shift in marketing – change the offer, change the image entirely, change the call to action – it will have a larger and more beneficial impact.
Create Advanced Lookalike Audiences
The core concept of lookalike audiences is like split testing: something many people consider advanced, but which should really be a basic tool in every marketer's arsenal. The concept is simple: Facebook allows you to make a list of people and spin-off another list of people who, based on data Facebook knows about them, share many of the same demographics and interests as the people in the first audience.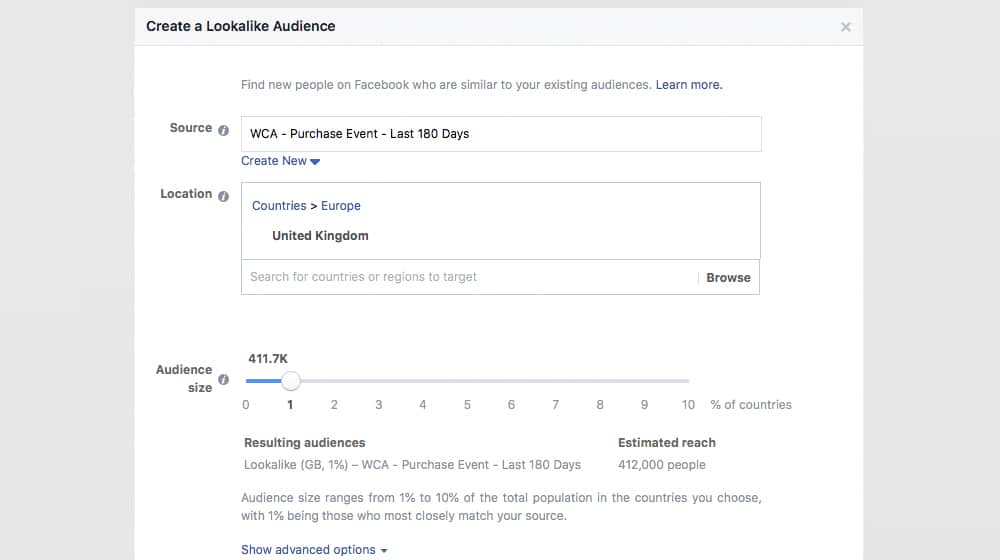 There's a lot you can do with lookalike audiences beyond just making one based on your own list of website visitors or customers.
Use an event-based lookalike audience. Facebook can build an audience specifically out of people who have triggered an event on your website via the Pixel, and build a lookalike out of that. Use this for specific kinds of targeting, like "people most likely to sign up for the mailing list" and "people similar to people who have added a product to their carts."
Use a lifetime value lookalike audience. Facebook allows you to build an audience that uses customer lifetime value as a filter. This way you can target lookalikes who aren't just similar to your customers but are similar to your best
Use an offline lookalike audience. This one is a lot trickier to use because it requires you to run offline ad campaigns that still have Facebook tracking in them, but once you build that audience, you can use it to build lookalikes.
These are just a few examples. Facebook allows you to drill down with a surprising amount of granularity into specific audiences, which you can then use and combine into narrow, compelling lookalikes.
Use Cross-Platform Funnels
You're not limited to just your website and Facebook as sources of data for Facebook advertising. You can take advantage of advertising on other sites to get you narrower, more useful audiences.
One example is to run a broad awareness campaign on another platform, like Google Ads or LinkedIn. Refer people from that campaign to a specific page on your website, and set up events on that page for Facebook to track.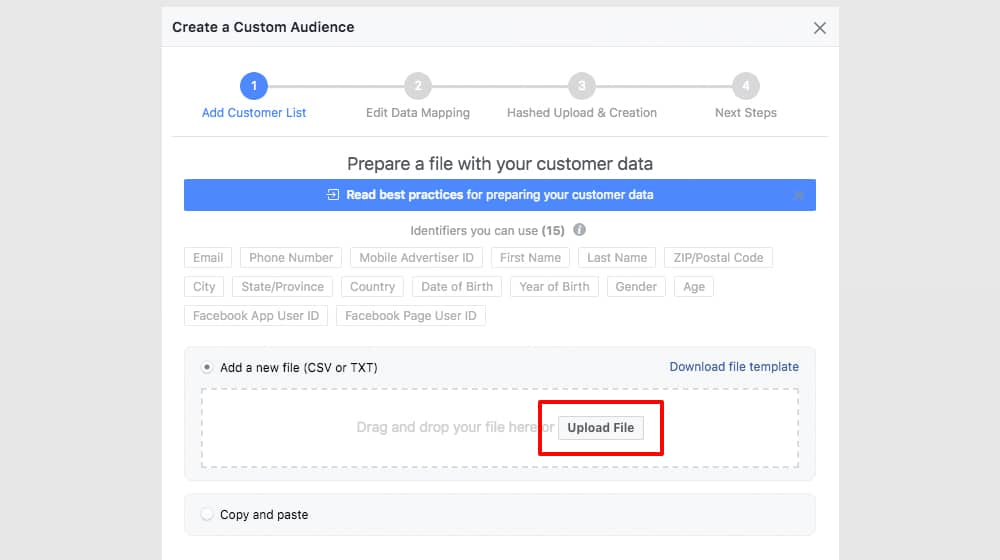 Now you have Facebook collecting specific audience information for groups such as "people who are interested in my brand on LinkedIn." This is an audience that is pre-filtered and already aware of your brand, so you can focus a mid-funnel or bottom-funnel campaign on that audience for more direct advertising.
Review the Publisher List
One thing surprisingly few people realize about Facebook is that, much like Google's display network, Facebook ads can show up on sites other than Facebook. It's called the Publisher List, and it's made up of videos, instant articles, and websites in their audience network.
Using the Facebook Business Manager, you can download your publisher list after an ad campaign to see exactly what sites and apps showed your ads. It's hidden away in the Brand Safety section of the ads manager.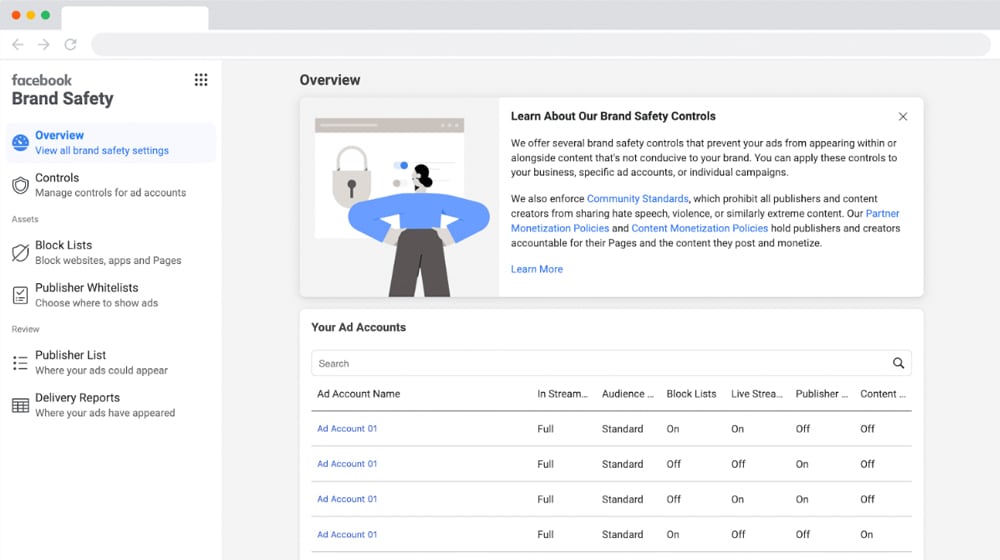 Download your lists and review them. Look for sites you don't want your ads to be displayed on. This might be because they're competitor sites, or spam sites, or just sites that didn't refer any quality traffic to you. Create this list as a .txt or .csv file, and you can upload it to Facebook to create a blocklist.
By building this blocklist over time, you limit where Facebook is allowed to show your ads, and thus will get better performance out of them.
Use Automation
Facebook has a section called "automated rules" in the advertising section of the ads manager menu. This is a rudimentary automation engine. I say it's rudimentary because it only has a few options for automation, but they're powerful when tuned effectively.
You can do two things with these rules: cut off ads that are underperforming for their budget, and increase the budget of ads that are performing well with what you've given them.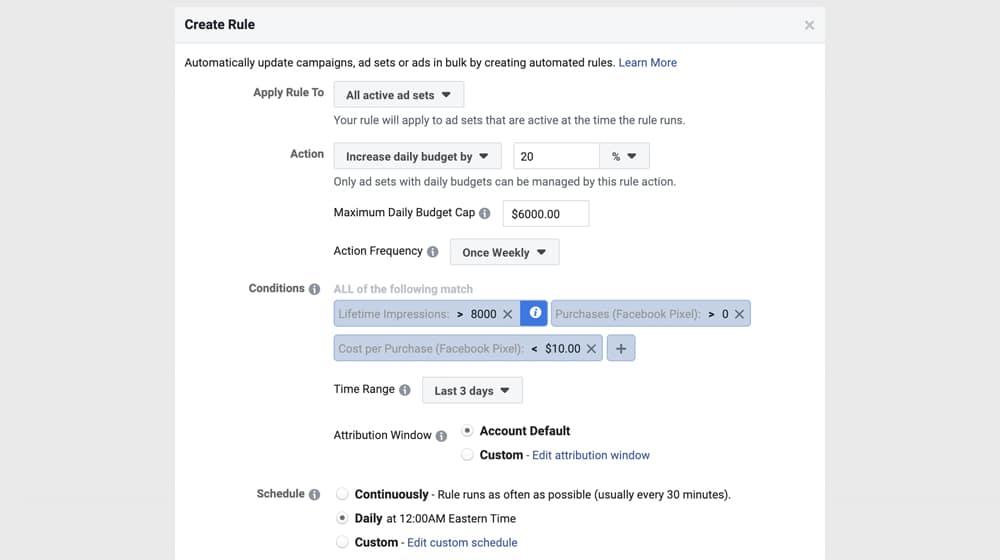 You'll need to figure out what you feel is good tuning to these yourself. Benchmark your performance and identify what is low and what is high, and set thresholds. You can also set rules to notify you without changing budgets or pausing ads if you want to get a manual eye on questionable ads. Familiarize yourself with these rules and make use of them to streamline your performance.
There are a handful of third-party ad managers that can do this better than Facebook's default tools. In particular, AdEspresso has some of the best optimization tools and automation options available. There's a reason companies like Hubspot and Microsoft use them. If you want more automation than what Facebook alone can give you, there's no reason not to look into other tools to help do it for you.
Don't Be Afraid to Get Messy
One of the biggest tips I can give you isn't really an advanced strategy, it's just advice. Don't be afraid to get messy. I've seen a lot of businesses and a lot of marketers be very hesitant to create "too many" ads, ad sets, or ad campaigns. They fear that something will slip through the cracks, that they'll end up overspending without realizing it, or that overlap will lead to ad fatigue.
My advice is to ignore that nagging feeling and desire to keep your ads account clean. The best marketers I know have thousands of ads and campaigns in their accounts. Some are paused, some are running. Some are old, some are new. Some are broad, some are narrow. There are ads for every buyer persona in every funnel state. There are evergreen ads, specific campaign ads, seasonal ads, and more.
You can protect yourself from problems with account-wide budget caps, automation rules, and documentation. Make sure you name everything clearly and with descriptive names. Write down details you might otherwise forget. All it takes is a little organization and a little record-keeping to make a mess more intelligible.
Facebook may have access to an incredible wealth of data and powerful algorithms under the hood to improve your marketing, but they can only do so much. You have to work for true success on the platform these days. Hopefully, these tips can get you there.