Ahrefs vs Ubersuggest: Which is Better for Keyword Research?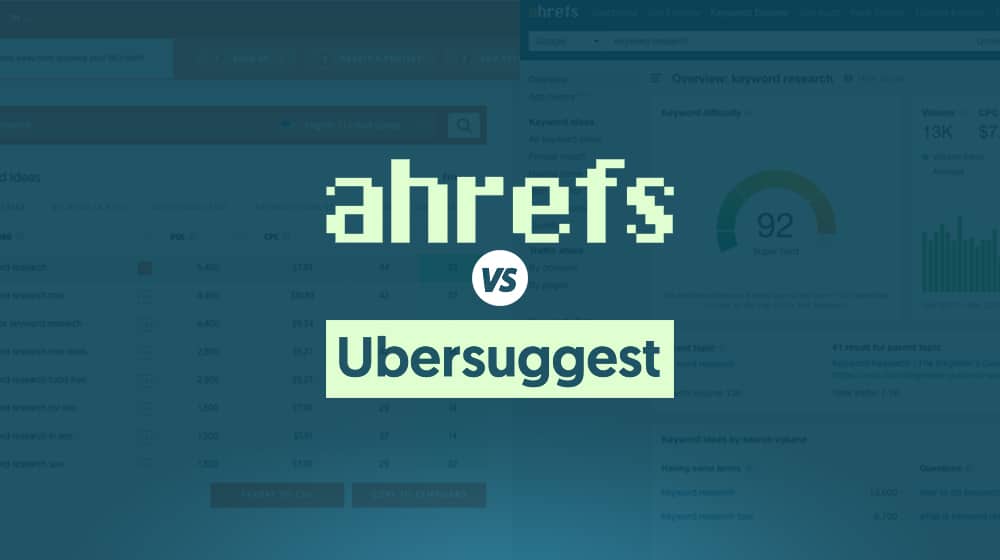 One key aspect of web marketing is research. The majority of us content marketers put quite a bit of time into research; we can't just throw ideas at the wall and hope something sticks. I would venture to say that the best content marketers out there spend more time researching their topics – including what topics they should cover – than they do writing the article itself.
Of course, research doesn't need to be done by hand like it used to. You're not stuck looking at your referral data, checking out Google's auto-complete, and hoping there's some valuable information in the keyword planner. These days, there are professional tools you can use to streamline and speed up a good portion of your research process.
Two such tools are Ahrefs and Ubersuggest. They're mentioned all the time, so I've decided to talk about both of them, compare their utility for keyword research, and offer my suggestions for an avenue to use these tools.
Let's dig into these two pieces of software, and how they compare to eachother.
What is Ahrefs and What Does it Do?
Ahrefs is a tool named after the HMTL code used to specify a hyperlink:
<a href="#"></a>
They have five main tools, and over a dozen tertiary free tools available for use. It has been consistently one of the most commonly used research tools out there, though it's primarily used for its namesake: links, not keywords. That said, they handle keywords as well, it's just not their primary focus.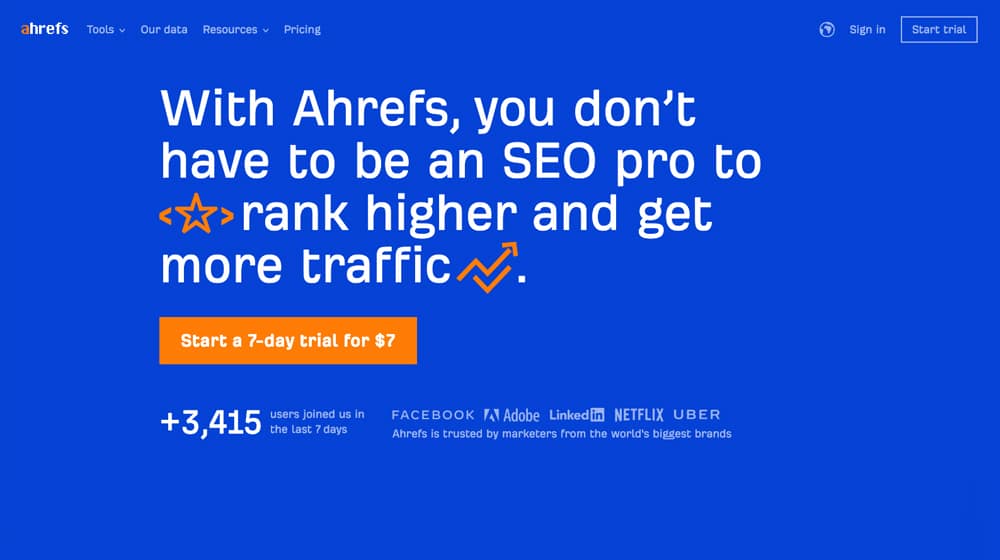 The five main tools Ahrefs offers are:
Site Explorer. This is an in-depth analysis tool for any website you choose to point it at. It's not like Google Analytics, which requires code to be installed on a site it analyzes. Instead, it uses the Ahrefs index to analyze the site using publicly available data. You can see the number of backlinks, linking domains, keywords, and traffic, along with an estimated traffic value.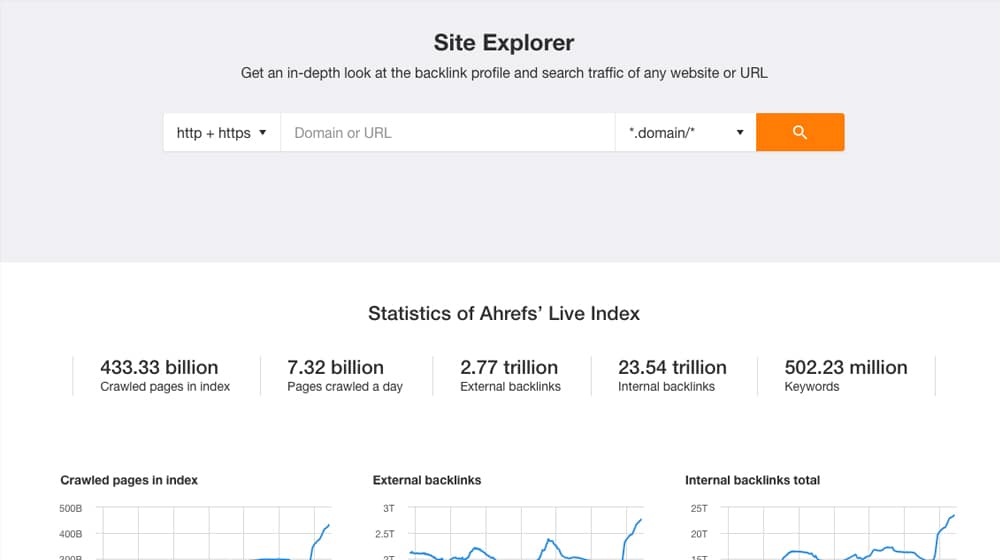 You can also analyze links to find broken links, lost links, and new links. It lets you analyze keywords, anchor text, referrers, and a lot more as well.
Keyword Explorer. This is the primary tool that would be compared to Ubersuggest, and they call it the best keyword tool on the market. Of course, what company doesn't call their tool the best? They let you analyze a keyword and give you stats about it, including search volume, clicks, CPC, volume by country, and a keyword difficulty analysis.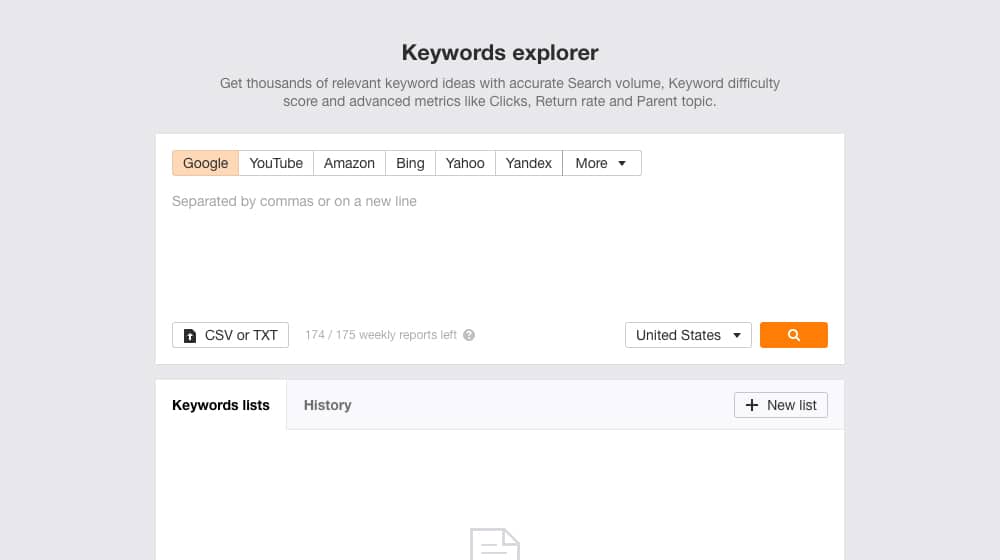 They also have a keyword recommendation engine, a search suggestions tool, phrase matching, and other match type options. Overall, there's a lot there.
Site Auditor. This is an SEO tool that digs deep into your site's public SEO data and analyzes it. It checks for crawled URLs, it analyzes content type and depth, it checks site speed, URL issues, and other SEO metrics you might be interested in.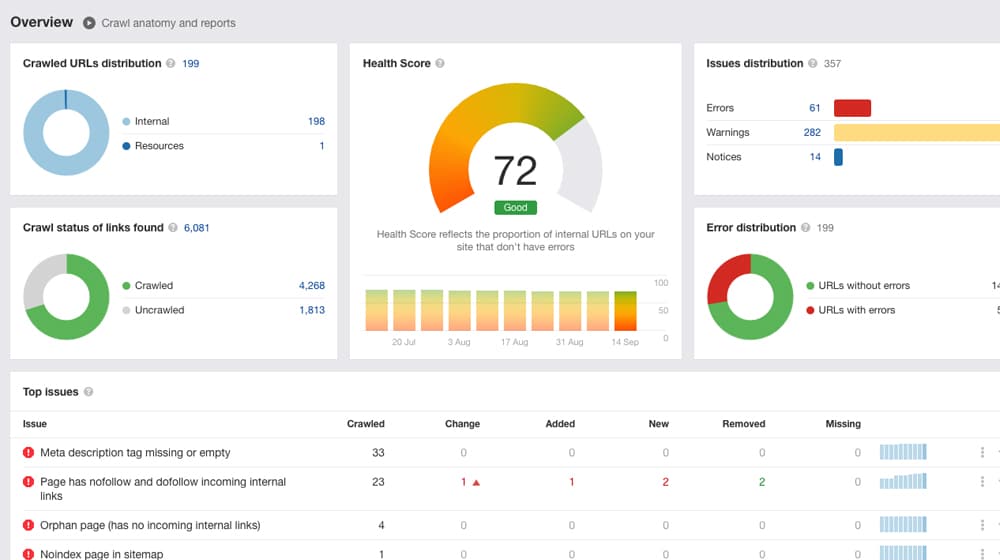 It's not the most in-depth auditor I've seen around, but it's pretty decent.
Rank Tracker. A rank tracker is exactly that. You add keywords and your content, and it monitors the search results to see where your content falls. Frankly, I consider this to be one of the best tools Ahrefs offers, though many similar tools have rank trackers of their own as well.
In fact, my list of Ahrefs alternatives mentions quite a few of those rank trackers since it's one of the tools a lot of people turn to Ahrefs to use.
Content Explorer. The content explorer is a content analysis tool Ahrefs provides. You can plug in a keyword and it will look for the best content in that search, analyzing each result for things like traffic, domain rating, social shares, and so on. It's not the most robust content exploration tool on the marketing – things like SEMRush and BuzzSumo also do this very well – but it's pretty good as part of the overall package.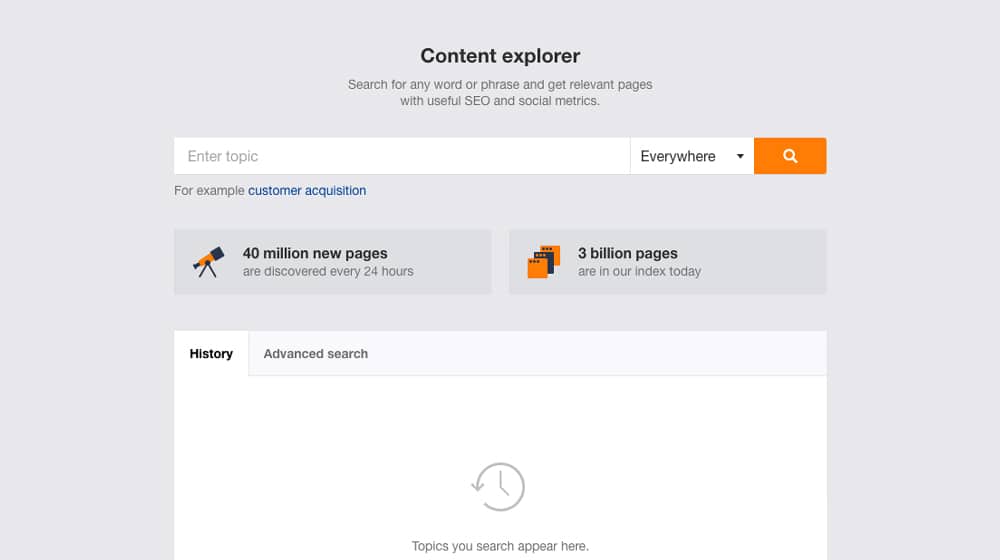 All five of these tools are available with every paid Ahrefs plan. Pricing begins at $99 per month for the Lite plan, and goes up to $180 for standard, $400 for advanced, and $1,000 for agency coverage. These plans are all largely identical in terms of access; what you get is volume. For example, the Lite plan offers one user account, while the Agency offers five. Lite lets you track up to 500 keywords, while Agency tracks 10,000. Lite lets you explore 175 domains per week, while Agency's limit is 7,000. You get the idea.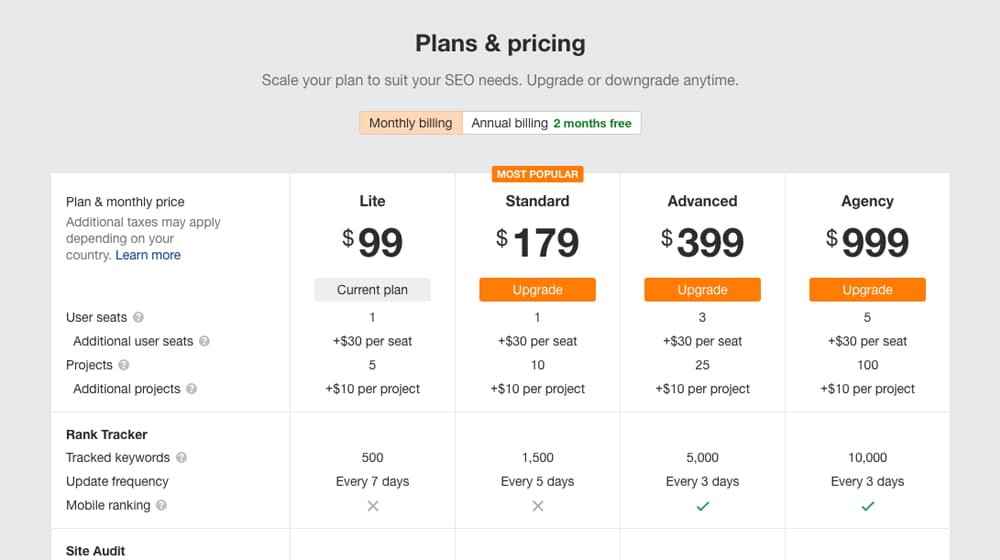 Ahrefs also offers a bunch of tools that are either completely free to use or free to try out. These include:
Backlink Checker
Broken Link Checker
Website Authority Checker
Keyword Generator
YouTube Keyword Tool
Amazon Keyword Tool
Bing Keyword Tool
SERP Checker
SEO Toolbar
WordPress Plugin
Keyword Rank Checker
Keyword Difficulty Checker
Website Checker
Domain Comparison
Batch Analysis
Link Intersect
Content Gap
Email Alerts
SEO Checker
Word Counter
Almost all of these are features built into the main Ahrefs platform, divided up into limited free tools available as a taste of what you can expect from the main Ahrefs account. For example, the Keyword Generator allows you to plug in one keyword and get 100 suggestions, with volume for all of them and keyword difficulty for some of them.
It's not the most robust data set, but that's why it's free.
What is Ubersuggest and What Does it Do?
Ubersuggest is a freemium keyword research tool offered by Neil Patel. He didn't develop it, though; he bought it in 2017, intending to turn it into a high-end tool and offering full access to the software for free. Over time, he added more and more features to the tool, and it reached the point where he was spending a quarter-million dollars a month between traffic costs, usage, development, and API licenses for tools it gets data from.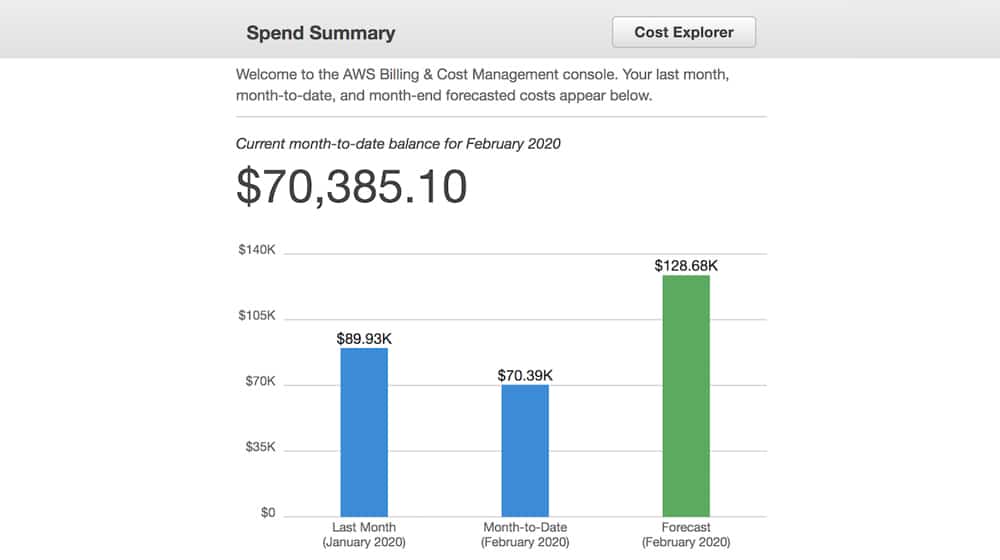 His solution to these costs was to make some features of the largely-free tool require a paid account. So what does it do, what's free, and what's paid?
Is your blog earning you business? If not,
let's fix that.
We create blog content that converts - not just for ourselves, but for our clients, too.
We pick blog topics like hedge funds pick stocks. Then, we create articles that are 10x better to earn the top spot.
Content marketing has two ingredients - content and marketing. We've earned our black belts in both.
If you run an internet-based business and are looking to scale, schedule a call to speak with our founder:
Keyword content and reports. Ubersuggest allows you to do some research for free, but if you want to create projects to continually work on, you need to create a paid account. The cheapest accounts give you fewer projects and fewer reports per project.
Rank tracking. The rank tracking Neil offers with Ubersuggest is more limited than what you get from Ahrefs, but it's still quite good. The paid plans limit the number of keywords you can track per project, and the cheapest plan also limits the number of locations, though the higher tier plans are unlimited.
Site auditing. The site auditor for Ubersuggest is pretty good and offers more depth and detail than the Ahrefs site audit. All paid plans crawl your site weekly. The cheapest plan limits you to 1,000 pages per report while the best is 10,000 per report.
Keyword research. This is the core offering of Ubersuggest, and as such it's the most robust tool of the lot. You can plug in a keyword and it will give you research, data, and recommendations. This comes with historical data and content ideas. Limits here are on keyword suggestions, starting at a whopping 20,000, and on rows in your reports for exports.
Competitive analysis. This lets you analyze a site to check historical data including top pages and top keywords. Again, limitations are on the number of pages and keywords reported.
Backlink analysis. This segment of the tool gives you three years of link history, including new and lost links. It's not as robust as the Ahrefs tool, but then, Ahrefs is best-in-class for link analysis.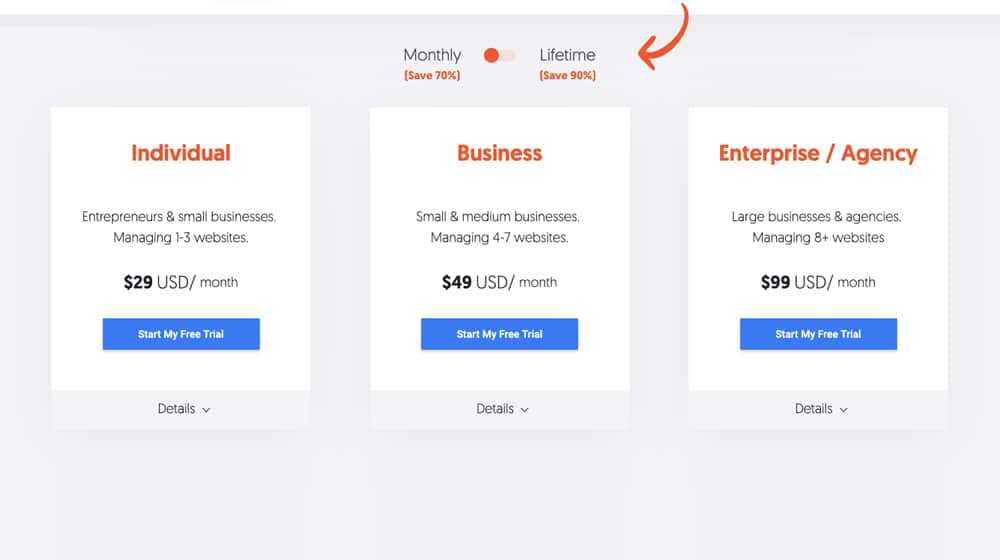 Pricing is where Neil does a great job in his attempt to hook you. The cheapest plan is $30 per month, the business plan is $50 per month, and the agency-level plan is $100 per month. He also has a "lifetime" version of the plans occasionally on offer, which runs you exactly 10x the monthly cost; a lifetime membership for less than the overall cost of a year of monthly membership? Seems like a great deal to me.
Comparing Tools
So how do these two tools compare to one another? Let's break it down by category.
Keyword Suggestions: In terms of suggested keywords, I give the edge to Ubersuggest. Ahrefs tries, but some of their keywords just aren't all that great. For example, I used content marketing as a core keyword and searched, and got some suggestions like "content marketing conferences 2017". What use is that in 2020? Ubersuggest's main, core offering is suggesting keywords, and it's what they're best at. The one realm where Ahrefs has the lead is specific keyword recommendations for Bing, YouTube, and Amazon, where Ubersuggest is just for content marketing purposes.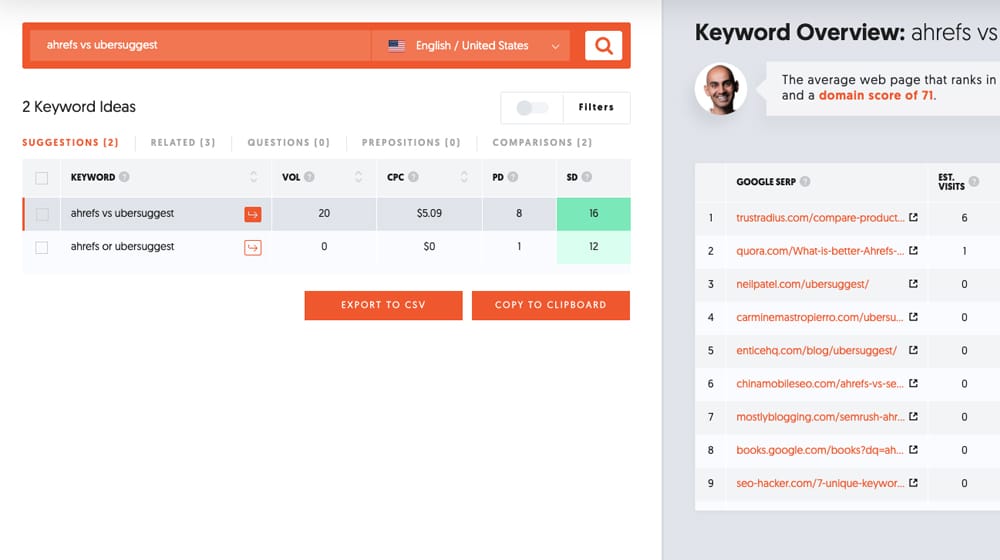 Keyword Analysis: As I've mentioned, I don't need some of the associated data like estimated keyword difficulty. It's pretty meaningless unless you're using that data in very specific ways, which I don't. I put them about on par here.
Link Tracking: Ahrefs is the king here. Much like how Ubersuggest was founded around suggesting keywords, Ahrefs was founded around analyzing links, and it's still the area they're best at.
Competitive Analysis: Both tools are perfectly effective for the purpose of analyzing your competition. It comes down to how accurate you feel their data is since you're essentially comparing apples to apples in either case. I give the edge to Ubersuggest here, but it's mostly a toss-up.
Rank Tracking: Here's where I'm going to throw you a curveball; I don't think either of these is the best rank tracker on the market. Out of all of the rank trackers I've tried, the most robust for the price has been Agency Analytics. Unless your budget is very limited or you have a moral objection to using multiple tools, I'd recommend using AA over either of the others.
Site Auditing: I give Neil Patel the edge on this one. Ahrefs is great for link-based auditing, but Neil is one of the world's foremost experts in SEO and content marketing, so his tool is carefully engineered to give you a lot of useful data in a site audit.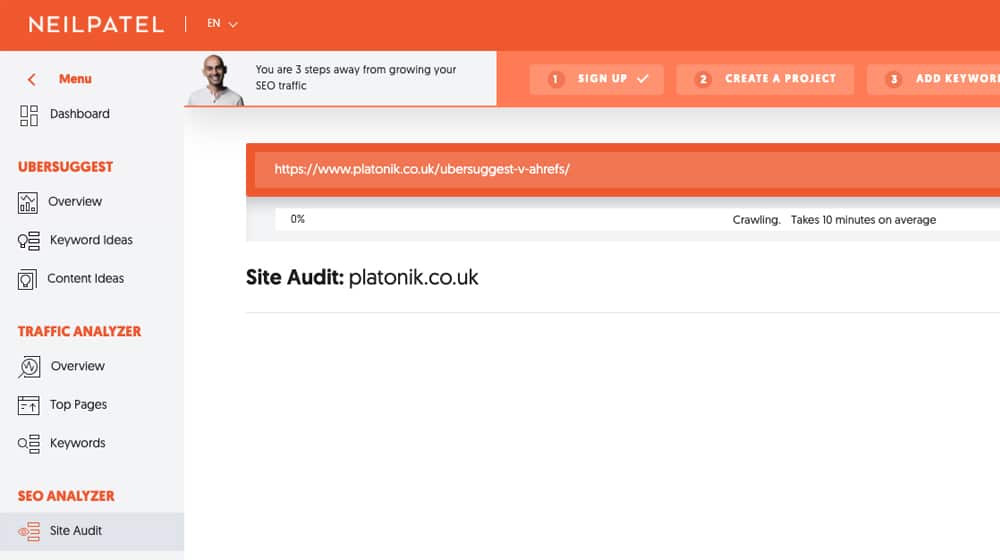 Free Access: Ubersuggest takes the edge here, except they do make you sign up with a Google account to use even the free version. Ahrefs offers a big list of free tools, as I listed above, but they're all very limited and serve mostly as a teaser to get you to use the full tools instead.
Pricing: Ubersuggest is much cheaper than Ahrefs. The "lifetime" plan for Ubersuggest is on par with the monthly pricing for Ahrefs' mid-tier plans, so you can get a lot of value if you're willing to help Neil with that quarter-million dollars in monthly bills.
My Recommendations
Let's start with Ahrefs. Frankly, I find Ahrefs to be an excellent swiss army knife tool. It can do a little bit of everything, and as a small business, you don't need more than the basic Lite plan. Their free tools leave a lot to be desired, but that's fine; they're free tools meant to generate leads, not to be reliable information sources. It's also worth mentioning that Ahrefs is the second largest scraper in the world, second to only Google.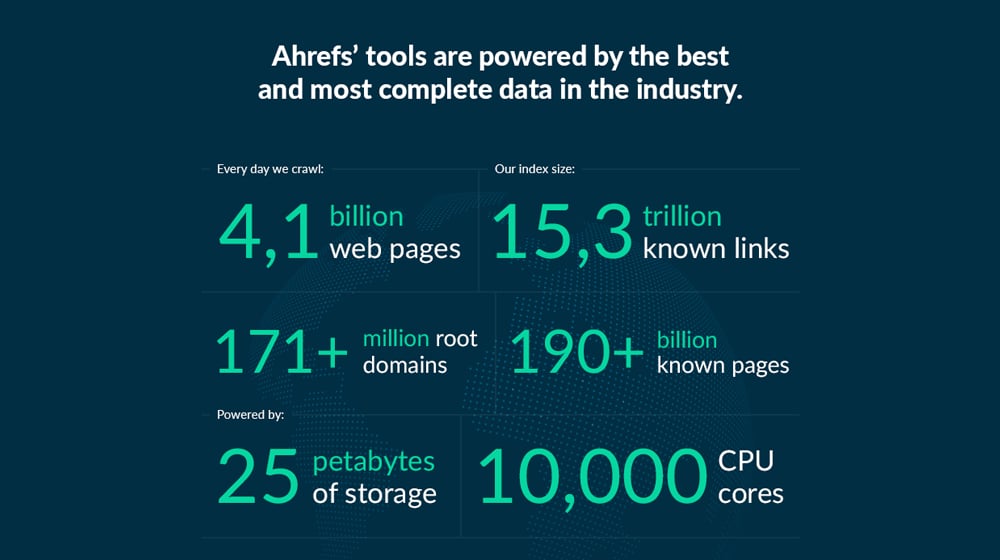 Ahrefs is extremely effective at comparing your site to a competitor, but with one major caveat: you need to use Ahrefs data for both. Ahrefs uses traffic estimates since it doesn't have access to the internal and confidential data from search engines. Compare apples to apples, by comparing Ahrefs data for your site rather than, say, Google Analytics data for your site to Ahrefs data for a competitor.
Ahrefs bundles a lot of features into one place, making it very convenient to access a lot of data quickly. You can get more detailed versions of that data from other tools, but you'll need low-end subscriptions to half a dozen different tools, and that's going to cost more in the long run.
Also, in my personal experience, the Ahrefs keyword data isn't quite as accurate as some other tools, including Ubersuggest. The keyword recommendations are the important part; the volume, estimated difficulty, and estimated cost are all mostly not important.
Between the two as far as keywords are concerned, I give Ubersuggest the win. Ahrefs has decent data for top-level and primary keywords, but Ubersuggest is much, much better when it comes to long-tail keywords and content suggestions. The data Neil gives you about them tends to be more accurate as well, though again, it's generally the keywords themselves I'm after rather than the analysis of those keywords.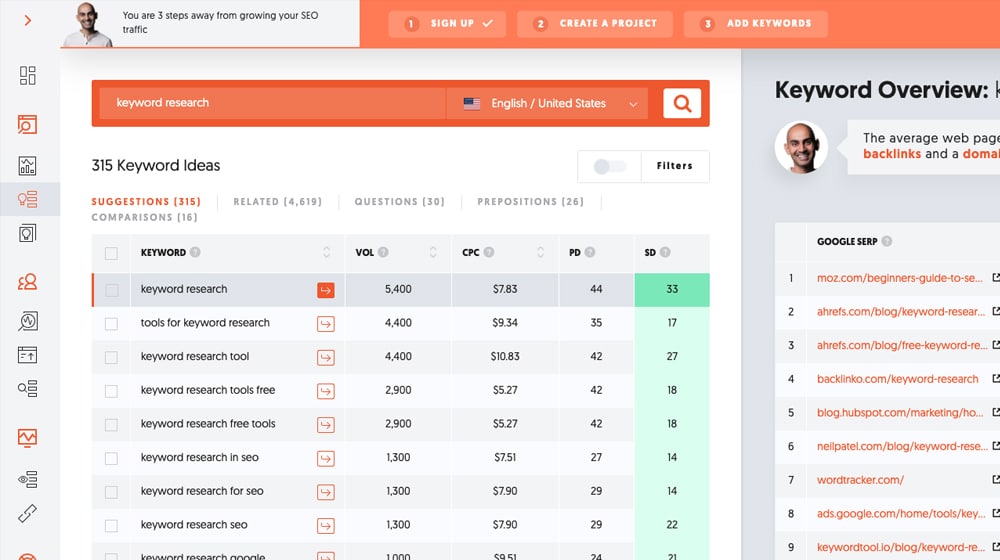 The fact that Ubersuggest gives you a bunch of data for free shouldn't be overlooked either. Though, to be honest, the $30 monthly plan is cheap enough it's hard not to just recommend paying for it. That's what, equivalent to paying for Netflix and Hulu? Seems like an easy decision for me.
My general recommendation is this:
Buy the Lite plan for Ahrefs and make use of their link tools and other miscellaneous data as much as possible.
Stick with Ubersuggest's free plan unless you find you need more data. At that point, consider the lifetime plan if you're a regular user, because it'll pay for itself in a year.
Grab a low-level plan for Agency Analytics for your rank tracking purposes, if it matters enough to you to pay for it. If you're not that into rank tracking, you can leave this one be.
Upgrade plans as necessary.
You have a lot of flexibility, of course, and you can always choose to throw other tools into the mix as well. This is just what I've settled into using most often.
Which plan did you end up signing up for? Do you use Ahrefs, Ubersuggest, or both? Let us know in the comments!