Etsy Alternatives: 17 Sites Like Etsy to List Handmade Products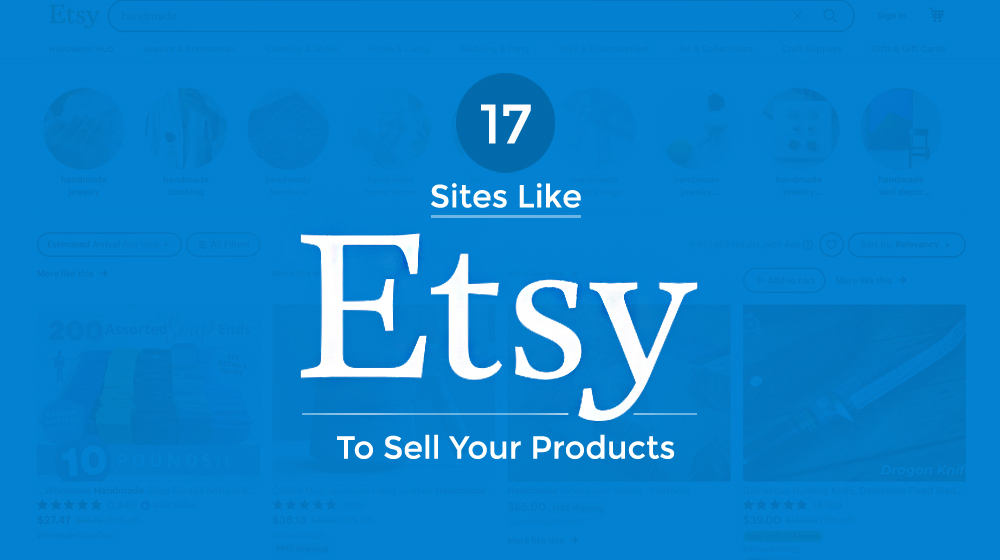 When discussing selling products online, I usually try to keep my writing reasonably generic, so it's broadly applicable to many people. One niche that is often left out of this discussion, unfortunately, is handmade products. Most marketing discussions are in economies of scale; how to sell bulk products, not individual, unique items. All too often, these are handwaved away as "just sell it on Etsy."
Well, if you've spent time on Etsy over the last few years, you've probably noticed a pretty stark drop in the quality of the products listed on that site. It started as handcrafted, vintage, and antique items, meant to be generally one-of-a-kind or rare or custom-made by crafters.
Unfortunately, lax rules and broadened definitions mean that Etsy is packed full of print-on-demand, 3D printed, AliExpress dropshipped items and utterly generic stuff. It's harder and harder for Etsy sellers to rank and sell their individualized, vintage, collectible, or handmade goods.
Fortunately, the internet being what it is, there are plenty of other places to try to sell your items.
Most of them don't have quite the same level of traffic and reputation as Etsy, but all it takes is a loyal customer base, some marketing, and a bit of luck to exceed your ability to produce more goods anyway, right?
Let's dig into some of the best Etsy alternatives!
What to Look For
When you're investigating the sites I've listed below, you want to ensure they're acceptable for you and your products.
Different eCommerce sites have different rules, so keep an eye out for things like:
Product categories. Do the items you make fit with their categories and audience? Some of these sites are very particular with what they allow on their marketplaces, while others will sell pretty much any retail item.
Commissions, transaction fees, listing fees, and processing fees. Does it cost anything to list a product, is there a fee to keep an online store open, and do you pay when you sell an item? Depending on the transaction and referral fees, certain sales might not be worth it on some sites. You'll see in a minute that some of these names take as much as 50% commission on your sales! Ouch.
Traffic. Most of the sites on this list fall into two groups: the big names or the little guys. The big names are companies like Amazon or Facebook, with a vast guaranteed built-in audience but a lot of problems. The others tend to be a lot more ethical but smaller, so they don't have as much traffic.
Flexibility. Do they allow you to customize your store page or your listings? Do they have guidelines for images? Are there restrictions on the kinds of language or text you can use? Make sure to look if you sell anything edgy or potentially vulgar.
I've done my best to come up with various sites to recommend. Feel free to let me know how they work in the comments.
Unfortunately, some of the more popular options have been closed down in the last few years, so if there's a familiar name you're expecting to see, that might be why it isn't there. Double-check before you recommend one to everyone, please!
Here are the best alternatives I've found when Etsy isn't cutting it anymore.
While it's probably not your first idea, Amazon is a potentially good place to sell handcrafted and unique goods through their Handmade Artisans program. You do have to apply, go through an approval process, and pay for a professional seller's account, which may be too many hoops for some folks.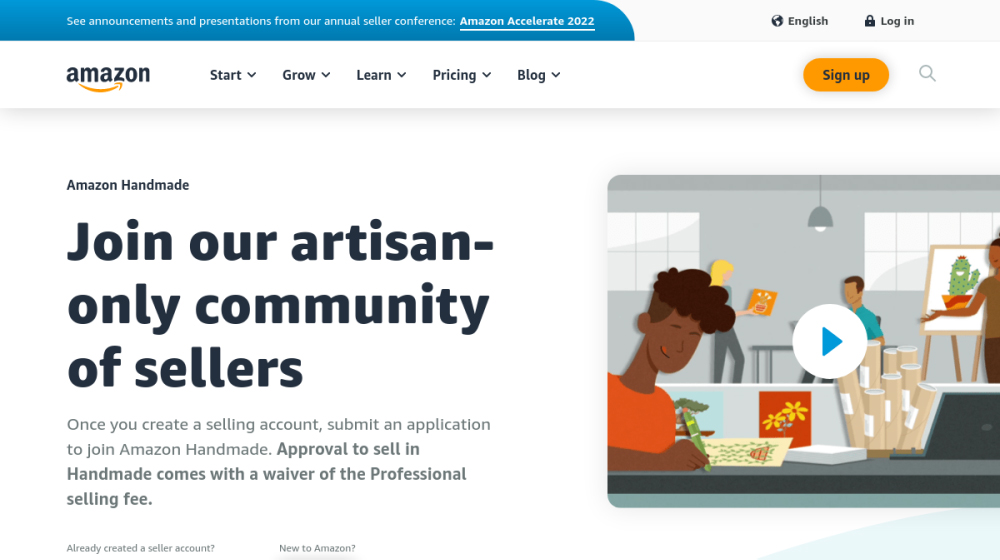 You risk being easily copied, so be aware of that with your products and marketing. This eCommerce platform is just Amazon trying to eat Etsy's lunch, so it's not likely a good option in the long term, but it might be a good choice for now.
Bonanza would be like Etsy if Etsy stopped focusing on handmade and vintage items and opened up to all manner of products. It's more of a general marketplace, with many health, cosmetics, clothing, and even larger items available such as furniture.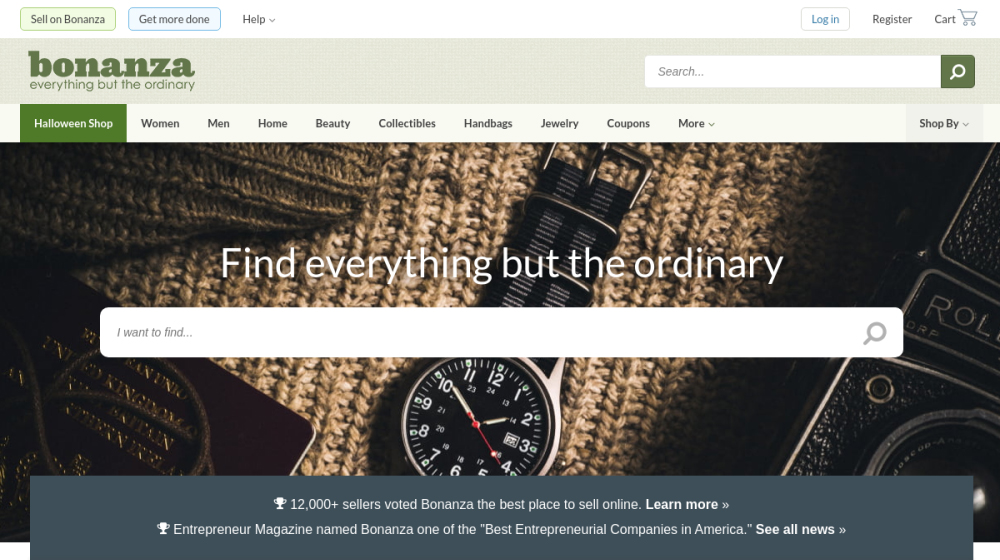 With the sheer volume of what's available, it can be a little challenging to stand out with your product listings, but that's mitigated by the fact that they don't charge you a penny until you sell something. They can also sync your product listings from other sites, enabling you to sell on multiple sides much more quickly.
Imagine if Etsy had strict rules on selling only handmade items. Wouldn't that be neat? Goimagine is precisely that. They have many guidelines and requirements to list products on their site, and everything has to be handmade.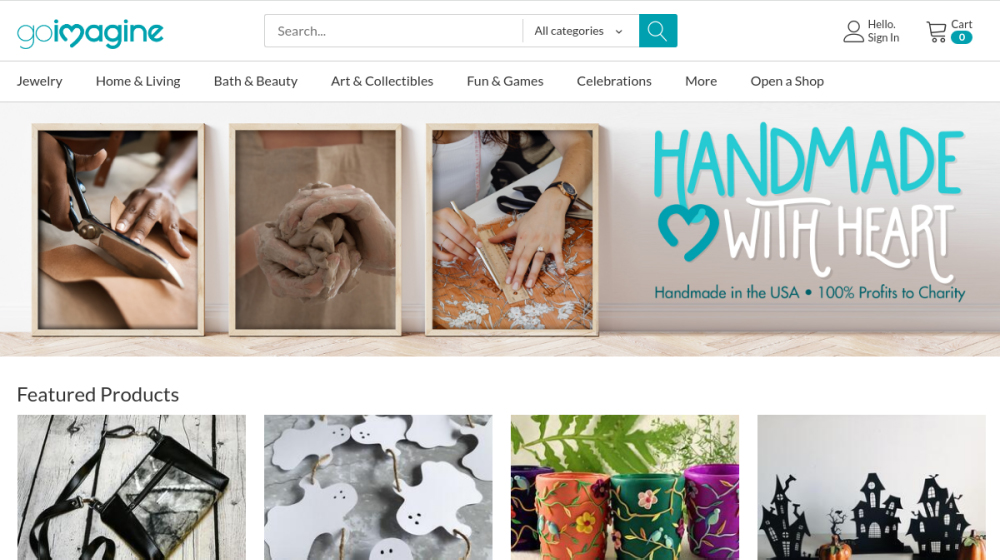 You can read the guidelines here and should verify that you qualify before making an account with the site. They also donate their profits to charity, if that's a selling point for you.
This one is a smaller site with a reasonably dedicated community. It's a lot like the old Etsy in that it has handmade and vintage items but seems to focus a lot on more vintage stuff, though it depends on the category. Of particular note is that they can both create your store and list on their central marketplace.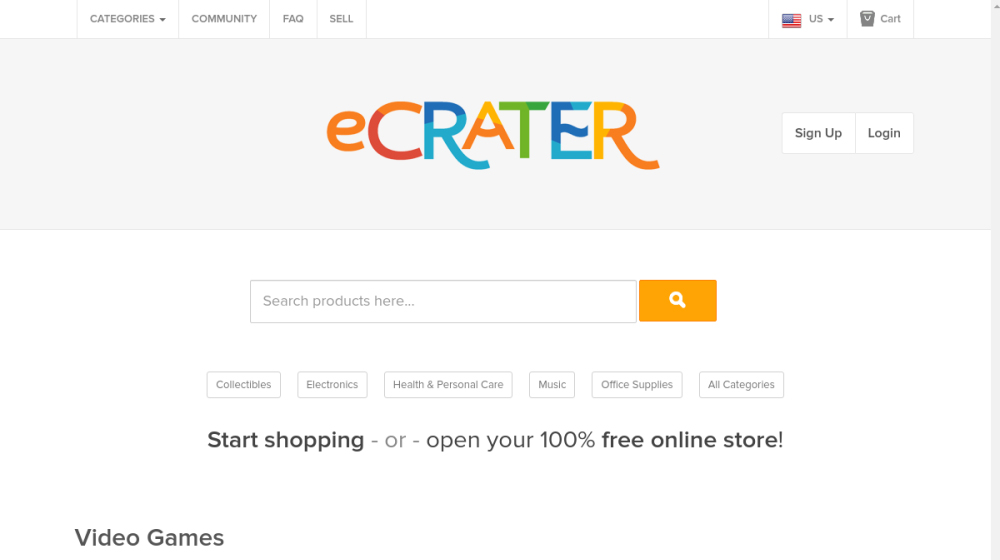 You don't have to pay a subscription fee if you sell online through your store, only if you sell through the online marketplace too. They also have a community forum accessible to buyers and sellers, which you can use to network and make deals.
Much like eCrater, Storenvy allows you to make a store of your own or sell on its central marketplace.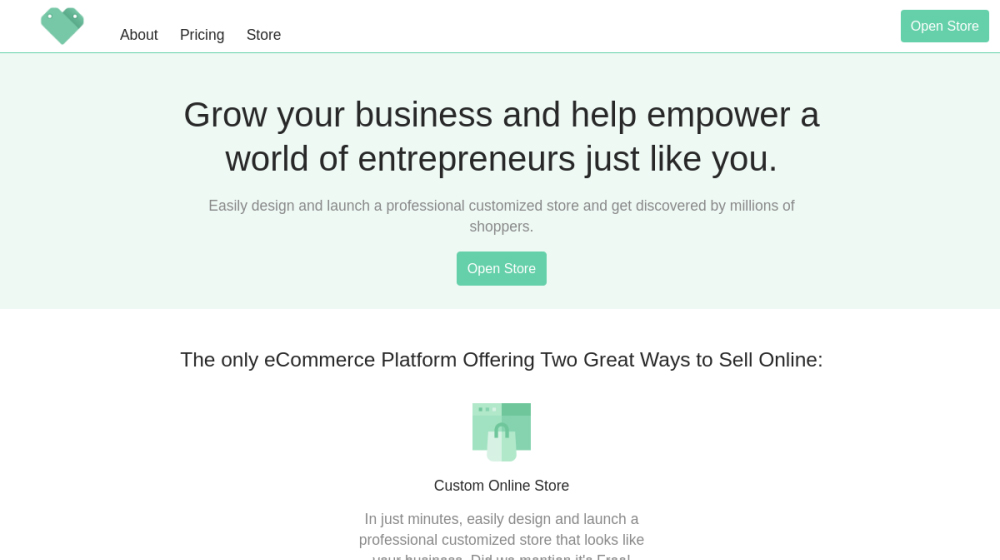 There's a commission for the marketplace, and the store is free. They also offer a lot of possible customizations on the store, including full CSS and HTML editing, so you can customize it as much as you have the time and inclination to do. You're certainly free to give it a look.
Society6 isn't exactly a handcrafted marketplace; instead, it's a print-on-demand company for artists. You have to be a verified member (making it harder for random dropshippers and spammers to use it), but it's best used by artists who want to sell prints or designs for shirts and other assorted knick-knacks.
There is no membership fee, and it's free to use. The only downside is that they take 90% of the sale price and only pay you 10% commission. You can add in your own markup to increase your payout, but that steep fee may not be worth it to most.
Calling itself "the U.K.'s biggest craft fair," Folksy is home to folk art and handmade items.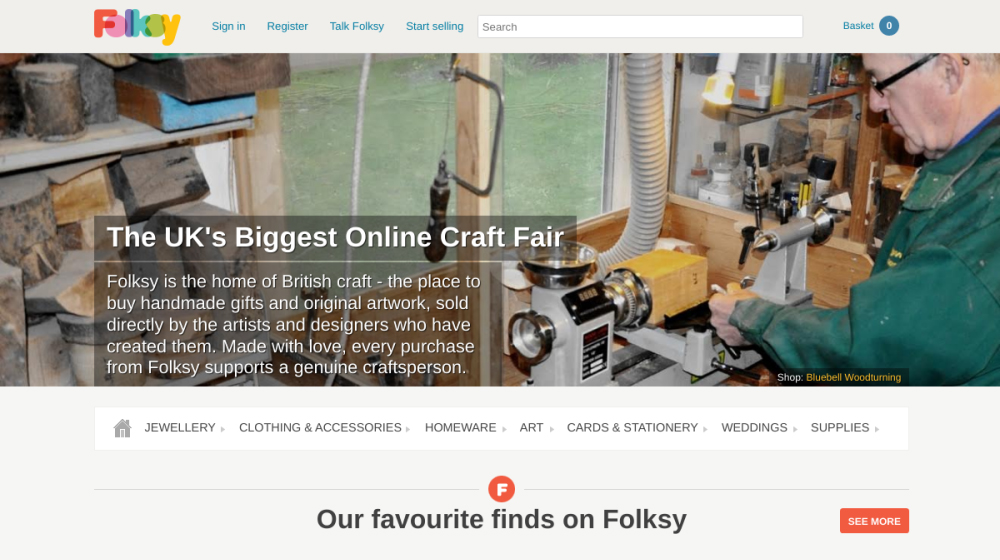 They can ship anywhere in the world, but the one major caveat is that only sellers based in the U.K. can use the site. Sadly, that makes it a poor choice for most of my audience. If you happen to be in the U.K., then why not list your items there? It may not result in as many sales as Etsy, but it's an additional sales channel that you can rely on.
Though the name is a bit strange (almost like you put the word "craft" into a blender), the Aftcra marketplace is filled with made-in-the-USA handmade goods or repurposed items sold in the USA.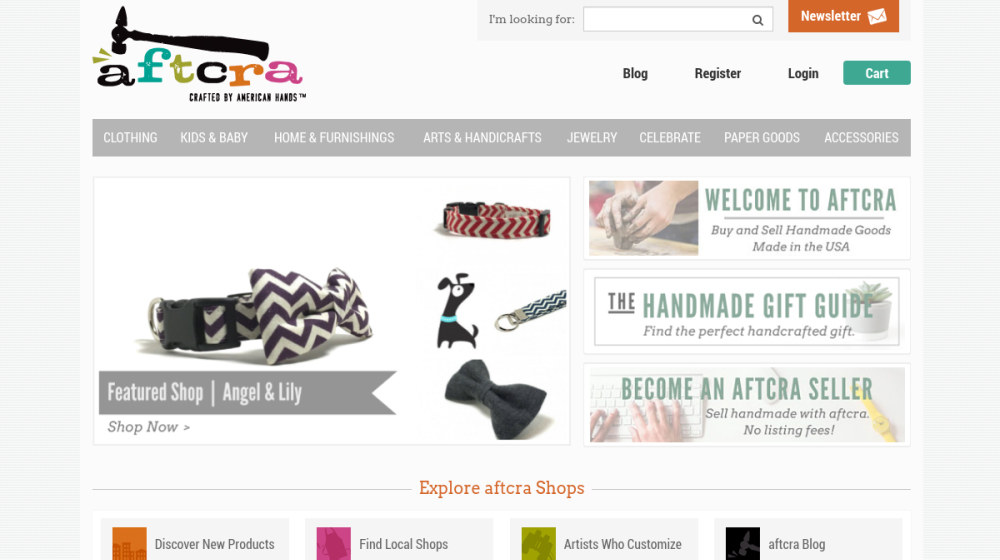 They also allow upcycled items and prints/screenprints. The marketplace isn't limited to vintage items; if your items are repurposed, upcycled, or made into something new, you can list them for sale.
Is your blog earning you business? If not,
let's fix that.
We create blog content that converts - not just for ourselves, but for our clients, too.
We pick blog topics like hedge funds pick stocks. Then, we create articles that are 10x better to earn the top spot.
Content marketing has two ingredients - content and marketing. We've earned our black belts in both.
If you run an internet-based business and are looking to scale, schedule a call to speak with our founder:
This site takes Etsy's "vintage" side, rather than the handmade side, and focuses entirely on it.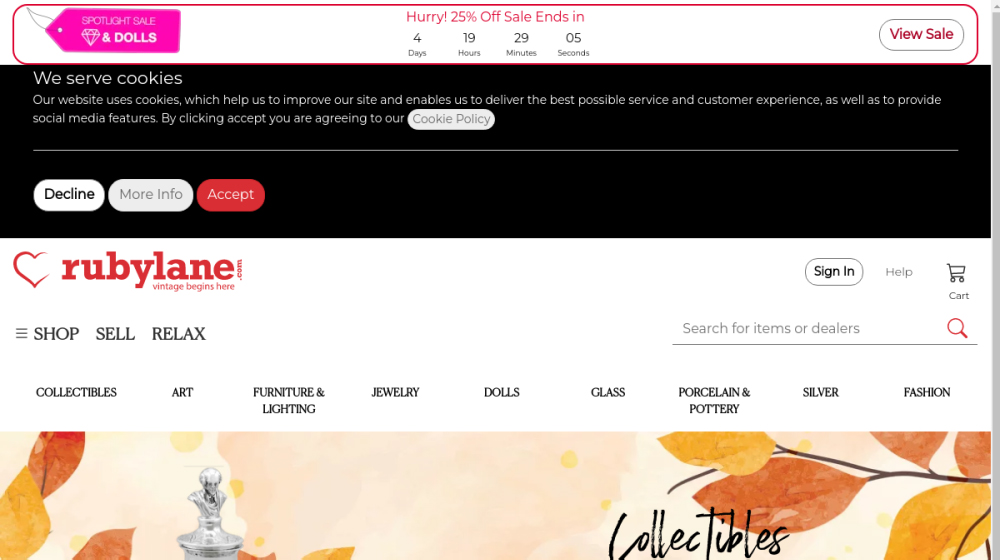 I'm not sure if you can even sell handmade items if they aren't made out of vintage items, though vintage handmade items are undoubtedly acceptable. It's generally higher priced since antiques can fetch a premium, but that might not necessarily appeal to you, depending on what you have to sell.
This site is another "Etsy but with limitations" sort of marketplace. They primarily deal in décor items, and it's more about selling designs and patterns.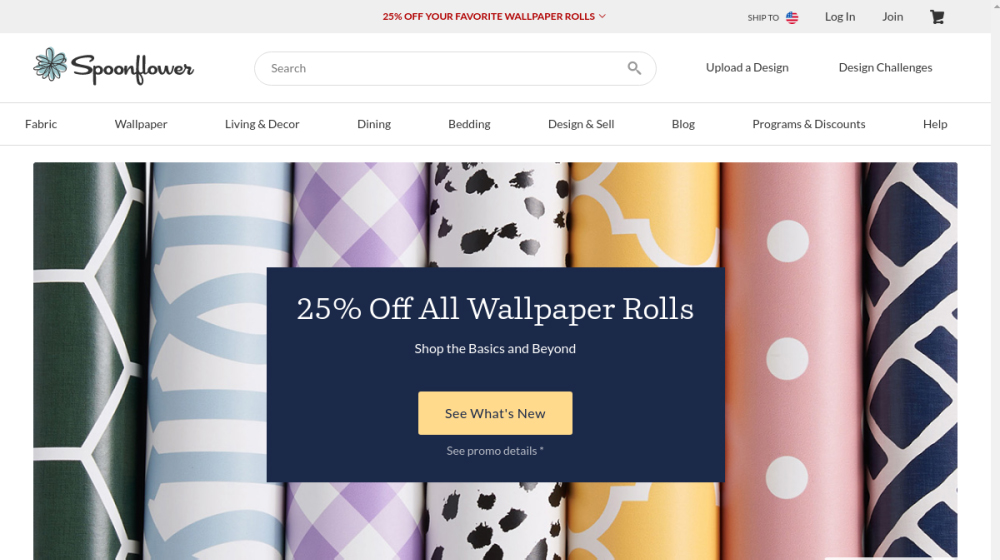 You can upload fabric, wallpaper, and other designs for them to create and sell for you. It's sort of like Society6, but for décor instead of mugs and shirts.
This one is tricky to recommend. iCraft's web design is a little old-fashioned, but they're a small business out of Ontario, making them uniquely accessible to Canadian sellers. They also strictly review everything submitted for sale on their site to ensure it's handcrafted and fits their site values (so people can't slip things through that subvert customer expectations.)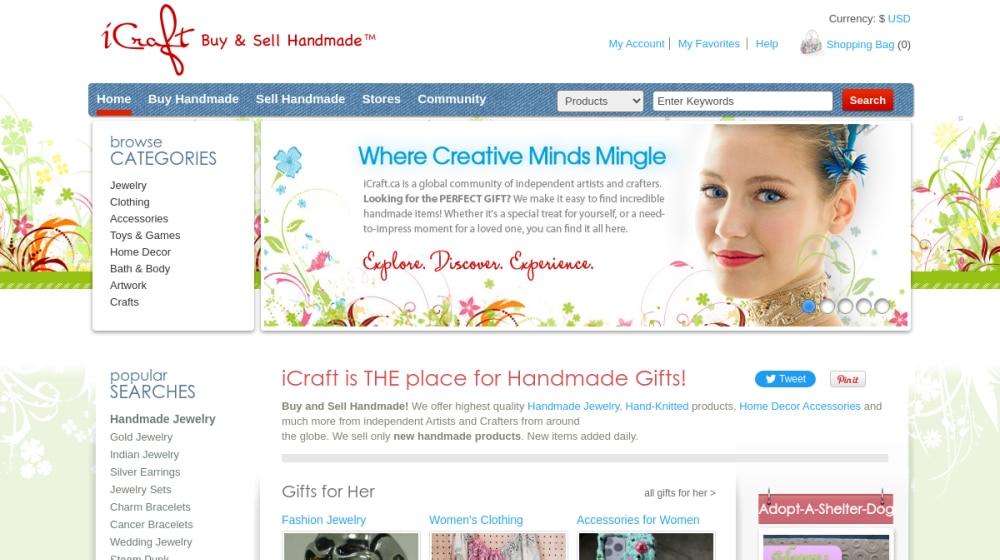 It has some potential but may be hard to take advantage of for more than the occasional sale.
This one is less of a marketplace and more of an art gallery. Artful Home is very picky about who they list, but they do a lot of promotion for the people who they accept.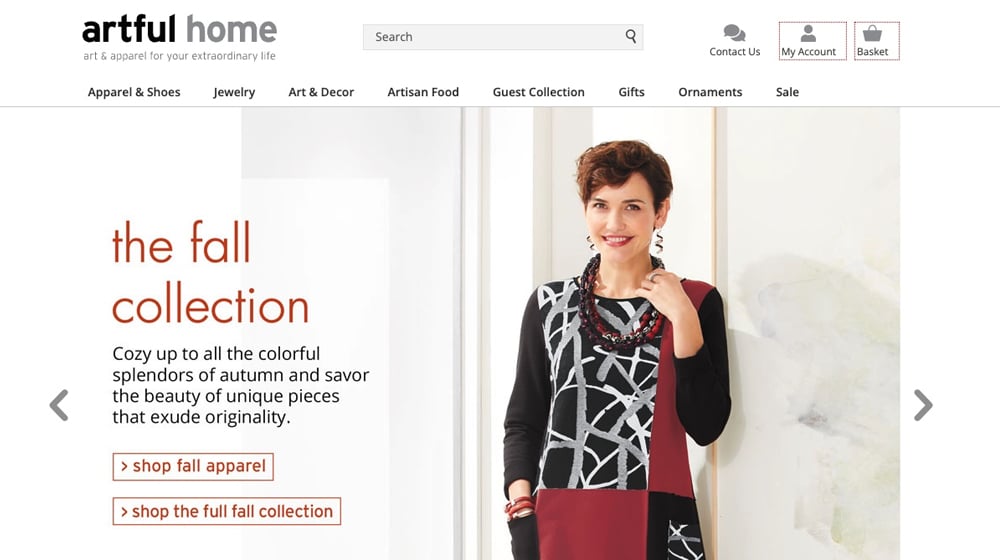 They also take a whopping 50% commission, so it's best for single higher-priced items, not bulk lower-priced sales. It's all art, so more commercialized handmade goods won't fly.
This one is an odd one.
You have to submit individual products to sell, and they have to accept them to sell them. Their process for choosing what to sell is mysterious, though they do have some guidelines. They tend to prefer handmade items and unique designs, so they don't accept things that are frequently found elsewhere. They're also a B Corp, so they do a lot of activism if that's something you're into.
You can visit their "Submit your product" page to show them one of the products you'd like to sell. After you've provided them with photos, your wholesale cost, and your contact info, they'll get back to you in 1-2 weeks with their answer.
4: Instagram
Instagram isn't a marketplace, but if you create the proper account, you can sell directly through their social network. The integration requires a business account, and Instagram Shopping set up, but they're more than happy to tell you how to do it.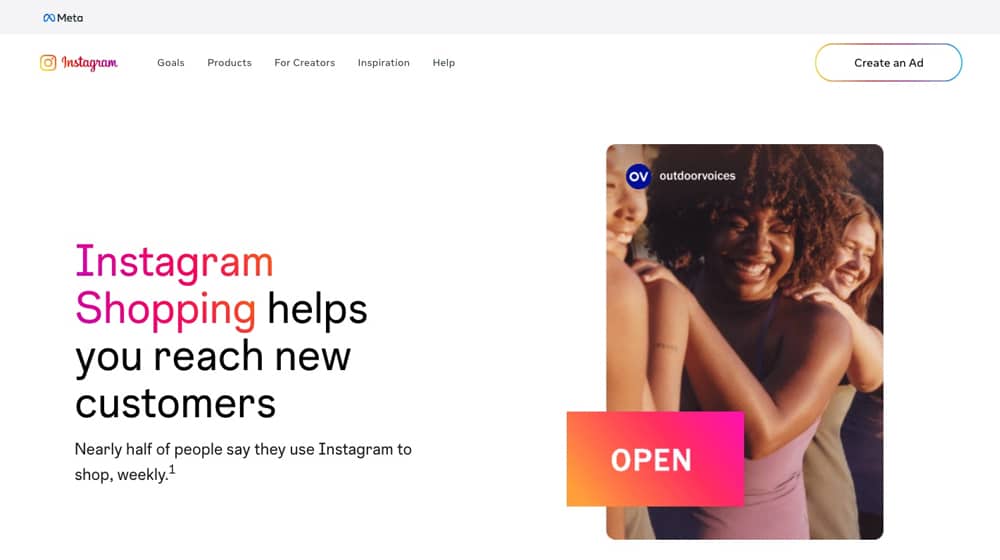 This method works best with photogenic items, of course. It also means you're using yet another of the big names, so if you're opposed to Facebook in some way, Instagram isn't the place to go.
3: Facebook Marketplace
Like Instagram, you can sell on Facebook. You can list your items in two ways: using a business page and integrations or links to a third-party store (as mentioned in #1 below) or selling on Facebook Marketplace.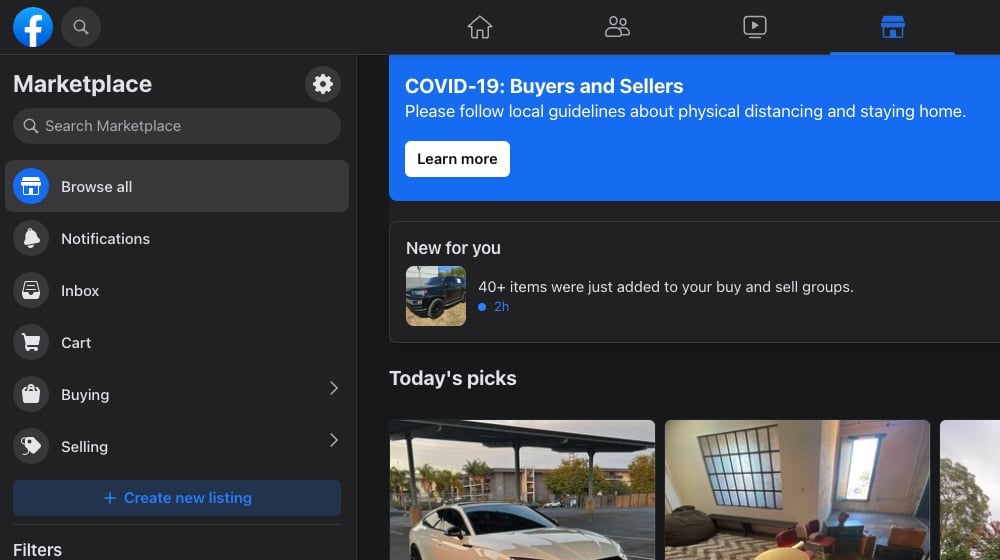 Facebook Marketplace is fine, though it has the drawback of primarily being local, so it's harder to get a larger audience. Still, with many other marketplaces folding over the last few years, there aren't many options available.
2: eBay
Believe it or not, eBay is a surprisingly good place to sell these days. It's not all about auctions – you can list buy-it-now prices for everything – and you're not limited to individual items. Users can pay with PayPal or a credit card, and shipping is automatically calculated so you can sell to just about anyone in the world.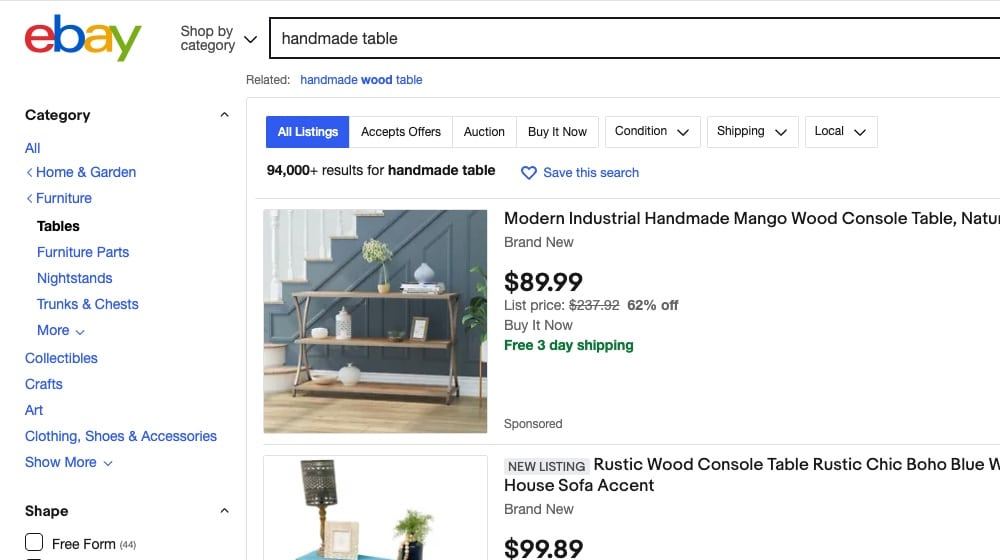 Plenty of stores even use it to sell off overstock. It might be worth looking into if you haven't checked it out in a few years.
1: A Custom Store
Why not set up your own online store and do a little marketing if all else fails? With some branding work, some investment in paid ads, a social media presence, and some outreach, you can get the ball rolling on a standalone store that will last forever, independent of these third-party marketplaces like your Etsy store.
There are plenty of options to do this. I've covered a lot about Shopify, for example, but you can also set up WordPress with WooCommerce, a BigCartel store, Wix, or even a Squarespace site. There are also marketing tools and services like IndieMade, designed to import your Etsy listings and shortcut most of the work of setting up your eCommerce website.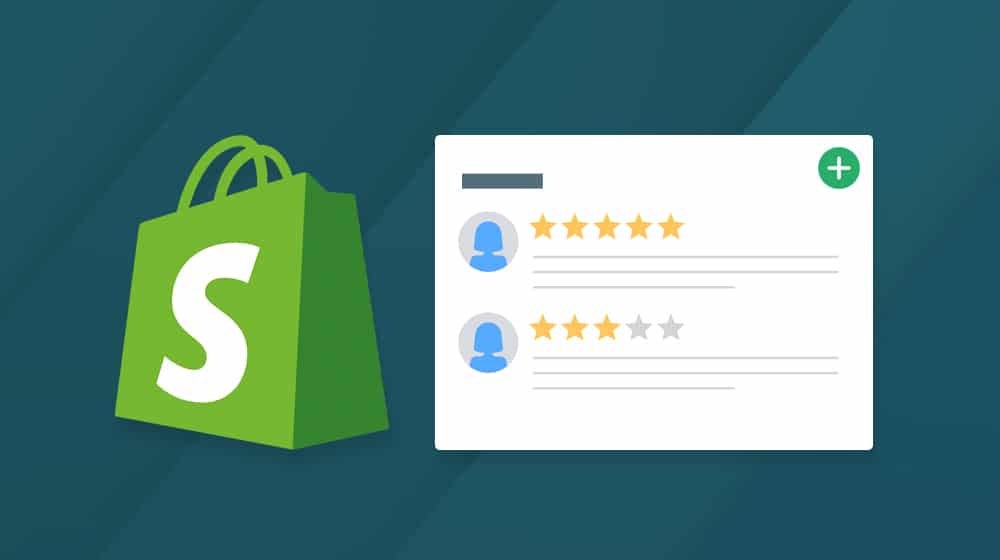 The best part about creating your own website is that you can customize your functionality. You can get a custom domain listed in Google shopping, set up a payment processor provider like Stripe, list unlimited products, roll out monthly subscriptions, custom product pages, and just about anything else you can dream up. You can also grow your eCommerce store with SEO to pull in stable traffic and new potential customers every month that you control. How's that for job security?
Of course, creating a user-friendly eCommerce store is more work than just creating listings for your products on a marketplace, but hey, if it works, right?
Your Favorites
As you can see, there aren't as many good Etsy alternatives for online business owners as you might expect.
They're all either limited to one part of the spectrum (just handcrafted, just vintage), are more about selling patterns and art, or are one of the big brands that are just as bad in many ways as Etsy. Those that remain are often a lot smaller than Etsy and consequently harder to sell through. Moreover, several big Etsy-like marketplaces (like Zibbet, ArtFire, and JustArtisan) are all dead now.
That's why I'm turning to you. If you know of a marketplace where entrepreneurs can sell handmade goods as a marketplace rather than a custom storefront, please let us all know in the comments section!