Oberlo vs Spocket: Which is Better for Shopify Dropshipping?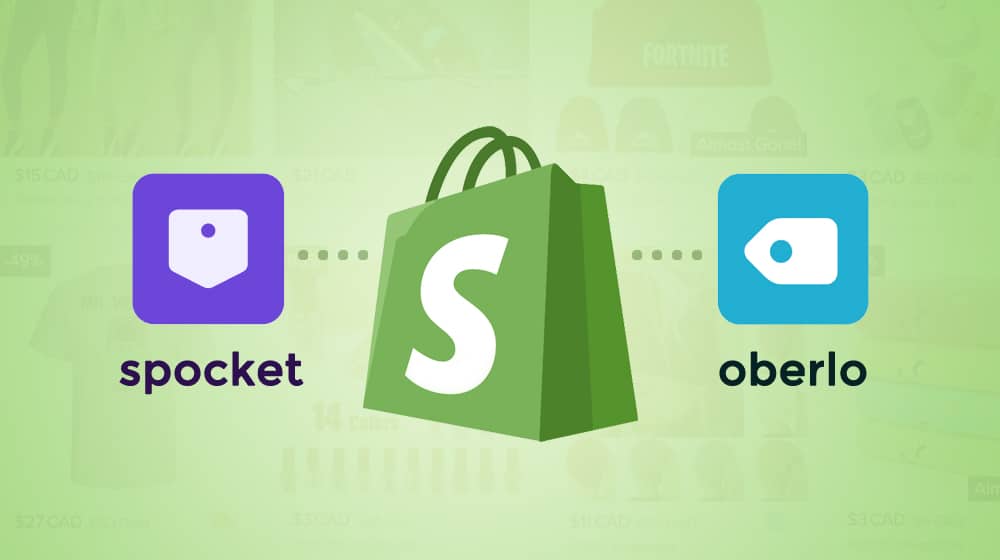 Dropshipping is a popular way to make money online. It's one of the dominant strategies today. Monetizing a site with display ads is a fool's game with ad rates in the toilet, and affiliate program marketing is more complex than ever. Even dropshipping has seen better days, but it has still proven to be at least somewhat resilient to the whims of the market.
When you want to get going with dropshipping, you're probably starting with Shopify. Using a WordPress site is a little more complex to get up and running, but there are many excellent guides on setting up a dropshipping store with Shopify.
It's also a great platform to use because of its widespread use. If that sounds like a paradox, think about it. Some businesses find wholesale suppliers and ship on Shopify, but most focus on dropshipping, which means there's plenty of demand for products and apps that simplify dropshipping and pair you with dropshipping suppliers. People make those products, thus making dropshipping easier on Shopify, thus increasing how many people use Shopify for dropshipping. It's a feedback loop.
Two such products are (as you might have guessed from the post's title) Oberlo and Spocket. You can argue that they're the two most popular dropshipping apps on Shopify. The question is, which one should you use?
Let's take a look at this Spocket vs Oberlo comparison:
The Basic Stats
First, let's take a quick look at the basic stats: popularity, reviews, and pricing plans, as of the time of this writing.
Oberlo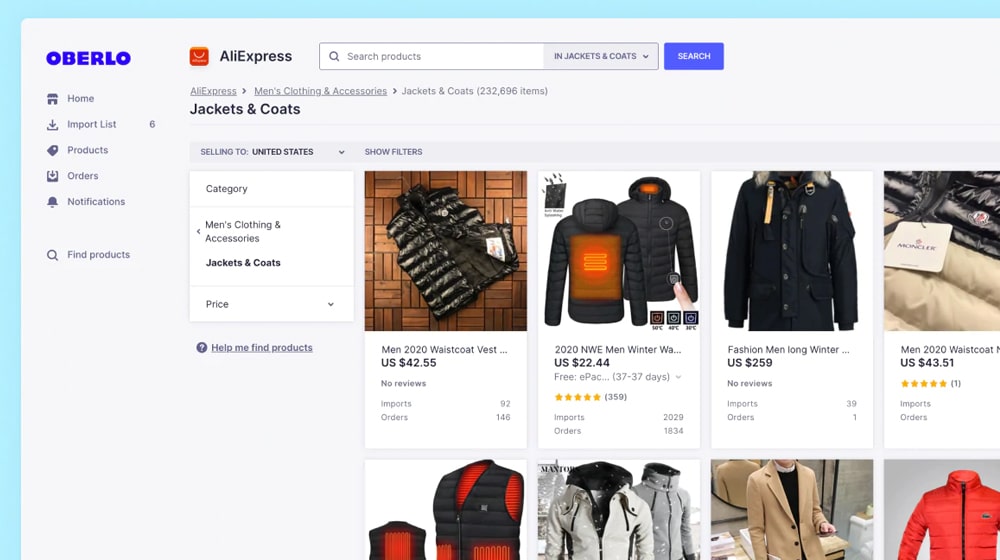 Website URL: https://www.oberlo.com/
Reviews: 4.3/5 Stars with 2,442 reviews.
Pricing: Several paid plans, starting with a limited free plan. The Basic plan is $30 per month, and Pro is $80 per month.
Spocket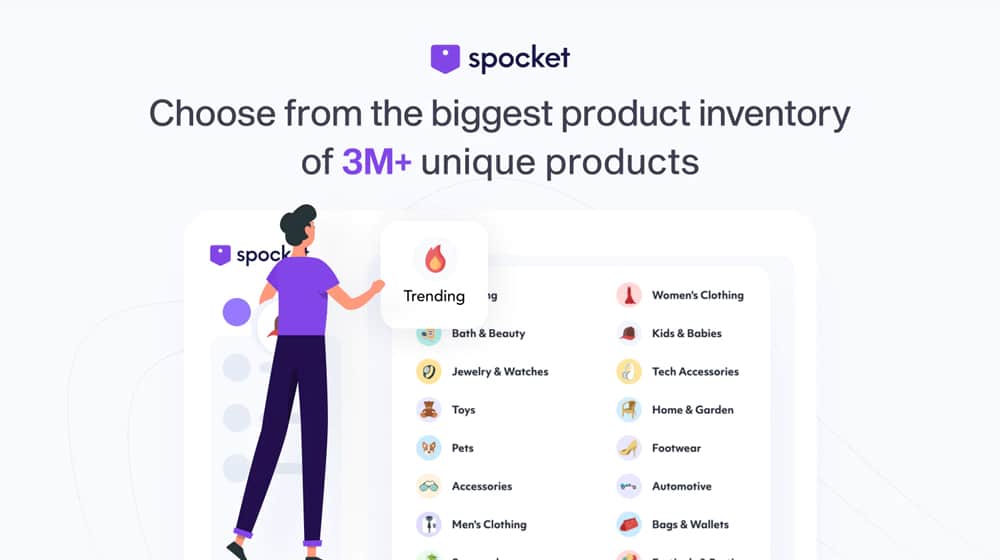 App URL: https://apps.shopify.com/spocket
Website URL: https://www.spocket.co/
Reviews: 4.6/5 Stars with 2,663 reviews.
Pricing: Several paid plans, starting with a limited free plan. The Starter plan is $25 per month for unlimited monthly orders, Pro is $50 per month, and the Empire plan is $99 per month. They also have an annual-only Unicorn plan.
Areas of Operation
Dropshipping is a powerful strategy because it enables entrepreneurs to sell to anyone if your system supports it. The vendors you sign up with have to permit shipping to those areas, but if they allow it, you can be a truly global dropshipping business from the moment you launch your site.
Spocket's providers are a curated set of vendors, primarily vetted to minimize the risk of fraud and scams, but that comes with a caveat; most of their vendors are located in the US and EU and don't ship outside of those areas.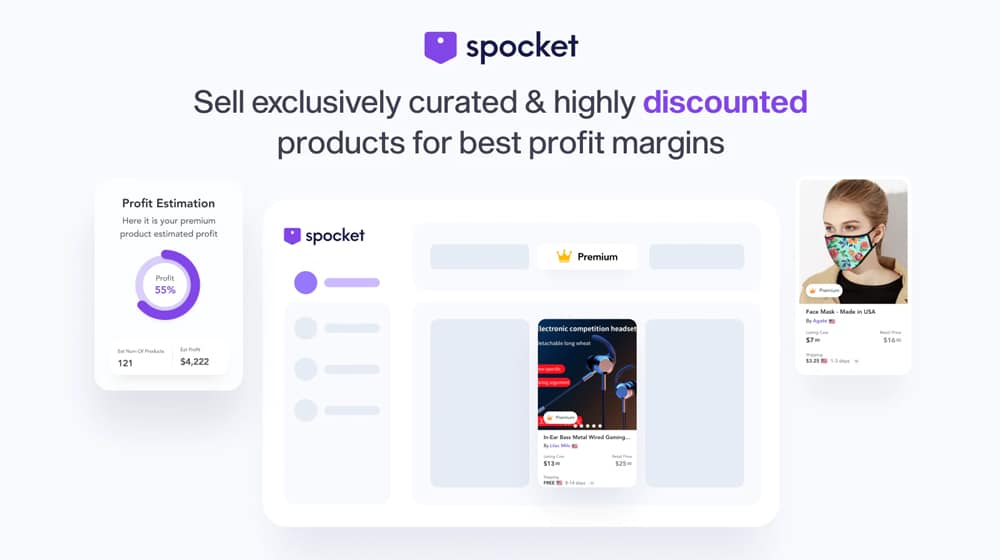 Some may, but you'll have to be careful with the products you choose if you want to operate out of those two core geographic areas.
Oberlo is more global because they link up to that well-known eCommerce dropshipping source, AliExpress.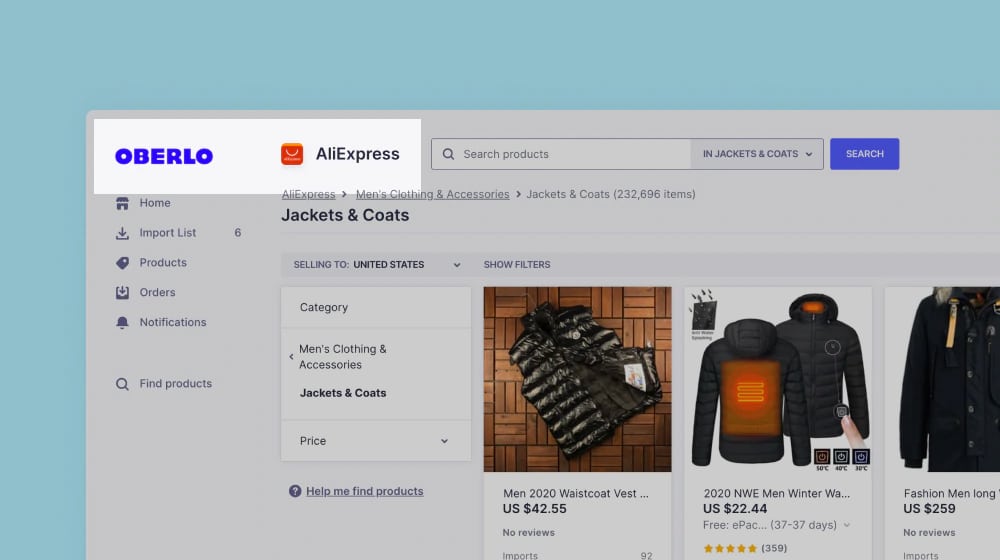 AliExpress products can have many issues, mainly relating to fraud, copyright and trademark infringement, and other problems. On the other hand, it's global; AliExpress will happily ship pretty much anywhere, assuming that anything is shipped at all.
Product Sourcing
The key to a flawless dropshipping operation is your choice of products, which depends on the source of those products. The best dropshippers form independent relationships with vendors and wholesalers who don't use marketplaces, so there are special incentives for shopping with the dropshipper. However, when you're first starting, you're not going to be able to do that.
Both Oberlo and Spocket facilitate dropshipping by allowing vendors and wholesalers to sign up for their network. They have immediate access to thousands of dropshippers, from newcomers to established players, who can add their products to their stores in just a few clicks. It's a good deal for them.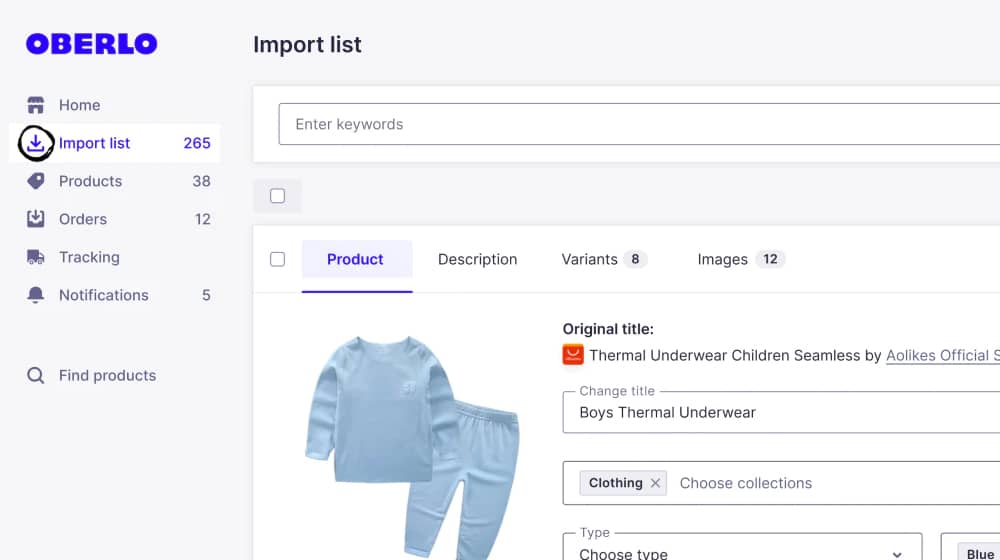 1. Oberlo, as mentioned above, uses AliExpress for its sourcing. If you want to source a product on AliExpress, you'll likely find dozens of competing stores selling the same thing, often with names like "Shop3838472 Store". Which ones are valid, and which ones are fraudulent? Who knows! Since AliExpress is itself a marketplace with thousands of vendors, there's an added layer of complexity and obfuscation in the way.
Oberlo offers a handful of vetted and verified vendors, but it's a constant battle to find reputable sources. There are plenty of diamonds in the rough, but it takes some serious work to find them.
2. Spocket, on the other hand, made it a point to vet their entire vendor network. When a vendor wants to sign up with Spocket, they have to send in product samples, comply with various policies, and go through serious interviews. Only those vendors that pass the requirements are added to the roster.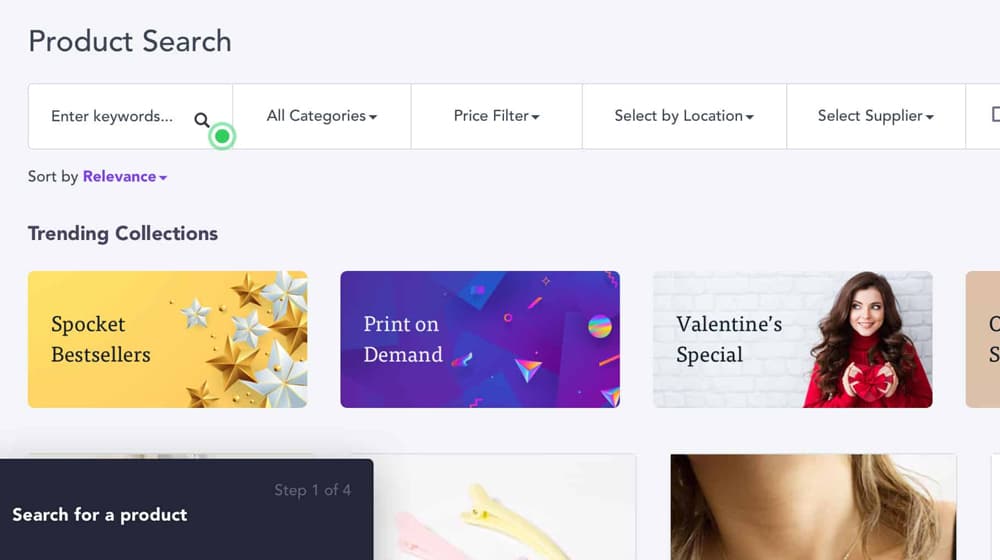 Spocket vendors, as a consequence, are of higher quality and often more unique. On the other hand, their pricing is generally higher, and their shipping range is usually more restricted. It's sort of like the difference between Amazon and Etsy.
The top-tier plans for both allow for many products in your online store. Spocket caps at 10,000 product imports, while Oberlo allows for 30,000 unique products, but how often is a store hitting that product import limit? Specialize, friends, and you'll have a much better time.
Is your blog earning you business? If not,
let's fix that.
We create blog content that converts - not just for ourselves, but for our clients, too.
We pick blog topics like hedge funds pick stocks. Then, we create articles that are 10x better to earn the top spot.
Content marketing has two ingredients - content and marketing. We've earned our black belts in both.
If you run an internet-based business and are looking to scale, schedule a call to speak with our founder:
Spocket has a smaller, more restricted range of premium products than Oberlo. Another significant difference related to this is the range of products available. Since AliExpress is a massive global marketplace comparable to Amazon, you can find anything from a penny-a-dozen trinket to high-end technology. Of course, whether or not you trust an AliExpress vendor with something like a graphics card is a whole other story.
Note: Spocket also locks some of their vendor inventory to just their higher-paying plans. It's not a deal-breaker – you can still run a successful store on the cheaper plans – but it can be frustrating to find a product that would be perfect for your store, only to find that you can't add it because you aren't paying them enough. On the other hand, for the vendor, this makes sense; they get a guarantee of volume from each seller they work with.
Shipping and Order Fulfillment
One issue you might intuit with Oberlo's suppliers is the shipping times. AliExpress is based in China, which means that most of the products shipping out of the site have to travel internationally. They go through customs, change hands multiple times, and every step of the way adds delay. This process is even more prevalent now in the time of COVID than it was a few years ago, too.
US and EU shoppers may still find international shipping crops up when they order from each other. Still, orders between Europe and the US, for example, will often have much faster shipping times with EU suppliers.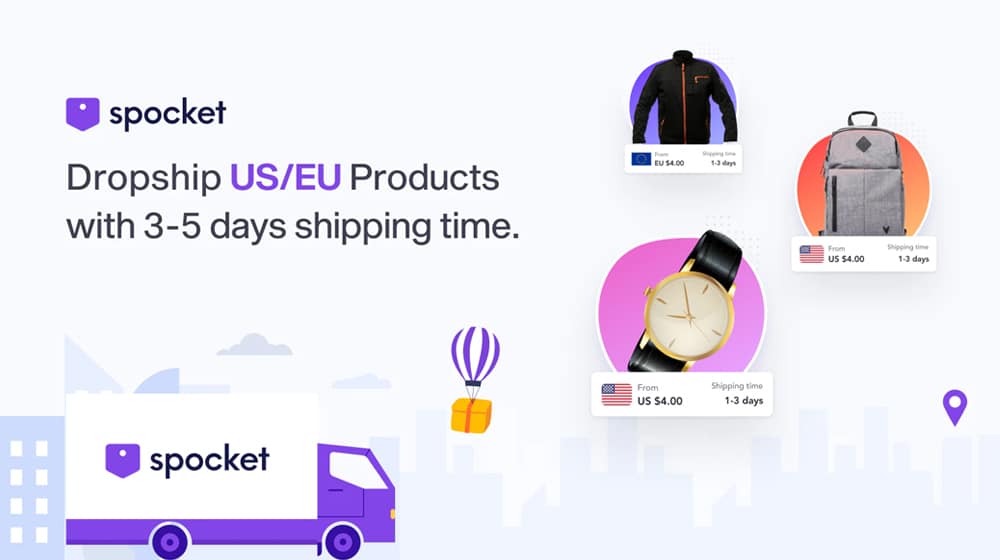 Orders are faster than shipping from an independent vendor in China to the US. Spocket's suppliers tend to be more "local" businesses.
Sometimes, Oberlo can be faster. Often, though, Spocket will win out, especially on average across the board. Plus, delays from a Chinese vendor will have much longer product delivery times and delays than a domestic vendor.
Additional Features
Anything minor enough to not need a section of its goes here.
1. For example, both platforms are similar in terms of automation. Oberlo doesn't do automatic shipments and order tracking numbers that sync with Shopify stores while Spocket does, but otherwise, they're the same.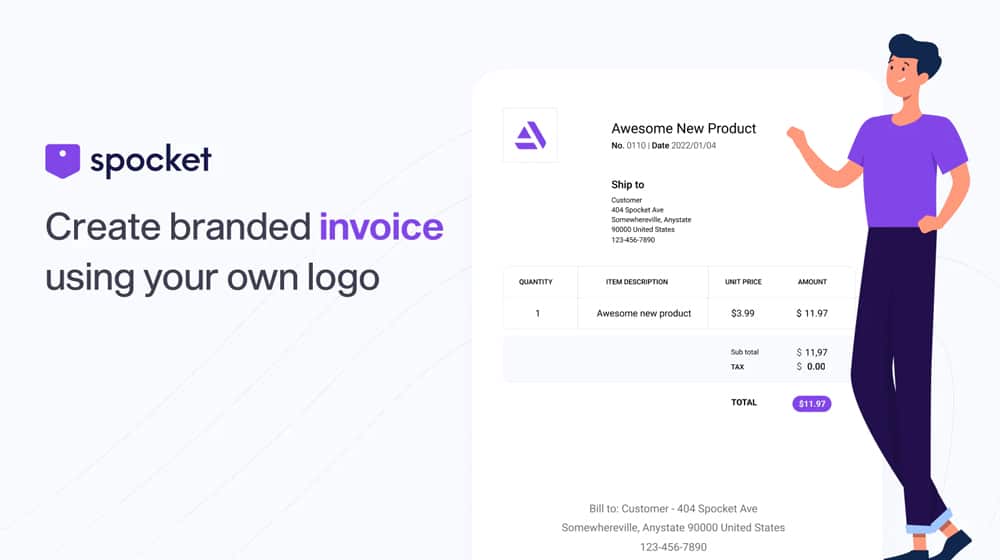 2. Both platforms guarantee (or try to, anyway) that their vendors don't put branding or marketing for themselves in the products you ship. Spocket also lets you supply a branded invoice and packing slip for the vendor, while Oberlo allows the vendors to ship however they want. That makes Spocket slightly better for branding, though if we're being honest, most people don't pay that much attention to their packing slips.
3. Both apps have around-the-clock customer support. Spocket has "better" support for order issues simply because they have more authority and enforcement over their vendor network. They also are more accessible and have both email support and live chat support. At the same time, Oberlo has a problem with AliExpress vendors just disappearing on them. Still, the support for technical issues, app setup and configuration, and other occurrences are equal.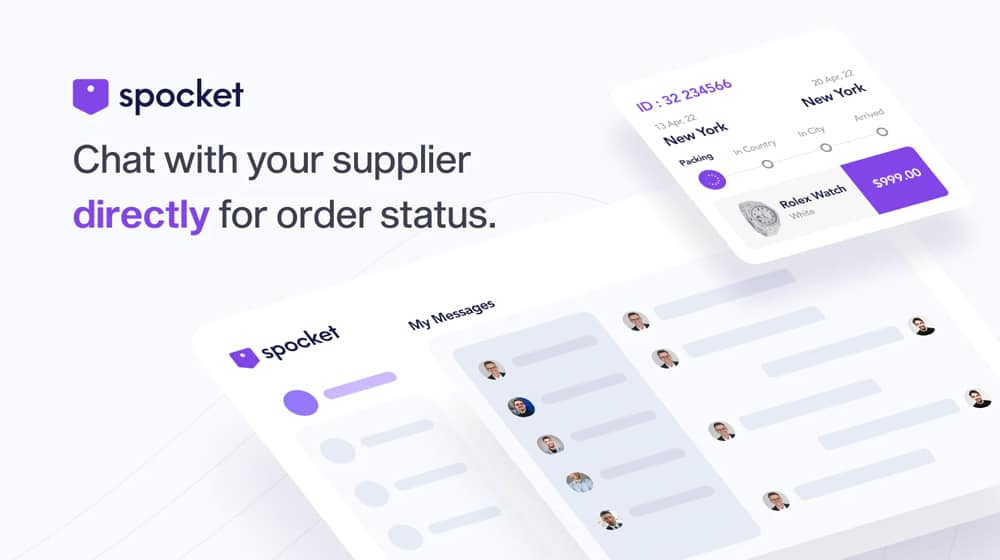 4. One of the most significant differences between the two is that Oberlo has a cap on the number of bulk orders it will process, according to your plan. Their free plan limits your entire store to 50 orders per month, less than two per day. The $30 plan raises that cap to 500, and the Pro plan removes the cap entirely, but it does make the free package a lot less attractive. Meanwhile, Spocket has no such caps, even on their free plan.
5. One of the excellent features of Oberlo is the product description information they give you. You can see metrics like how many stores are selling the product (estimating your competition), how many orders it has in the past month and the vendor's feedback. Spocket doesn't offer anything like this. That said, Oberlo's metrics apply per product per vendor. As mentioned above, AliExpress is riddled with stores selling identical items, so you don't get the complete picture of how prevalent a product is on the market.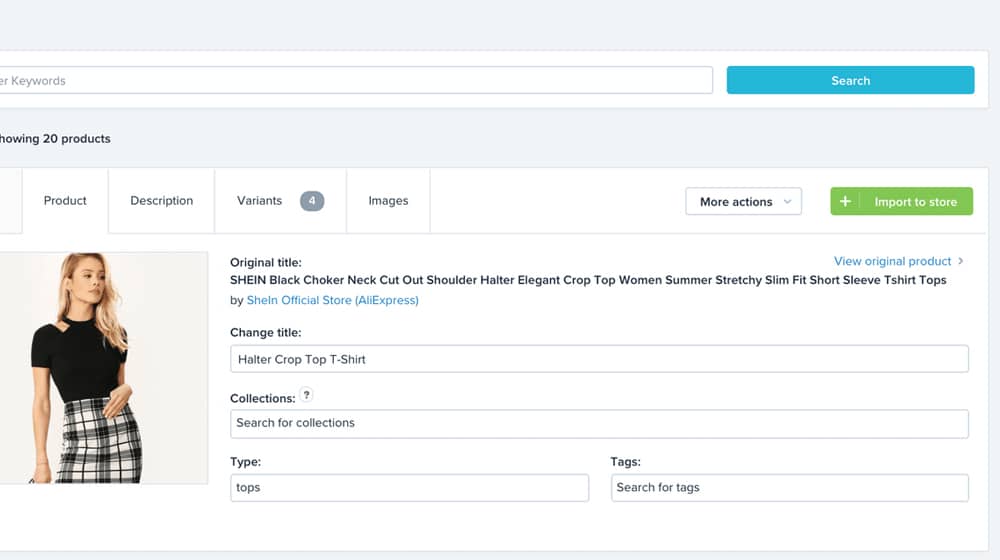 Neither platform does much with print-on-demand products, so you'll need to set up a different kind of app, like Printful, to do that for you. I'll save that for another post at another time, though.
Which Option Should You Use?
Very little of what I've mentioned above is a deal-breaker for most people.
 Oberlo can be a worse choice if you're striving to avoid knock-off products or infringing product copies or if you want to guarantee fast shipping. Oberlo's monthly sales cap is also very harsh for the free plan, but then, it's a free plan; what do you expect? If you're running a store that's regularly selling enough to hit that cap, you should be making enough profit to be able to pay $30 per month.
 Spocket is generally the better platform if you want faster shipping, high-quality products, and a better guarantee of good service. On the other hand, it can be challenging to carve out a unique niche – it's popular, and the vendor list is smaller, so competition will be higher by definition.
Spocket is the newer platform, and it has been gaining market share over the years. It wasn't until recently that it surpassed Oberlo in terms of raw reviews and review score, but it has been trending upwards while Oberlo has been losing steam.
I would recommend Spocket out of the two.
That said, there are other alternatives beyond just these two.
SaleHoo is a New Zealand-based company similar to Spocket but designed to be an Oberlo alternative.
Printful is a print-on-demand company that can be the perfect thing for a store looking to sell specific art and patterns for various products.
DSers is another AliExpress dropshipping platform more or less meant to replace Oberlo.
AppScenic is another Spocket-like with more quality over quantity emphasis.
The truth is, there are dozens of these apps on Shopify's app store, and dozens more are available on other eCommerce platforms if you want to use WordPress, Squarespace, Wix, or WooCommerce instead of a Shopify dropshipping app. You have a vast range of options, and all of them are relatively similar.
I still think Spocket is one of the best, with a good balance between exclusive products and high quality versus availability. That said, it varies a lot depending on what your goals are with your store. If you're trying to sell low-price, high-volume items, you'd think something like Oberlo (without the sales caps) would be perfect.
Let me post the question to you.
Which platforms – that I've mentioned or haven't – do you prefer for dropshipping? It's entirely possible that I've missed a good one, and I might change my mind about what I'm recommending. Also, if you have specific experiences with Obero or Spocket you'd want to let me know about, feel free to leave a comment. I wouldn't want to overlook a solid deal-breaker!