Are News, Updates, and Announcement Blogs Bad for SEO?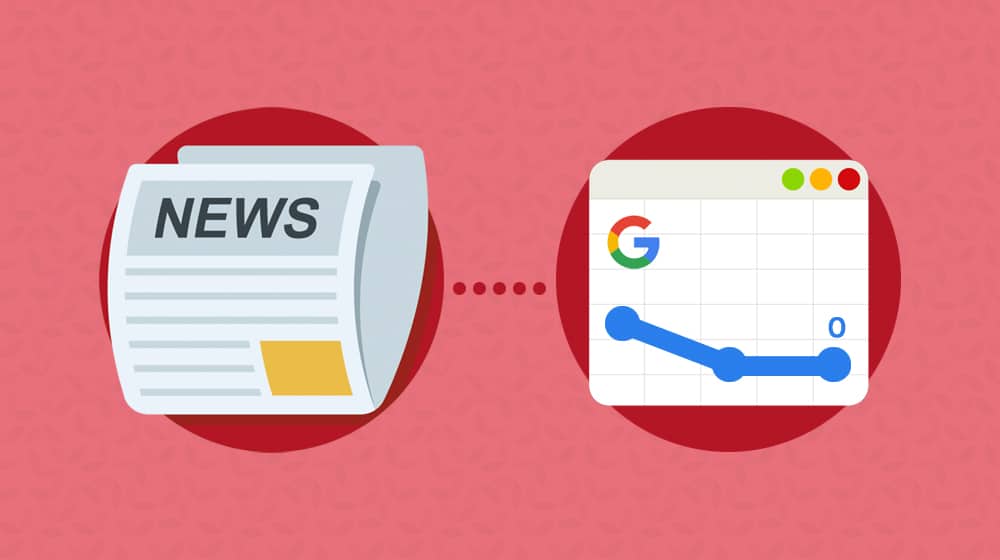 One of the most common pieces of advice for bloggers is to avoid writing about themselves.
Your goal with a blog is to write long-form content that focuses on showcasing your expertise and helping your users. Most people aren't searching for your company just to read announcements about who your new CEO is, your shift from Joomla to WordPress, or whatever other internal news you want to share. You identify a reader's goal in searching for a topic and write original content that satisfies that goal.
The question is, are those posts harmless, or are they actively harmful to your search engine optimization?
Let's get started!
The Purpose of News, Updates, and Announcements
News, update, and announcement posts are blog posts that are typically short-form (under 1,000 or even under 500 words long) and give readers, followers, and customers information about your company.
The information may be relevant to everyone, or it may not be very relevant to anyone. For example, 99% of your audience doesn't care who your CEO is unless they have a reason to care, such as in cases where an incoming or outgoing CEO has a reputation positively or negatively. Investors might care, and people who track and follow the politics and activism of the leadership in the companies they use might care, but your average consumer doesn't.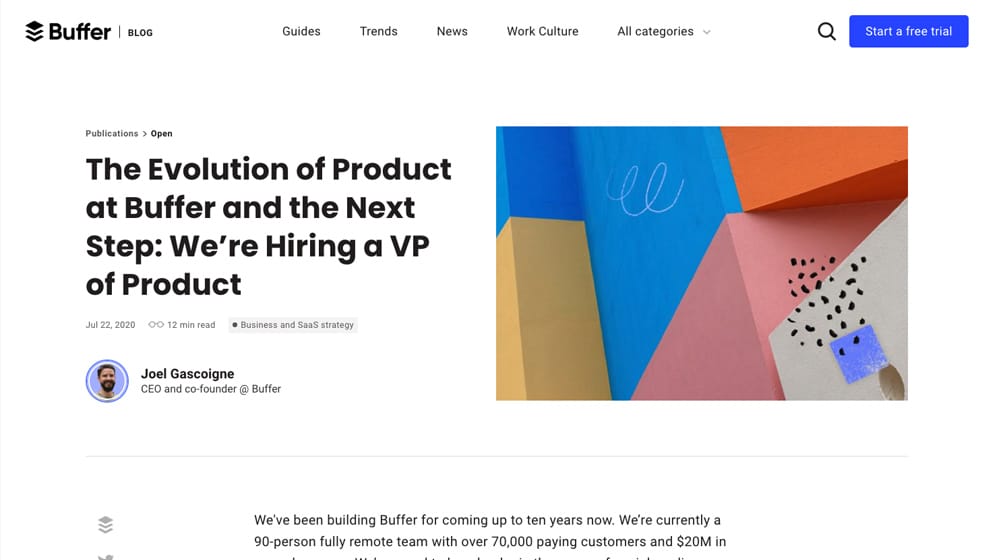 I also see this a lot in self-aggrandizing promotional content. Things like "Our company was mentioned in Forbes" as a whole announcement post. And, sure, that can be a big deal for some companies, but also, Forbes is a massive website with thousands of contributors. Acquiring a mention from one of them isn't that hard.
Other times, the information is more general-use. You might announce an upcoming redesign to your blog, an upcoming change to your logo, or "announcing an announcement" where you start building hype for a new product launch.
These kinds of posts aim to keep your audience informed of information you think they might want to know. Some businesses also use it to fill in gaps in their editorial calendar, to have something to publish when the blog post backlog runs out, or a post needs more work and isn't in on time.
The Problem with News, Updates, and Announcements
Now, look at these kinds of posts from an SEO perspective.
SEO is about getting your new content ranked on Google and, to a lesser extent, the other search engines. To ensure healthy indexing and ranking on Google, you need keywords relevant to the searches that users are typing into the search bar daily. You also need to make sure that your content is satisfying the user and helping them get the information they were looking for.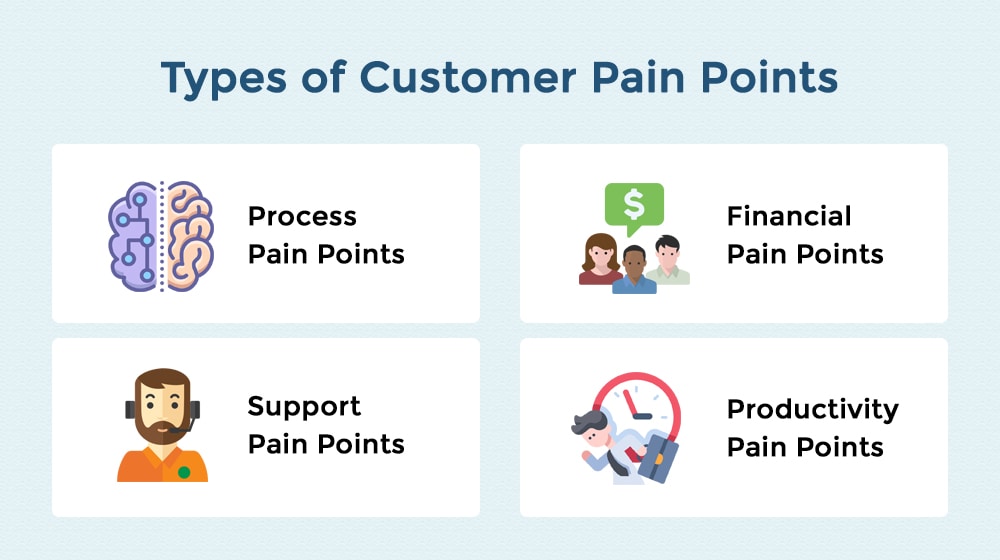 A post you publish can bring SEO value to your site in two ways.
It utilizes keywords that will get picked up in organic search, rank highly for the queries, and brings in users.
It attracts backlinks from other websites, facilitating link juice flow to your site and boosting your overall site value and Google ranking.
Do news, update, and announcement posts do this?
Well... not usually.
1.

Keywords in News, Update, and Announcement Posts
First of all, think about keyword search and user value.
If a user wants to find out something related to your company, they'll search for your company on social media or look for your website. They may use Google to search for your brand name, but they're less likely to search for "Brand Name News." There are two reasons for that.
1. First, most users know that if they want to read the most recent news and announcements from a brand, they can check news feeds on social media. Rarely a brand won't have a social media account on at least one service, usually Facebook or Twitter, to post their updates.
2. The second is that when they search for your brand name, they get your homepage and general coverage for your brand name. If they search for your brand name plus "news," they'll likely get news coverage of your brand on news sites. Neither is necessarily related to your site's/news/ category.
You aren't using primary SEO keywords in your announcement posts, are you? The content isn't designed to be evergreen; it's time-sensitive and is only valuable in the period where the news is, well, news.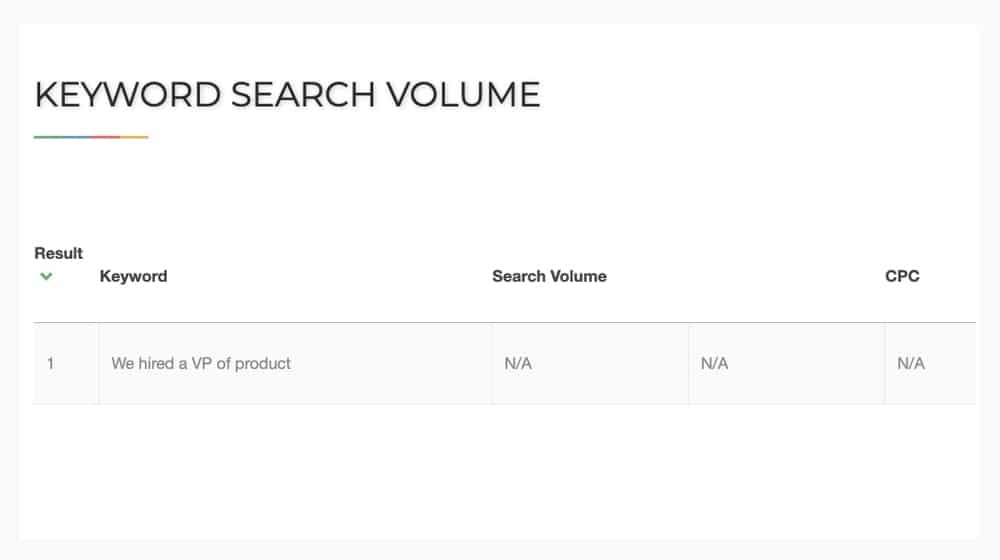 So, your announcement posts aren't going to give you any value for general queries and only time-sensitive value for very narrow searches where, usually, a social media feed or a third-party news site will be more valuable.
Small business news posts usually won't have much SEO value (if any).
2.

Links to News, Updates, and Announcement Posts
The second way a news or announcement post could be valuable to your site's SEO is as a link magnet. Every link pointing at your site offers a trickle of link juice. Some links are better than others, but one thing is for certain: backlinks, whether they flow PageRank or not, are a ranking factor. 
A post like an announcement post can potentially be valuable as a link building magnet, but only if the news is noteworthy enough to gain coverage from across the internet in industry publications. For example, if Apple announces the new iPhone with a short post in their newsroom, that article is going to get thousands of links within one hour.
Third-party news sites love to cover any hint of news they can because bulk curation is how they build their own value, and they'll likely write a short piece and link back to your announcement.
The trouble here comes in two forms.
1. First, many of these sites, by default, nofollow their links. Otherwise, they'd have thousands of businesses that no one cares about sending them press releases to try to get those backlinks.
2. The second issue is that such content does come across like a press release and often is. Many companies publish announcements on their site and send out them as a press releases, hoping to build awareness and links through them. Google doesn't give these press releases much SEO weight because they are a form of user-generated content (more or less) and rarely have additional editorial value.
So, while your news and announcements can be link bait, the links aren't valuable as ranking signals. Many will be nofollowed, and many of those that are followed will have low assigned value because Google knows how easy it is to build them manually.
Is your blog earning you business? If not,
let's fix that.
We create blog content that converts - not just for ourselves, but for our clients, too.
We pick blog topics like hedge funds pick stocks. Then, we create articles that are 10x better to earn the top spot.
Content marketing has two ingredients - content and marketing. We've earned our black belts in both.
If you run an internet-based business and are looking to scale, schedule a call to speak with our founder:
The SEO value in press releases is virtually non-existent compared to legitimate backlinks, and they aren't the shortcut that many marketers think they are.
The Thin Content Problem
People are mainly skeptical about news, announcements, and updates as blog posts because they're often short. If your typical blog post is 1,500-2,000 words long, an announcement or news post will most often only be 300-500 words. Most of the time, there's not that much to say. And besides, you want your announcement to be valuable to content curators and reporters, so burying the lede makes it less valuable.
Since the massive shakeup of 2011 in the Panda and Penguin algorithm updates, Google has been pretty punishing to thin content. They've lightened up a lot, and they were never quite as strict as many thought.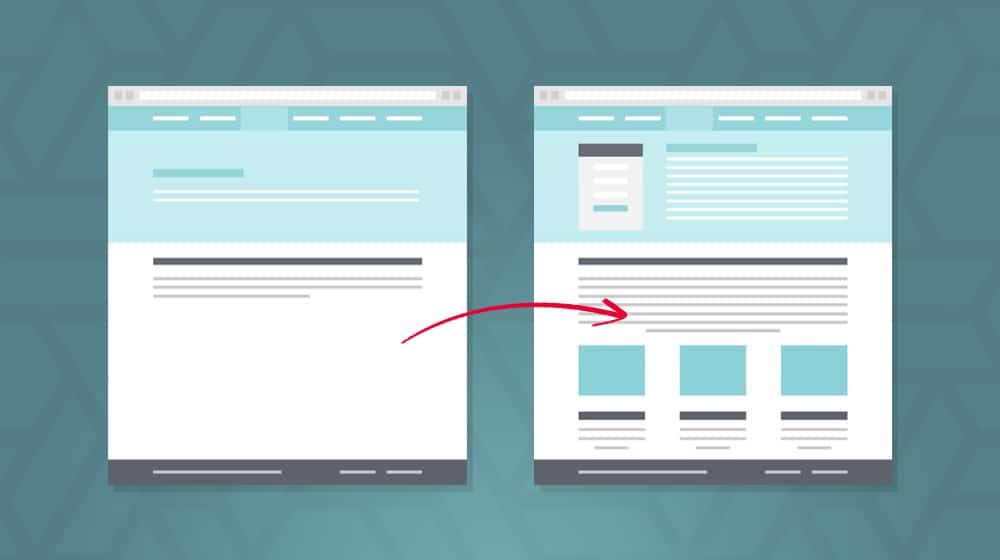 "Thin" content doesn't have to be short. Thin content is just content that doesn't have any value or substance. Penalizing thin, low-quality, and duplicate content was a way for Google updates to adjust the search rankings for sites that, for example, split a blog post into 20 different web pages, one for each question with 100 words on them, for the purposes of SEO and manipulating impressions and the time spent on the website. Or those sites that would publish a paginated image gallery with 20 different pages, each with an image and 50 words of content, and nothing else.
When those pages show up in the Google rankings, it frustrates the searcher because there's no real content that they can extract any value from.
These days, as you look across the internet, you can still see "thin" content ranking pretty high everywhere. Lots of news and timely content is under 500 words long. Sure, it's not evergreen, but you don't need it to be evergreen - you need it to be an announcement. On a large and authoritative news site, the shelf life for these news posts can sometimes be as short as 24 hours.
In short, news content is a totally different content type than most blog articles. I covered all of the differences between news and evergreen content (as well as the other ten content types in this post: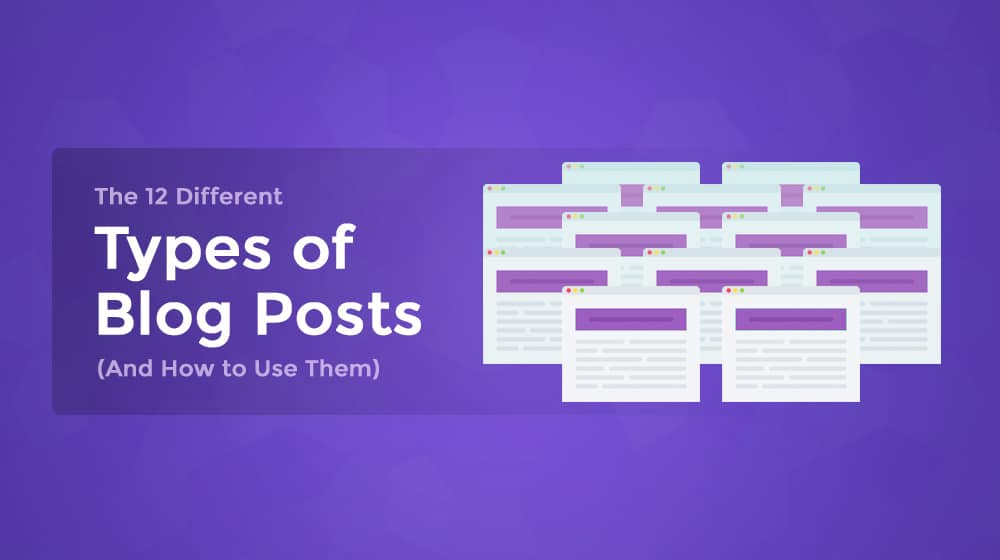 If you're publishing news, updates, and announcement posts on your site, you probably don't need to worry about them being thin content, as long as the rest of your site has robust and high-quality content. It may not climb the SERPs or improve your traffic, but you're probably not going to get penalized for it either.
Should You Avoid News, Update, and Announcement Posts?
Honestly? It doesn't matter as much as some of us would make it seem. Here's the truth.
Regarding basic SEO and search rankings, posting the occasional news or announcement post isn't hurting your overall SEO strategy.
At the same time, it probably isn't helping you either.
News, update, and announcement posts are valuable for readers and the press. They aren't there for SEO, and Google recognizes that. As long as they're just a tiny fraction of what you post on your blog (or, as I'll discuss momentarily, stand-alone), then you'll be fine.
The key is that you aren't replacing your blog posts with news and update posts. They should be additional and separate from your content marketing.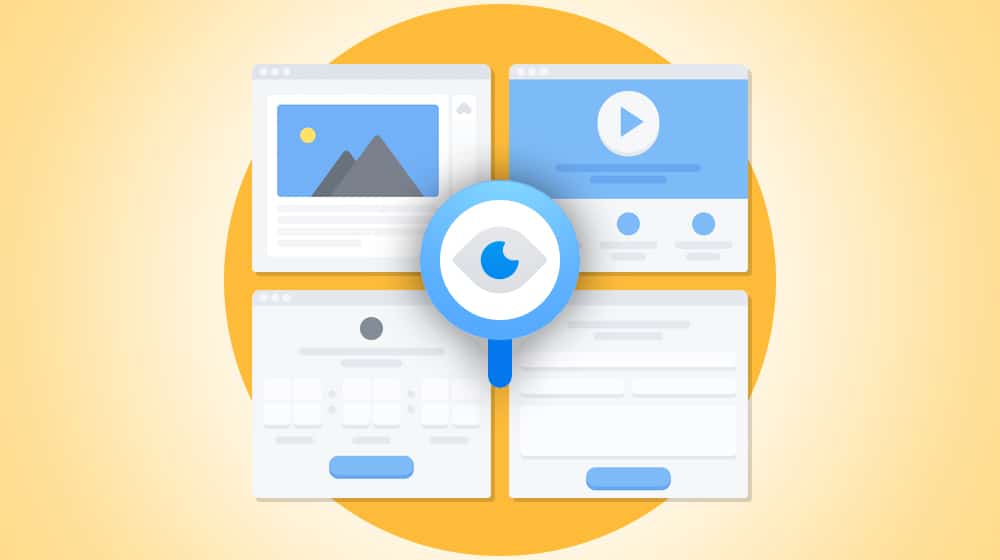 Here's what I would recommend.
Consider using a different venue for your news and updates. Content with a short shelf-life are best suited for social media.
Build a new category or heading for news/updates/announcements on your site, separate from the other main blog categories. Post your news and updates using this category, and keep them separate from the rest of your blog unless there's heavy crossover.
Maintain your regular posting schedule on your blog. If you post once a week and you post a second time one week with a news post, that's fine. That hurts if you post once a week and one blog post gets replaced by a news post.
Monitor your search metrics in Google Search Console and Google Analytics to evaluate how your news content is performing. If your site drops after an algorithm change like a Google Core Update rollout, you may want to review those posts and determine if they are watering down your average page quality.
What do I mean by a different venue? Two options:
1. The first is social media. Most companies maintain at least a Facebook and a Twitter account. People will check social media first and foremost, above even your average website, when they want immediate answers to questions or the latest news.
Organic social media marketing falls short when trying to reach a new audience, but it's excellent at pushing updates to your audience.
2 The second option is something like Medium. I'm on record saying Medium isn't the best choice for a business blog, but you can use it just fine as a curated and self-promotional digest of company happenings.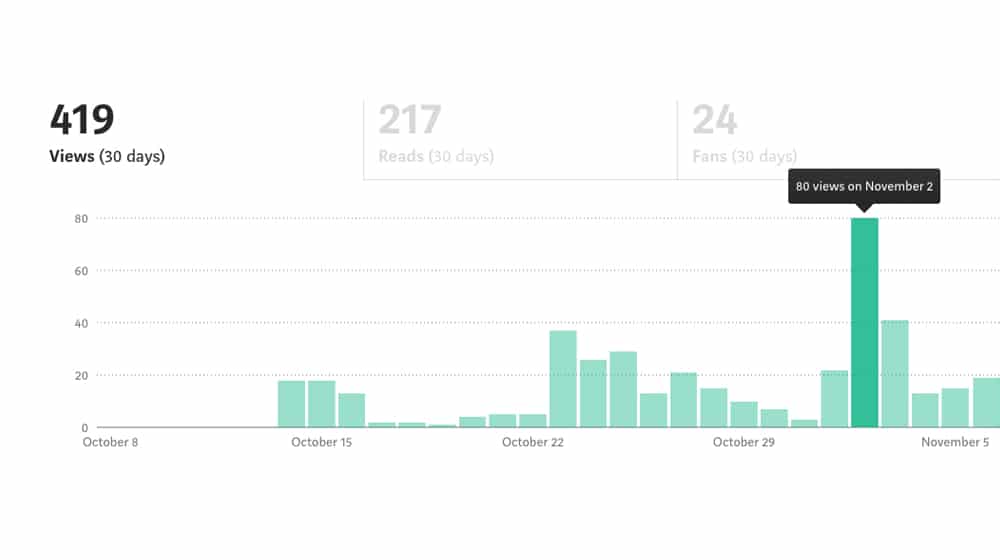 If you don't care about using it to earn money or as a central hub for all of your content (and thus SEO value), you can make pretty effective use of it.
Consider the Purpose of Your Posts
The most significant issues I see when companies publish self-promotional news, updates, and announcement posts are that they aren't thinking about what their readers want; they're thinking about what they want.
As a business owner and webmaster, it's natural to want to promote your business and tell people about the new developments. The thing is, most people don't care. If your logo changes, it changes; people aren't going to get up in arms about it, and no one needs a 27-page-long PDF of justification for every angle and swoop.
If you're sharing your news because it impacts your audience, then, by all means, publish it to your blog. A new product announcement, a significant rebranding, or a new commitment to diversity or charitable giving; can all be valuable to announce and discuss and even gather feedback from your readers.
On the other hand, if you're announcing that a significant publication mentioned you in an industry magazine, or Forbes linked to you in a piece of content, or your CEO was interviewed (via HARO) in some other blog, pretty much no one is going to care. Maybe a random journalist might, and your superfans might, but most people want to know how to solve their problems or answer their questions.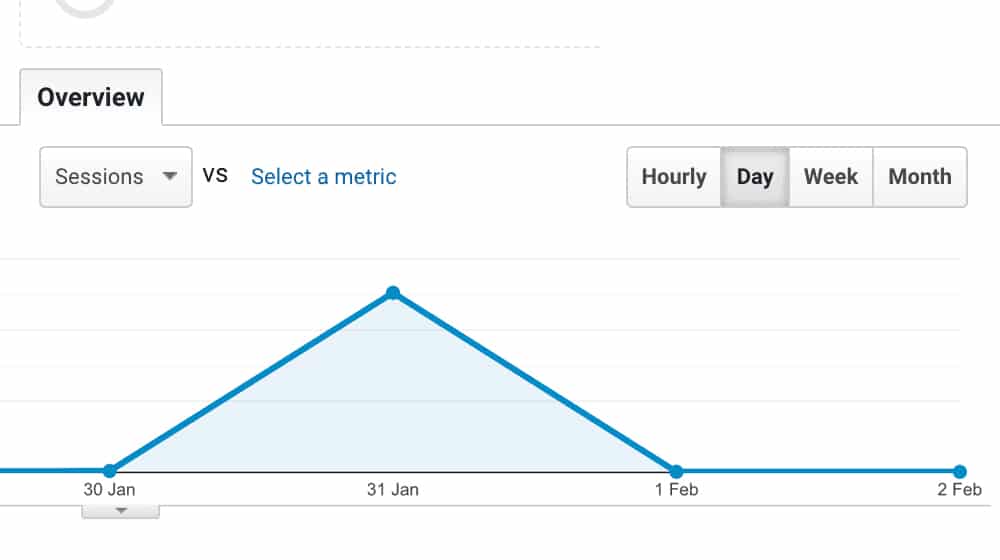 To summarize:
Think about who wants to read your announcements, and only publish relevant information to your readers and customers. Just don't expect them to get nearly as much traffic as your evergreen blog posts. Most of these posts won't get organic traffic, and some won't even get indexed.
Publish to social media primarily, with links back to posts published for further reading. LinkedIn may be a better place for business achievements than your blog.
Publish news and announcements, in addition to¸ not in place of your existing blog post schedule.
Don't worry so much about the nitty-gritty of SEO. Most brands have much bigger things they can do to boost SEO and not worry about the occasional thin post.
The key, as always, is moderation. If you're posting a standard blog post every week and you post a news post on top of it every couple of months, that's fine. If you're posting a news post in place of a blog post once a month, that means 25% of your site content will end up thin, and that's where the issues start to crop up.
How are you currently publishing your business news, updates, announcements, and achievements? After reading this, are you thinking about offloading those to a different section of your site or getting rid of them altogether? Are any of your news posts getting traffic and links, or do you disagree with anything I've said? Please share with us in the comments section!