42 Point Checklist for Startup Launches and New Businesses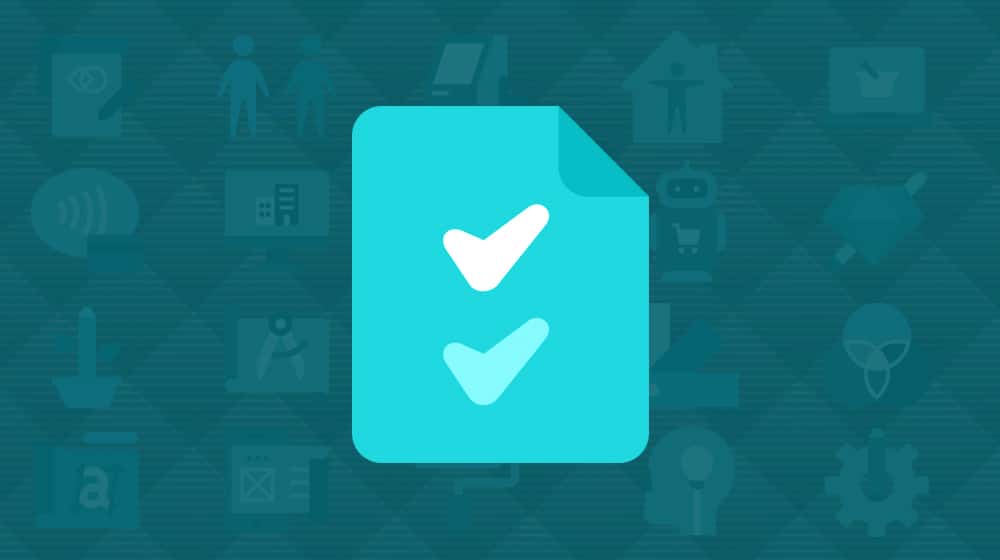 Starting a business is no joke, but at the same time, it's easier today than it has been at any point in human history. Just about anyone can wake up one day and decide to start a business. Sure, there are always going to be laws, regulations, competition, viability, and all those other factors to consider, but that doesn't change the possibility.
This means that there are thousands of people every day that are starting businesses with no plans, no guidance, and no idea what they're doing.
This isn't always a bad thing. Some very good businesses have sprung up because they had a product or service idea, they saw an opening in the market, and they took it. Everything else followed behind and was patched in later.
That said, maybe you have a business idea. Maybe you have a product you want to take to market. Maybe you just know you want to start a business, but have no idea what kind to start. Just because it's easier than it ever has been, doesn't mean it's easy. Luckily, there are guides like this one to help you out.
My goal here is to give you structure. There are dozens of tiny aspects, quirks, checklist items, and responsibilities that come up with creating a business. It's very easy for some of them to slip through the cracks. It's much harder if you have a checklist to follow.
So, here: a checklist with 42 points, from concept to post-launch marketing and everything in between.
Let's get started!
Defining Yourself and Your Market
First up, you have to figure out who you are, what you are, and where you are.
1. What is your business model? Are you selling a product? A service? Dropshipping? Affiliate marketing? Are you focusing on local or national-scale operations? Do you need to do work yourself, or does your product run on its own?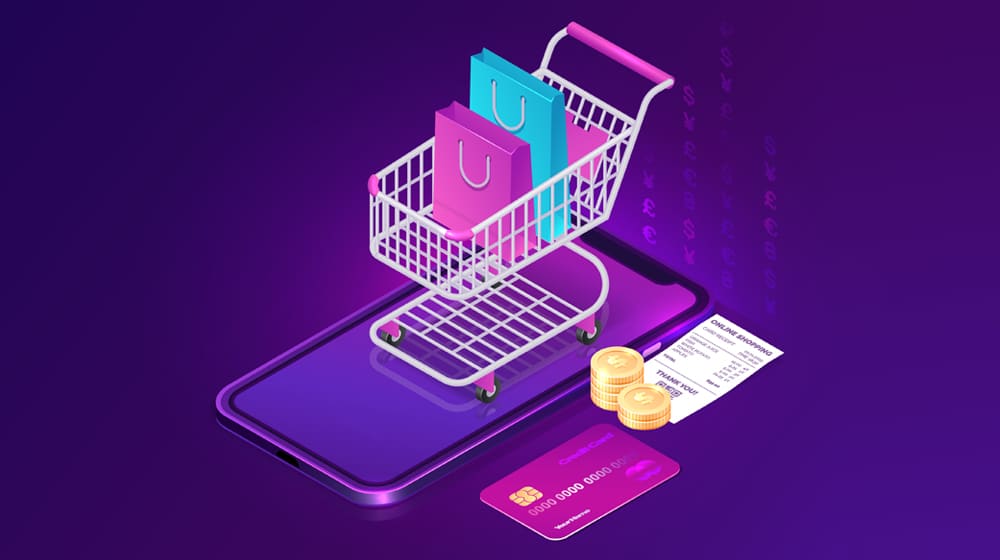 2. What differentiates you from the competition? Are you cheaper? Are you a more expensive, premium alternative? Do you focus on service? Do you bundle more services in one place than anyone else? What is your unique value proposition?
3. What is your pricing structure? Do you have one offering or many different offerings? Do you charge per item, per seat, per month? Do you offer a free trial or a freemium model? Modern commerce offers a wide range of payment options, and this can even be part of your differentiation.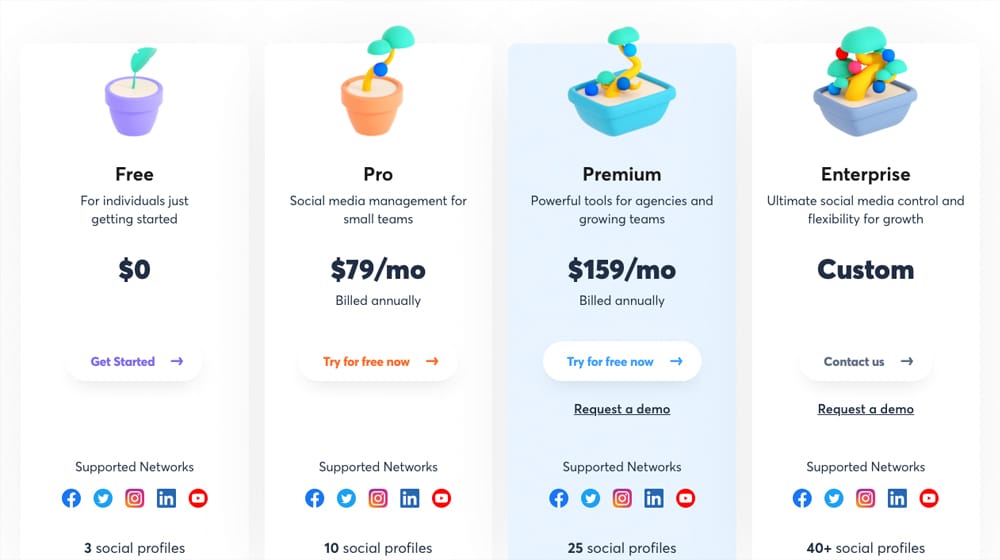 4. Who is your primary competition? Write them all down. What's their name, what's their website, what's their pricing, what's their value proposition. How do you differentiate yourself from them? If someone was comparing you and this specific competitor, how do you convince them to go with you?
5. What is your branding? What is your business name, your URL? Your logo? Your colors of choice? Your font of choice? Your style, from casual to formal? Are you a disruptive innovator or a hometown favorite? Many of the best brands to come up over the last few decades have started with an aggressive branding campaign just as much as a good value proposition. They're memorable above all else.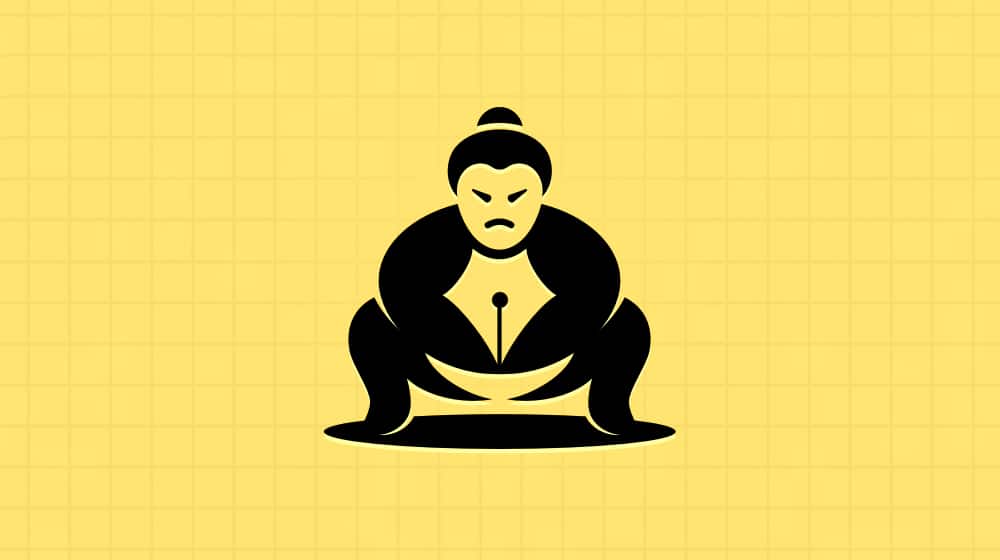 6. What channels are your competitors using to great effect? There are numerous competitive research tools you can use to look into this. Are they using organic SEO and content marketing? Paid search ads? Social media advertising? Affiliate or referral programs? Traditional media?
Building Your Presence
Once you have some idea of who you are and where you are in the market, as well as how you're going to try to compete, you can begin by building a website and the associated trappings of a market. Most of these can remain unpublished until you're ready to launch, or hidden behind a countdown and newsletter if you want to drive hype.
7. Pick a good domain name. Many people will tell you that all the good .coms are taken, but that's not true. You may be able to purchase one that has been registered before or come up with a unique domain name centered around your branding. If not, you can go with a .io or other business TLD. Here are some tips.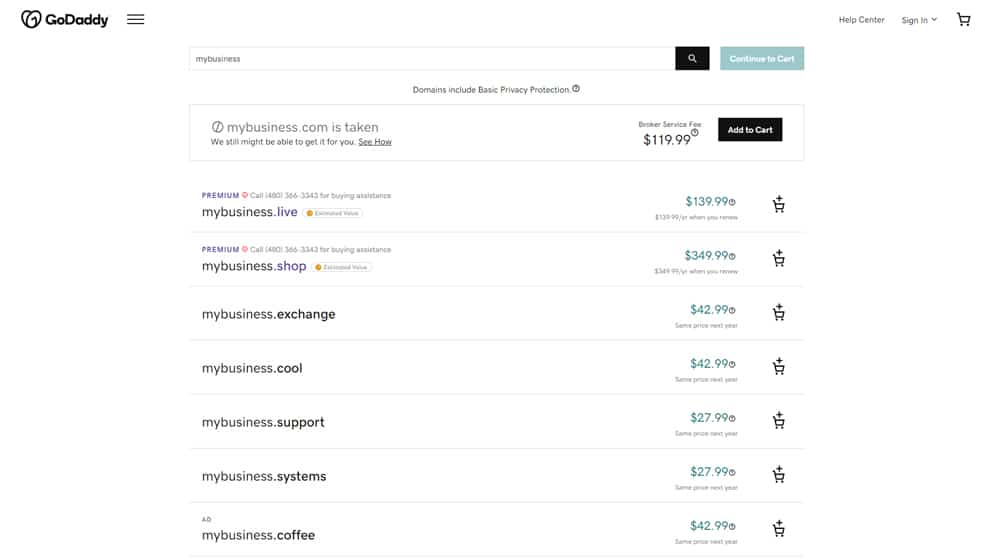 8. Buy good hosting. You want a fast, responsive website, and a good, fast web host is the core of this. Luckily, most recommended web hosts will do well here, and I don't have an affiliate link to give you. Just pick one that has good pricing and a package for what you need.
9. Set up email. Building hype before you even launch can be done through email and social media, so setting up your email right away is a great idea. There are a lot of possible email managers you can use, so pick something like Mailchimp, SendInBlue, or Aweber.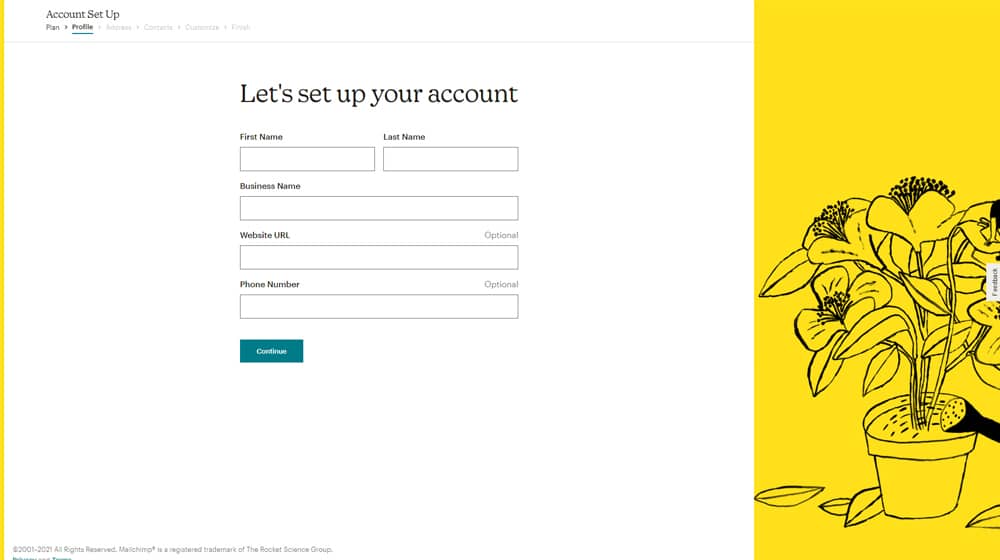 10. Register relevant social media profiles. Try to limit yourself only to the most relevant profiles. Facebook and Twitter are a must. LinkedIn is good. Instagram and Pinterest are good for certain industries. Make sure you have a good argument for using a given platform.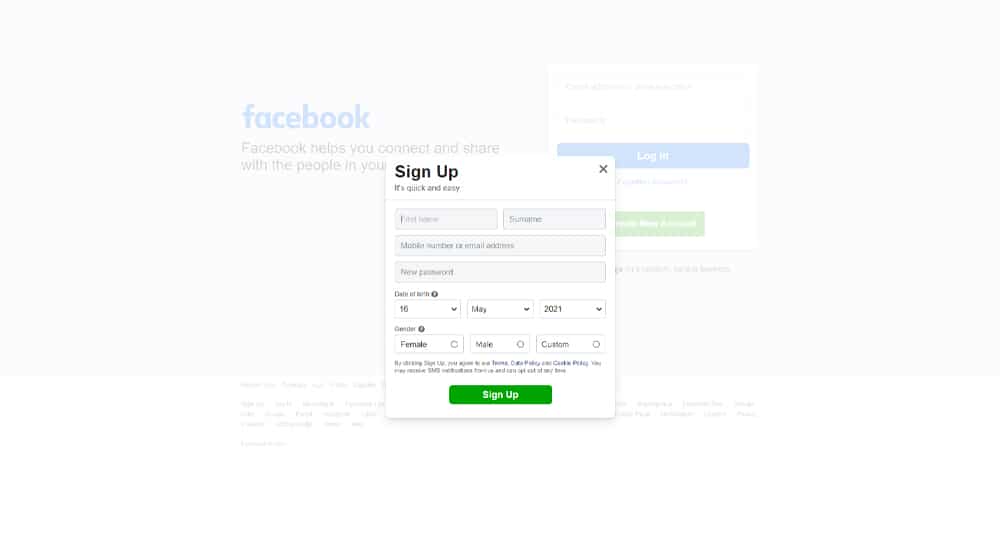 11. Create your website. This topic alone could be another 50-point checklist (and I might make one at some point), so I'll be brief. You want a modern design, with a mobile-responsive code base. Focus on fast-loading pages over clever graphics and scripts. Create landing pages for your products. Create important system pages like About, Privacy Policy, Pricing, and a Blog. Look at competitor pages, see what else they have, and pick what you need.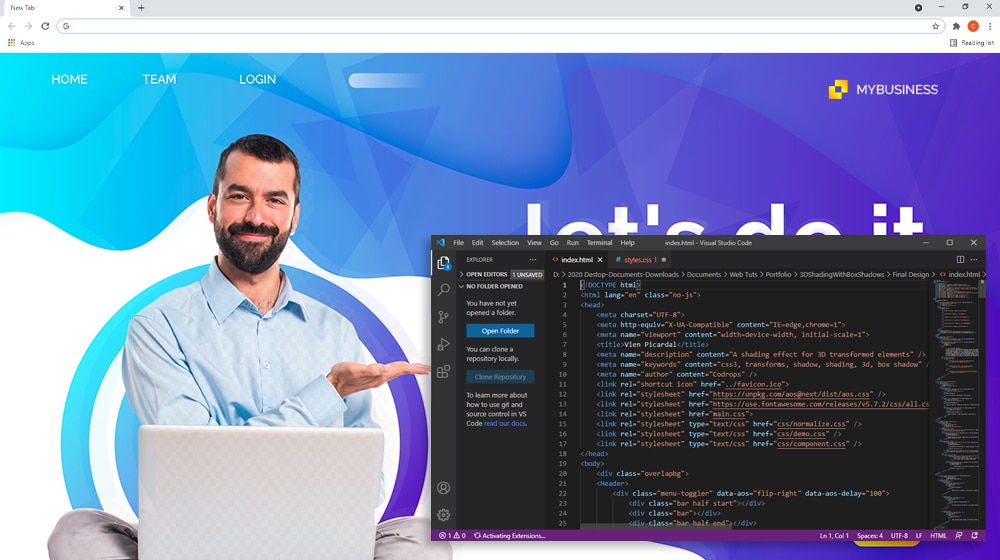 12. Set up a payment processor. Ideally, you want to be able to process credit cards and a range of other payment options. Stripe is the usual go-to I recommend. Paypal is an okay option but they're notorious for cutting off businesses with no recourse. You can also consider integrating with services like Google Pay, Apple Pay, Amazon Pay, or cryptocurrency payments.
13. Set up your data monitoring and metric measurement. Google Analytics is the general go-to, but you might consider something like a heatmap or other analytics platforms as well.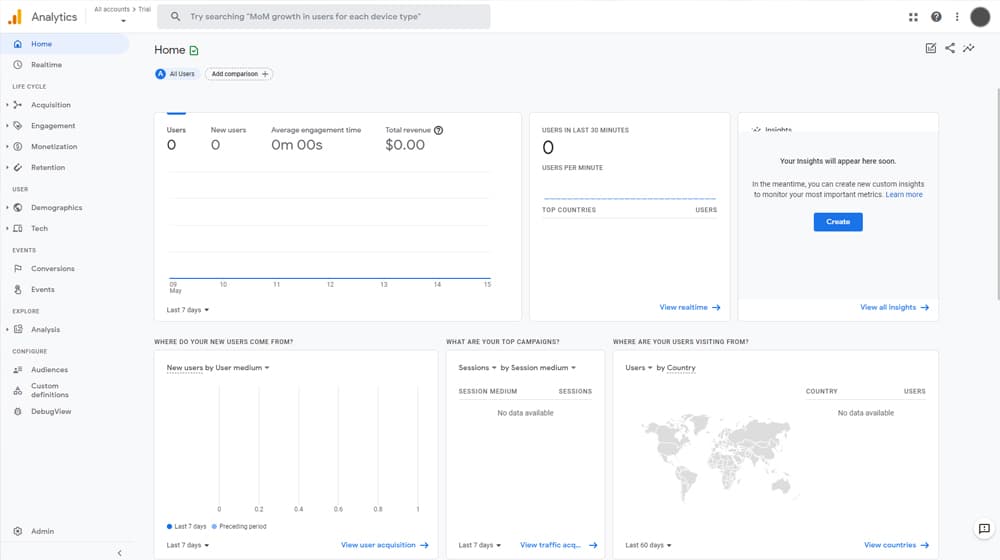 Take some time to figure out what your key performance indicators will be, how you're measuring them, and what data is meaningful.
Fire Up Your Blog
One of the primary keys to any marketing campaign today is a blog. Content marketing is an absolute must for any new business because such a huge number of people only find new brands through Google, and Google only ranks businesses with blogs.
I'm going to give you a pared-down checklist in this section, but I also wrote a 70-point checklist just for launching a blog, if you want a more in-depth look. There's a bit of overlap with this post, but not a ton.
14. Determine your style. Blogging style means picking a point of view, a tone, and an overall writing style for your content. Alternatively, it means picking a writer or a writing team with a defined style already.
15. Pick a blog comments system, and commit to moderating them. WordPress default comments, Facebook comments, Disqus; all of these can work fine, but the key is to moderate the community. By enabling comments, you're also opening the door to spam, so it's important to set up some blog comment anti-spam and moderate all new comments. Comments are valuable, and it's much better to have them and reply to them than it is to disable them.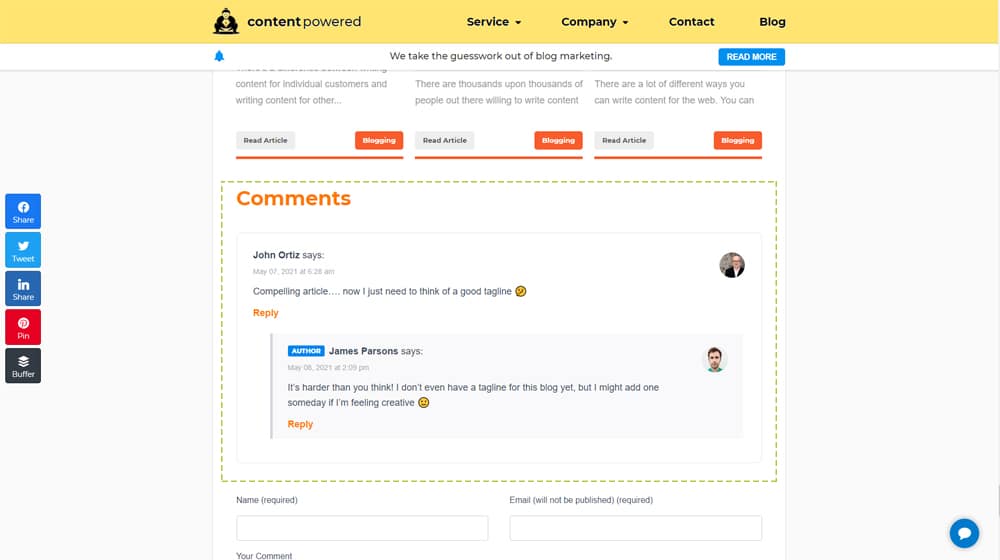 16. Configure your website. Pick a good permalink structure, set up categories or tags, make sure your chosen theme applies to every page on your site. Implement SSL across the entire domain. Set up any accounts that are necessary, aside from just the admin account. Configure any plugins you consider necessary.
17. Perform keyword research. You already have your business niche and proposition, now leverage that to extend it into topic ideation. Here's a guide on how to get your first blog post up.
Is your blog earning you business? If not,
let's fix that.
We create blog content that converts - not just for ourselves, but for our clients, too.
We pick blog topics like hedge funds pick stocks. Then, we create articles that are 10x better to earn the top spot.
Content marketing has two ingredients - content and marketing. We've earned our black belts in both.
If you run an internet-based business and are looking to scale, schedule a call to speak with our founder: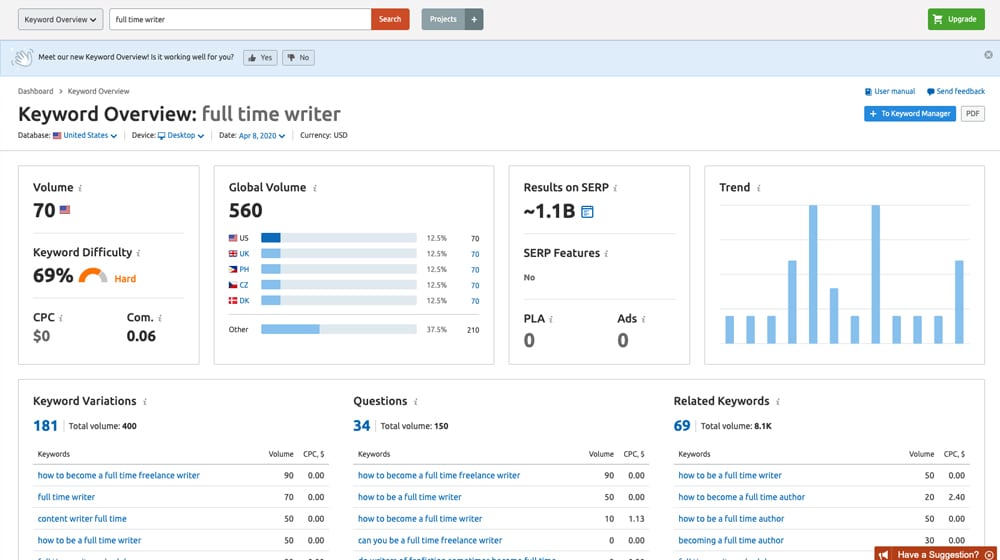 18. Determine a content plan. How long will your posts be? How often will you publish them? How much of a backlog do you want live before you launch your business? How much of a backlog do you want to be scheduled? Make sure you have enough topics and content in production to satisfy this plan.
19. Set up a production pipeline. Remember that blog posts include more than just text. You need formatting, images, links, metadata, and more. You'll be busy with your business launch, so either set up enough content in advance that you have leeway to make more (or hire a content marketer to handle it for you). For obvious reasons, I recommend the second one.
20. Consider expanding into other forms of repurposed content. Blog posts can be a foundation you can spin off into videos, podcasts, infographics, and more. Determine which of those are valuable to you are a business moving forward, and set the foundation for leveraging them ASAP.
Pre-Launch Marketing
Once you have a website up, you want to set up ways to capture potential leads and interest and do some initial marketing to build hype before your launch. You'll need to decide if you want to put all of your cards on the table or build hype through mystery.
21. Set up lead capture. You already have your email set up, so now make sure you can capture those email addresses. Use a landing page, a form on your main page, and other external channels to funnel people into mailing lists for launch notifications.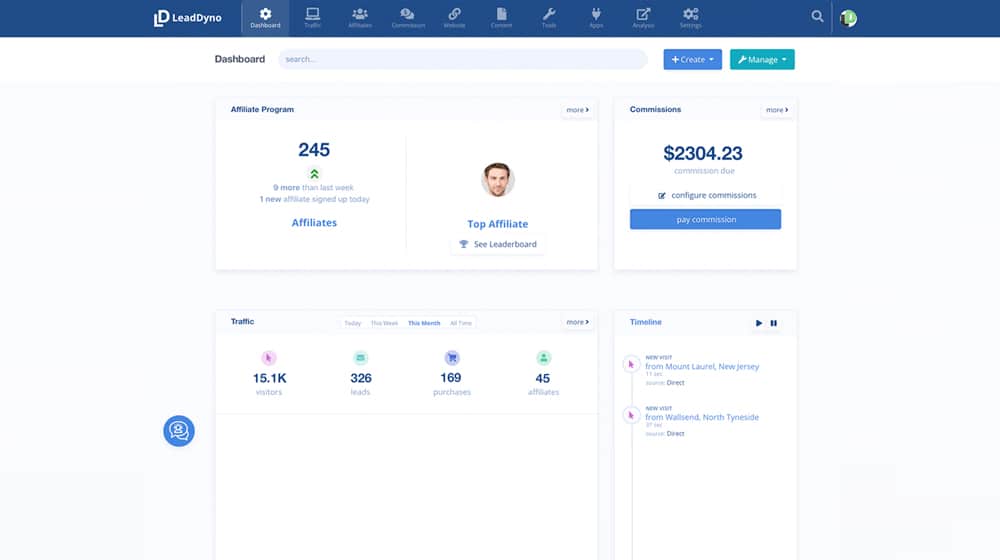 22. Develop an incentive for early adopters. Why are people going to sign up for your early mailing list? No, "being notified when you launch" is not enough of an incentive. Consider beta access, early adopter discounts, or other weaponized FOMO.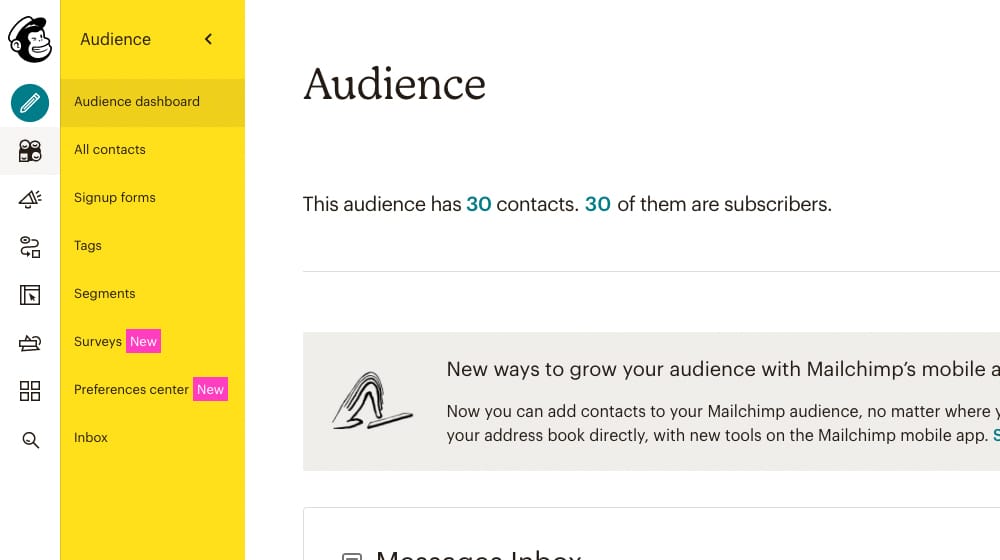 23. Drive traffic to your pre-launch landing pages and CTAs. Pay for advertising, send out press releases, do guest blog posts with people in your network, get the blog up and running, and focus on building as much hype as you can.
24. Create a press kit. When journalists, interested parties, and other websites come to you wanting to know more, you should have something on hand to give them. Here's an example.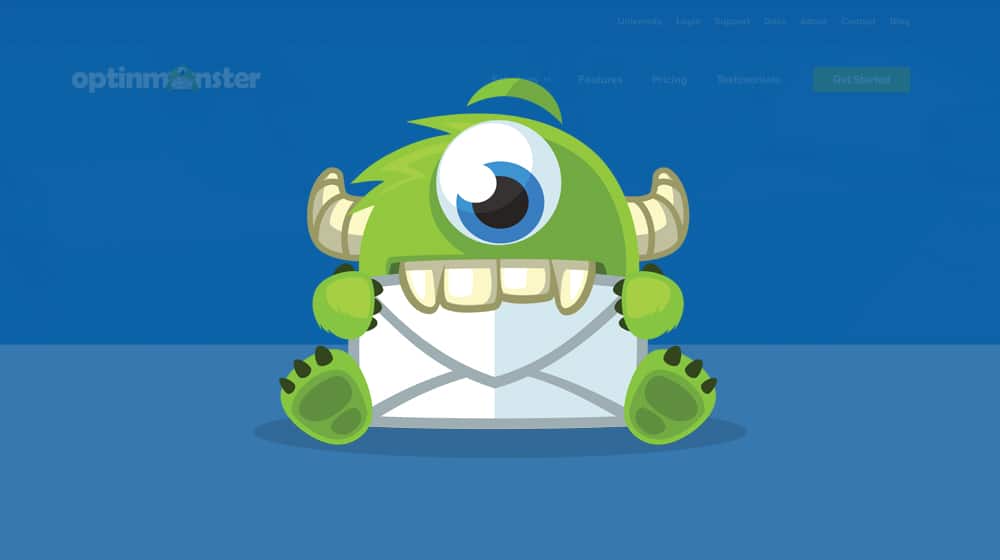 25. Build a list of journalists who cover your niche and your competition. Find their contact information, and draft personalized messages to reach out to them about covering your company and your impending launch.
26. Build a list of connections. Anyone you can think of, from friends, family members, old peers, current networkers, anyone. These are people you want to reach out to and notify when your business launches.
Launch
Launch! It's time to launch your product. Get ready for everything to ramp up, fulfill orders, deal with a surge of traffic, and troubleshoot all manner of unforeseen issues.
27. Launch!
28. Send out your launch email. Everyone who signed up for notifications should get notified. Fulfill early preorders, deliver discounts, or otherwise hold up your end of the early bird bargain.
29. Start ramping up social media. You need to be an active and engaged presence to build your audience.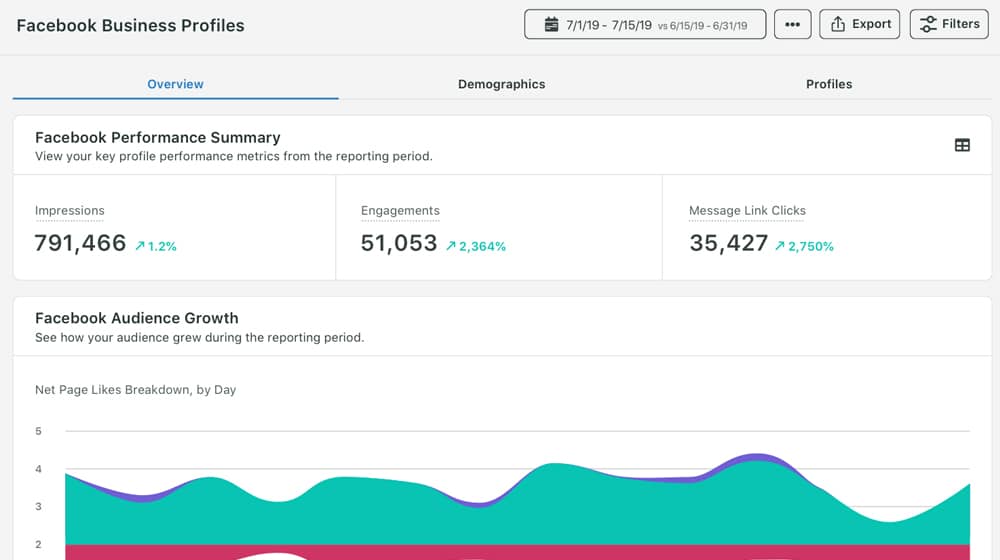 30. Ramp up ad spending. Your launch day, week, and month are the most critical time for gaining traction and getting a head start. Don't be afraid to dump money on ads even if they aren't optimized.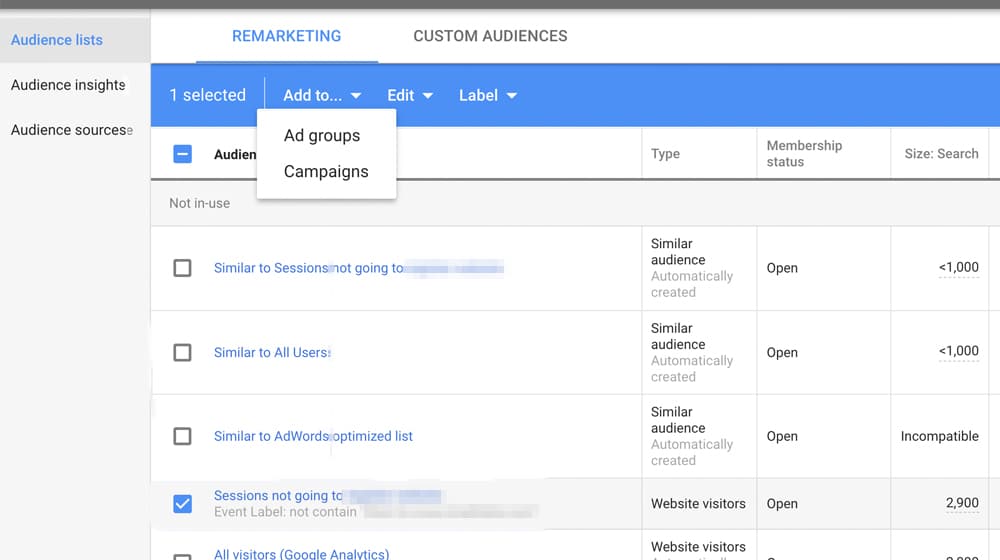 31. Reach out to your list of connections. Let them know you've launched, and what they can do to support you.
32. Reach out to your list of journalists. Let them know you've launched, give them your press release and press kit, and tell them how to reach you if they want to know more.
Ongoing Marketing
Once you've launched, you'll have your hands full with everything related to running a business. Ideally, a bunch of the rest of this checklist will be handed off to team members dedicated to it, but regardless of who does it, it needs doing. Ongoing marketing is how you take your business from a failed launch to a successful company.
33. Keep going with advertising. Paid advertising is crucial for early traffic generation, especially once the initial hype dies down. At this point, though, you want to dial your budgets back and focus on optimizing where your money goes. You have data now, use that data.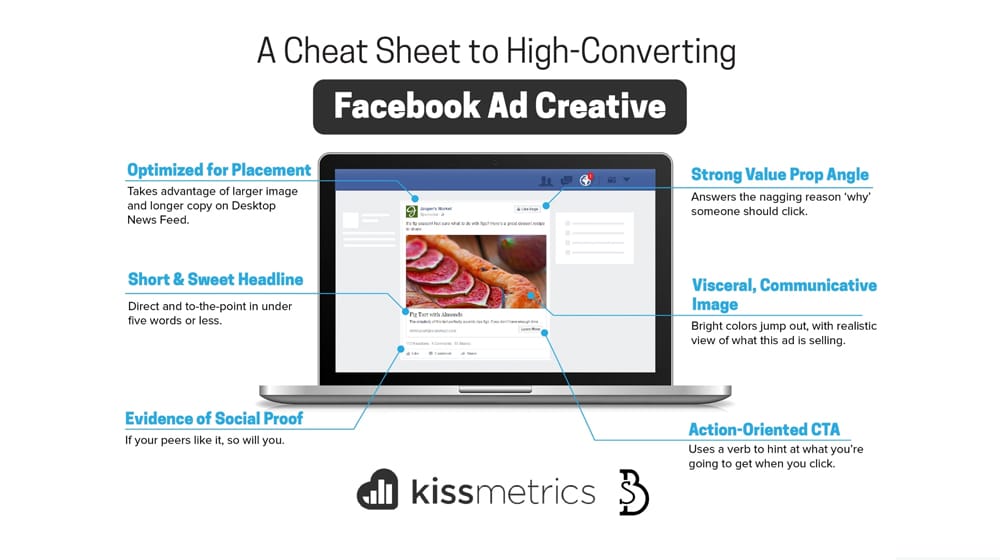 34. Start working on outreach. Make new connections, network with others in business and in blogging, and build a network you can leverage on an ongoing basis.
35. Work on guest blogging. Writing with your brand behind you can give you a foot in the door with a bunch of blogs that might not otherwise give you the time of day; use that position to build more brand awareness and, if possible, backlinks.
36. Keep active. Your blog and your social media feeds should remain active. Whatever frequencies you set before might be dialed back a bit, especially for social media posting, but you need to keep a constant presence.
37. Work some influencer magic. Use social media influencer networks or sites like HARO to identify influential content creators and reach out to them.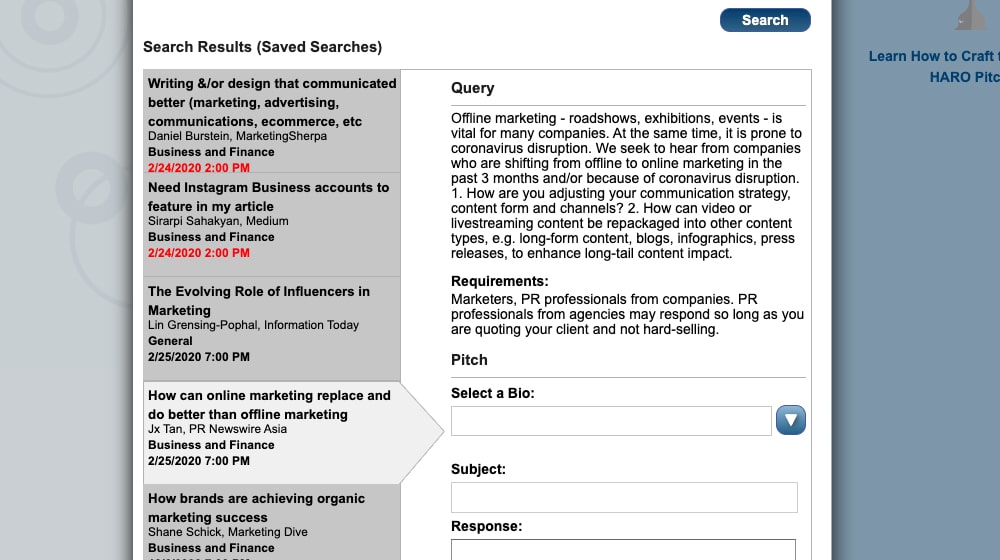 38. Adjust according to the data. Your analytics is giving you data, so act on it. What do your users like, what do they dislike? What demographics and channels perform the best? How can you target certain people more effectively?
39. Build backlinks. Next to content, the core of SEO, which is the core of organic traffic generation and exposure, is backlinks. There are dozens of ways to get more backlinks, so focus on all of the relevant options you can find. The best way to build backlinks is to earn them. If you're having trouble doing this yourself, you could, of course, hire a marketing company to do it for you. If you do hire a company to help you, be careful with who you choose - out of the hundreds of link-building companies I've surveyed over the years, very few of them are actually delivering quality work.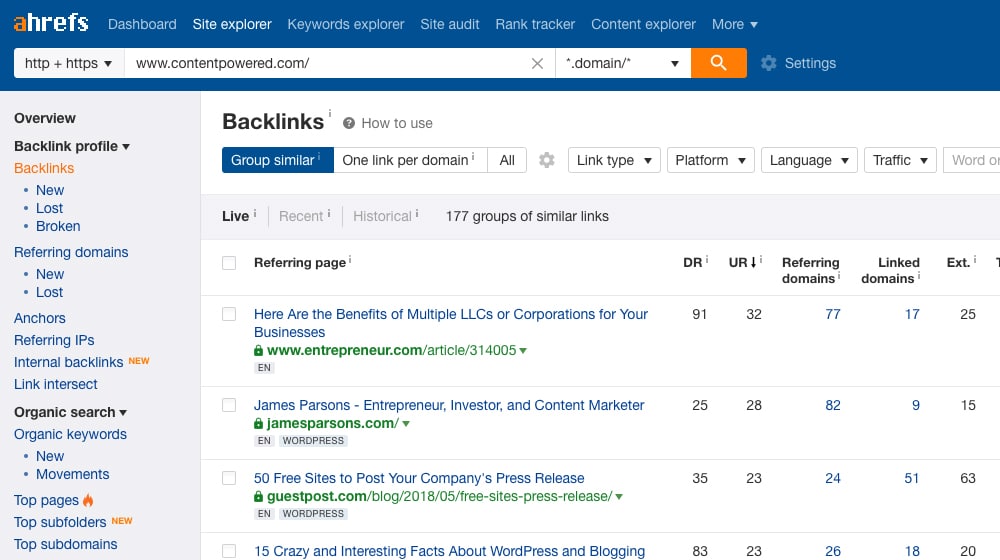 40. Create more, narrower landing pages. It's a constant struggle to optimize your conversion rates. Segmenting your audience into more, smaller audiences with more targeted marketing is generally better.
41. Seek funding. Depending on the business, you might be able to hook some investors or venture capital to keep you going for a while. This can be a great boon, but be careful you don't sign away the family farm for a few months of budget.
42. Set up a referral or affiliate program. The people who are most engaged with your brand are the best ambassadors you could hope for. Encourage them by incentivizing their recommendations via affiliate and/or referral programs.
So there you have it; a checklist to go from idea to ongoing business venture. It doesn't cover every nuance, and it still requires a ton of legwork, but it will guide you through the process.