The Complete List of Growth Hacking Strategies for Marketing
Growth hacking is a term used by marketers to refer to marketing techniques outside of the standard array of paid ads, social media posts, and TV commercials. Growth hacking has five primary objectives; boosting acquisition, activation, retention, revenue, and referrals. They're low cost, high reward techniques that virtually anyone can enact to boost their company.
I'm going for a broad, shallow approach here. Rather than describing to you a small handful of growth hacks in greater detail, I'm turning this into a directory post. I've compiled as many growth hacks as I can find, along with guides on how to do them.
That means I have room for more. If you have a growth hack you love that I haven't mentioned, leave it in the comments. If it's something distinct enough to not overlap with something I've already covered, I'll dig in and add it to the list. Deal? Deal.
Now, let's see the list!
Email Growth Hacks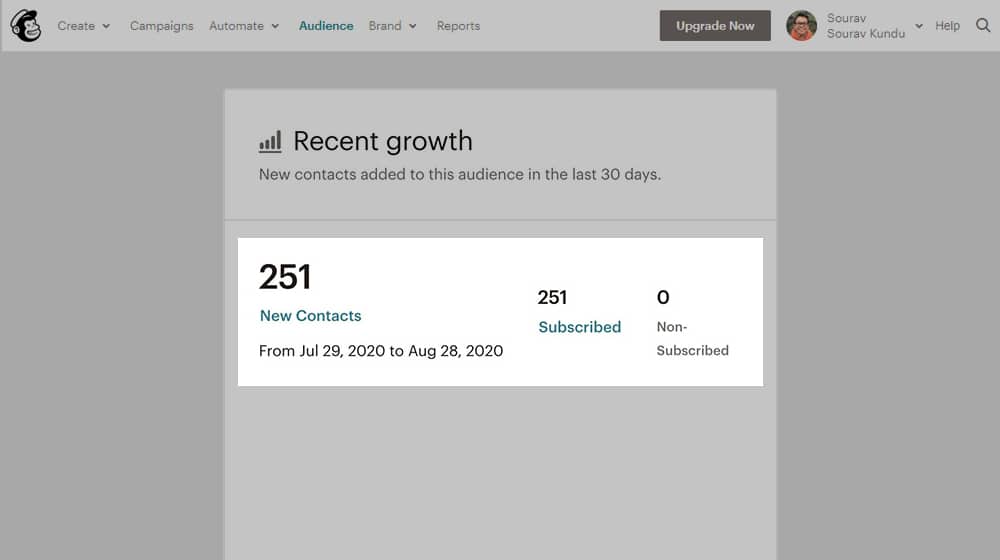 Grow your email list with an exit intent pop-up. An exit intent pop-up disrupts the user's action when they're losing focus on your blog, and can deliver a well-timed call to action of your choice.
Encourage awareness with every email. Adding a well-crafted signature to your personal and professional emails allows you to build awareness and curiosity within every single person you email throughout your average day.
Offer content upgrades upon completion of an email opt-in. Write a 2,000-word blog post and offer a 4,000-word ebook version of the same content in exchange for an email sign-up. Upsells work!
Offer a "no" option. On opt-in forms, make a "no" option that makes it clear what the consequences are. Instead of "no thanks", try "no thanks, I don't need more subscribers." The negative pressure can encourage more conversions than a CTA with no "no" option at all.
Attach a progress bar to your opt-in forms. One of the biggest roadblocks to opt-ins is people who don't want to have to fill out a long, tedious form. Use a progress bar so they know only one more page, and aren't stuck in the middle of a long process they'll abandon.
Hunt down employee emails for outreach. Reaching the right person in an organization is critical for proper outreach, and you can't always go through the right channels. Tools like Email Hunter help you find the right means to contact the right people every time.
Encourage customers to email you freely. Avoid using a "no-reply" email address. Instead, make it clear that you can see and read responses to even your newsletters, and keep email a two-way street.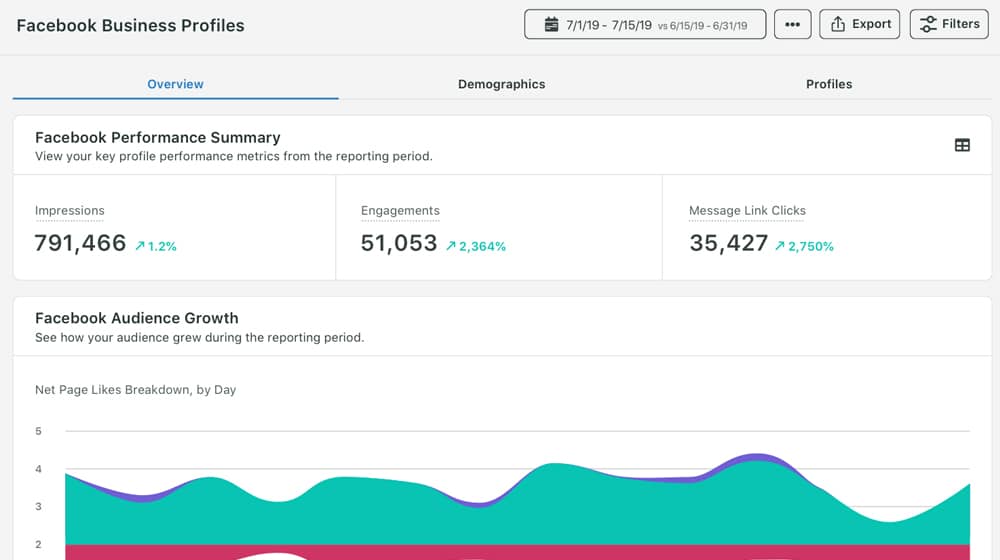 Reward your customers for sharing your posts on social media. By offering points, discounts, or other benefits in exchange for social shares, you can incentivize a lot of mostly-free visibility.
Network with influencers to gain greater exposure. Whether it's a powerful blog, a large Facebook page, or an Instagram model, influencers can deliver a powerful audience with their endorsements.
Make use of cheap paid social advertising. Social media is one of the cheapest avenues for paid advertising available. Using a few clever strategies and tools, you can keep your budget low and your benefits high.
Make use of niche social networks. Facebook, Twitter, LinkedIn; all of these are powerful, but they're also crowded. It's like having a storefront in the Mall of America. Sure, you get a lot of awareness and customers, but competition is fierce. A smaller, niche location can often be a better choice.
Engagement Growth Hacks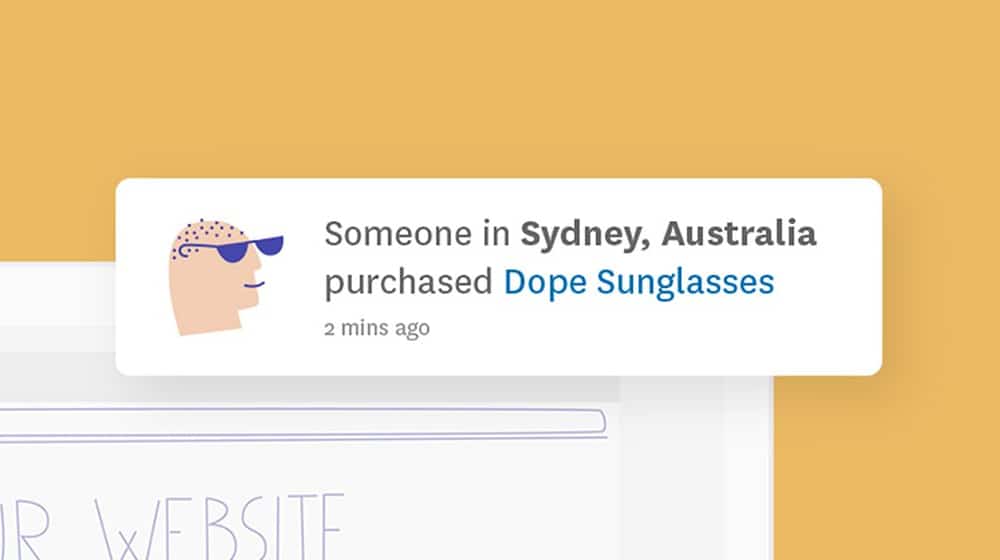 Gamify your new user onboarding. By using progress bars, discrete tasks, points systems, and rewards badges, you can encourage deeper engagement with your product while teaching users about it.
Make heavy use of social proof. Something as simple as adding your subscriber count to a call to action can encourage people to convert because it implies that many people trust you, so you're worth their trust as well.
Repurpose your content in different formats. A single blog post can be transformed into a slide deck, a podcast, a YouTube video, an infographic, and more. You already have the content, why not make the most out of it?
Make use of FOMO to encourage conversions. The Fear Of Missing Out (FOMO) is a great way to encourage users to take action. Timers, countdowns, and limits encourage conversion so the user doesn't miss their chance.
Use context marketing to personalize user experiences. By segmenting your audience into groups and customizing their experience based on their past interactions, you make them feel more personally engaged with your content and your site.
Onboard users with a drip campaign. A drip email campaign can act as an extended tutorial, teaching your subscribers the basics, then intermediate tips, and finally, advanced tricks. This can be sent to users in sequence as they learn and experiment with your platform.
Build a community out of your customers. All it takes is a semi-private Facebook or LinkedIn group, or a web forum with login credentials delivered to customers. A closed community full of customers can become a valuable resource and a selling point all its own.
Encourage deeper engagement with contests. Contests, especially those that require user interaction or submissions, can be a great way to boost attention, acquisition, and engagement.
Build interest with exclusivity. When Gmail launched, it was invite-only, though invites were not hard to get. Use mystery and limited access to encourage people to claim their invite to be part of an exclusive group, even if the invites are easy to get.
Create interactive content on your blog. Interactive infographics, calculators, quizzes, assessments, and visualizers are all powerful tools to build engagement within your audience and beyond.
Pretend you're larger than you are. There are dozens of ways to play with how you present information that makes you look larger and more appealing than you are; use them unashamedly because your competitors certainly are.
Leverage HARO (Help A Reporter Out) to get citations and links. HARO is a great platform to engage with reporters who need quotes and information from specific industries and thought leaders. Leverage it to get more exposure on sites you normally wouldn't be able to access.
Is your blog earning you business? If not,
let's fix that.
We create blog content that converts - not just for ourselves, but for our clients, too.
We pick blog topics like hedge funds pick stocks. Then, we create articles that are 10x better to earn the top spot.
Content marketing has two ingredients - content and marketing. We've earned our black belts in both.
If you run an internet-based business and are looking to scale, schedule a call to speak with our founder:
Position yourself as an authority by hosting a master class. You might not be an industry thought leader in your mind, but if you know how to properly run a business, you're better off than many. Ditch the imposter syndrome and teach a class. Users will believe your authority because why would you be teaching a class if you didn't know what you were talking about?
Engage users and dominate search results with 10x content. 10x content is content that is designed to be ten times better than the competition in general. Make it longer, make it stronger, make it deeper, and make it more actionable. Quality is more important than quantity.
Identify your most engaged users and feature their stories. You can make your engaged users feel like part of the team, and use them as examples of what can be accomplished with your product.
Leverage "surprise and delight" with value to your least engaged users. Identify the users who are least engaged, and encourage their engagement by offering them a deal or free upsell to get them interested.
Acquisition Growth Hacks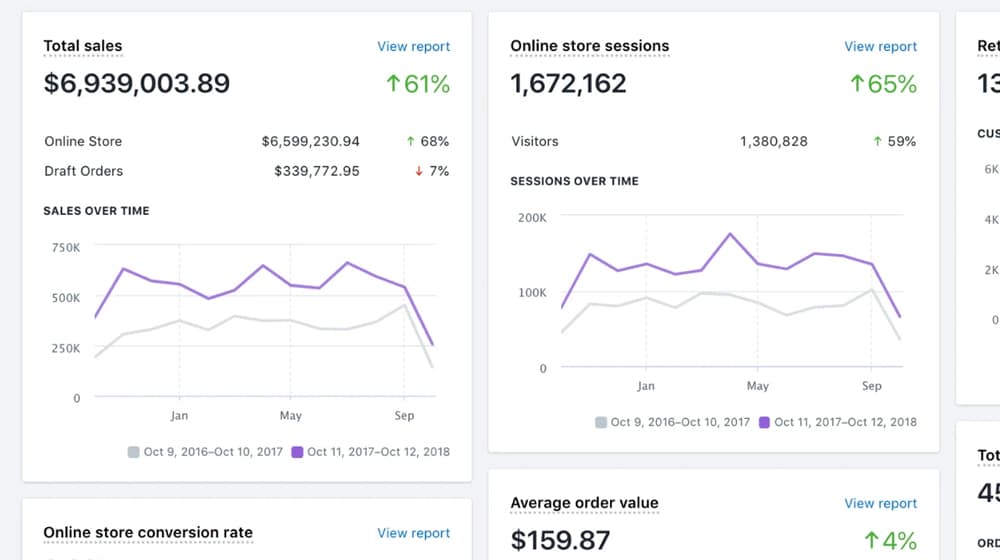 Offer a free version of a product or service. Freemium business models have a lot of benefits. Offering something free to hook users, and require payment to access useful advanced features or content.
Attend local and industry events. Attending conferences and events, large and small, gives you an opportunity to engage with both competitors and potential partners, as well as potential customers.
Follow your biggest competitors. People tend to think the world of competition is a spy versus spy espionage game. Just follow your competitors on social media and watch what they're doing, and monitor it for success.
Extend free trials. Free trials allow users to play around with a product before they make a commitment, but they don't always get around to it in the time allotted. Extending a near-expiration free trial can encourage a conversion.
Identify what your users do on your site. By recording the actions a user takes on your site, including clicks, scrolls, and other actions, you can identify where users are hitting a wall, and figure out how to get them past it.
Add a customer referral program with incentives for referrals. By offering some kind of prize on referral, you can encourage your customers to become brand advocates and refer even more customers. Prizes can range from points that can be redeemed for gift cards to free months of service to swag bags and more.
List yourself everywhere you can. There are dozens of sites like Product Hunt, Betalist, and Hacker News that offer directories of products and services. Identify them, claim your profiles, and set up your calls to action on as many as possible.
Search Twitter for people with problems your product can solve. Step into the conversation and mention that your product can solve the problem. Double your acquisition rate with this strategy by offering an exclusive free trial or another benefit if they bite.
Issue a challenge. Present your users with a strategy for success and challenge them to use it to succeed. Record winners and encourage users, and sell your tools to help along the way.
Split-test everything. Split testing is the science of making two or more variations of a given asset, like a landing page, newsletter layout, call to action pop-up, or social media post, and running them both to see which is more engaging. Split test everything you can.
Add integrations with popular products. It's easier to sell access to a product when your product works with other useful platforms your customers are already using. Sometimes it's as easy as integrating an API that Zapier can use.
Create product bundles. Bundles of products and services often sell better than their individual components, even if the user only really wants one or two of the items inside. A discount alone can make it worthwhile for many users.
Gray Hat Growth Hacks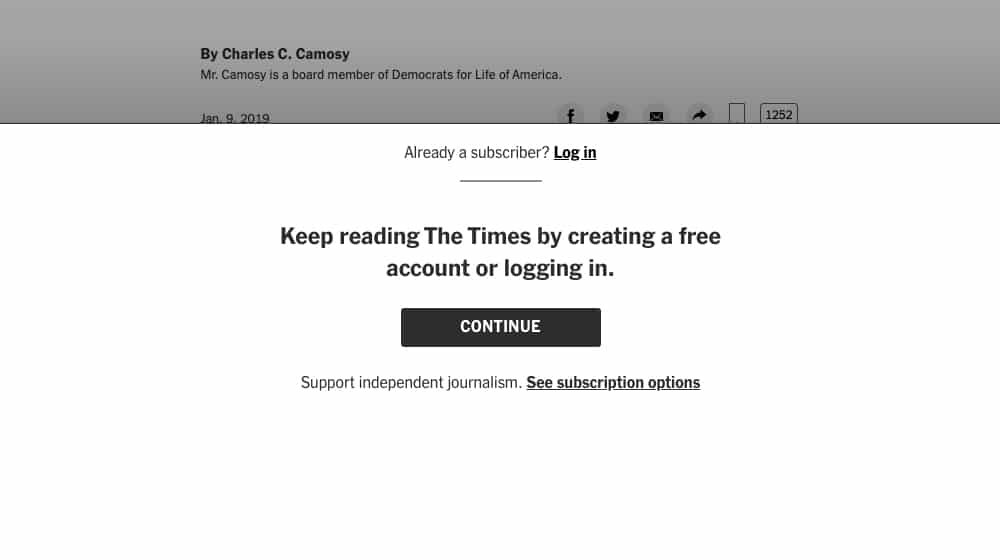 Cause a problem, then solve it. Users are more engaged and thankful to brands that quickly solve problems when they occur than with brands that never experience problems. So why not manufacture a minor problem of your own to solve?
Hide value in your content behind a paywall or social locker. Social content lockers hide content on your site until a user "pays" for it by liking a profile or sharing a post. Used sparingly, this can be a valuable growth technique for both engagement and social media profiles.
Growth Hacking Tools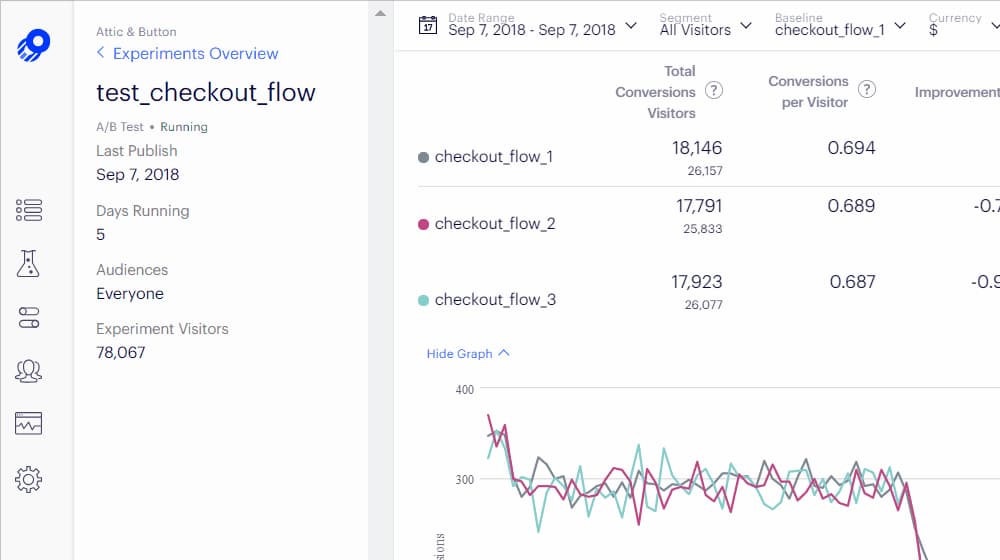 Making use of tools for growth hacking is nothing to be ashamed of. Tools can cut down on manual labor and enhance processes that would take much longer to do on your own.  Here are some options you can explore.
Pay With A Tweet – A simple tool that locks content behind a social locker, asking nothing more than a tweet to access it.
MixRank – Scope out your competition, analyze your ad images, identify competing advertisers, and use deep analytics to find new customer groups.
Hello Bar – A simple banner at the top of your site that can be customized with a call to action, including options to leverage FOMO.
BounceX – One of several options for an exit-intent pop-up plugin you can customize for your site, including contextual options for different pages and steps in the user journey.
Optimizely – One of several options for a split testing engine. Optimizely offers a wide range of options for split testing everything from the color of your CTA button to the overall design of your landing pages, and everything in between.
CrowdSignal – This platform allows you to create polls and surveys that solicit feedback from your users, so you can identify what they think about specific parts of your marketing or product, what problems they have about it, and what suggestions they have for new features.
There are hundreds more growth hacking tools on the market, not to mention all of the strategies available to you. This is a selection of the best, most unique, and most useful growth hacks I've found. I even use many of them myself!
So what about you? Do you have a favorite growth hacking technique I haven't mentioned? If so, let me know!