HubSpot Pro and Enterprise: Are They Worth the Money?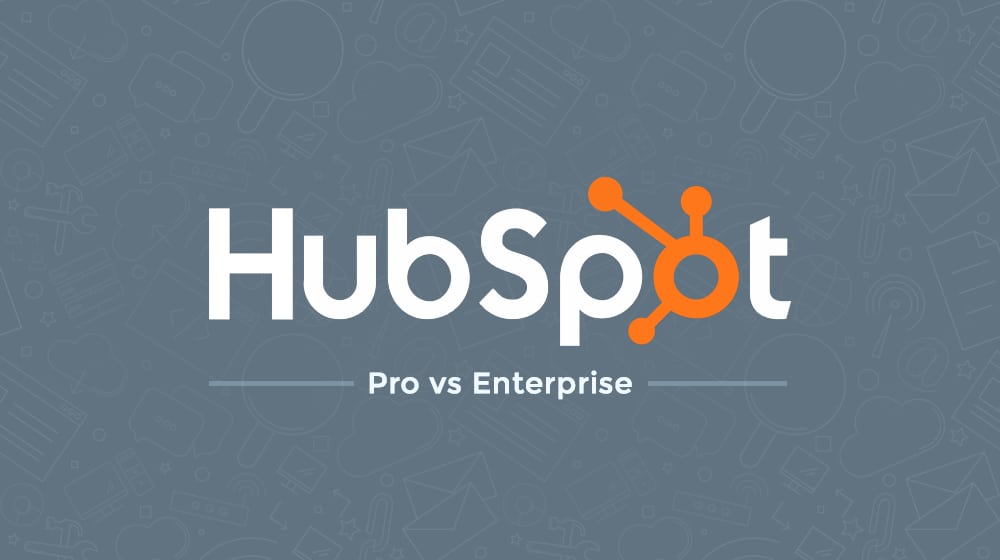 HubSpot is one of the biggest names in inbound marketing. Any time you have a question or want to research a topic, I can almost guarantee that their blog is going to be among the top five results. They're extremely knowledgeable and, with their client base, they have the insight and resources to do deep studies into what works and what doesn't.
Did you know they also offer a service? Of course, you did, which is why you're researching this. Their suite of platforms is among the best in the business, but the question is, is the pricing worth it for the features?
That's a trickier question to answer.
Services Overview
Hubspot has a lot going on. They have four different platforms plus an array of free tools, and they have three pricing tiers for each. The free tools are, of course, free, so there's no need to worry about the pricing or plan availability there. Let's talk instead about each of their four hubs.
Marketing Hub
The Marketing Hub is the core of the HubSpot service. It's what they're best known for, and it's probably their most unique service of the four.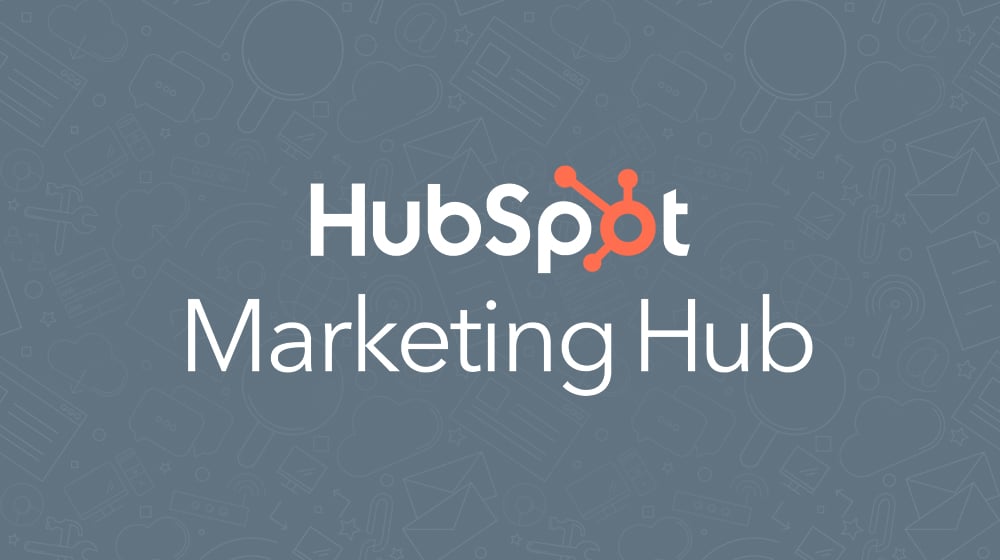 Let's compare each of their plans:
The free version of this Hub gives you access to all of their free CRM features, a limited selection of options for forms, 2,000 sent emails per month, a $1K spend limit on ads with simple audiences and no advanced advertising features, a single inbox for conversations, a limited selection of landing page features, access to email and live chat, and up to 10 custom properties.
The Starter plan is $45 per month and gives you more features and higher limits for just about everything on that list, plus more. You also get email analytics, follow-up emails for form submissions, retargeting for ads, and multiple currency support.
The Professional plan costs you $800 per month and bumps up these limits yet again. It's designed for serious mid-sized businesses with a budget to spend, and it gives you phone support, a blog, SEO recommendations, a content strategy, CTAs, a bunch of additional blog-based tools, SSL, subdomains, automation… there's a lot. Seriously, the features list is dozens of entries long. You're still "limited" in a few areas such as being allowed a max of 10,000 logged contact interactions and only 100 custom reports, and a limit of up to 50 social media accounts connected to the platform. These are pretty generous limits, even for larger companies.
The Enterprise plan, of course, kicks everything up to 11, including the cost. It'll run you a whopping $3,200 per month, which is out of the range of many businesses in my experience. We're talking actual enterprises here, companies like Nike or Disney or Walmart. Of course, you get a bunch more features too; YouTube analytics, chatbots, adaptive testing, and a bunch more advanced-level features meant for entire marketing departments to manage.
Overall, the marketing hub is one of the best marketing platforms available for mid-sized businesses. Small businesses can use it if they have the motivation to make use of most of the tools they're given. If you let a lot of them lay unused, I would say you're better off cobbling together the features you want from other businesses and free tools. The professional-level tools are great, but a little too expensive for my blood, but a larger company could make great use of them. Enterprise-level dealings are so far from my wheelhouse that I have a hard time judging them personally, but I can say that I've seen nothing but praise for their platform.
Sales Hub
The Sales Hub was perhaps once a secondary offering from HubSpot, but these days it's just another core part of their platform.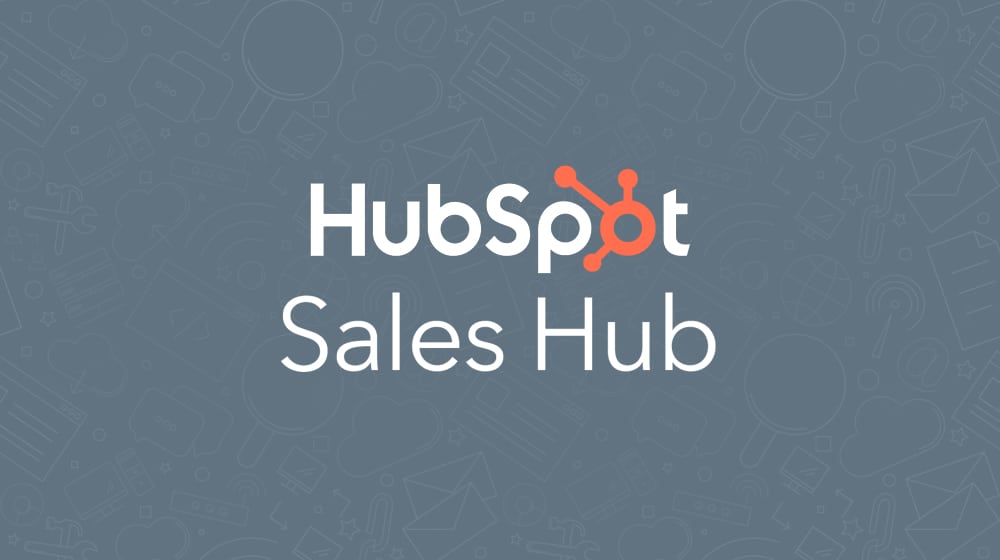 Again, they have four versions of their platform; free, starter, professional, and enterprise.
The free version gives you access to their basic customer relations management platform. You get live chat, emails, a tiny amount of VoIP calling, email scheduling, a bunch of email snippets and templates, some scheduling and messaging options, and a dashboard for analytics. Overall, it's not much, but it's more than you get from a lot of free platforms.
Starter costs you $45 per month and gives you, as you might expect, a bunch more. All of the limits are hugely raised, including a functional amount of VoIP calling, conversation routing, Stripe integration, and some basic automation.
Professional ups the ante again, with a cost of $450 per month and higher limits on everything again. You also get workflow extensions, email sequences, Salesforce integration, custom reports, contact scoring, custom forecasting, sales analytics, and more.
Enterprise, as you might expect, is expensive, costing you $1,200 per month. For it, all the limits are kicked up yet again, and you get custom objects, playbooks, call transcription, field-level permissions, and more.
Overall, there seems to be less going on with the sales hub than with the marketing hub, but that's fine. It does what it needs to do as a decent mid-to-high-end CRM platform. It's not as good at the same price range as some of the dedicated CRM platforms out there, but HubSpot's value isn't in its CRM alone; it's in how all of their hubs work together with one another. I'll touch on that more when we get to bundles.
Service Hub
The Service Hub is, as you might expect, dedicated to customer service. I've always held that good customer service is among the best things a business can invest in. Being responsive, attentive, and receptive to feedback is a huge boon. Even the best businesses can suffer if their service is poor, and an otherwise bog-standard business can thrive with good customer service.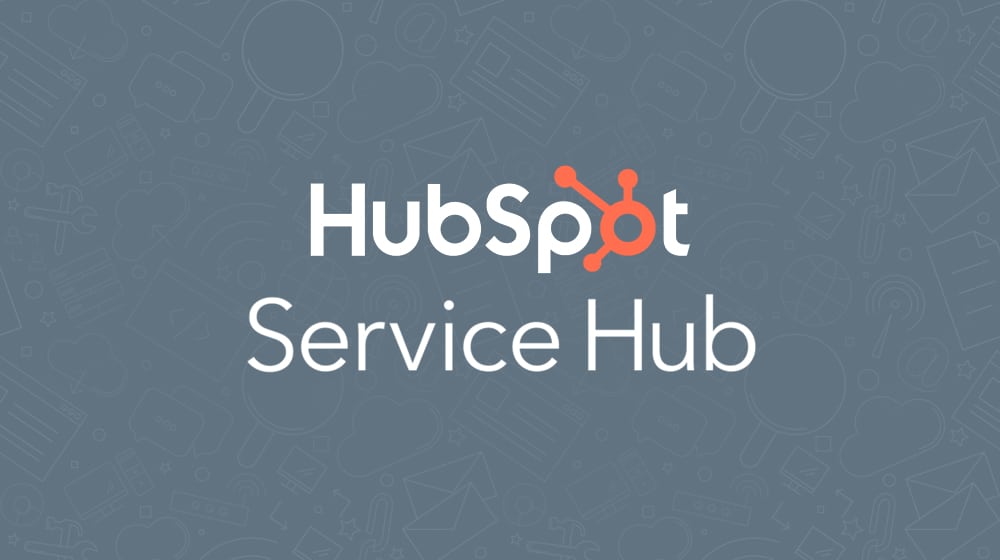 Does HubSpot live up to that ideal and facilitate it?
The free version gives you a ticketing system, live chat, email scheduling, one conversation inbox, some limited VoIP calling, basic chatbots, a handful of snippets and templates for emails, some decent analytics, and up to 200 notifications. All in all, it's decent enough, comparable to some other free or cheap customer service platforms.
The starter plan is $45 per month and bumps up a few limits, gives you conversation routing, and some simple automation. It's not actually a huge upgrade over the free platform, which is unusual compared to the other hubs. The primary benefits are going from 10 to 1,000 custom properties, from 5 to 1,000 stored documents, and from 5 to 1,000 snippets and templates. You also go from 15 minutes of calling to 8 hours of calling per month.
The professional plan is $360 per month, and it's actually one of the better cost-for-value ratios from all of HubSpot's services. Most of your limits are raised, you get additional chatbot features, more automation, a knowledge base, customer surveys, custom reporting and analytics, teams, workflows, Salesforce integration, contact scoring, goal management, task queues, and a bunch of video features.
The enterprise plan is $1,200 per month and is comparable to most of the high-end customer service platforms. You get all of the above with more features and higher limits, plus custom objects, playbooks, hierarchal teams, user roles, more authentication, webhooks, and field-level permissions.
Overall, I would say that the customer service hub is the best priced of the hubs for the value you get. This is true whether you're using it as a stand-alone customer service hub, or if you're using it as part of the overall HubSpot ecosystem. Again, I'll touch on that more in the HubSpot Bundles section.
Is your blog earning you business? If not,
let's fix that.
We create blog content that converts - not just for ourselves, but for our clients, too.
We pick blog topics like hedge funds pick stocks. Then, we create articles that are 10x better to earn the top spot.
Content marketing has two ingredients - content and marketing. We've earned our black belts in both.
If you run an internet-based business and are looking to scale, schedule a call to speak with our founder:
CMS Hub
The CMS Hub is a new offering from HubSpot, and it's somewhat more limited than their other hubs. They don't have a free or a starter version, for one thing. Most of the features of this hub are taken from other hubs; essentially, it's a way for you to build a CMS out of features from the other three hubs, without needing to pay for a bundle using all of the other hubs.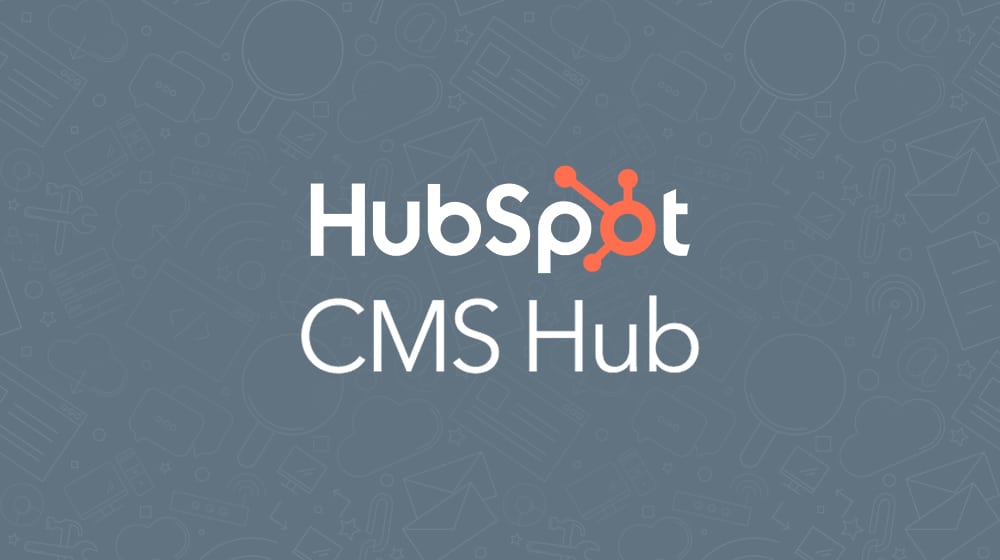 As such, most of the features in this hub are redundant if you have the other platform elements, but if all you want is a CMS, you can get it all in one place here.
The professional version includes forms, drag-and-drop editor, list segmentation, a blog, CTAs, landing pages, SSL support, dynamic content, contact scoring, Salesforce integration, contact attribution, web pages and designers, content staging, custom domains, CDN access, video hosting, the option for password-protected pages, live chat, messenger integration, email marketing, SEO, split testing, a content strategy, site exports, blog imports, analytics, and more. Most of that you'll recognize from the other hubs, but there are few unique features in there. All of this comes at the price of $270 per month.
The enterprise version gives you all of the above, plus adaptive testing, custom objects, user roles and memberships, another domain, code alerts, reverse proxy support, activity logging, and a bunch of additional security-focused features. It's mostly the same stuff with the same limits but aimed at team management and with additional security. Overall, it costs $900 per month.
Overall, the CMS is in an interesting place. For businesses that want one platform to handle just about everything for them, HubSpot works fine, but then, so does WordPress. With the right array of plugins, you can build basically everything the HubSpot CMS offers, except for a few of the advanced integrations and volume support. That said, HubSpot links all of their stuff together and offers world-class support for all of it, so it's powerful and worth the price.
Bundles
I've mentioned bundles a few times, and they are where HubSpot really shines, I think.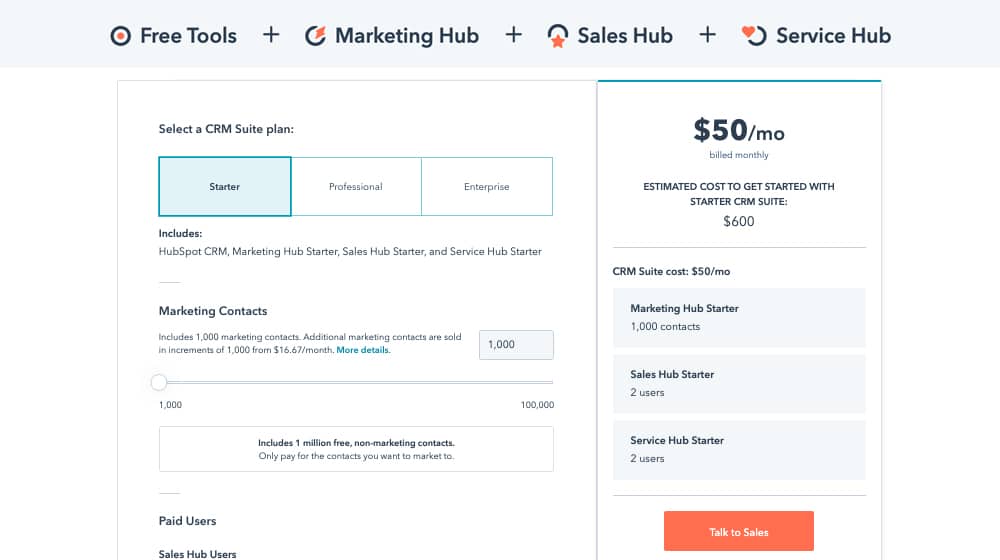 Essentially, you can get a bundle of all of the hubs at a certain tier level for the cost of one of them at that tier level. For example, the Starter bundle gives you all of the features and access of the CRM, Marketing Starter, Sales Starter, and Service Starter, all for just $50 per month. That's a ton of features all interlinked, making it one of the best overall platforms out there available for small businesses. $50 per month is practically nothing for that robust of a platform.
Likewise, the Professional tier offers the CRM, Marketing, Sales, and Service hubs all at the Pro tier for the total price of about $1,350 per month. That price is on par with just the enterprise service hub, and yet you get professional-level versions of all of the hubs. It's a pretty good bundle for mid-sized businesses, though the smaller of the mid-sizes aren't going to want to spring for it, I don't think.
Enterprise, of course, is "here's everything you could ever want from our platform." It's $4,200 per month for enterprise-level everything, and if you're in a position to want what they have to offer with a budget to pay that price, it's a great option.
Overall Verdict
Disregarding the free and starter plans for the moment, let's take a look specifically at the pro and enterprise versions of the hubs.
I mentioned once already, but I don't have a lot of experience in the enterprise level of service. My companies are small to mid-sized, and my budgets don't typically extend to paying tens of thousands of dollars a month for features that, typically, are best used for teams of hundreds or thousands of people. That said, if your business is in that situation, you're better positioned to know if you want those features than I am.
I will say this:
HubSpot knows what they're doing. They're one of the world's foremost authorities on marketing, and the features they offer are all top-notch. I'm a marketer with a lot of experience using dozens of different marketing platforms, and I can say that I've never used one that's quite as good as HubSpot is in general.
For small businesses where every dollar counts, I don't know that anything more than one of the starter packages is worth the price. If you know what you need and you know you'll use all of the features in the package, get it. If you're only sure you'll use a few of the features, you can probably put something together with other, cheaper tools, and not waste money.
For mid-sized businesses, you probably can't go wrong with a Starter bundle, or with one of the hubs at the professional level. You can get a lot of value out of the platform as you figure out how to use and integrate everything they offer into your workflows, and that's a great resource to have. You can grow into it, upgrade your service as you need more capacity, and carry it with you as your business progresses.
As for the enterprise packages, it's hard to say. I'm sure HubSpot offers impeccable service, but what I don't know is how the competition stacks up. A lot of enterprise-grade platforms don't advertise everything they offer, and their customer base doesn't typically do things like "leave reviews", so it's difficult to get a sense of how valuable they are without being in a position to use them.
Feel free to let me know though. Are you a current HubSpot Pro or Enterprise user, or thinking of signing up? Have any questions? Share with us in the comments below!