25 of The Best HubSpot Competitors (By Category)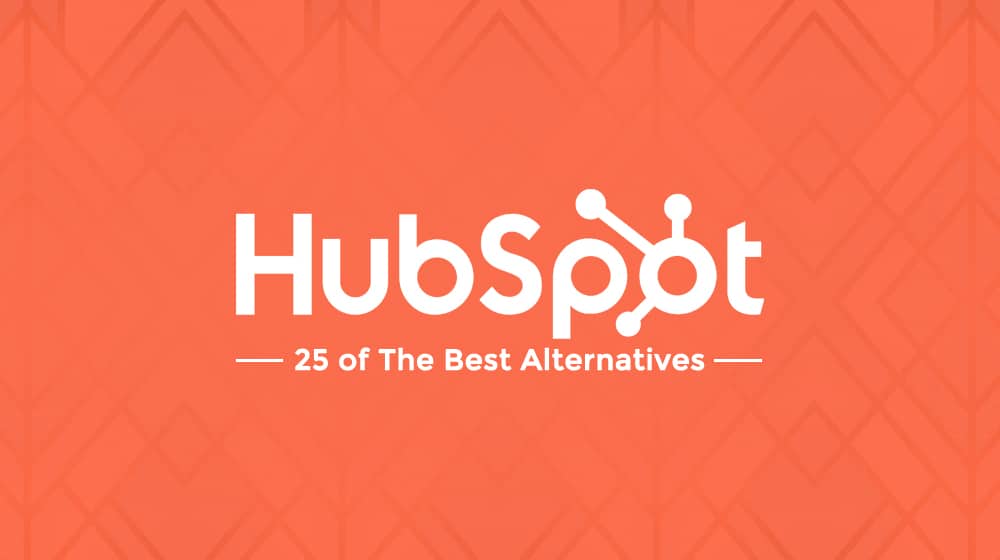 HubSpot is one of the leaders in the online marketing space, with many high-end enterprise-grade solutions that are, nevertheless, available to smaller businesses as well. They have five "Hubs," or service packages, each with distinct features and goals for a business. They are:
Marketing Hub: A package of marketing, lead management and generation, automation, and analytics tools.
Sales Hub: Sales Hub is a customer relationship management SaaS platform that includes meeting scheduling, payment processing, and other sales tools.
Service Hub: A customer service package includes a ticketing system, a knowledge base framework, and a customer feedback channel.
CMS Hub: Content management with a website builder, SEO integration, theming, and personalization options.
Operations Hub: A core service that does much of the unglamorous work of syncing data, integrating apps, and sanitizing customer inputs to facilitate overall business flow.
While these are incredible and robust tools for a business, they suffer from the same problem that many enterprise-grade systems do: the pricing.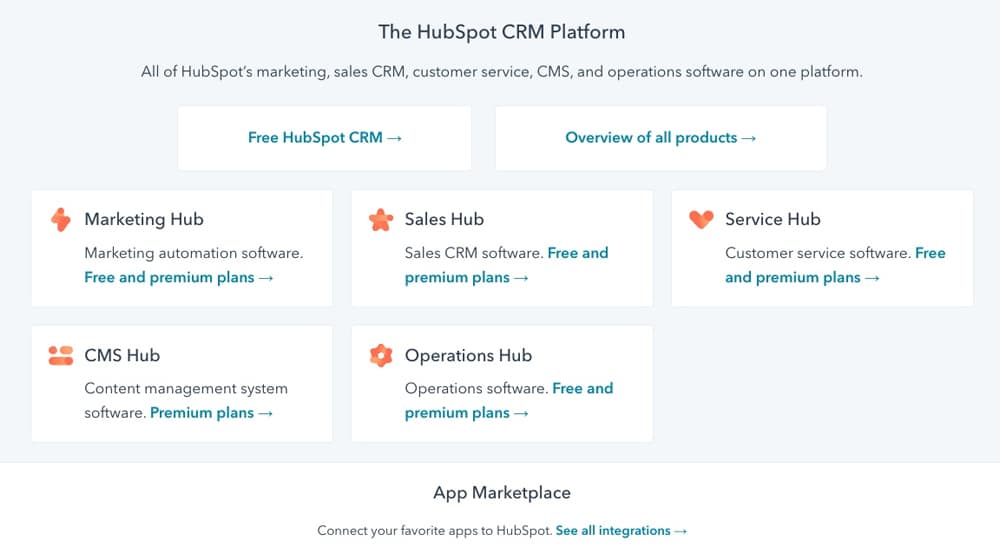 HubSpot pricing can get wild. Each Hub is priced individually, and they all have starter plans, but the jump from starter to Pro (with all the cool features you get) is a 10x price increase. We're talking $50 per month to $800 per month, and that's on sale.
The differences in pricing are pretty stark. Small businesses that don't need all the advanced functionality can do just fine with the starter packages. Enterprises won't think twice about the higher pricing for the Pro and Enterprise packages. Mid-sized businesses in the middle, though, are left with no good option. They don't have the budget for the Pro plans, but they need more features and capacity than the starter plans offer.
For many businesses, the solution is to look for alternatives. So, if you're looking for HubSpot competitors, here are plenty of alternatives for your consideration, broken up by the Hub they most replace.
HubSpot Marketing Hub Alternatives
HubSpot Marketing is a powerful platform for marketing, including lead generation, analytics, and a bunch of marketing automation tools. So, when seeking an alternative, you want to hit those main points.
ActiveCampaign began life as an email marketing tool, but it has expanded into so much more over the years. These days, it's a powerful marketing automation software solution with dedicated tools for email marketing, sales, user engagement, and more.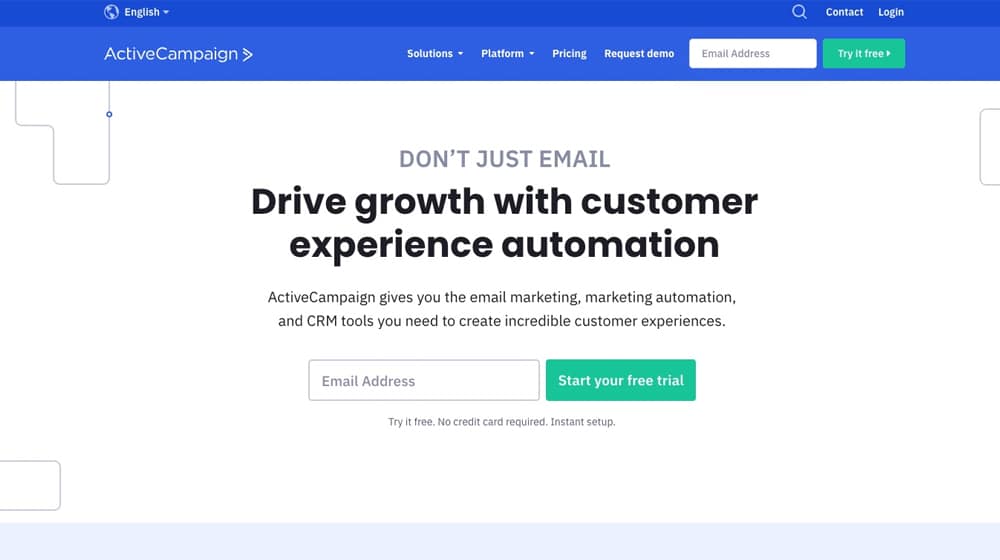 They help you draw in new leads, engage them throughout your funnel, and eventually convert them, with liberal use of automation along the way. They also have helpful email templates to get you started.
Another platform that started with email marketing and has expanded, GetResponse, is now a powerful automation and marketing platform. They are designed to start with small businesses and grow with you as you develop.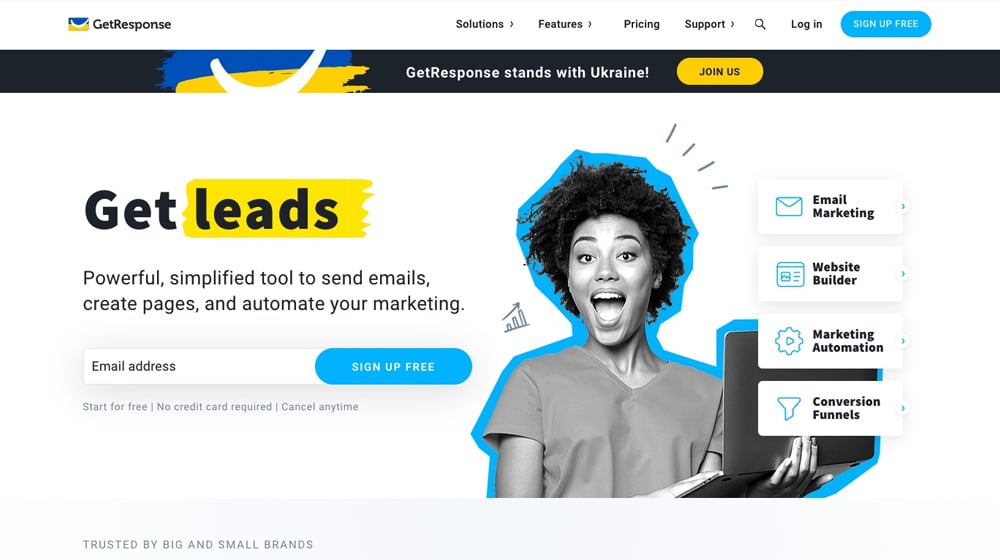 Their features position them as a competitor for both the marketing hub and the CMS hub, though I'm only going to list them once.
SharpSpring is a "revenue growth platform," an all-in-one app for lead generation, sales growth, revenue expansion, and marketing optimization.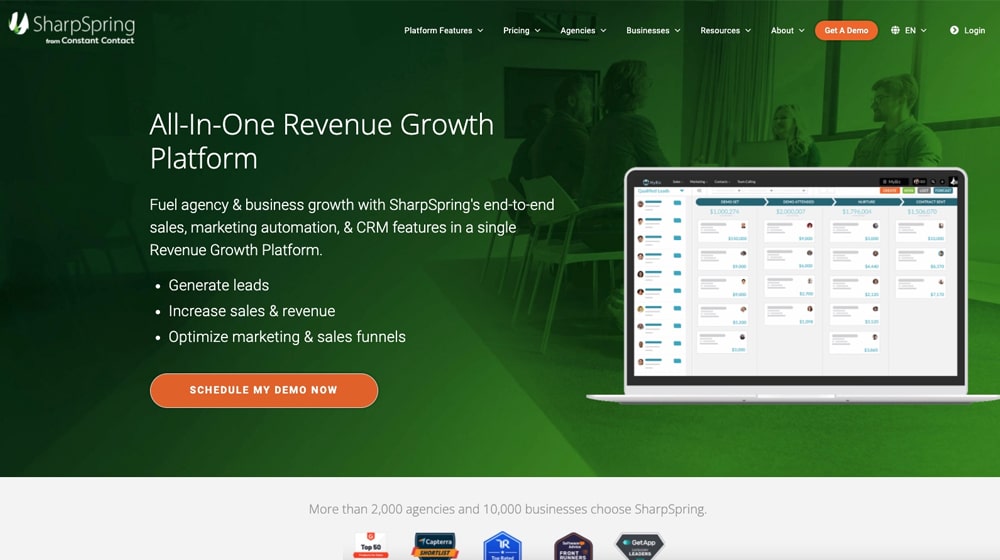 In addition to their core offering, they also have an app marketplace with many additional marketing solutions and tools that you can use for various features and benefits. It's almost an ala-carte solution to an in-house marketing team, but all in one place.
Drip is primarily an email and SMS marketing platform - they handle forms, pop-ups, email, and text messaging.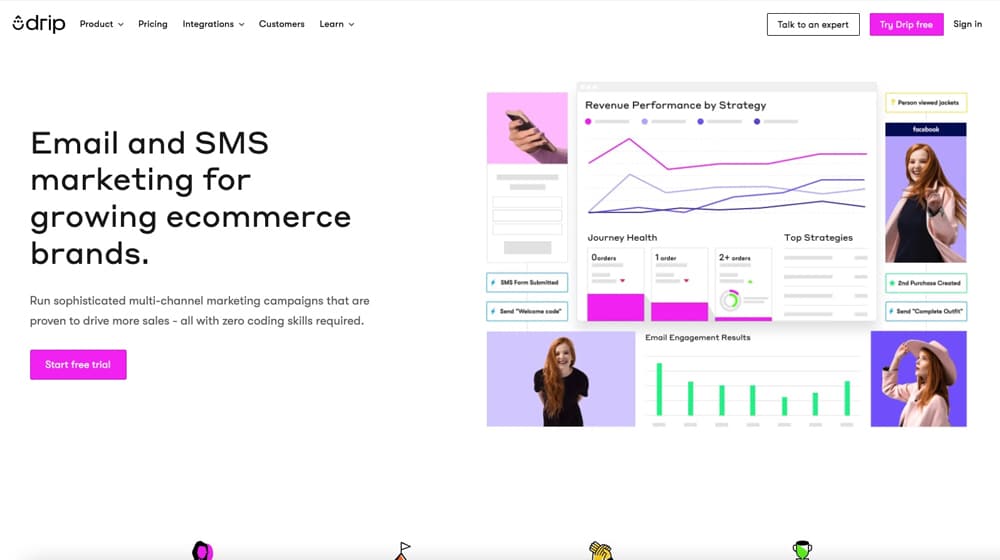 They have plenty of customizable options for segmenting your audience, targeting different segments differently, A/B testing, and analyzing the metrics to build a customized flow for a wide variety of different kinds of users. They allow you to automate all of it with robust planning.
Wishpond is another big name in marketing, and their blog is generally excellent. Their platform creates an entire funnel, starting with lead capture and generation.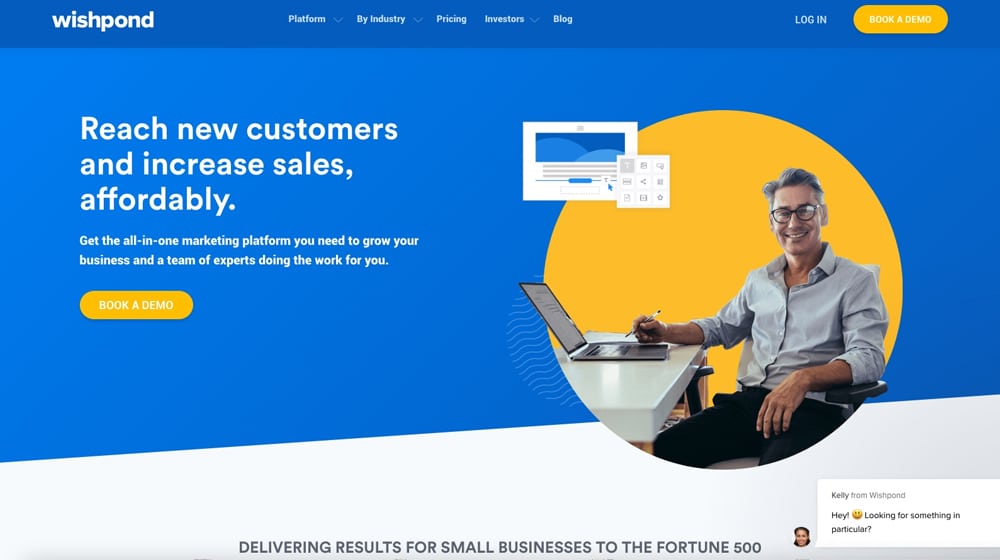 They have marketing tools to nurture leads, various features and tools for converting those leads, and a handful of valuable services you can use, including project management, ad management, and graphic design.
HubSpot Sales Hub Alternatives
The sales hub for HubSpot is focused on sales process automation, payment processing, and an array of features that help facilitate the actual act of converting a customer. What can you use to get those features on a different platform?
"Groove" is a powerful tool for your sales pipeline, with many features for calendar and activity tracking, campaign, workflow automation, call logging, meeting scheduling, etc.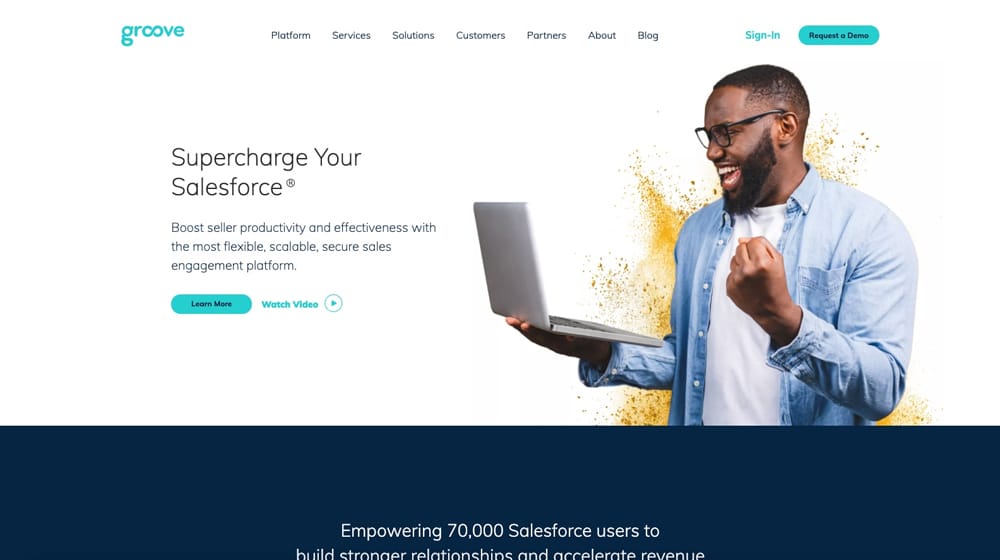 The only tricky part is that they aren't a stand-alone platform; they're an enhancement to Salesforce. So, if you're not already using Salesforce, it might be more of an investment than you want to get into.
SalesLoft is a "leading sales engagement platform" emphasizing engagement and direct communication with leads to convert them into sales.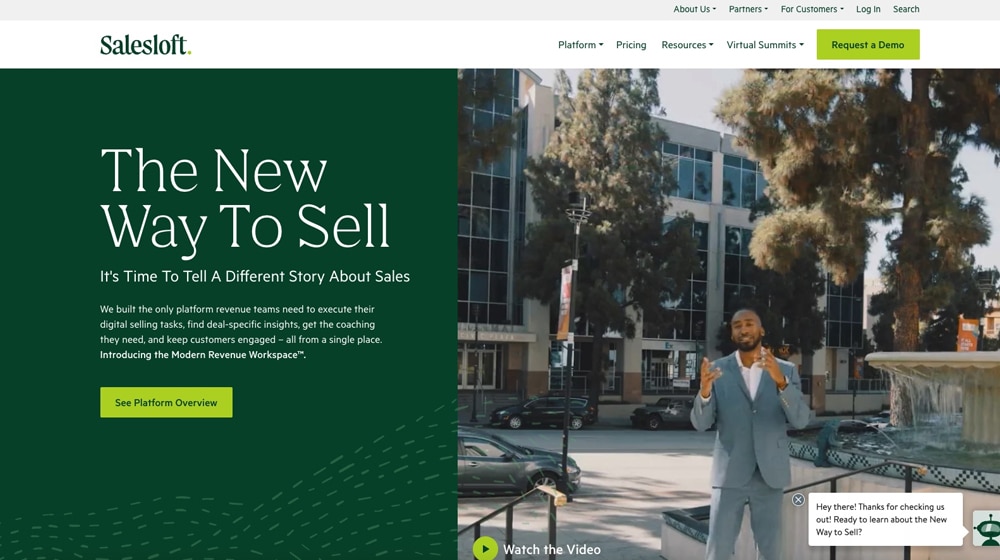 They have some excellent analytics and a host of other valuable features, though the language they use to describe them might be unfamiliar to some businesses. You may want to try them out; you might like what you see.
Freshsales is the sales arm of Freshworks, and part of a more extensive offering that includes both sales automation and marketing, if you want it. They don't have as much robust automation, but they offer an AI assistant and a few other compelling features.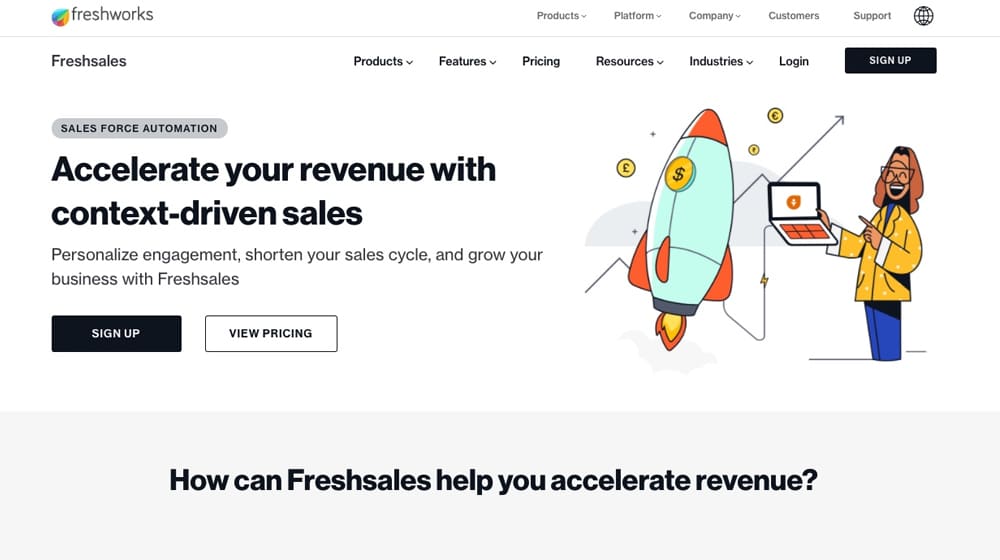 As such, it's a pretty flexible platform that can replace multiple parts of HubSpot (including HubSpot CRM) for a much lower fee.
Formerly known as InfusionSoft, Keap is a CRM, email, text message, and landing page manager built and aimed at small businesses and startups.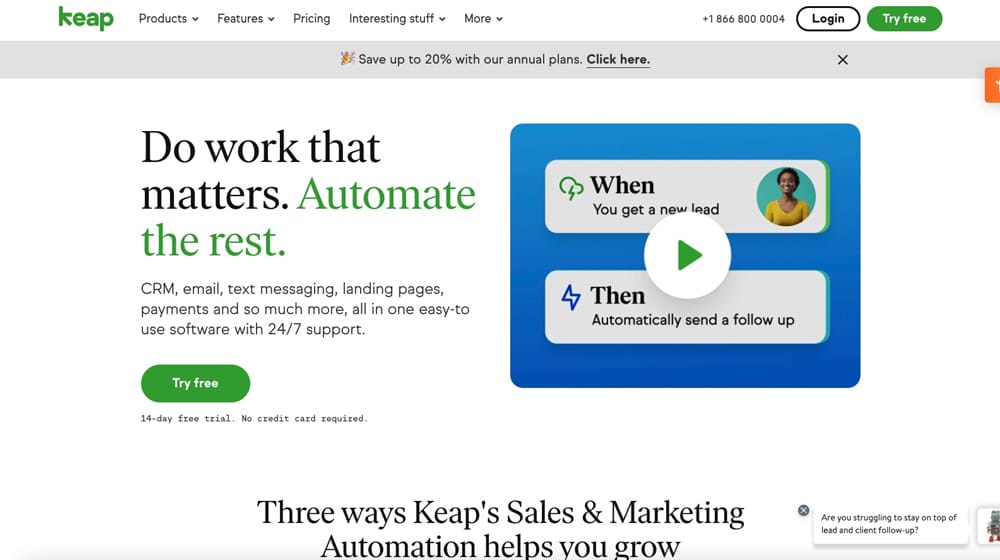 They have some decent automation options, good analytics and reporting, appointment management, message channels, and all the standard tools you need to make your sales team successful.
An "all-in-one" CRM software and email marketing tool, Nutshell bills itself as a stress-free and straightforward platform for marketing. As such, it's not as complex or as robust as some of the other alternatives, but to be honest, many companies don't need a million different ways to automate an email salutation.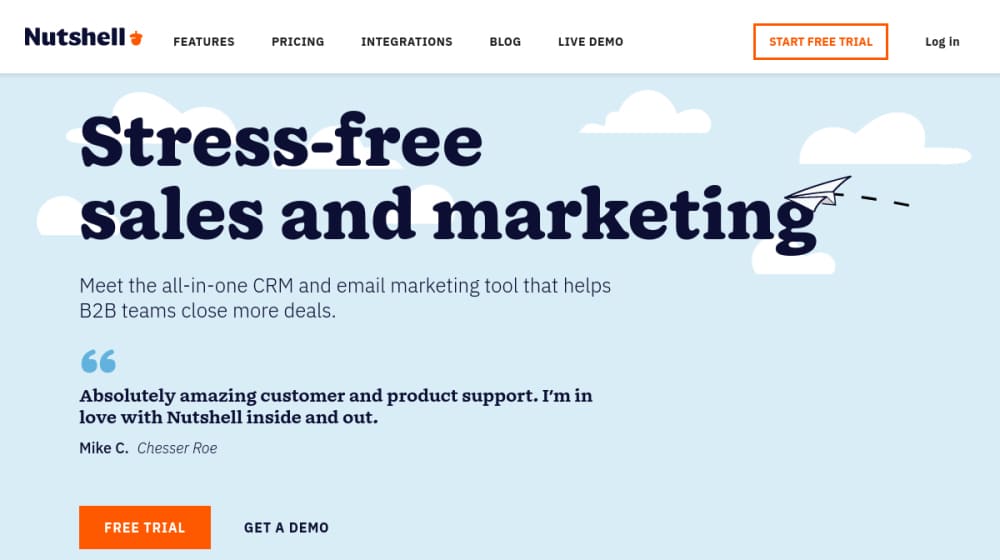 Nutshell offers basic automation, reporting, forms, email management, contact management, pipeline tracking, and some marketing features without the cruft that gets in the way of other platforms.
Runner Ups
Pipedrive gets the honorable mention in this category. Their pricing is good, but their features are a bit limited compared to some of the more established apps, and their layout is a bit rigid for power users who want to customize the information they want to see.
HubSpot Service Hub Alternatives
Customer service and satisfaction are hugely important, and the HubSpot Service Hub is a powerful tool to handle them. However, they are far from the only software out there; here are five customer service platforms that just about any business can benefit from using.
ServiceNow has a mixed reputation among the older and more entrenched customer service platforms. Some people love it. Others find it a little out of date and tricky to use.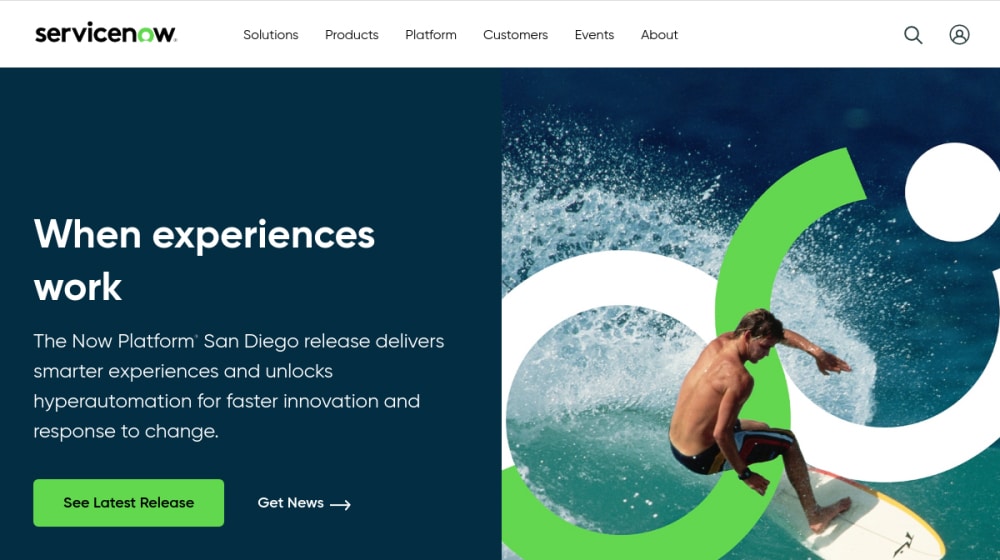 They have many features and many legacy features that can make it challenging to get it set up correctly. Once it's up and running, it's a fantastic service and ticketing system.
One of the rising stars in modern customer service is web-based live chat support. More and more, users want to be able to drop a customer service agent a message on the go and figure out their issues while they're doing other things instead of needing to call or wait for an email.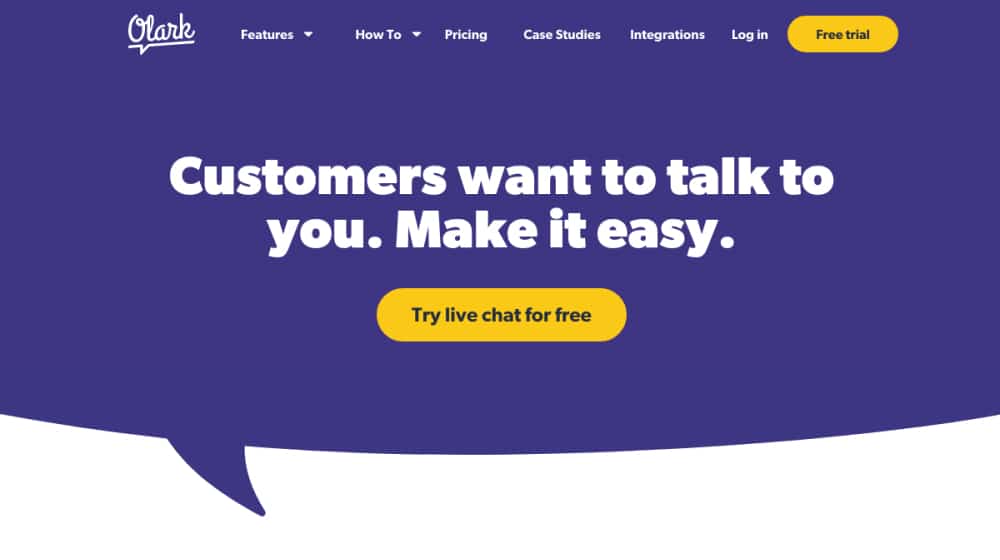 Olark is a live chat support service, and it's one of the best out there. Their mobile app is quite good, too, and you can receive real-time chat notifications and respond to leads on the go.
Is your blog earning you business? If not,
let's fix that.
We create blog content that converts - not just for ourselves, but for our clients, too.
We pick blog topics like hedge funds pick stocks. Then, we create articles that are 10x better to earn the top spot.
Content marketing has two ingredients - content and marketing. We've earned our black belts in both.
If you run an internet-based business and are looking to scale, schedule a call to speak with our founder:
Zoho has various offerings, similar to HubSpot, and Desk is their customer support system.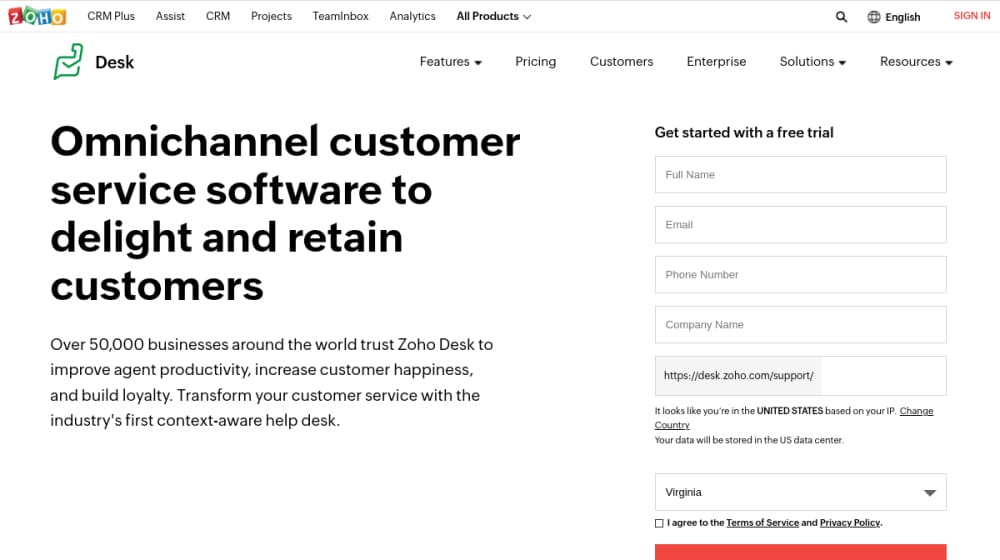 Their central platform manages customer data from a variety of sources, they have workflow automation built-in for your support agents, and they even have an AI you can set up to handle front-line service for minor issues. Zoho Desk and Zoho CRM platforms are both compelling and valuable.
Zendesk is very common in tech and entertainment, and it's one of the most prominent support platforms out there.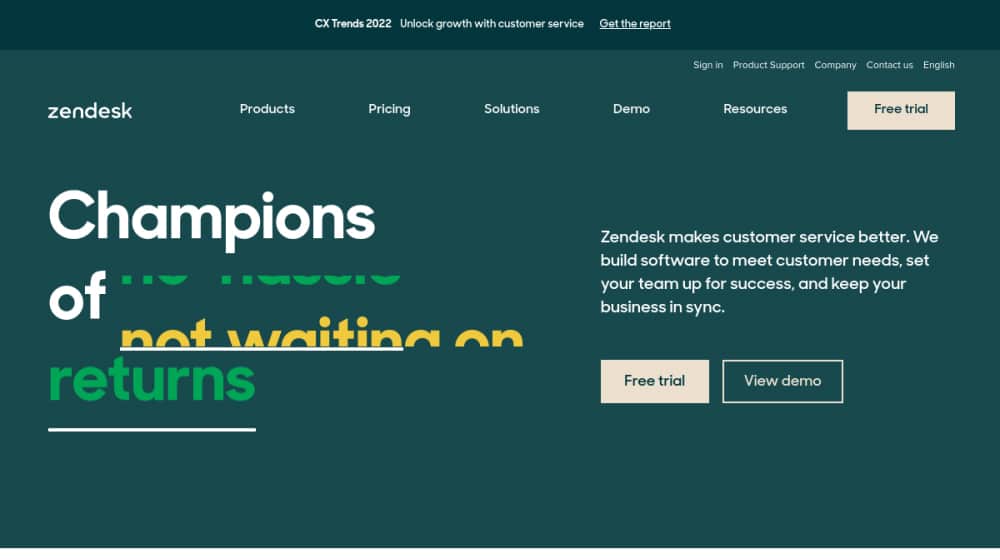 Massive companies use Zendesk to establish front-line customer service with a public knowledge base and handle communications with a ticketing system for issues you can't solve independently. Despite its popularity, their pricing plans are astonishingly low for the complete platform.
Another top-tier live chat system. Everything I said about Olark applies to LiveAgent; they're competitors, and they're both quite good.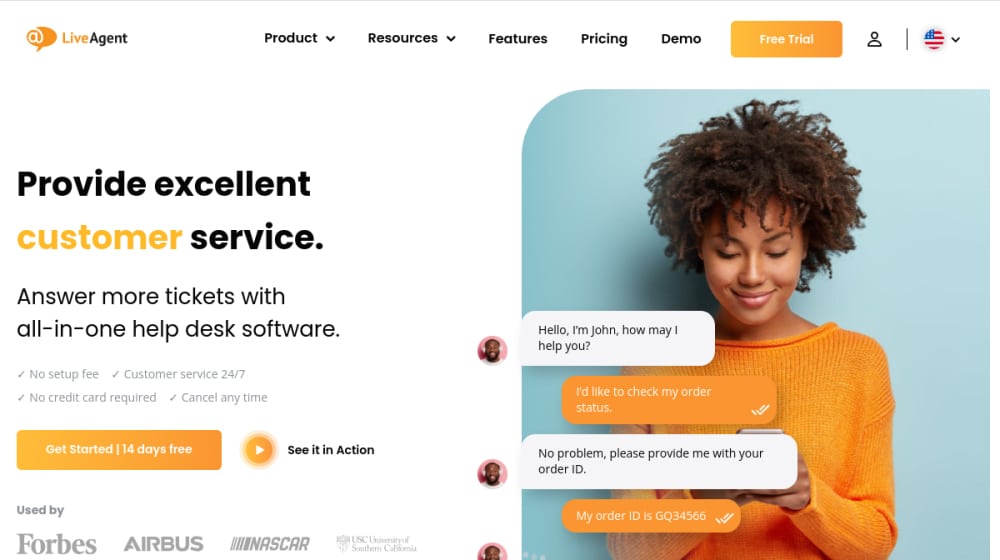 If anything, LiveAgent is a little more robust and less laser-focused on the live chat itself since it does call center and social media support.
Runner Ups
Mailchimp gets the honorable mention here. They have some unique automations like RSS to Email, which I personally use for my blog recap email segments. They are a bit pickier and their email management feels a bit clumsier at times, especially with volume, but their service is reliable and priced competitively.
HubSpot CMS Hub Alternatives
HubSpot's CMS is one of their most well-known offerings, and the ability to build websites, landing pages, and entire sales funnels with a drag-and-drop editor is beneficial. It's also not unique to HubSpot, so here are five alternatives to explore.
If you're building a website and don't need unique, custom features, WordPress is often the best way to go. It's trendy, extremely well-supported, and has thousands of well-maintained plugins to give it additional features.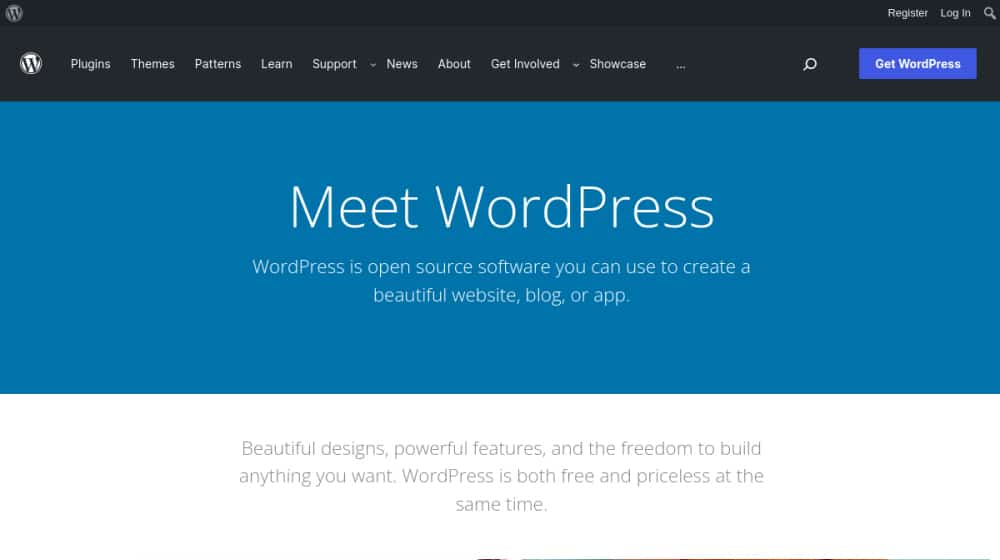 You can also make it look however you'd like with a massive library of themes available for free or cheap. The only downside is, it's a bit complex under the hood. For an inbound marketing website, it's hard to do better than WordPress. We've been using it for over 15 years (it powers this website!) and we're not going to stop any time soon.
Joomla is free and has a lot of support and knowledge on the internet. It never quite got as popular as WordPress, but it has been a competitor in the background for a long time.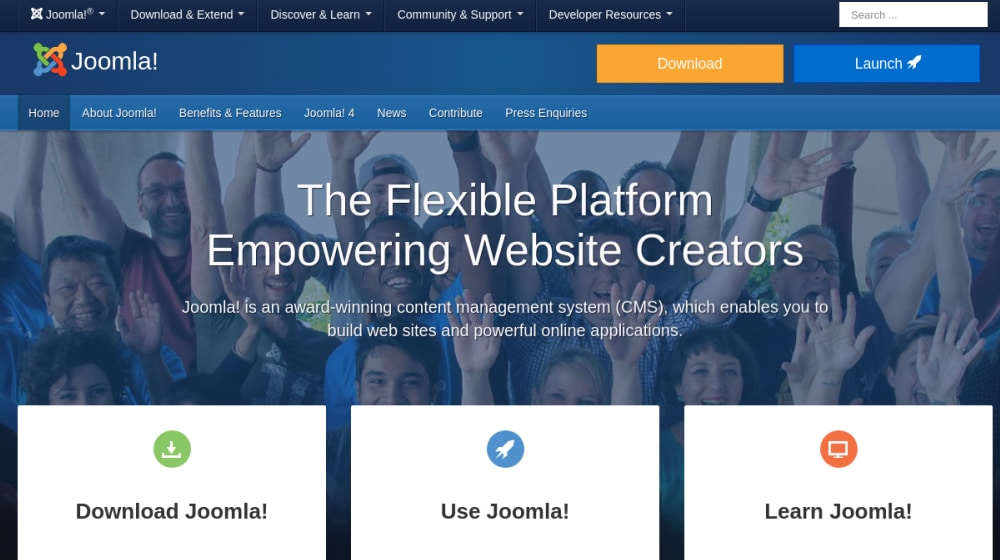 The complexity can be a bit much, so be prepared to learn before setting up a site.
Free and open-source, Drupal is popular and powers some of the largest sites on the web.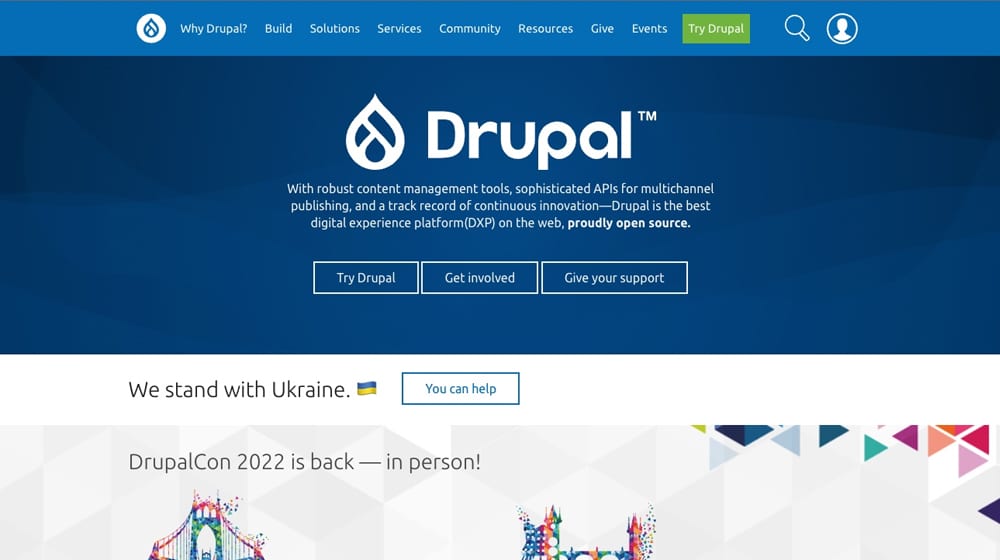 Unfortunately, while you can get a site set up very quickly, customizing it will likely require unique development from someone working with you since there are relatively few customizations out there the way WordPress has themes.
Usually, I wouldn't recommend Wix. They're a free website builder with minimal customization and other options.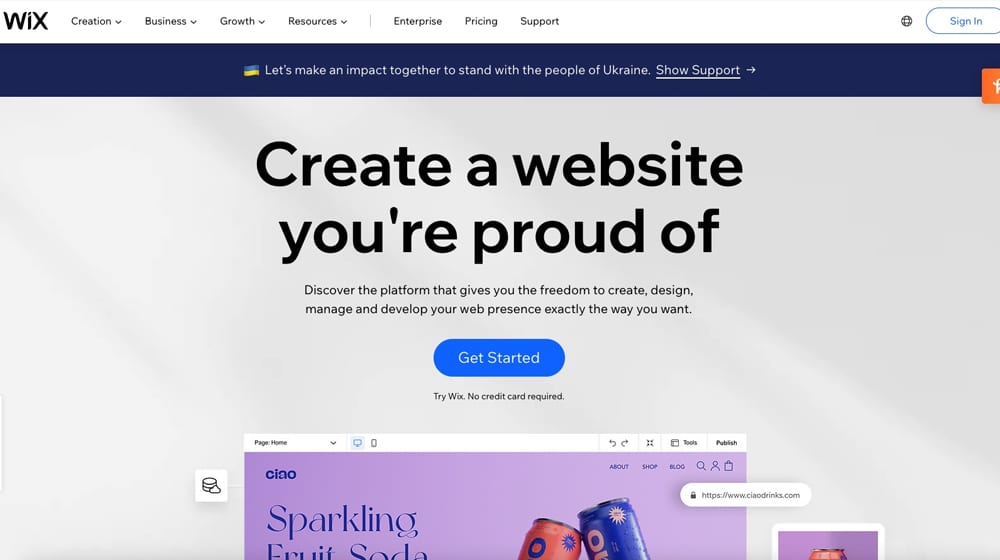 However, if all you need is to throw a few landing pages up and refer traffic somewhere else, a simple Wix site can be all you need.
Shopify is like the eCommerce version of WordPress. It's enormous, widespread, has a ton of themes and extensions, and allows you to get a site set up and running quickly.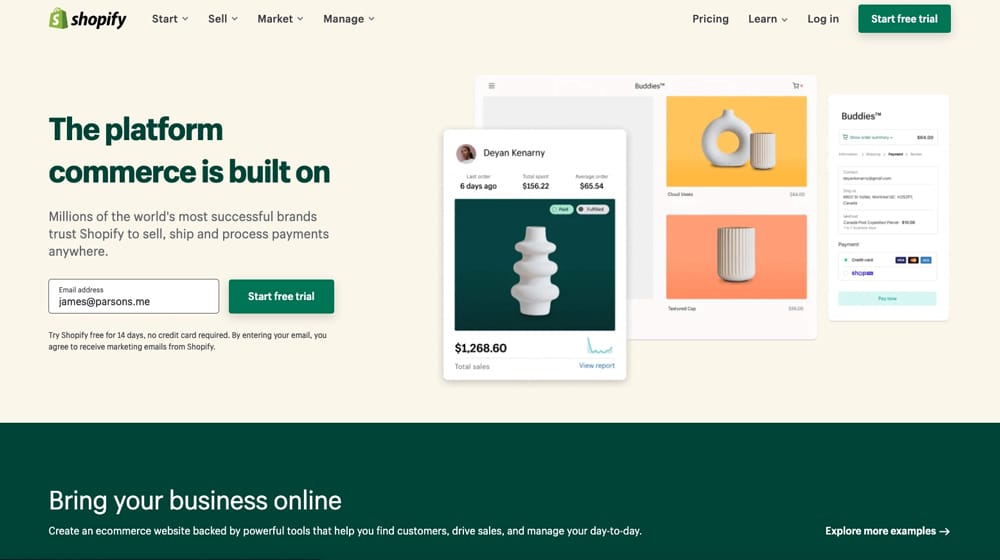 It's just primarily focused on a storefront instead of a blog. If that's what you want, it's a great platform.
HubSpot Operations Hub Alternatives
Automation is the name of the game with HubSpot Operations Hub. They have many valuable features for linking apps and allowing you to program automation rules to sanitize and process data, but you can replicate using one of these platforms below.
Pardot is part of Salesforce and is a highly potent automation engine with many options for pretty much anything you could want.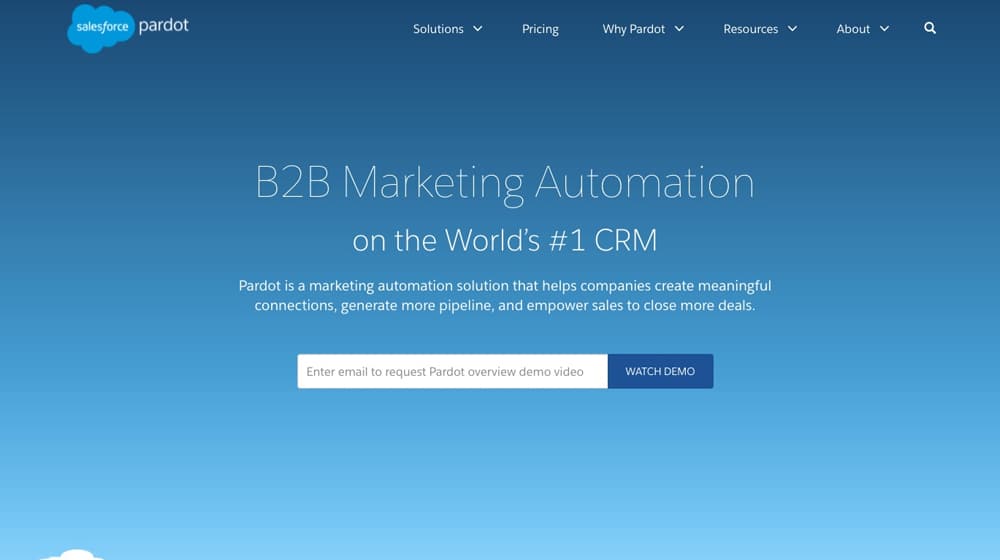 It works best with other Salesforce apps and properties, of course, but you can use it for just about anything with an API or consistent data inputs.
Another of the biggest names in marketing automation, Marketo, is frequently compared to HubSpot because of their similar packages.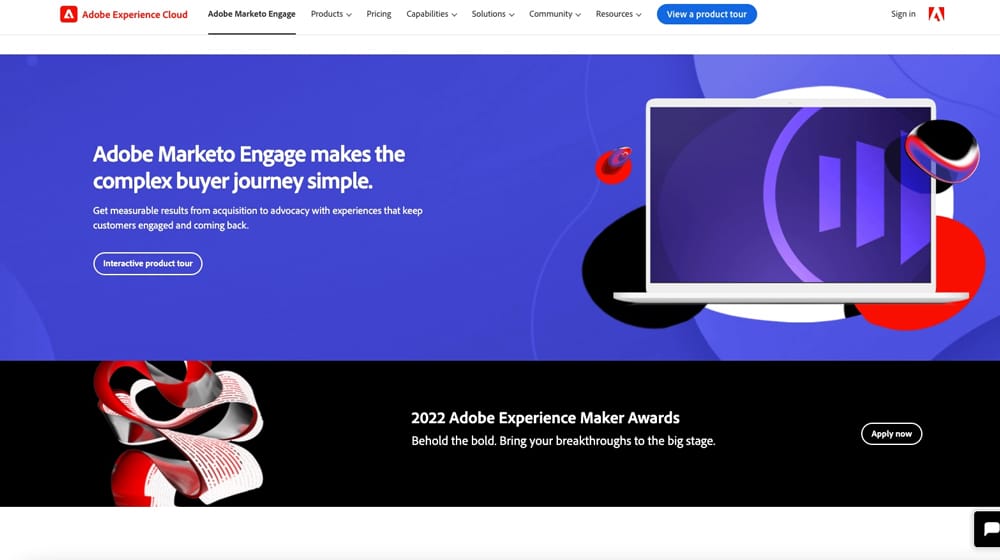 It's an "advanced" platform; it has many features, but some of them are pretty tricky to set up and get the most out of if you don't have someone experienced with the platform holding your hand. Unfortunately, it's also enterprise-grade and thus has an enterprise price tag.
Zapier is one of my favorite marketing automation platforms. It's not meant for enterprise-level, AI-optimized service; instead, it's more of a series of connectors you can configure yourself.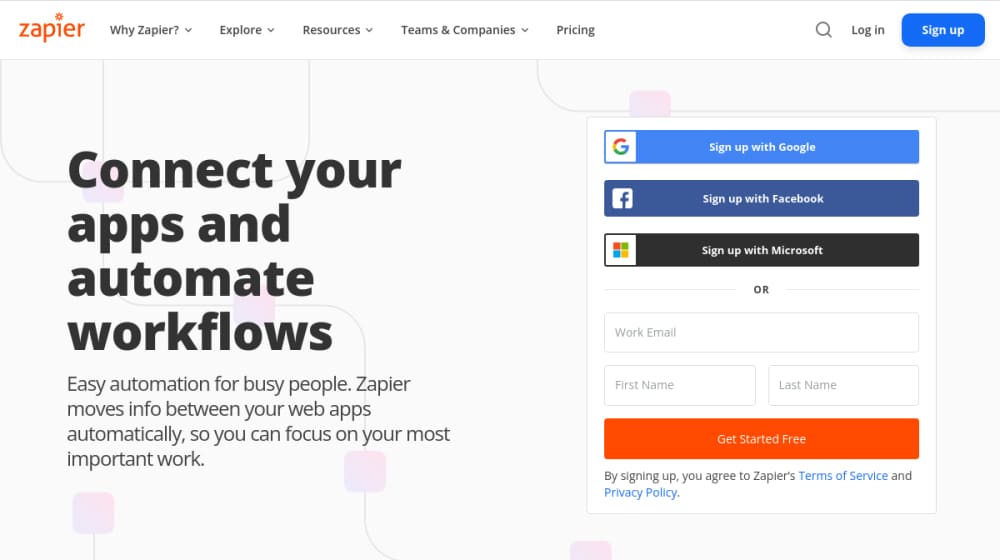 That flexibility means you can do a ton of really innovative things with it, but it requires you to think creatively about accomplishing what needs to be done first.
Automation and messaging in one place; this app is designed to help with sales, marketing campaigns, engagement, and some data automation.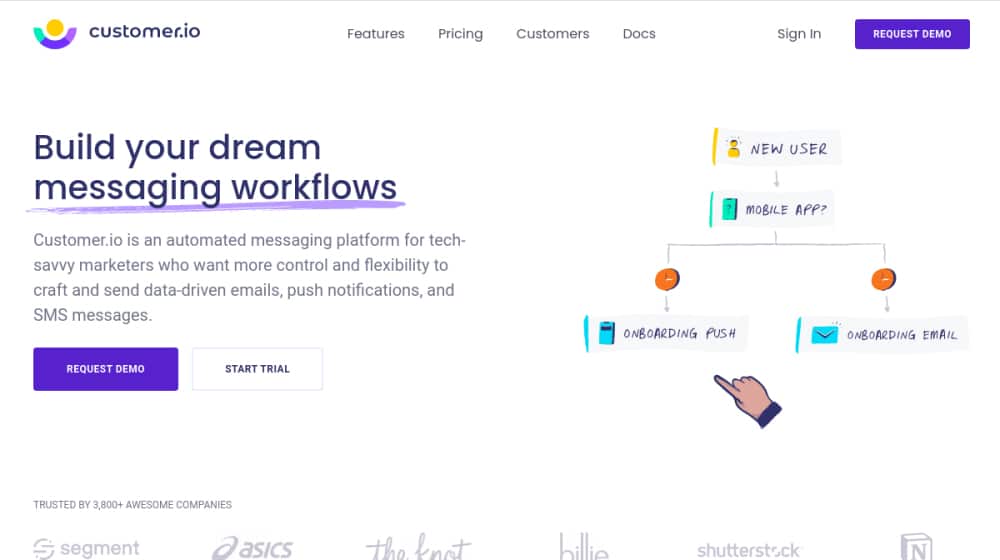 It works perfectly well as a small business replacement for many of the features of several HubSpot hubs.
Another popular choice as a HubSpot alternative, EngageBay, was designed to do a little of everything. Rather than being a replacement for just the automation part of HubSpot, it's more of a replacement for all of it.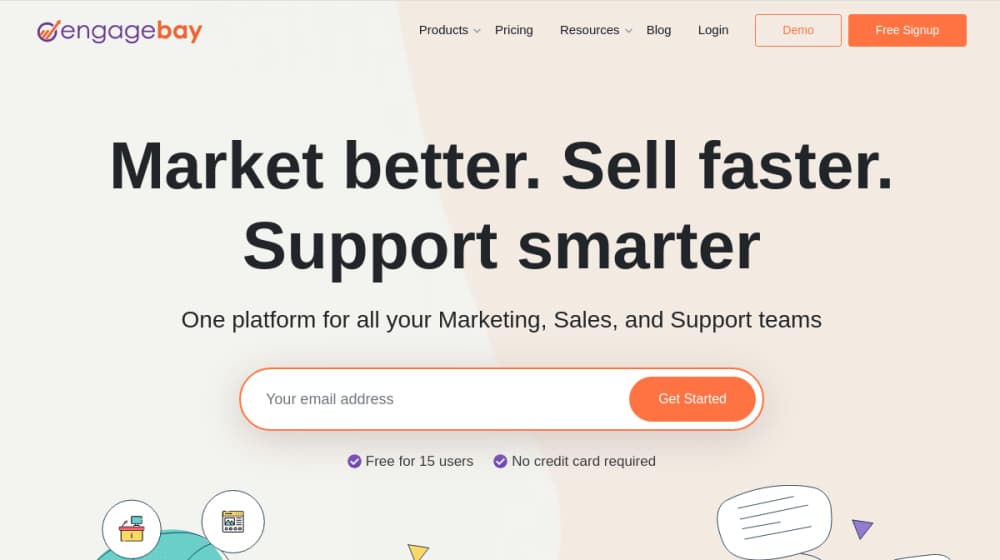 It was also designed from the ground up to be affordable, with a free version that's free forever, not just a trial. Please give it a look!
So, there you have it; 25 different apps can replace some or all of the features HubSpot offers, particularly for those without the budget to pay for HubSpot's onboarding.
Have you tried any of them? What do you think? Let me know in the comments.