Chatbot Comparison: Which is The Best Chatbot for Businesses?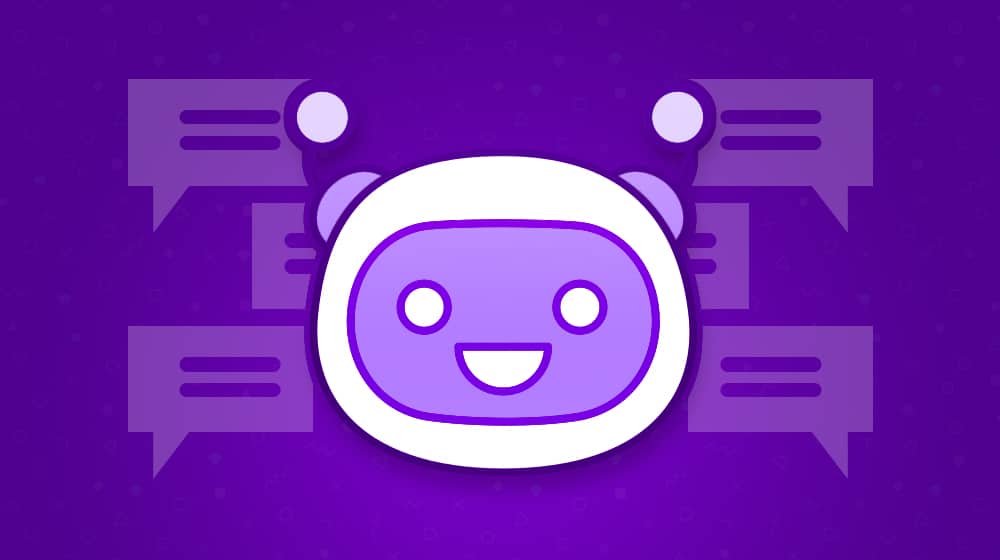 A recent trend in business, both on websites and social media, is the use of chatbots to engage with and respond to potential customers. Whether messaging someone through Facebook Messenger or offering a "live" chat on their website, these chat windows provide a way for users to have their questions answered without having to dig for information.
There are also dozens of different chat options available. So, what's the best one for your business?
I have some ideas, but first, let's talk about some of the things you might want to consider when picking one.
Full Bot, Hybrid, or Live CS?
There are three different systems in chatbots and chat interfaces for websites.
1. The first is a full CS, or customer service, chat system; these are basically digital call centers. You have a live chat button, and when a user clicks it, they're connected with a live agent who can chat with them. In some cases, this agent is someone on your staff. Most of the time, though, they're someone in a "chat center" who works for the chat company and follows guidelines and a script you give them. Of course, sometimes, they connect directly to you, so you can see and respond to chats as long as you're available.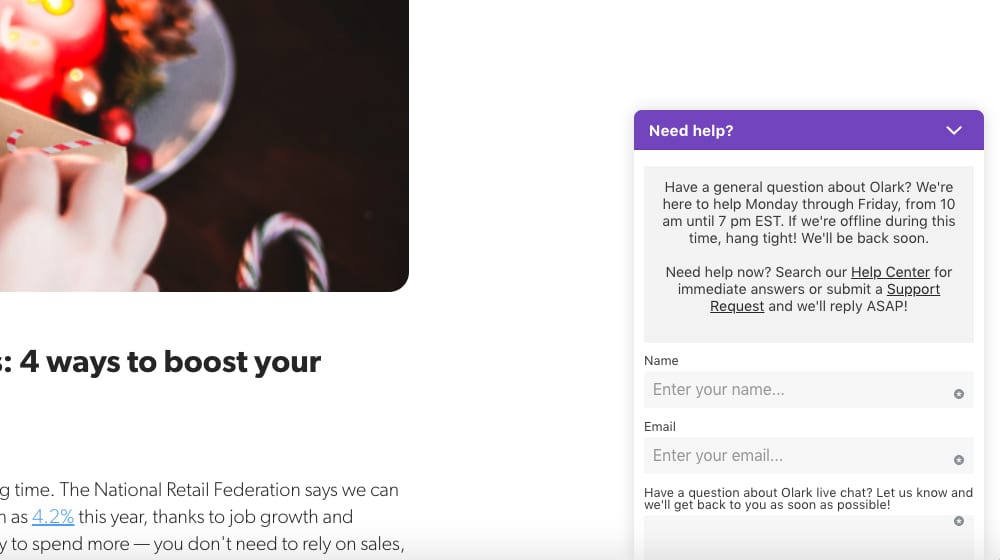 Some websites using these plugins only operate during business hours, while others are available around the clock. They offer one great user experience benefit, which is actual human interaction. A user might have a somewhat complicated question to ask, one that a bot running off keywords is likely to misinterpret, and talking to a real human being is better.
Since complete CS chat systems aren't true chatbots, I'm not going to cover them in detail today. Just know that they're an option.
2. The second option is a complete bot option. These "live chat" plugins are automated chatbot solutions without human interaction on the business's side.
Bots are pretty sophisticated today! Of course, you're not likely to be getting some complete AI responses like what Facebook has been testing. Those are unbounded neural nets that can say whatever they want, whereas you want something that provides directly relevant, accurate answers to your customer service.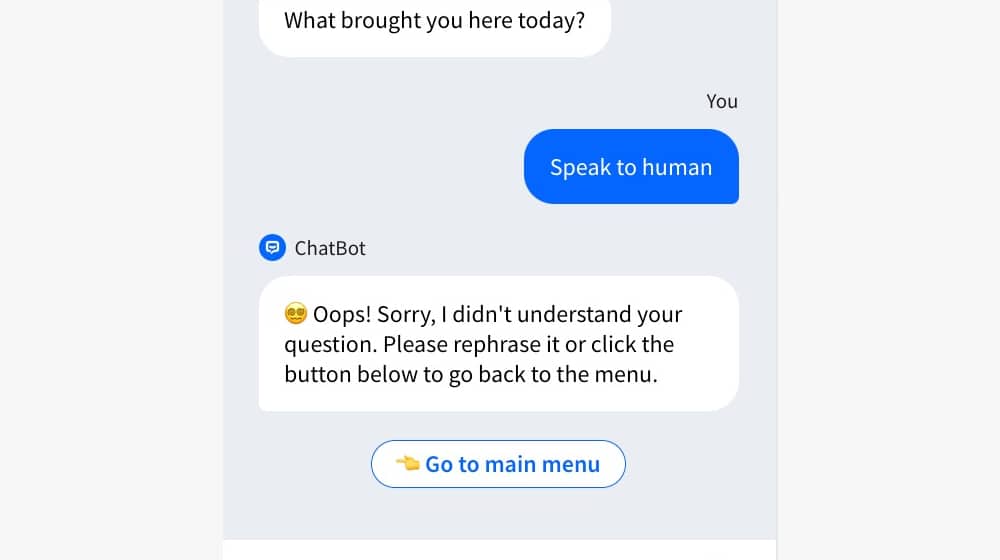 Full-on chatbots are essentially rule-based conversational flowcharts powered by keywords and connected to your knowledge base. You start with a greeting, program in a wide range of possible keywords that a customer might ask about, and provide answers. You may, as necessary, provide links to self-help pages, resource pages, FAQ pages, customer support pages, or product pages, or as a last resort, a contact page to get help from a human.
The downside to these kinds of bots is, as you might expect, the need to manually create all of the possible responses. If a user has a question that the bot doesn't understand, they can't get help from the bot. You can see the log and program in an answer for the next person with that question, but the initial user has to either go to your other support channels or leave unsatisfied.
On the other hand, these chatbots can be available 24/7, grow over time as you add more to them, and prove to be an effective self-service gateway for customer service and sales.
3. The third option is the hybrid, which is a combination of both. It starts as a bot but has a "fallback" if a customer has a question it can't answer. That fallback is a human agent through a chat center or a direct line to your support team's computers. It's the equivalent of a phone tree, sorting customer inquiries and providing essential services and self-help before forwarding a call to a rep. Amazon is an excellent example of a company that is using a hybrid live chat model.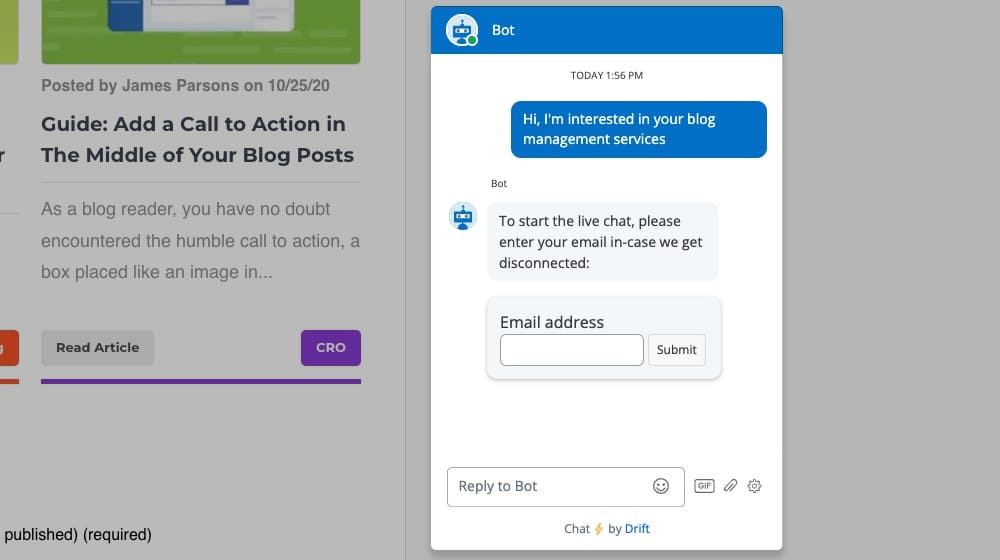 Most of the best chatbot options will be hybrid because of the added flexibility and more guaranteed service. That said, there may be perfectly viable chat platforms on both ends for your business, depending on your needs.
Other Chatbot Considerations
Before you pick a chatbot and run with it, you might want to consider the various factors that might be relevant to your choice. Above and beyond the kind of bot, you might also want to think about:
The Messaging Platform. Some chatbots work solely on a website with a web-based messaging system. Some of them integrate into existing systems like Facebook Messenger or WhatsApp. Some of them use less-common messaging systems like Kik or Slack. Others connect to your phone system and send SMS messages when a customer uses them. It would help to log into the backend and see how the messaging channels work, which is why most of these solutions offer free trials.
The Requirements. Some chatbots will work on any website. Others require you to be using a specific CMS like WordPress, or eCommerce platforms like BigCommerce, Shopify, or Magento. Still, others might operate through an existing system, like Microsoft, WhatsApp, or Facebook, meaning you need to be active and in good standing to use those accounts.
Pricing and Limits. Some chatbot software has free plans you can use, and paid plans that scale up depending on various factors. They might charge based on the number of messages sent per month, the number of responses they need in their flowchart, or just a general scaling-up of key features, as you get with business services.
Independence. Some of the high-end modern chatbots include some limited machine learning or AI chatbots and can parse a lot more language than a standard flowchart-based bot. They tend to be limited in availability or a lot more expensive.
Analytics. Some chatbots have built-in analytics in their dashboards and API access to send data to third-party apps like Salesforce. Some refer data to Google Analytics for you, and some don't have anything and rely on you using a third-party system like Zapier or heavy use of UTM parameters to track information.
Figuring out the right balance of all of these factors will be a very individual decision, which means there's no one "best" chatbot for everyone. So, here are ten of the best options to look into.
Nine Great Chat Bot Options for Businesses
If you're in the market for a business chatbot, here are some options to explore. I've listed nine choices and tried to pick various use cases and styles, from simple flowcharts to advanced artificial intelligence and from a small business focus to omnichannel enterprise-grade solutions, to cover all the bases. Let's dig in!
Tidio has both a real-time chat and a chatbot system available. The chatbot works on a system of triggers and responses, which you can program in a visual flowchart system. Triggers include website visitors landing on specific pages, returning visitors, and whether or not a visitor is already on your mailing list. You can have the bot send targeted messages, create buttons for dialogue options, and send media.
They also have a free chatbot plan that works for up to 100 users chatting per month, so startups can test it for quite a while before needing to upgrade.
Tidio Free

Tidio Communicator

Tidio Chatbots

2: ActiveChat
ActiveChat claims to have analyzed all the other significant chatbots on the market so they could create and optimize their own. They've developed a drag-and-drop no-code (no coding skills required) chatbot builder, which can work across multiple channels, including Messenger, Telegram, SMS, and even follow-up emails.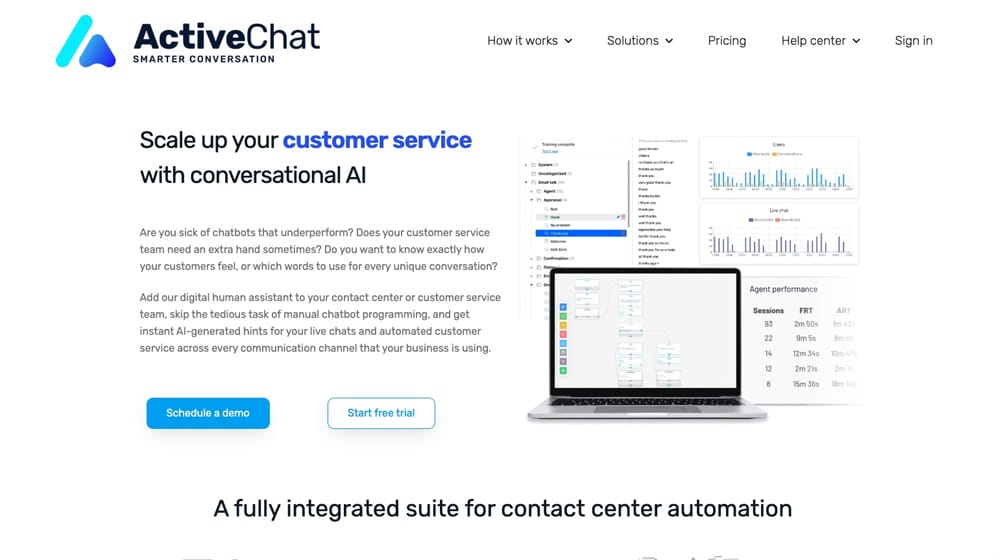 They also have natural language processing to make it easier to pull relevant information from a conversation and provide helpful responses. They have a free trial, and their pricing is relatively low based on usage. They claim the "average conversation" will cost a tenth of a penny, so it seems cheap.
ActiveChat's pricing is not disclosed on their site, aside from a rough estimate on the price of an "average conversation".
ChatBot is an app that is simple on the surface and incredibly complex under the hood. It works out of the box, and it learns as it's used, so it can improve responses and develop more nuanced ways of engaging with your audience. It is also an offering from LiveChat, Inc, which is a live chat software platform that has been around for decades.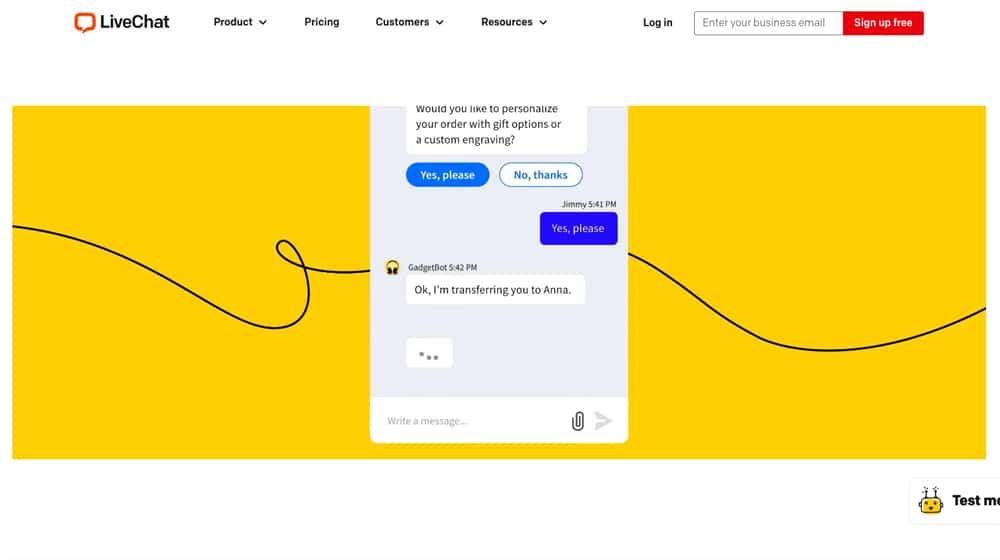 Is your blog earning you business? If not,
let's fix that.
We create blog content that converts - not just for ourselves, but for our clients, too.
We pick blog topics like hedge funds pick stocks. Then, we create articles that are 10x better to earn the top spot.
Content marketing has two ingredients - content and marketing. We've earned our black belts in both.
If you run an internet-based business and are looking to scale, schedule a call to speak with our founder:
That means it's a great example of a hybrid chat bot, with graceful routing to your live agents when necessary. It's also customizable, so you can design the look and feel of the widget to match your site. It is, however, generally designed for enterprise, so you're looking at around $50/month/agent for the tier that gets you bot access.
LiveChat Starter

LiveChat Team

LiveChat Business

AIVO is a conversational marketing company that takes the chatbot AI perspective and, rather than operating as a business chatbot with the bare minimum, they push the boundary of how an AI can create a genuine conversational experience. They are a "conversational AI platform" that leverages a high degree of nuance in conversations and various customer interactions.
On the other hand, because it's so sophisticated, it only works on a few channels; Genesys, Zendesk, WhatsApp, and Instagram/Facebook Messenger, as well as web chat and phone calls (with a voice system.)
They have a 30-day free trial, after which pricing starts at $99 per month.
Aivo Free

Aivo Starter

Aivo Advanced

Chatfuel is pretty much the most "standard" sort of business chatbot you can get. It doesn't invest heavily in AI, stand out on several platforms, or anything like that - it's just a good, solid, reliable chatbot.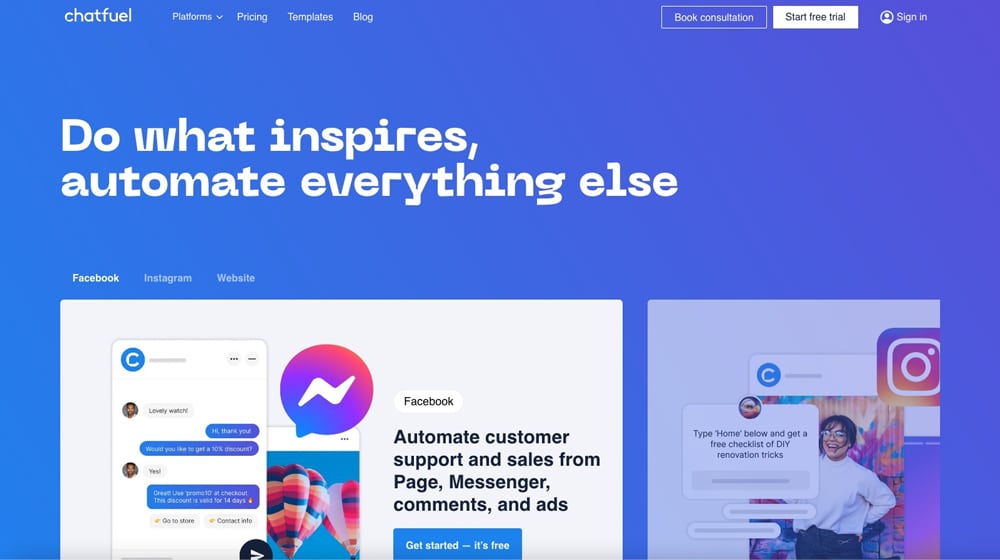 They do web chat, Messenger, and Instagram, and they have a free plan for the first 50 conversations you automate. The pricing is simple at $15 per month to start. They have plenty of template conversations to start for various industries.
Overall, it's a solid option; you can't go wrong with a reliable choice.
Chatfuel Trial

Chatfuel Business

Chatfuel Enterprise

ManyChat primarily focuses on Messenger and thus works on WhatsApp, Instagram, and SMS. They claim to be the #1 most-used chat marketing platform, though they haven't published any studies on this to verify their claim.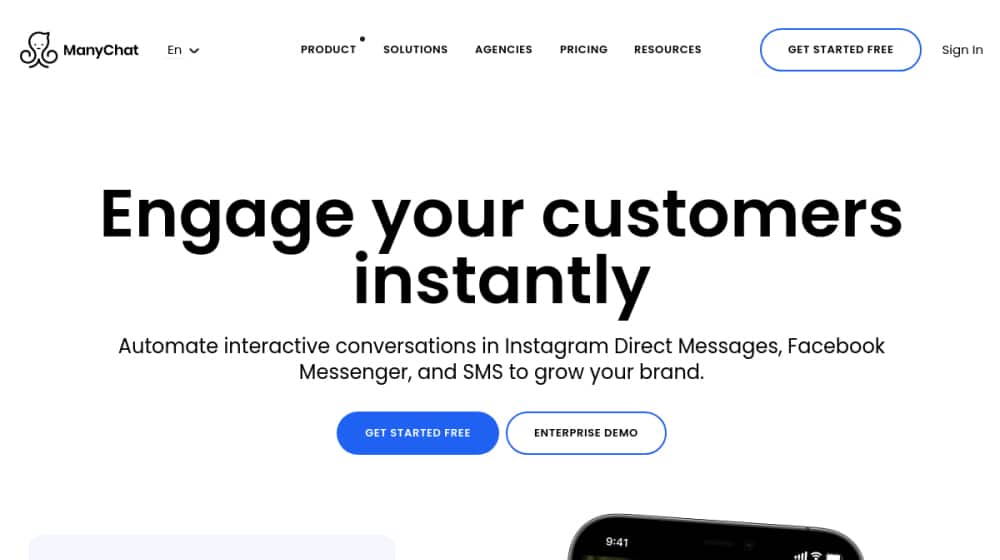 Their web plugin is undoubtedly familiar, and once you see it, I'm sure you'll recognize it everywhere. As a chatbot, they're another visual editing platform with flowchart-based conversations, so they're easy to set up but don't have any AI to learn and grow over time.
They also have a free plan and paid plans starting at $15 per month.
ManyChat Free

ManyChat Pro

ManyChat Custom

Imperson is a company developing "turnkey chatbots" for enterprise-grade businesses. They heavily use AI and neural learning networks, natural language processing, and all of those other buzzwords in the AI space. By the few reviews about them out there, they're pretty good at it, but they're also heavily focused on enterprise-level service, so their pricing is presumably relatively high.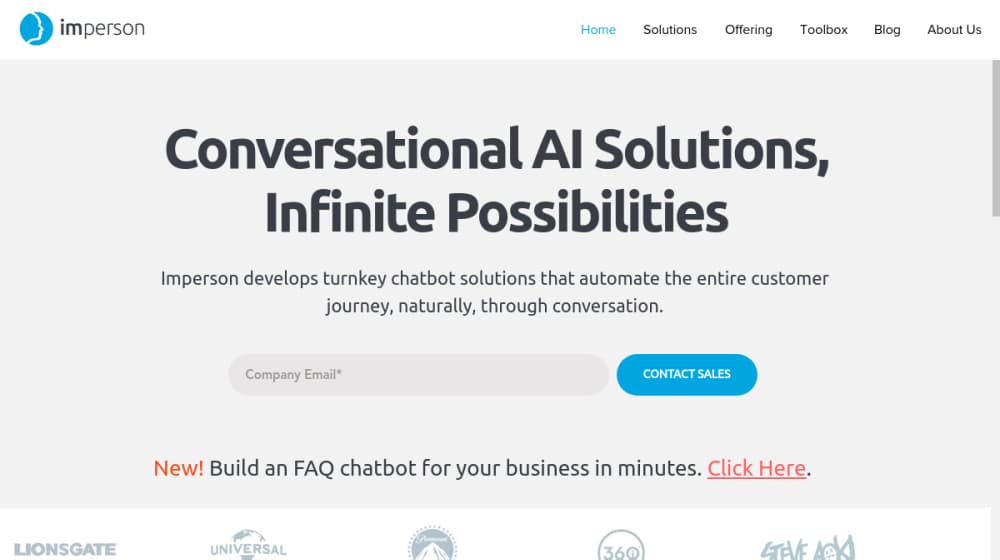 I say "presumably" because they target big businesses, and their private pricing requires a custom quote. If you're in that market, though, check for yourself.
Feel free to let me know what they quote you in the comments below if you're willing to share with us!
Drift is a hybrid chat bot with fallback live chat. Their conversational chatbot is pretty good, and it's relatively easy to get it installed and running. It does an excellent job of using chat history to engage repeat visitors.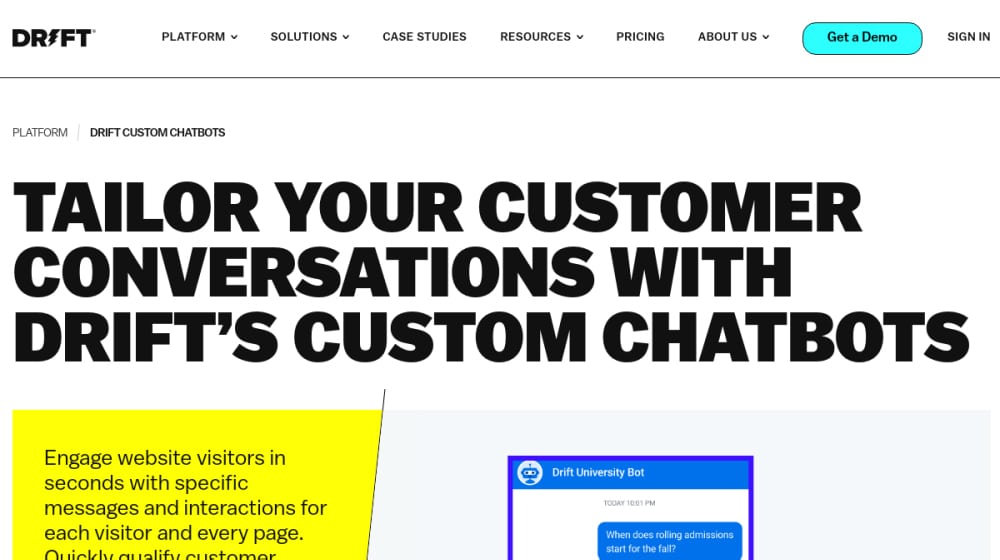 They also have a convenient browser plugin that lets you see and respond to chats, taking over for the bot on the fly, if necessary.
I use Drift on my site (the little blue chat bubble in the bottom right-hand corner). I use Drift for the browser extension and the iOS mobile app, but I'm not using any chatbot functionality on my chat widget integration aside from automatic introductions.
Drift Free

Drift Premium

Drift Enterprise

HubSpot is one of those companies that has a finger in pretty much every pie when it comes to marketing. So, it should come as no surprise that they offer a chatbot for people who use their CMS. It's another simple flowchart conversation system, but it links to a bunch of other HubSpot systems and email management apps. It's also part of their Sales Hub, so you can't get it individually.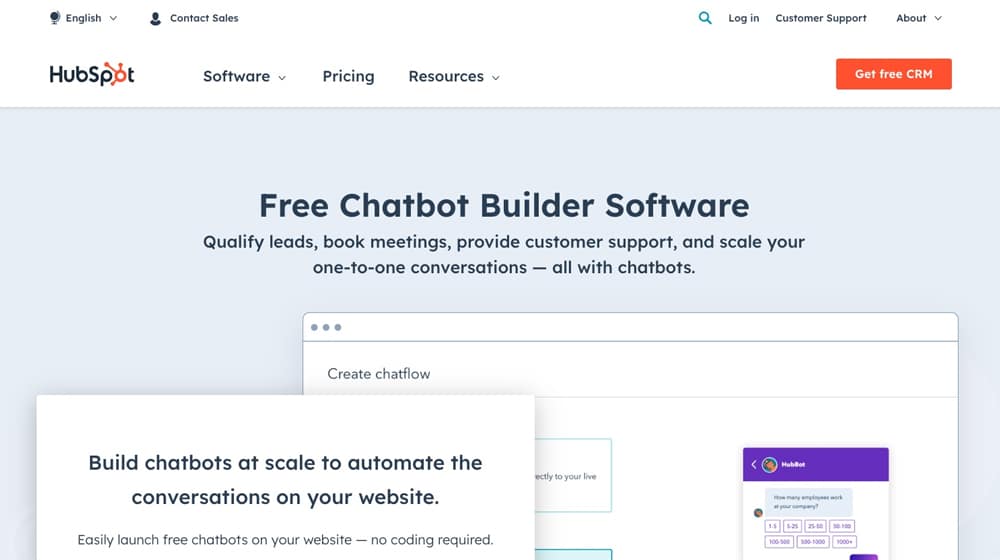 The HubSpot Chatbot is baked into HubSpot Marketing, which is affordable for small businesses and gets pretty expensive once you hit your business contacts limits.
HubSpot Starter

HubSpot Professional

HubSpot Enterprise

So, there you have it; a list of nine of the best chatbot platforms to explore.
Now, there are many more than just these nine out there on the market. If you've used one that I didn't list, and you like it, feel free to tell me about it in the comments. I've only used a handful of the chatbots on this list, and I'm not in the target market for several of them, so it's valuable to get the perspective of others. Tell me about your customer experiences with chatbots!