5 Job Description Templates for Hiring a Blog Manager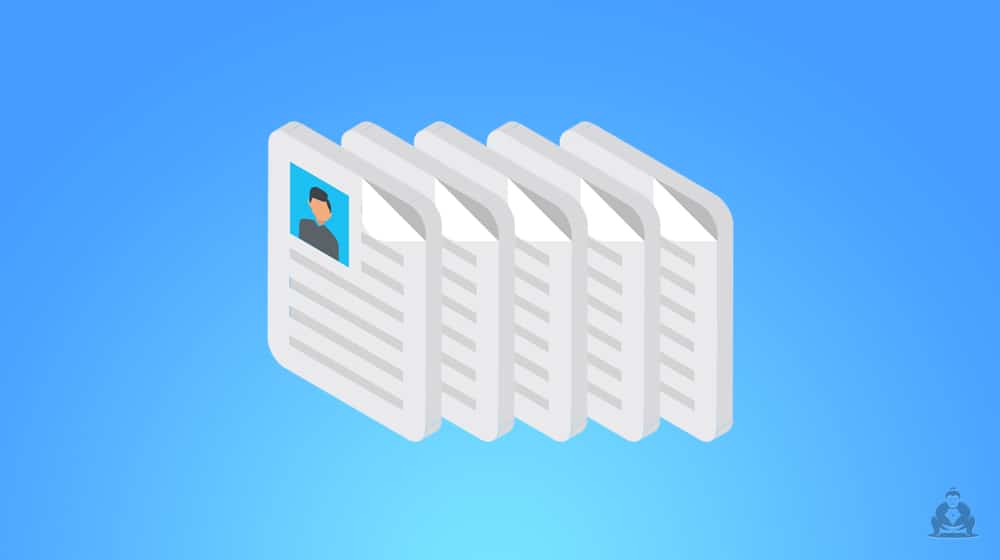 Managing a blog is a complex task, and it takes quite a bit of time when you're doing it all yourself.
It's no wonder that busy business owners want to offload some of the responsibility. You have sales calls to make, customers to support, products to develop, and apps to manage. Your time is valuable, and something like a blog eats up so much time that could be better spent elsewhere.
Of course, you can't just drop or stop managing your blog. Blogs are too important to modern-day business. They attract new users, keep older users in the fold, position you as a thought leader, and lead to new conversions. They're the central hub of much of your marketing efforts.
The solution, when it comes to a breaking point, is to hire a blog manager. Instead of spending your time on it, you spend your money on it, relying on using your time to make more money than you're spending. Most of the time, it works out fine, as long as you do one thing right: hiring a good blog manager.
How can you go about hiring a good blog manager? Let's go through the process.
Determine What Role to Fill
The first thing you want to do is determine what particular role you want to fill. There are a couple of steps to this process.
Some of you out there prefer to have as much control as possible over your blogs, and just want to minimize the tedium of actually producing content. In these cases, I highly recommend simply hiring a writer or a few writers.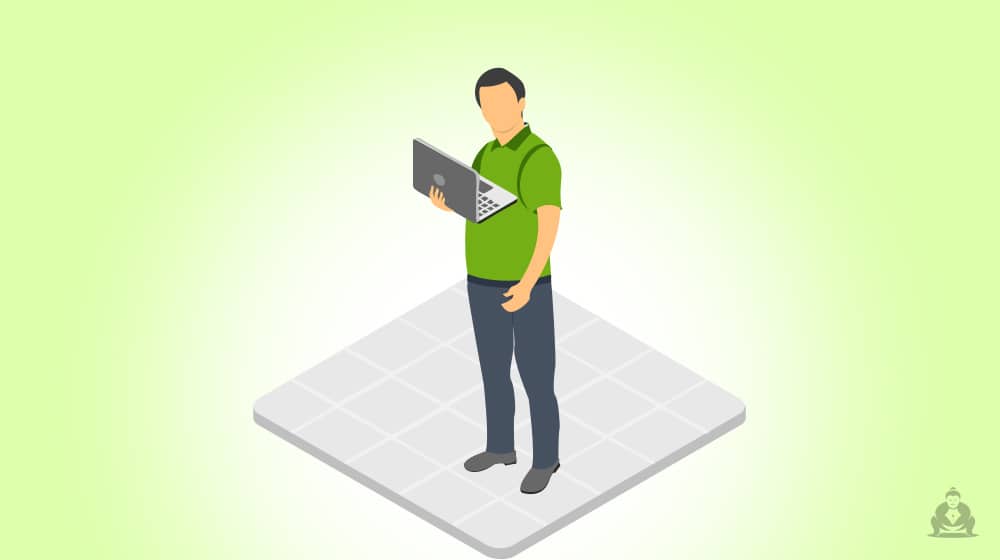 Writers can produce content for you, but leave you with control over the rest of your blog. You can determine the topics, keywords, and specifications of the articles you want your writers to write, but you leave the actual content to them. You then control everything from the meta data to the links to the schedule you use to post them.
There are a bunch of different considerations for hiring writers, so check out that link right up above for my guide to hiring a good content writer.
Of course, all the meta data, the keyword research and topic ideation, the schedule management, all of that takes up time as well. Maybe you don't like it, or you don't think you're very good at it, or you just don't care to keep doing it. In those cases, you want to hire an actual blog manager rather than just a writer.
Blog managers should, ideally, have plenty of skills beyond just producing writing. They know how to perform keyword research. They have knowledge of your industry or the ability to learn it quickly. They know how to optimize meta data for Google and other search engines. They know the important basics of link usage.
With blog managers, you basically just hand the keys to your blog over to them, with some level of overview and guidance to make sure they're not straying too far off track or performing at a sub-par level.
Blog managers can then use part of your budget to pay for writing from their own networks, or you can pay for writing from employees or freelancers you trust, or some combination of the two. There are more considerations, though, so let's keep going.
Determine the Size of Your Team
Your second consideration is simple: should you hire one person, or should you hire a team? If you want to hire a team, how large should that team be?
A lot of this depends on different factors. How large is your budget to pay your team? If you don't have a very large budget, you're probably only going to hire one or two people. If you try to hire more, you'll be paying each of them less, and that means the quality of your potential hires is lower.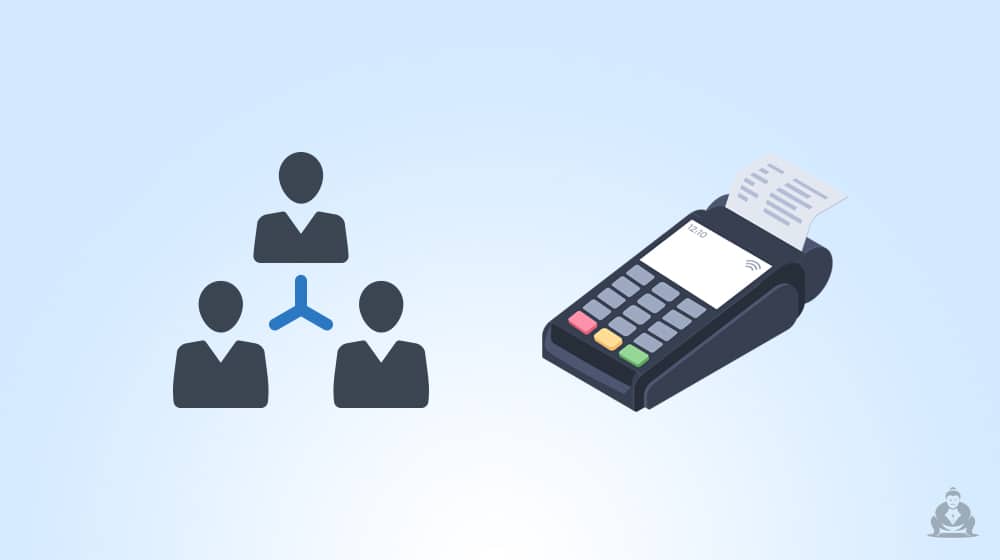 Remember that paying for high quality content is often expensive. Freelance writers range from 3 cents to $1 per word. To put that into context, this post you're reading right now could range from $350 at the low end to $2,500 at the high end. That's just for the content, too, it doesn't even consider the associated meta data, research, time investment, and other factors.
Add to that the need to publish at least 2-3 times per week, and you can see how a blog budget balloons up pretty high.
If you want to hire a blog manager, your budget needs to consider everything they're doing. The blog manager alone might be handling everything themselves, which can be very tricky, especially if you're trying to find someone who knows your niche very well. You're typically looking for someone who does blog management as a freelancer, or who has in the past, and who you can pick up to manage your blog for you.
If you want to hire writers as well, I recommend hiring your blog manager first and getting to know them. Once they're settled in, you can hire writers and be confident that your blog manager can handle taking their content and turning it into valuable blog posts. Obviously, you want to have some level of overview, but once you've verified that they're working out, you don't need to hold their hands.
Some blog managers are fine handling the content production themselves. If you find one of them, be sure to pay them well, because you don't want them to jump ship later and have to go through the full hiring process again.
Decide If You Want to Contract an Agency
There are a lot of blog managers out there, but many of them prefer to work on a freelance basis. That's fine, but many of you business owners would prefer to hire an employee rather than a freelancer, particularly if you're in California where new laws may restrict how much work you can give to freelancers. You basically have to take them on as an employee.
The problem is, plenty of freelancers don't want to be employees. They prefer their flexible freelance lifestyle, and the additional restrictions imparted on them by an employee contract might do more harm than good. Sure, benefits are nice – if you offer benefits – but if you have any sort of non-compete or exclusivity clause, you turn off a lot of prospective hires.
The typical solution is to hire a content marketing agency to do the work for you. These agencies are blog managers for multiple blogs, often dozens or even hundreds at a time. They have agents who do management for your blog, but they have other people doing the topic research, dedicated writers for different industries, and so forth. Basically, you're contracting a company that offers blog management as their product.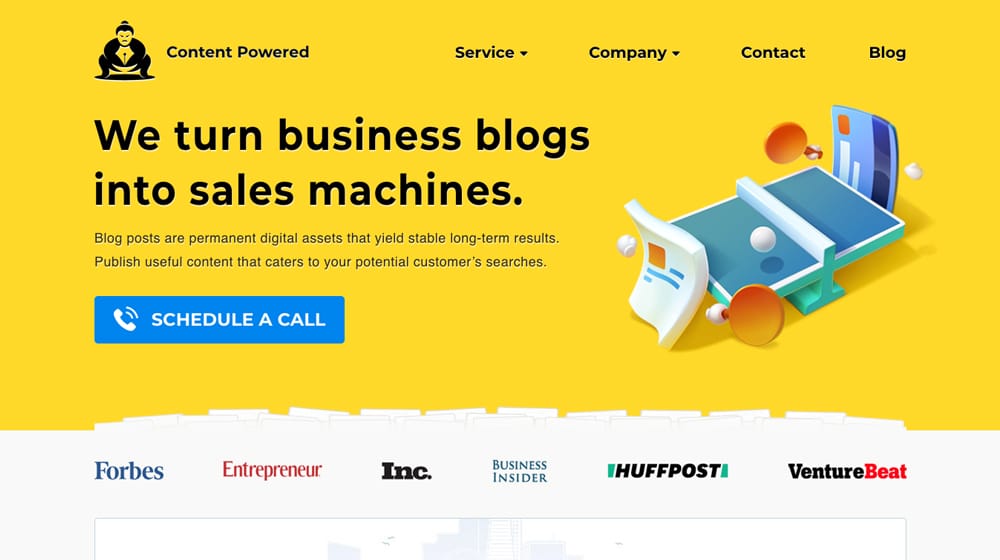 I'm mostly going to ignore this option moving forward. Why? Because this post is about job descriptions, and you're not going to be posting a job description and hiring an agency. You go to them when you're hiring an agency, rather than them coming to you.
Know Where to Look
If you're going to hire a blog manager, you need to look for them in the right places. This is especially true if you don't care about their location and are willing to hire someone who works remotely. Since blog management is entirely online, there's no reason not to hire a remote worker, not really.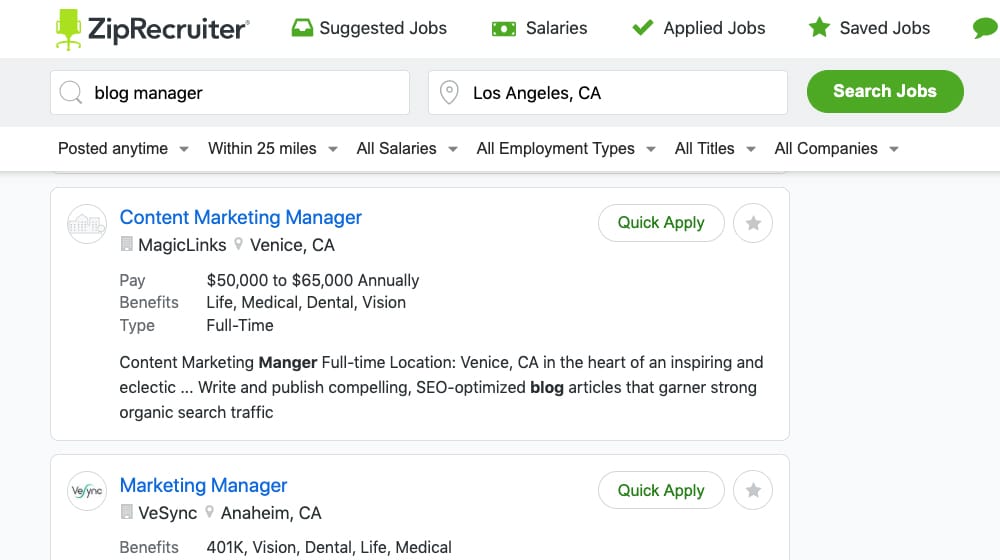 Where can you consider posting your job description to look for a blog manager? Here are some typical options.
Craigslist. Craigslist is tricky to use for hiring someone remote. The site is meant for local classifieds, so it's divided up into regional pages. Since you don't care about location, you want to post your job listing wherever it might get the most attention. That means posting the same listing on a variety of different regional pages, typically in the larger metropolitan areas. For example, you might post your listing on the San Diego page even though you're in Kansas, simply because a lot of people check that region because it gets a high volume of posts.
Job portal sites. Your usual sites like Monster, Indeed, CareerBuilder, and GlassDoor all have job portal sections. You know people are coming to these sites to look for jobs, so you should have no trouble getting applicants. The trouble comes in weeding out the unqualified people, given that these sites typically cater to fresh-out-of-school and other entry level job seekers, not the highly skilled professionals you probably want.
Your own website. You have a lot of control over your job posting, your application process, and everything else when you post your job listing on your website. As an added bonus, you can add banners and large calls to action on your site so that any of your readers – who are already familiar with your brand and your industry – can apply if they're interested.
Social networks. Facebook has a job board where you can often find a decent selection of prospective workers. More importantly, the best social network for job hunting and job fulfillment is LinkedIn.
You'll have a different audience on each of these resources, so it's generally a good idea to post your listing on every one of them and monitor all of your applications from one central location.
Is your blog earning you business? If not,
let's fix that.
We create blog content that converts - not just for ourselves, but for our clients, too.
We pick blog topics like hedge funds pick stocks. Then, we create articles that are 10x better to earn the top spot.
Content marketing has two ingredients - content and marketing. We've earned our black belts in both.
If you run an internet-based business and are looking to scale, schedule a call to speak with our founder:
Job Listing Templates
Yes, I know. You didn't come here to have me convince you that you need to hire a blog manager, you already want to. You came here so you can get an idea of how to write a job listing. I just went through all of the above information so you have some idea of what your listing should contain.
What I'm going to do here is not strictly provide you with complete templates, but rather with modules you can use to put together a complete template. Every job description looks more or less the same within a certain format, it's just down to how you want to piece them together.
One thing I'm not going to include below is the technical information for your job description. Your job title, your company name, your location, your website; that's all static information that won't change and doesn't really have room for flexibility.
Part 1: The Company Introduction
The first thing every job description needs is an introduction for your company. This introduction should explain a bit about your company history, your niche, and your goals. On job sites, this will show up as "About us", "About the company", "Company bio", or something of that nature.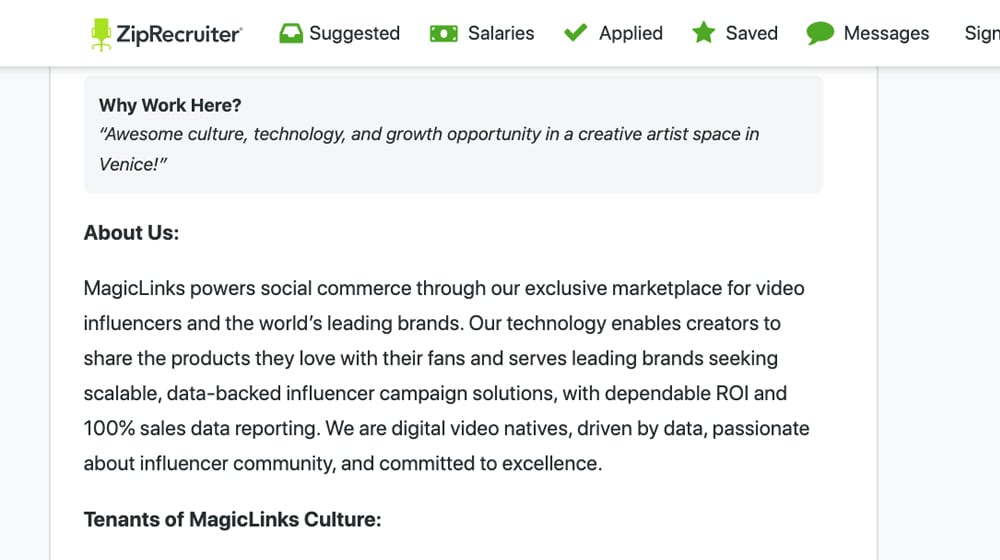 Here are a few examples:
[Company Name] is one of [Location]'s fastest growing blogs on [Subject]. We cover all things [Subject], from laws and legislation to growth techniques to interviews with industry leaders.
[Company Name], one of the top leaders in [Industry], is expanding! We're a fast-and-flexible team looking to build up our skill base and community.
Are you looking to become one of the most prominent figures in [Industry]? You're in luck! [Company Name] is actively recruiting experienced blog managers to manage our blog, with a readership of [Readership Statistics].
[Company Name] is expanding! As a community-driven curator of all things [Industry], we're on the lookout for an experienced blog manager to kick our content marketing to the next level! If you agree with our core values of integrity, informative assistance, and thoughtfulness, read on.
This is not your parents' blogging gig. [Company Name] is a fun, youthful startup in the [Industry] niche, looking for people to join our team. If you know your way around [CMS] and [Industry], we want you!
It's a little Mad-Libs, but you can customize any of these to suit your company, or use them to spin off a version of your own.
Part 2: The Job Description
Some job listings wrap the job description up with the company description. I've separated them out to make it more modular, but if you want to combine sections 1 and 2 together, feel free.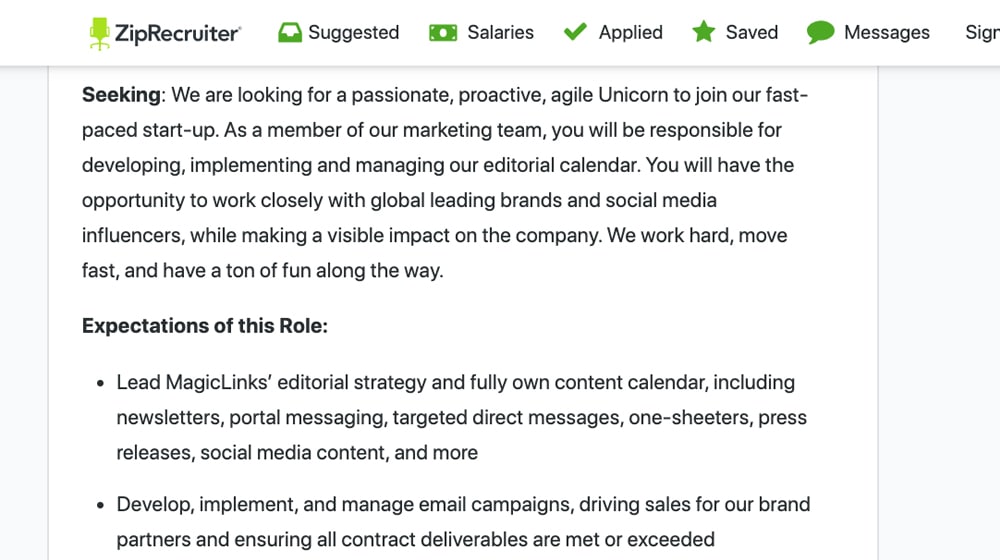 These are just for inspiration; you're free to write what you want.
We're looking for an ambitious and experienced blog manager who can take our blog to the next level. If you know your way around [CMS] and know what we mean when we say "topic ideation", you just might be the perfect one for us.
Our company is currently seeking a self-motivated blog manager and social media expert to join our team. We need someone who knows what they're doing with a blog and a social media page, including analytics, keyword research, and content writing.
We are looking for an experienced and capable blog manager using [CMS]. If you can curate great content and produce industry-leading content of your own, we'd love for you to join our team.
Through blogging, we're looking for someone to be the public face of [Company Name]. You'll be representing our brand through content marketing, and you'll be responsible for creating and maintaining content, optimizing blog posts for social media and search engine visibility, and engaging with our customers.
The exiting opportunity you've been waiting for is finally here! [Company Name] is seeking a knowledgeable and motivated blog manager to boost our visibility, create high quality content, and position our brand as an industry thought leader.
Some of this also runs into the next section, but it's always a good idea to have a separate section for specific duties regardless.
Part 3: The Specific Duties
Personally, I feel like every job description for every role should have a list of duties the prospective hire will be responsible for. Trying to bake it into a word problem or only half-present duties is a way to get half-trained or half-interested applicants. This section shouldn't be fluff.
Rather than give you five discrete options here, I'm just going to give you a bunch of possible duties to show you how they can be written and formatted.
Create and maintain an editorial calendar for both short-term and long-term content plans.
Perform regular keyword research to generate both evergreen and timely content ideas.
Create fresh and high quality content for publication on a blog with [readership numbers].
Interview industry thought leaders for unique content on relevant topics.
Monitor analytics and identify potential shortcomings, and take steps to rectify them.
Manage a team of writers and graphic artists to produce well-rounded content.
Create, edit, and publish content in a variety of media formats including blog posts, social media posts, infographics, and videos.
Monitor and engage with blog comments to foster a sense of a tight-knit community that is always listening.
And so on. Think about what the role you're hiring for is going to be doing and list specific duties.
Part 4: The Requirements
Like the previous section, you want a section of specific requirements. I recommend dividing these into must-haves and optional benefits.
Must haves:
Experience with the modern WordPress Gutenberg editor.
Experience with Google Analytics.
Experience with keyword research and topic ideation tools.
Experience with fluent web writing and formatting.
Knowledge of how website meta data works and affects content marketing.
Ability to work with a team managing and editing content to form a coherent whole.
Ability to consistently meet short deadlines.
Knowledge of any specific legal requirements for a given regulated industry.
Optional benefits:
Bachelor's degree (or other education requirement)
Fluency in a second language relevant to your audience.
Experience editing for a major publication on the web.
Knowledge of your particular industry.
Optional benefits should be things that are indicators of success but are not required, such as education level requirements (which are less valuable every year as college grows increasingly expensive and becomes more of a sign of the ability to pay a lot of money than the ability to think critically). They also include things that would be nice to have but can be trained, like knowledge of a particular topic.
Personally, I hate pithy non-requirements. If your job posting lists things like "must be capable of self-motivation" or "must be a self-starter" or "must be ambitious and energetic", what good does that do you? Anyone looking for a job is going to lie and say they have those qualities, and you have no way to test them short of actually hiring them and seeing how they perform.  It's meaningless to include them in a job listing, in my opinion.
Part 5: How to Apply
Finally, your job listing needs to wrap up with anything the user needs to do to apply. It might be a simple "click this page and fill out the form" link, or it might require the user to submit a resume, cover letter, and writing samples to an email address, or whatever other process you choose to use. Just don't forget to include instructions!