35 Free and Paid Stock Photos Sites for Blog Posts (Updated)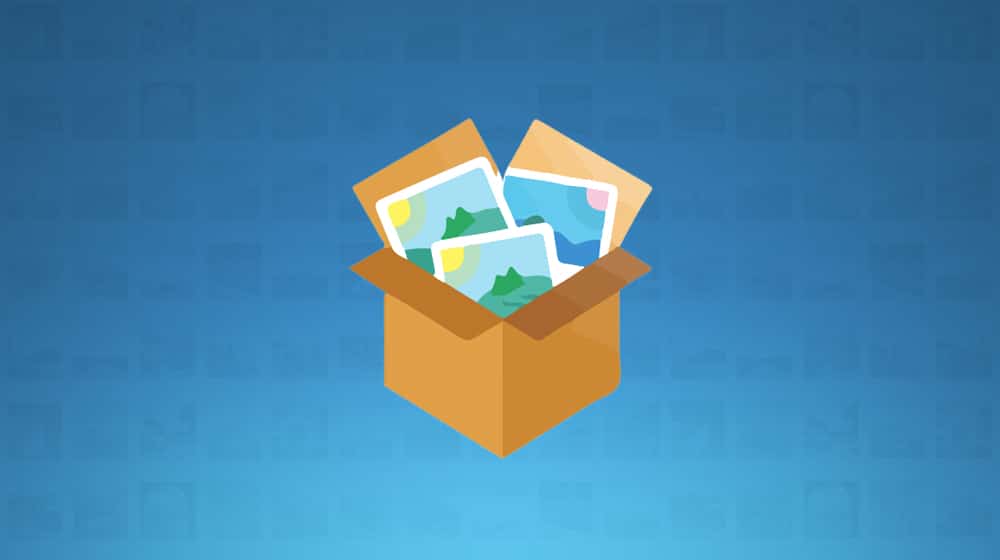 When it comes to blogging, there's more to it than just text. Good blog posts need images to spice up their content.
Now, there are all kinds of ways you can get images for your blog posts:
You can buy some camera equipment and go out and capture them yourself. This is expensive, because good cameras aren't cheap, and it requires an eye for photo composition, access to a wide variety of situations, props, and locations, and access to – and skill with – photo editing software. Obviously it's not an ideal choice unless you're already a photographer.
You can hire a photographer to do all of the above. This can work, though it can also be expensive, and you have to find the right kind of photographer to suit your needs.
You can hire a graphic designer to create custom graphics for you. It won't be photography, but it will be consistent and compelling. Some websites, like AdEspresso, use this for a consistent graphic design with a set of cartoon characters reoccurring throughout their posts. It does wonders for branding, but it can also be expensive.
You can, of course, just go to Google images and search for whatever you want. I don't recommend this, though, because it's theft. Just because an image is on Google doesn't mean it's available to be used. In fact, the vast majority of the time, the images are copyrighted and explicitly cannot be used without permission. You can ask for permission if you like, but it's a crapshoot whether you can even contact the original owner, let alone if they'll say yes. Don't forget about the steep fines for stealing copywritten photos.
You can somewhat avoid the issue altogether by writing content that primarily uses screenshots to illustrate its points. You see this a lot with guides and case studies where the "images" are just screenshots of web apps or charts made with Excel data. That's fine, but it's restrictive on what content you can create, and it's boring.
Finally, of course, you can get images from stock photo websites. There are a ton of different stock image sites out there, with a wide range of different inventories. Some focus on photography, some on graphical design, some on image sets, and so on. Some are free, and some cost money to license images for use. You'll have to read into the terms of each site.
What I've done here is compiled the best free and paid stock photo and image sites you can use to get your blog images. Browse through them and let me know your favorites in the comments below!
Free Stock Photo Sites
We've broken this article down into two sections; free and paid websites. We'll start this off with stock photo sites that are completely free to use and edit.
This site offers a range of different stock photos, though their inventory is quite small, only around 3,000 or so photos by my calculations. Most of them are photos, ranging from models to objects to macro photography.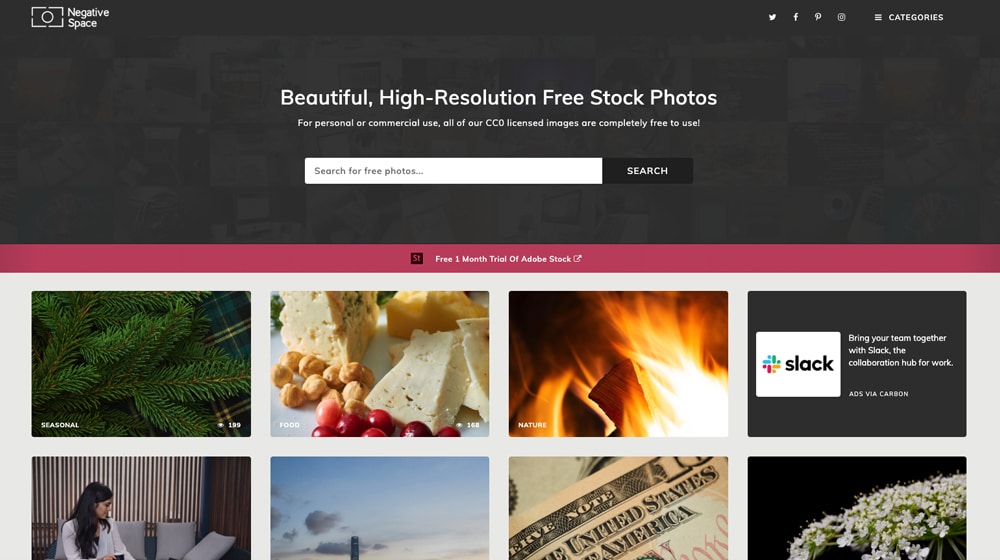 They're all completely free to use and edit as you desire, so you can edit, composite, and corrupt them as much as you like. You can also sign up to their newsletter and have new photos delivered to your inbox regularly.
This company offers a wide range of different stock images, including some kinds of 3D modeling renders, but mostly photography. They categorize their images into sections like Wallpapers, Nature, Current Events, and Architecture.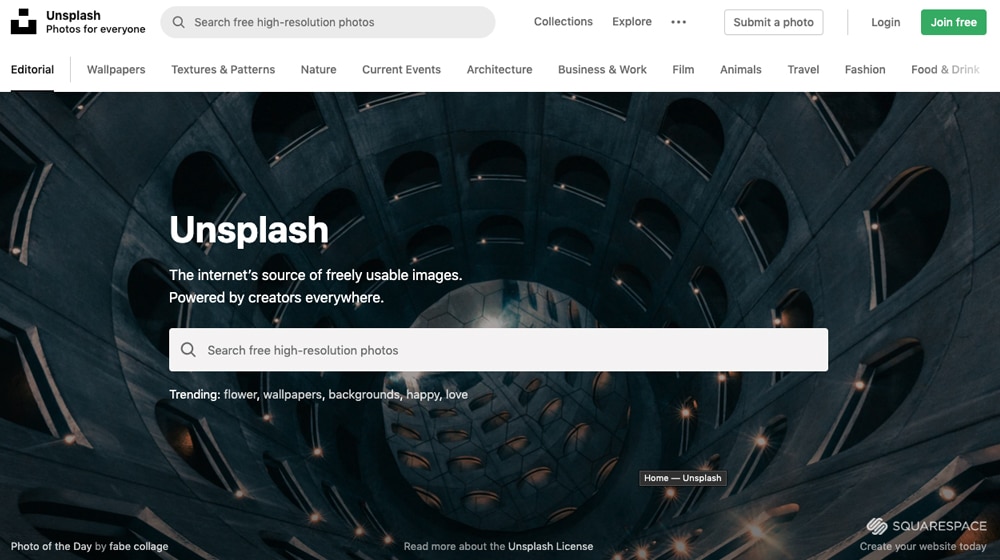 You can search through their images by keyword to find something that suits just about any topic. They also have a section for curated collections chosen by individuals with themes like "happiness" and "snow and ice".
This stock image site bills itself as "the world's quirkiest collection" of stock photos. Indeed, a lot of their photos are a little off the wall, like a close-up photo of an action figure's mouth, a pink-and-blue image of a laptop touchpad with a vaporwave graphic overlaid on it, or a variety of people making weird faces.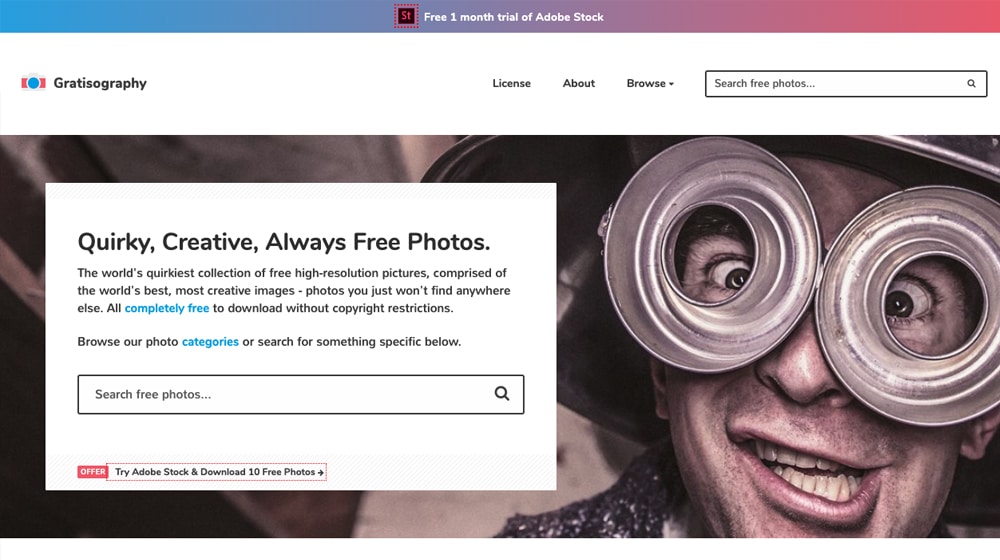 Their license is the typical free use license, with the usual caveat that you can't use their images as if they were your own for sale on other stock photo sites, or use them as part of something illegal or pornographic.
IM Creator is a website builder that runs primarily on templates, but that's not what matters to us today. IM Free is a selection of resources you can use in website design. This includes website templates, icons, and a button maker.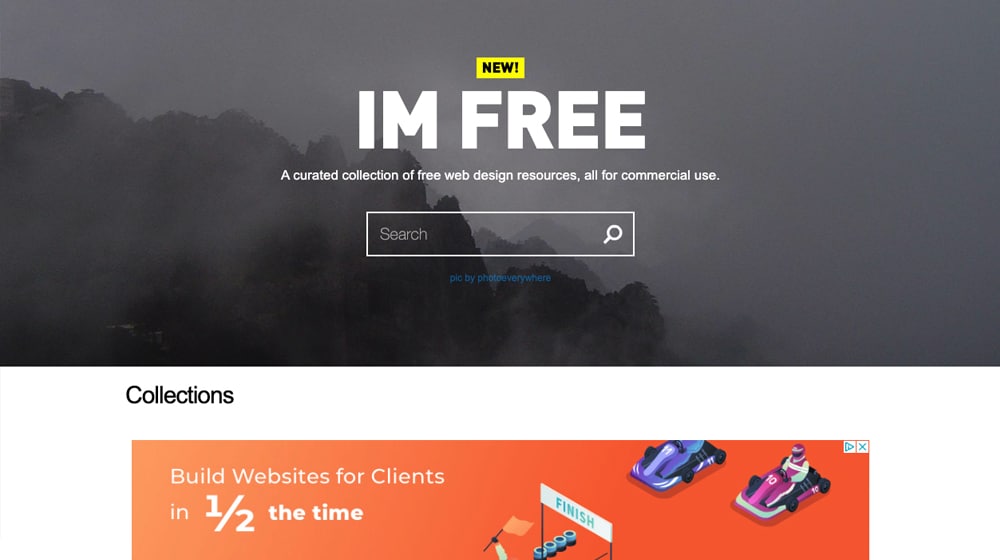 Of course, the majority of the items in their resources page here are stock photos, broadly categorized by topic. These include keywords like Ambient, Cityscape, Fashion, Inspiration, Nature, and Objects.
Pixabay is one of the largest stock photo sites on this list, with over a million images in their database.  They cover virtually any topic you could want, with everything from emotional black and white photography to abstract painting to 3D renders.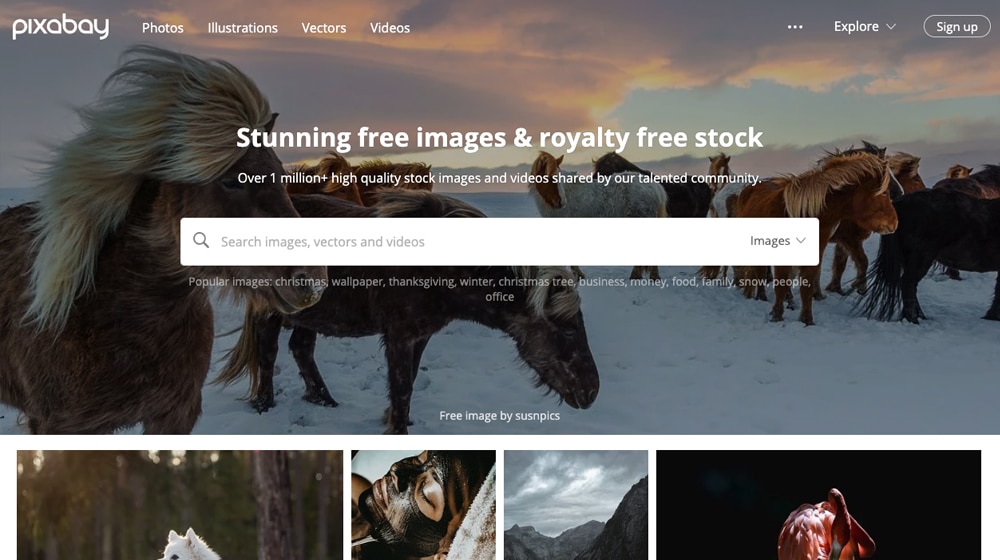 They also have vector graphics, illustrations, and even videos available. This is also one of the few stock photo sites that includes some more risqué photos, though they have a safe search option to block it if that's not your thing. Nothing is overtly pornographic, though, so it's all still relatively tame.
Like many free stock image sites, this one also offers a premium membership option. Their free images run a wide range of topics, as you would expect, and are completely free and open to use. In order to encourage using their images, every one has the Pinterest widget ready to allow you to share them, if that's your thing.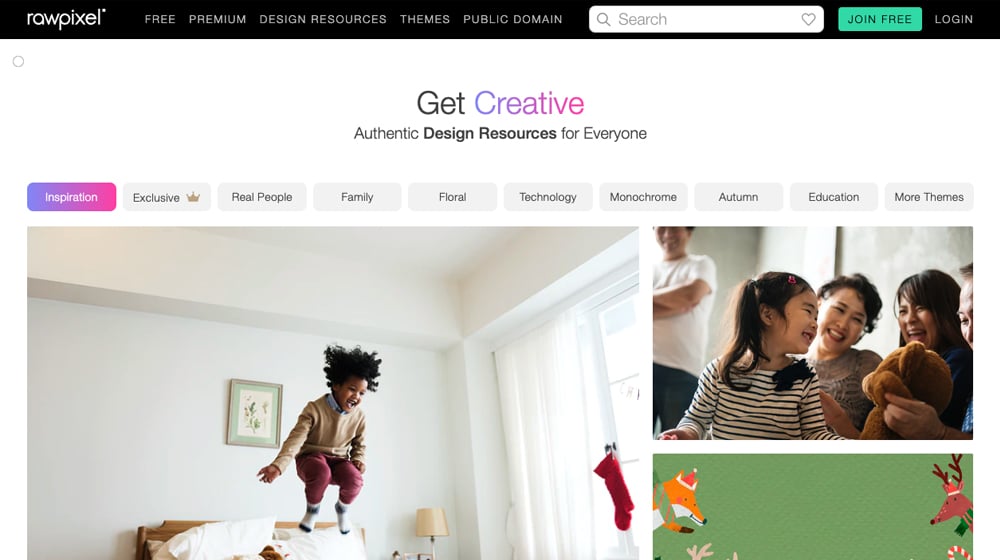 Their search is a bit annoying for free image seekers, though; you have to check to see if the image is free or premium, they don't let you search for one or the other. They do, though, have a special directory for public domain images, much of which is fine art and old paintings.
Another stock photo site with uploads from a wide range of creators, there are a lot of options to pick through here. They encourage submissions by holding monthly contests with themes like Mobile, Light, or Minimalist.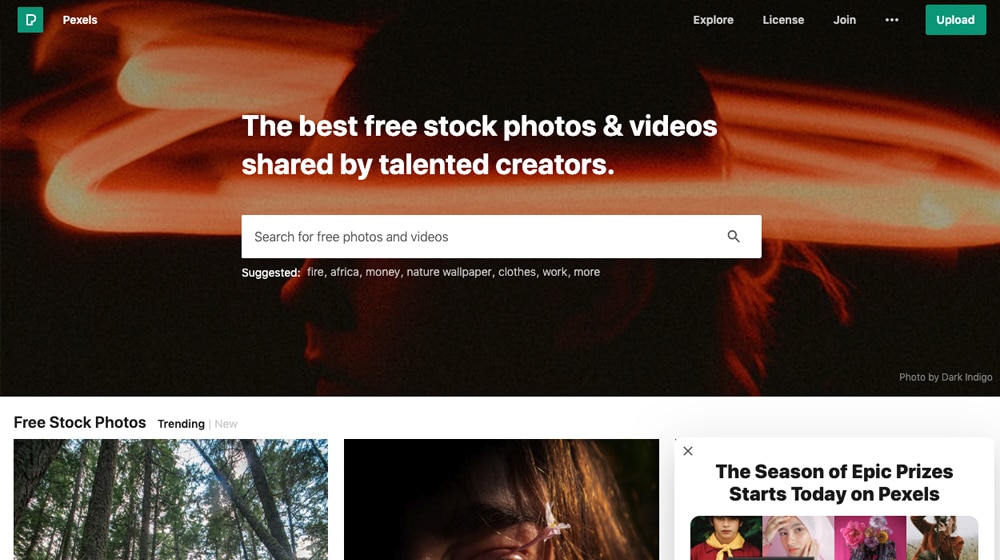 Photographers can take their best images for the topic, submit them to the challenge, and potentially win a monetary prize. All submitted images become part of the directory.
This is a relatively small but varied directory of stock photos. I'm slightly hesitant to recommend them for one reason: they're sponsored by Shopify.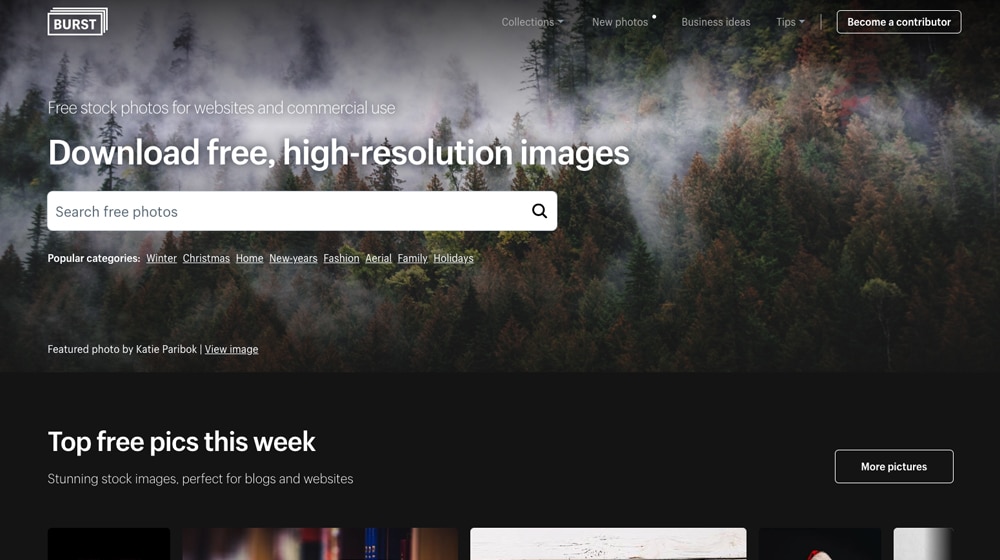 I have nothing against Shopify, but since it's so closely linked to such a popular framework, a lot of these images are more common than what you might find on other stock photo sites. If you're really concerned about your images being unique, you'll have to do some digging here.
Another stock photo site with a larger library, this one has over a million stock images and videos in their directory. Though, one drawback to this is that not all of them are exclusive to them.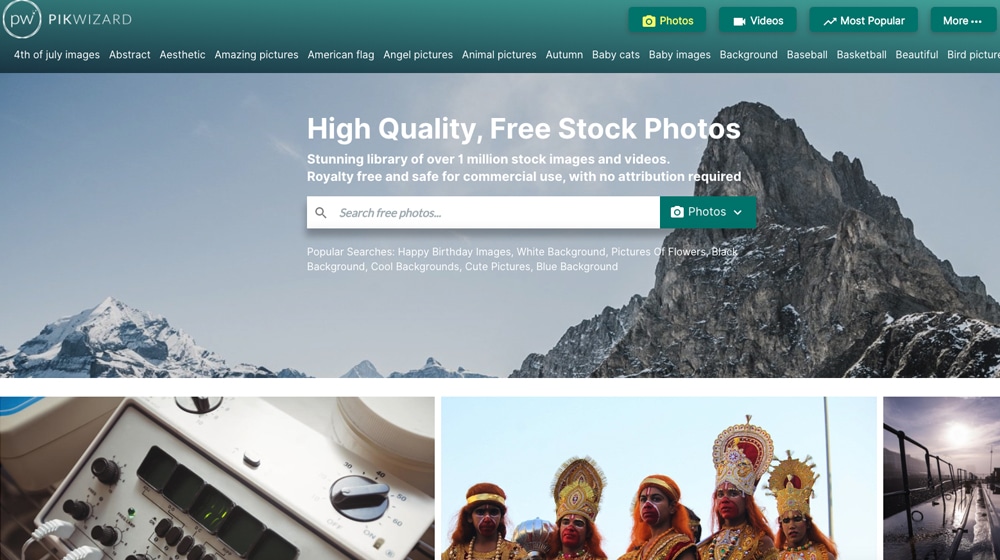 Some of these larger stock photo sites essentially share inventory with each other, so you're going to see some overlap in the libraries between them. They also offer videos, though they're mostly premium offerings.
This is another one person library of stock photos, but with an innovative twist. In addition to providing stock images and photo shoots, Karolina – the photographer and graphic designer behind it – also offers complimentary color palettes chosen for some images and image collections.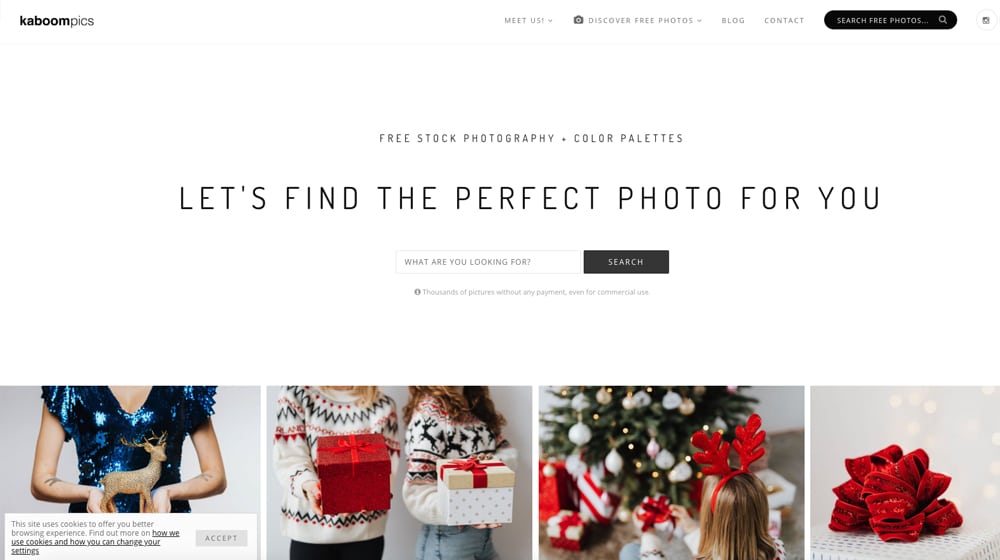 This way if you're, say, designing a landing page and you want the colors of the page and the images to mesh well, you can have the graphical work done for you in one package.
This is basically just a spare time project for a few people who are already taking photos in their spare time, uploading them for free use.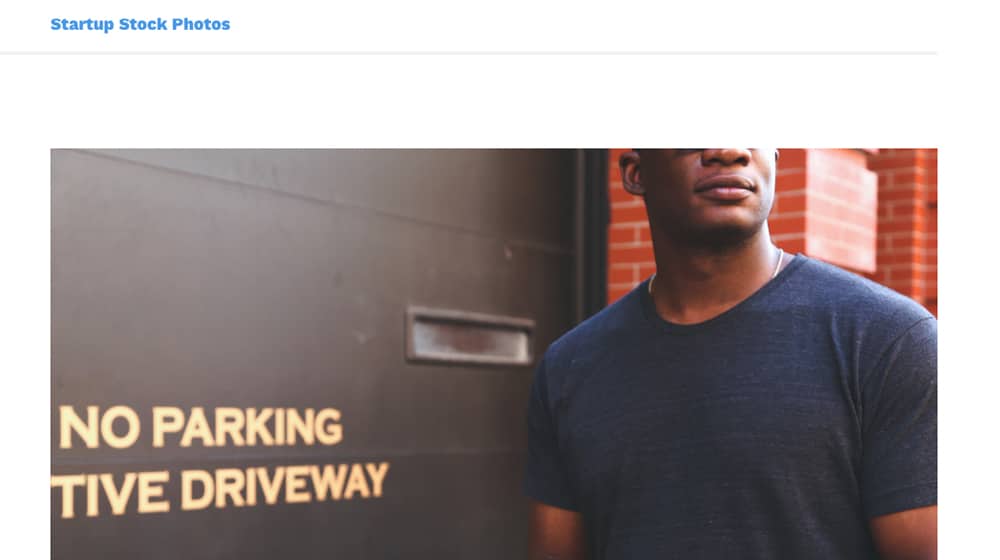 It's not a very large library, nor is it very frequently updated, nor is it easy to search since it's basically just a Tumblr feed. Still, it has unique options you won't find in other stock photo sites, so it's worth giving it a look.
Formerly known by the somewhat dumb name "Best Stock Photo Free", Kivi has a wide range of photos all licensed under the standard Creative Commons CC0 license, which is the one that allows you to do anything except re-sell the photo as your own work.
They also have a blog with some image-based marketing tips, if you're interesting in reading what they have to say.
Freerange is another stock photo site with a large inventory of free photos. You can check out new photos, popular photos, or search them by keyword or category.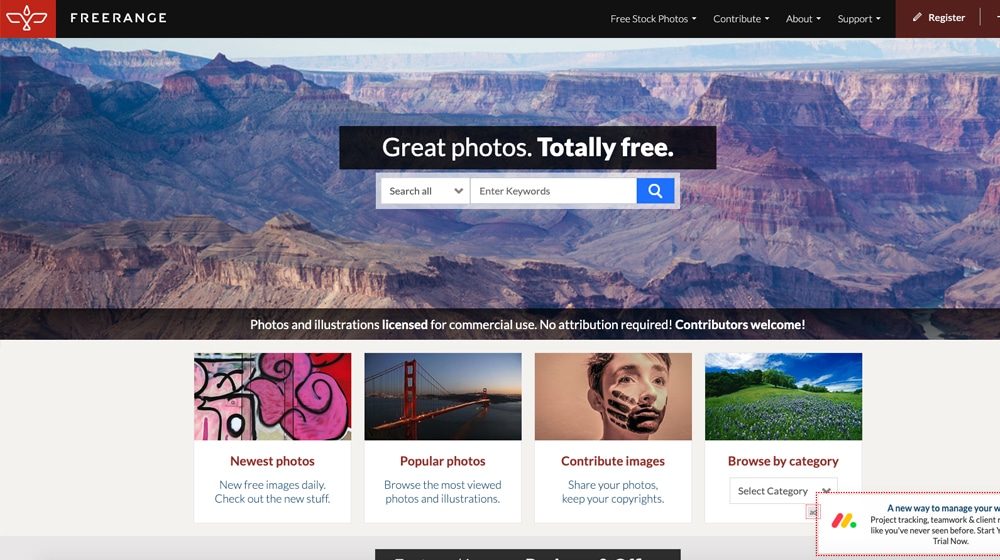 You can also contribute your own if you want. They offer revenue sharing with their photographers, and allow anyone to use the photos for free for both commercial and non-commercial use.
MorgueFile is one of the oldest stock photo sites on the internet, since it was founded in 1993.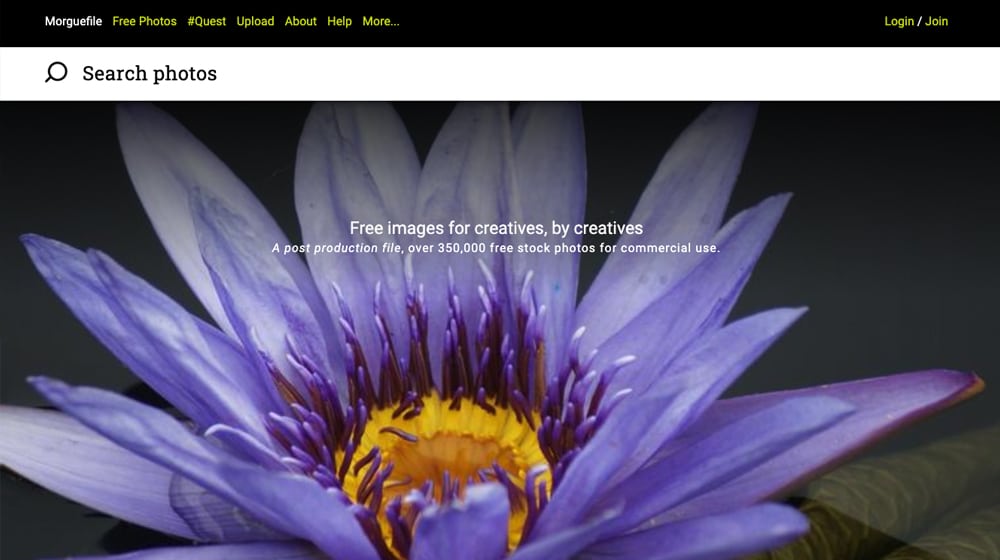 It's still a relatively small network for that age, with around 350,000 images (compared to the millions on other sites). There's something for just about everyone somewhere on that site.
The primary boast for this stock photo site is that they hand-pick and curate all of their photos, and they're all unique to their website, not found anywhere else.
Is your blog earning you business? If not,
let's fix that.
We create blog content that converts - not just for ourselves, but for our clients, too.
We pick blog topics like hedge funds pick stocks. Then, we create articles that are 10x better to earn the top spot.
Content marketing has two ingredients - content and marketing. We've earned our black belts in both.
If you run an internet-based business and are looking to scale, schedule a call to speak with our founder: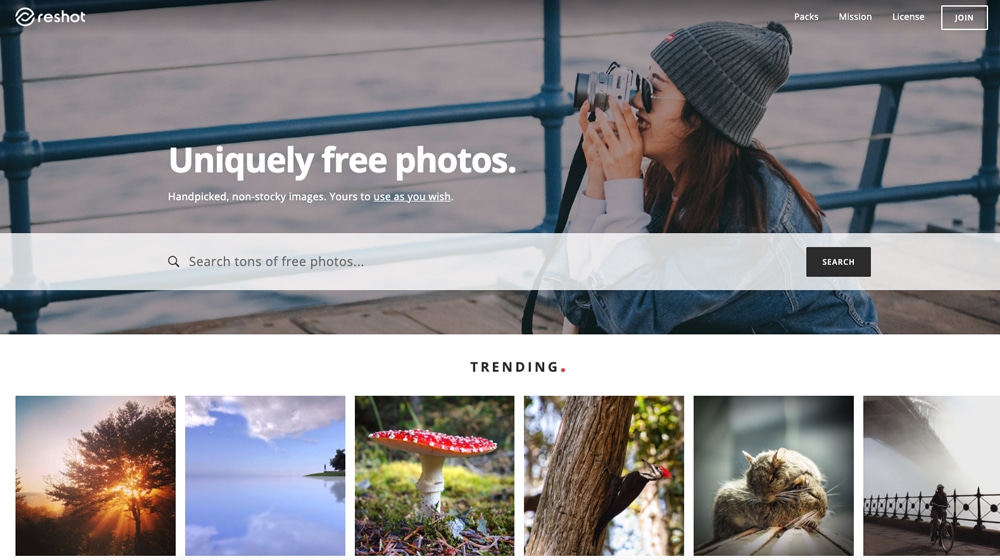 You can search for individual images based on keyword, or you can browse through packs of related images, like the Active Lifestyle pack, the Diversity Matters pack, or the Flat Lay pack.
This is another mid-range stock photo site with a mostly unique library.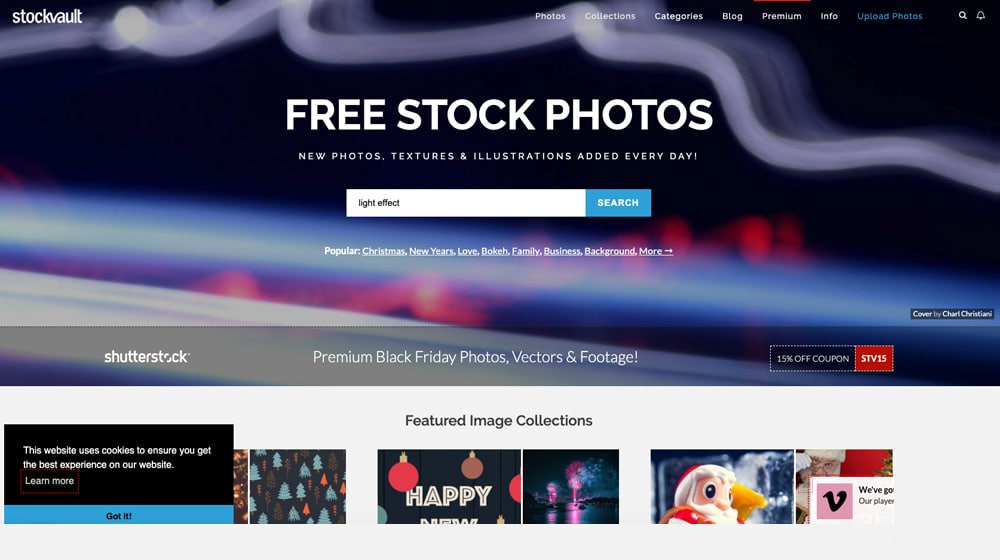 You can browse categories like Light Effects, Paper, Illustrations, Music, and Textures, in addition to the usual kinds of photography topics you see everywhere.
This is one of a lot of stock photo sites out there with a very narrow focus. They have images of food, images that feature food, and images that care about the preparation of food.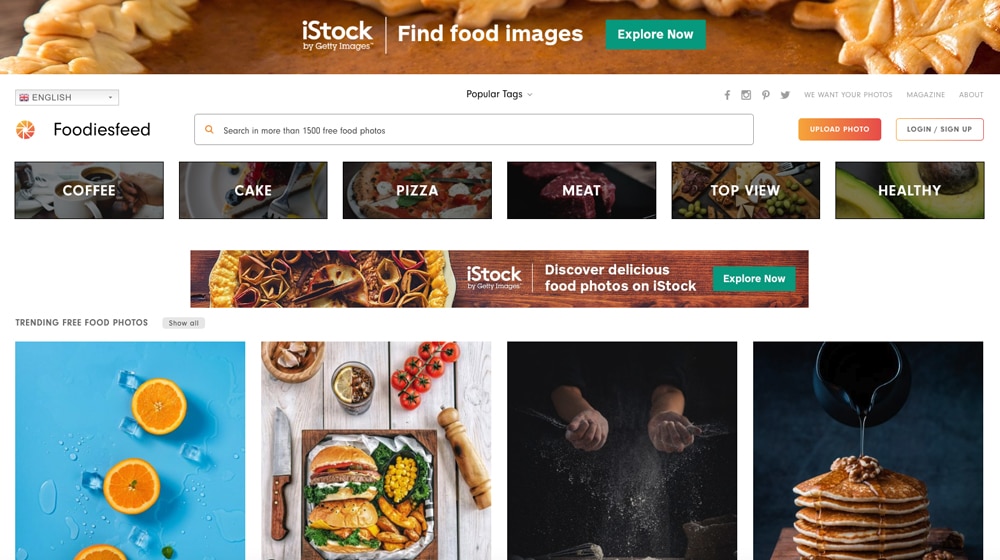 It's all about food. That's it. If you're a food-focused blogger or if you want to use food images in a marketing post for whatever reason, this is a great place to check.
Last free site for this list, Life of Pix is a large network of photos from a variety of photographers around the world.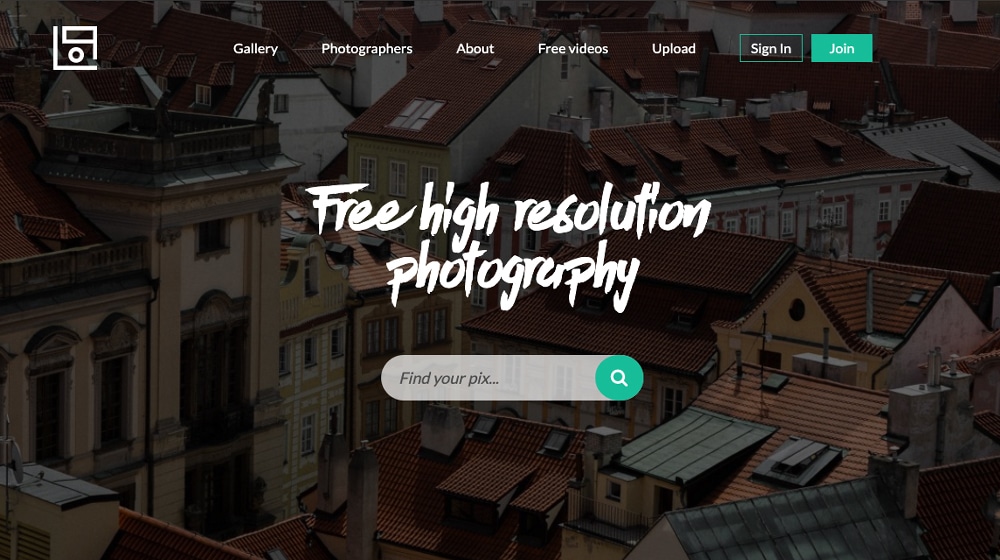 They feature a new photographer each week, and allow you to browse through their entire gallery or search it for keywords, as you might expect.
Paid Stock Photo Sites
I know a lot of you want to minimize your budget for blogging, but sometimes it's worth looking at the paid stock photos. Why? Because everyone looks for free images, and fewer people want to pay for them, even if they're cheap. That means the chances of someone else using the same images you're using is pretty slim. So here are some sites you can check out.
I see this site listed on a lot of free lists, so I think they may have been free in the past, but currently they only have a two-week free trial. Their database includes over 4,500 images, with new images curated and delivered every month.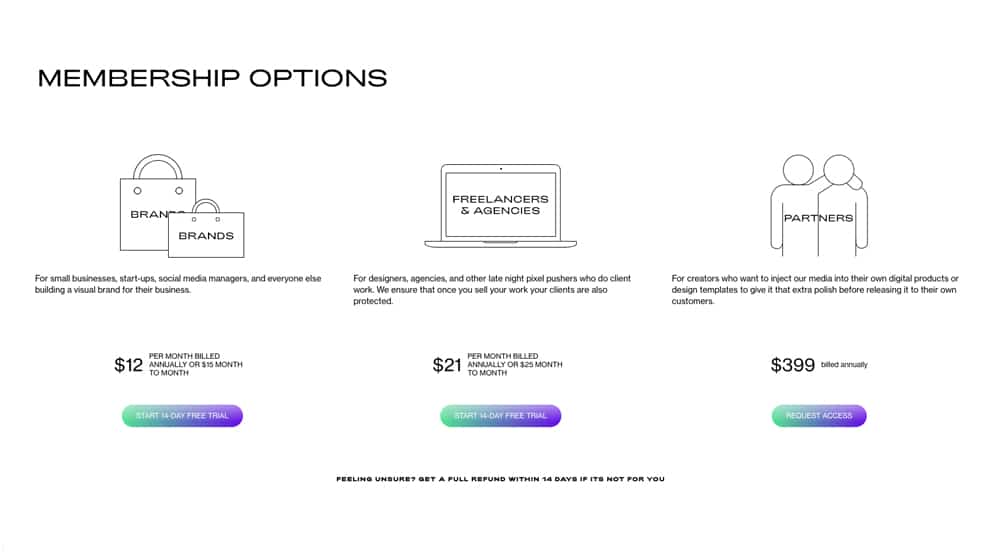 They have three tiers of plan; a $12 per month plan for small businesses, a $21 per month plan for agencies, and a $400 annual plan for partners.
This is a stock photo site with a large library but small download limits. Their cheapest plan, at $35 per month, only allows up to 25 downloads per month. That said, all of their paid plans carry over downloads month to month if you don't use them, so it's not a use it or lose it plan. You can also bump up that number to 50 for $55 per month or to 500 for $105 per month.
Formerly iStockPhoto, this is one of the largest and most well-known paid stock image sites in the world. Their library is positively massive, and you can find pretty much anything you could possibly want.
Payment is either on a subscription level with $70 per month for 10 downloads per month, or on a per-credit basis with a variable price per credit ranging from $8 to $11 per credit depending on how many you buy at a time.
Getty Images is probably the single most well-known stock image sites in the world today. You see images from their network on Medium blogs, on a variety of news sites, and on all manner of other websites, including marketing blogs and entertainment sites like Cracked. They also have editorial photos, videos, and even music available. Pricing is high, at $175 per download for low-res images and videos up to $500 per download for 4K and HD images and videos.
Adobe is one of the world's foremost popular image and graphic manipulation companies, with software like Illustrator and Photoshop almost essential for anyone in a graphical position. Adobe Stock is their stock photo repository. Pricing for access starts at $30 per month with up to 36 standard "assets" per month. They also have an extended license for $80.
This stock photo site has plans for both individuals and for companies. Individuals have subscriptions for 75/150/750 images per month for $70/$100/$200 respectively.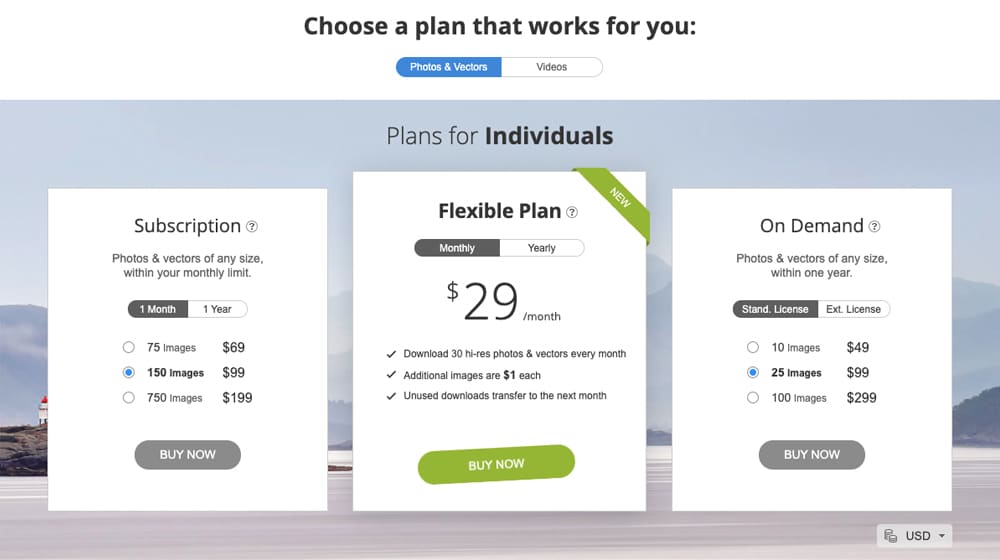 The flexible plan is $30 per month for 30 images and $1 per each additional image you want. They also have an on demand version with similar pricing, just buying a set of licenses that you use as you need them, then buy more. Company pricing is similar per-image but has features for multiple users, and bulk buying.
This is another stock photo site with subscription and per-credit pricing options. Subscriptions start at $25 per month for 5 downloads per month and scale up from there. Credits start at $15 for 11 credits.
This is an interesting stock photo library because they don't front-load their images, they push to have you register before you go digging. From there, you need to buy credits or a subscription. Subscriptions are $200+ per month, while credits are $1 each unless you buy in bulk.
A more traditional stock image site, this one also has vectors and illustrations available.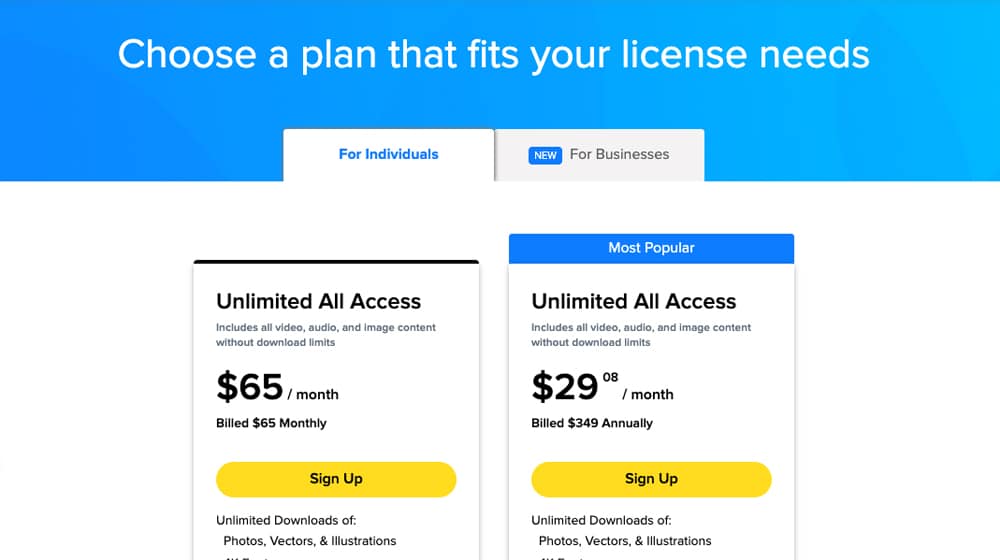 Unlimited access starts at $30 per month, with a $65 per month plan and an enterprise-level plan with a bunch of features including indemnification protection and organization-wide licensing.
This is a more niche stock photo site with a focus on fashion primarily. They offer a quarterly plan for $100 every three months, or an annual plan of $300 for a year. Their library is small, only around 4,000 images, but they're very focused on what they do so it's not a bad investment.
This is an interesting stock photo site that was started by one photographer putting his work out there for anyone to download and use, back in 2013. Since then, it has grown significantly, and I think it's still all created by the one guy. The default library is free, but the photographer also offers a premium membership set with additional images and graphic design templates, premium photo collections, archive packs, and more. Plans are $10, $15, or $100 per month depending on what you want out of them.
Another of the popular names in stock photos, 123RF has millions of photos, vectors, video clips, and music files. They also claim they're available at "surprisingly low prices", so you tell me.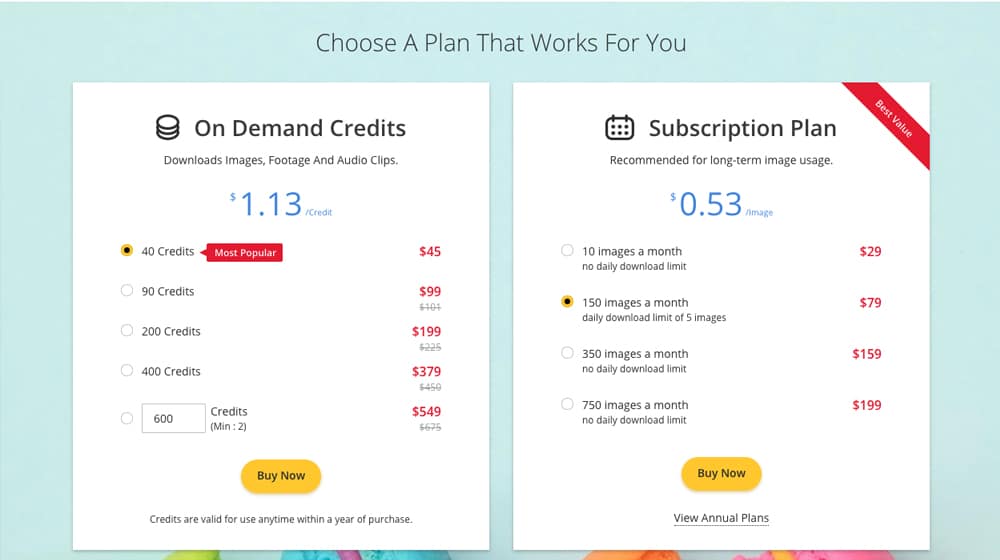 Is this pricing surprising? You can license images with credits for about $1.13 per credit, or you can buy a subscription plan for 10 images per month for $30, 150 for $80, and so on. I'm not surprised. Are you?
This is branded as the "largest styled stock library of its kind", though I can't really verify that because it's not my style, so I'm not going to buy a membership. The plan is $30 per month for 30 downloads per month, so it's about par for the course.
This is another large library with over a million stock images and other assets, including vectors, icons, audio clips, fonts, and templates. Subscriptions start at $20 per month for unlimited downloads, or you can download 10 assets for $9 at a time, or a few other larger packs.
Another of the world's most recognized stock photo sites. You can start with a free trial, or you can sign up for a plan at 10 images per month for $30 per month.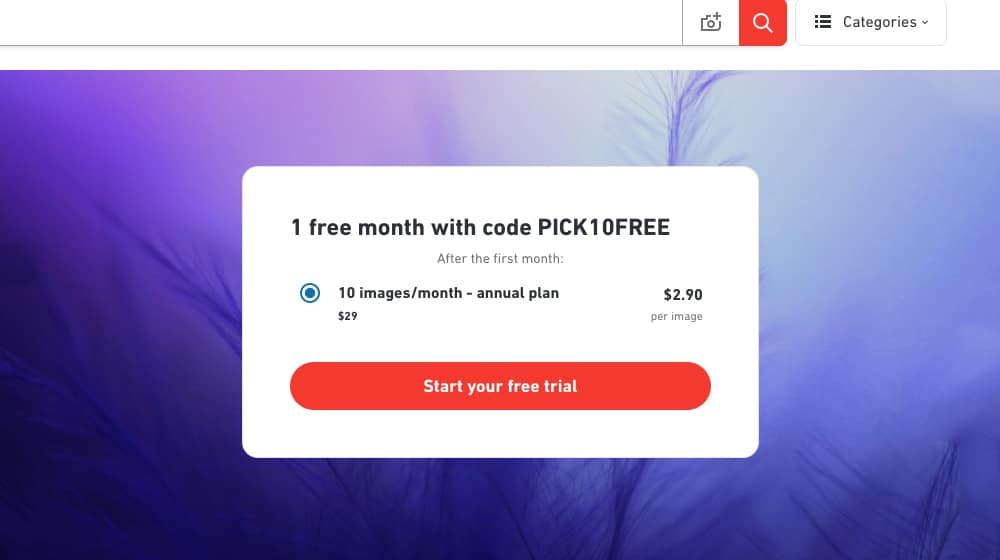 There are bulk plans available too, of course, such as 750 images per month for $200 per month, or you can buy prepaid image packs that last a year before they expire, at around $10-15 per image.
This is one of those stock photo sites with a relatively small library and the option to direct purchase images, or buy credits and redeem them as you find images you want. Credits are $14 for 5 for the small plan or 15 for $42 for the large plan, with bulk discounts for even larger backs if you want.
Freepik is a stock photo site that (as you could probably guess from the name) has lots of free photos on their site. Most photos require attribution, which means you have to add a link back to the original author in order to legally use it without facing penalties and fines.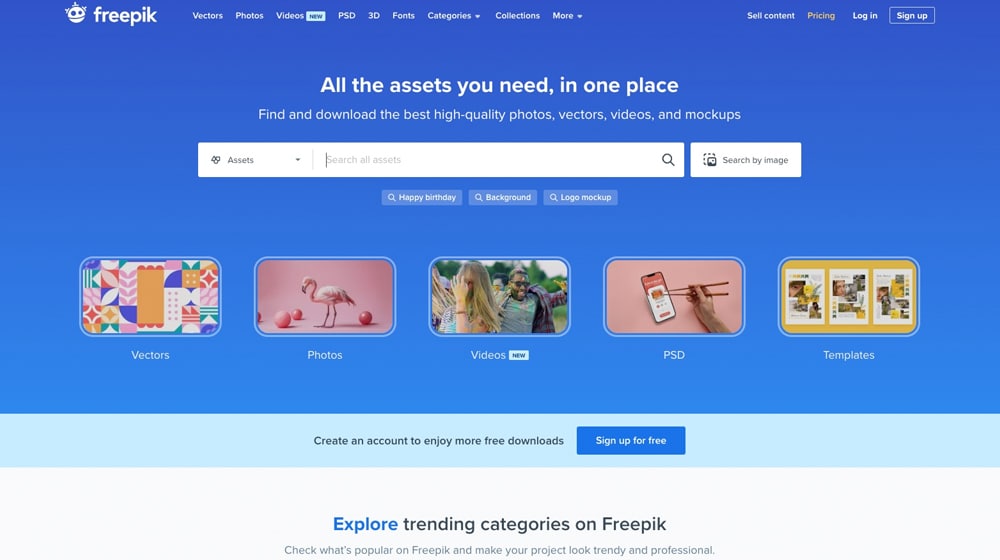 However, they also have a paid subscription option that let's you use images without attribution. It also lets you access premium images, which are otherwise watermarked on the app.
Dead Websites
These were once-great sites that were mentioned on our list but are no longer available. We've listed them for posterity:
1.

Snapwire
This wasn't really a stock photo website, but it got the job done. It was essentially a managed photography service. You described what you wanted out of your images and they worked with you to create a creative brief. A photographer in their network picked it up and created the images for you, and you worked with them. It was great because it was exclusive, but it was expensive enough that they didn't publicly show their pricing. StudioNow acquired Snapwire in June 2022, and the Snapwire website no longer loads.
2.

Stokpic
Stokpic was one of those stock image sites that was essentially the photographer inventory of an individual. He provided the majority of his photos free of charge, even though he also maintained a premium library. His primary novelty was his limited uploads, contributing only a handful of images each week. As a result, the library remained relatively small but was somewhat distinctive. It is understood that a few other photographers had augmented the library over time, however, it did not significantly overlap with other stock image sites. Currently, the Stokpic website is no longer active and fails to load.
3.

Oh Tilly
Oh Tilly was another specialized stock photo site, concentrating on feminine and luxury images. It was an excellent resource for anyone aiming to project an image of high culture and luxury living. The subscription plan was priced at $25 per month. Unfortunately, the Oh Tilly website is currently inactive and no longer accessible. Their WordPress site has been broken for a long time and I'm not too confident that it will be coming back any time soon.
So there you have it; more stock photo sites that you probably ever need to know about. Even so, I left a few out; do you have a favorite I didn't mention? If so, drop a name in the comments and I'll check it out.