List of Over 40 Sites and Directories to Submit Your Podcast To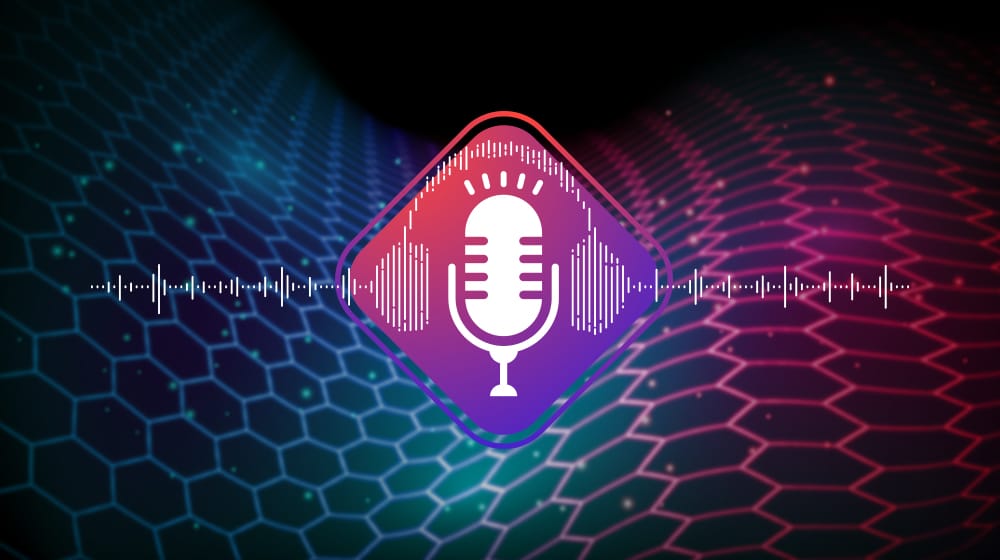 Podcasting is, for some, a business model. For others, it's a hobby. Still, others professionally make guest appearances on as many podcasts as they can, using them as an avenue for exposure to their brand.
When you have a podcast – whether you've started a podcast or decided to convert your existing content into one – you want people to be able to find it. You have a lot of options available to you, but they generally have some limitations.
You can share your podcast on your blog. This works fine to reach the people who already know and follow your content, but if you don't have a blog, or if you want to expand your audience beyond your blog readers, you're out of luck.
You can share your podcast on social media. The trouble here is that social media is an increasingly poor choice for gaining exposure unless you're going to pay a bunch of money on advertising, and even then, there are better ways to spend your money.
You can upload your podcast to the big-name podcast directories, like Apple Podcasts. This works if you want to reach the people on that directory, but, there's one problem with directories.
The problem with directories is that there are a lot of directories and a ton of people using those directories. Moreover, people tend to be loyal to their directories, and don't use other directories. A person who uses Google Podcasts might never check Apple Podcasts for content. A person who uses Stitcher might never check either of the other two. After all, podcasts take a lot of time to consume compared to other forms of media, so one directory can give you all the media you can listen to and then some.
Thus, from a podcaster's standpoint, the best thing you can do is submit your podcast to as many directories as possible. This is in contrast to other forms of marketing. Articles and blog marketing generally don't work with directories, and infographics can benefit from submission to some of the better directories, but not elsewhere.
Podcasts are unique in that they are very rarely scraped and repurposed, compared to other kinds of content. Blog content gets syndicated (or stolen). Infographics get shared as-is. Podcasts, though, can't be stolen quite as easily without a little more effort, and they can't have their branding or the content stripped out of them very easily, so they don't get syndicated as often without specific rights deals. Thus, you have to do the legwork to put your podcast in front of as many audiences as you can.
That's why I've put together this list. I'm aiming to make this the biggest list of podcast directories available online. I've put any relevant submission information I can find at a glance in the description for each directory, but for the most part, I'm leaving it to you to determine whether or not the directory is relevant and high quality.
I will say, however, that if you know of a good reason why a directory shouldn't be promoted (such as stealing and monetizing content from creators without their consent, dramatically over-charging for services they under-perform on, or something similar), please let me know and I'll move it to the hall of shame. I don't want any aspiring podcasters to get caught up in a shady service, I just want to give you as many avenues to success as I can.
To that end, if you know of a podcast directory I haven't added to the list, please let me know about it too. Again, I'm aiming for a comprehensive list. And with that, let's dig right in!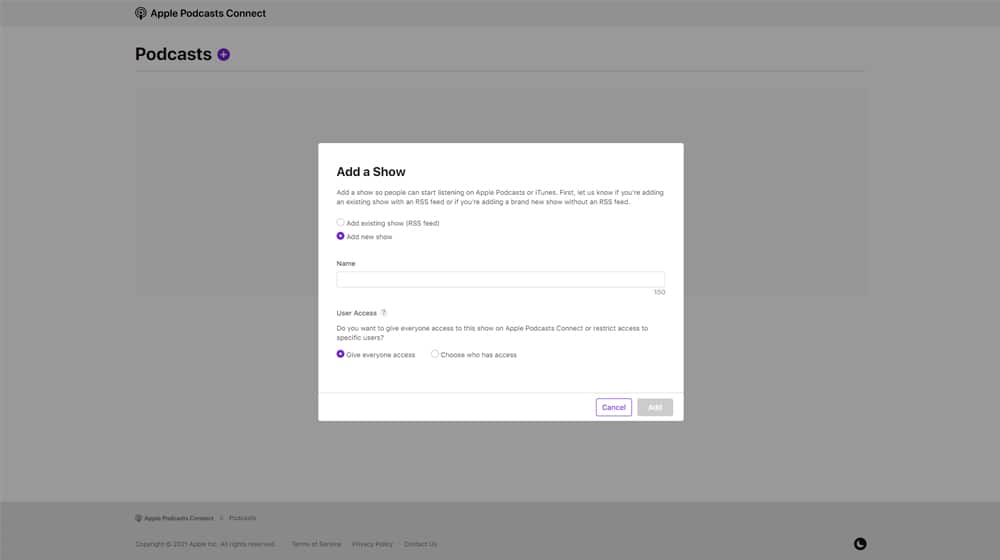 Topping every list you'll see, Apple Podcasts is the flagship podcast platform run by Apple. Submitting to their directory also submits you to a handful of other directories that have syndication agreements with Apple. You need to have an iTunes ID to submit to their network, but otherwise, the process is fairly straightforward.
One thing to mention is that Apple Podcasts is dominant in the industry, but it's not Google-scope dominant. Apple has a nearly 30% market share of podcast listeners, which is a lot, but not nearly everyone. You can't get away with just one podcast network as a podcaster, no matter how prevalent it is.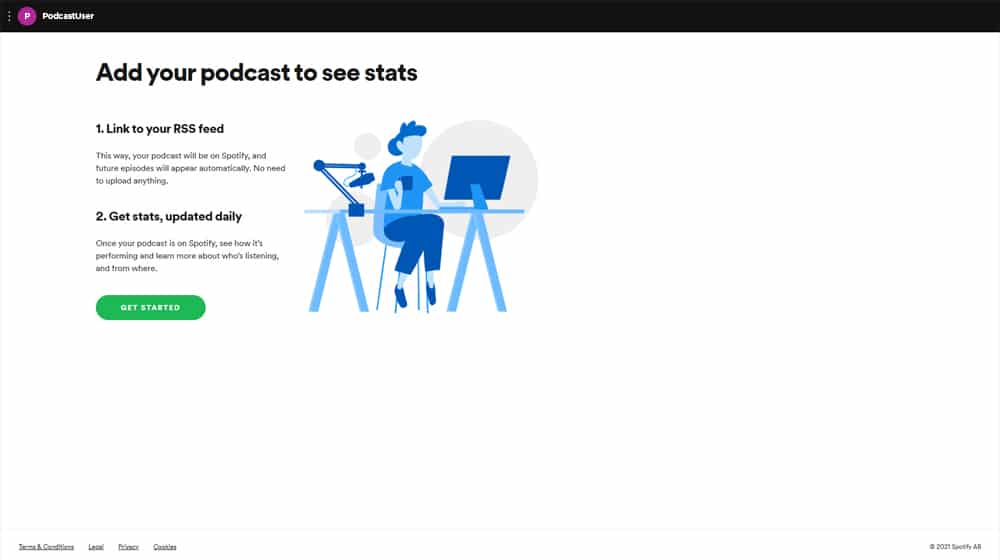 Spotify is second only to Apple in terms of market share for podcasts, both for mobile users and for desktop users. Spotify is one of the most popular platforms, and a lot of other podcast networks draw from it, the same way they do from Apple. Some people don't like how they insert ads into the content they stream, but that's just the price of doing business with this kind of app.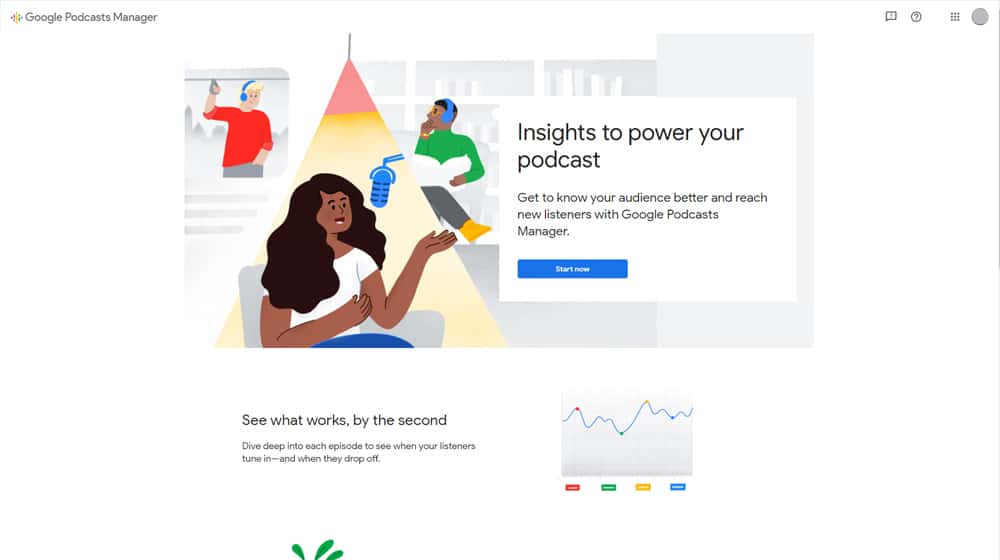 Google tends to dominate just about every space they enter. At least, that's the impression they give, because when they enter a space and don't dominate, they kill off their app and move on. Podcasts are an area where they're sticking with it, at least for now, but they aren't beating out the likes of Spotify or Apple. You can visit the Google Podcast Manager to submit your podcast to their directory.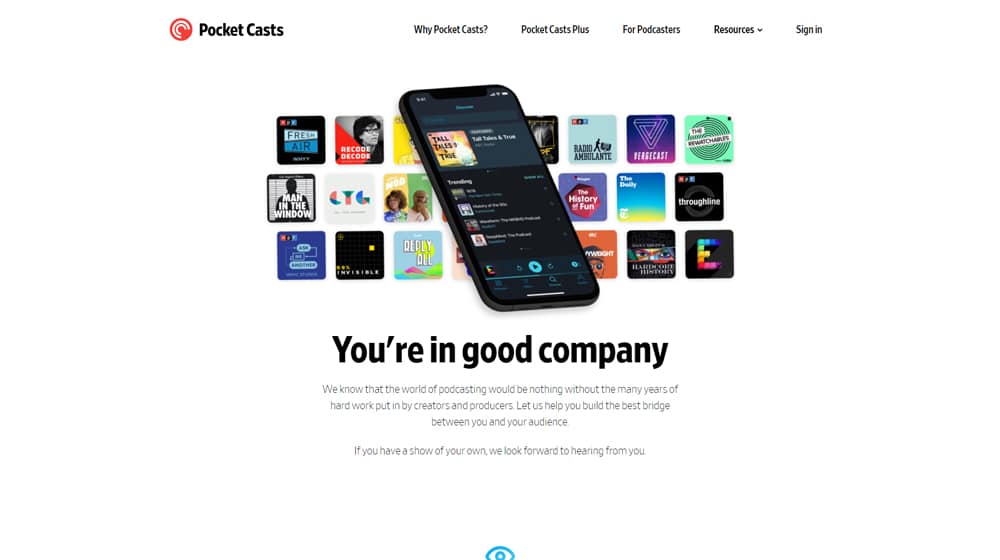 Pocket Casts is a podcast app that routinely hand-curates podcasts to feature. They generally draw their pool of available podcasts from Apple Podcasts, but they can pick specific podcasts to feature. You can submit your podcast for consideration as a feature via the link above.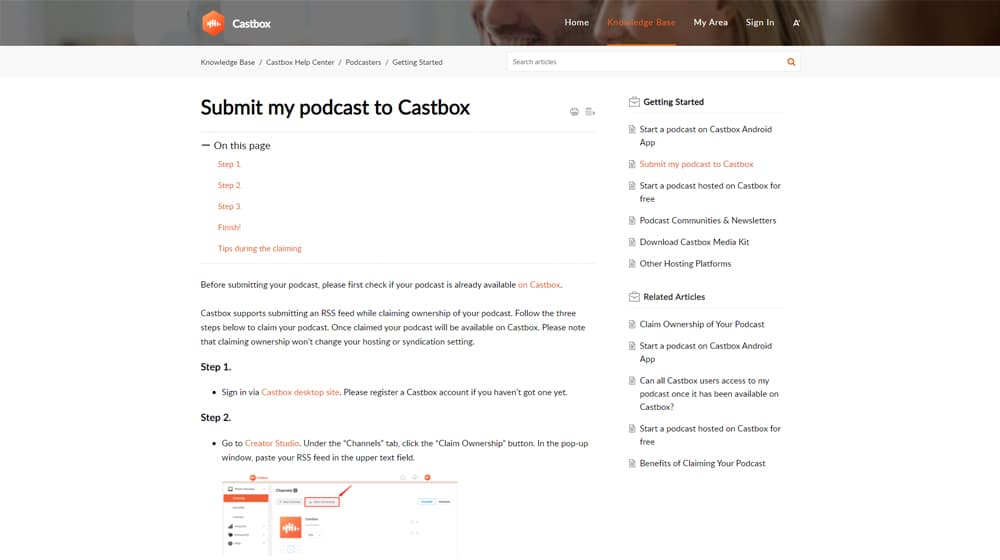 Castbox is a podcast app and a creator studio toolkit. You can load your podcast through their studio platform, and then submit it to their directory. This also allows you to enter consideration for a featured position on their homepage.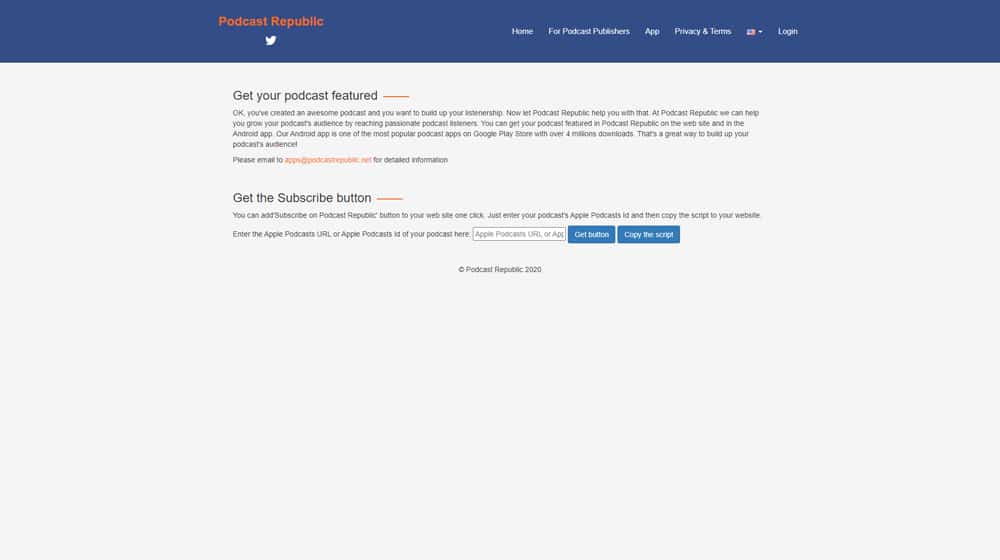 Another directory that draws at least some of their podcast library from Apple Podcasts. You will need to have your Apple Podcasts link available to submit it to this directory for placement on their front page. You can also email them directly for more detailed instructions.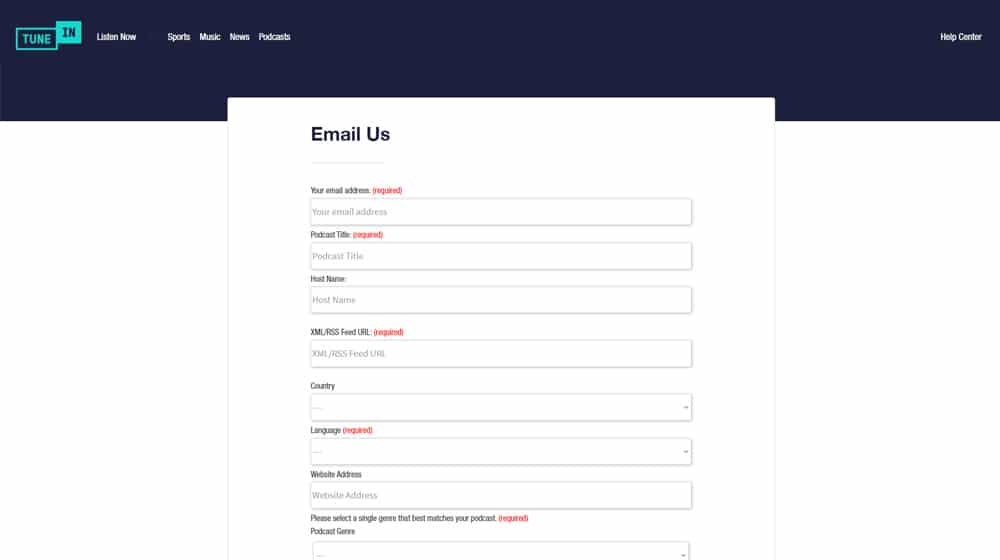 TuneIn is a semi-hidden podcast directory. It's a huge name with tens of millions of listeners, and you may have never heard of it before. Why? It's the "secret" podcast directory for Internet of Things devices, primarily Amazon's Alexa. It's also the default app for Tesla car players. It's also very easy to submit your podcast to their platform - it's a simple form to fill out.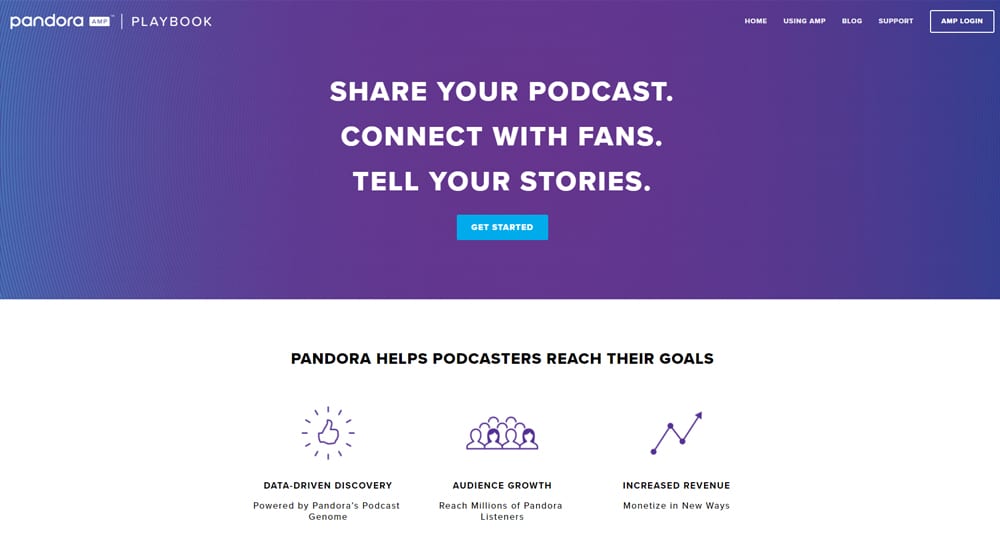 Pandora has been working to rebuild market share after Spotify swooped in and ate their entire lunch, and one way they've been doing that is trying to compete in the podcast space. Submission requires a Pandora account, but not a paid account, so you should be good to go following the process on that page.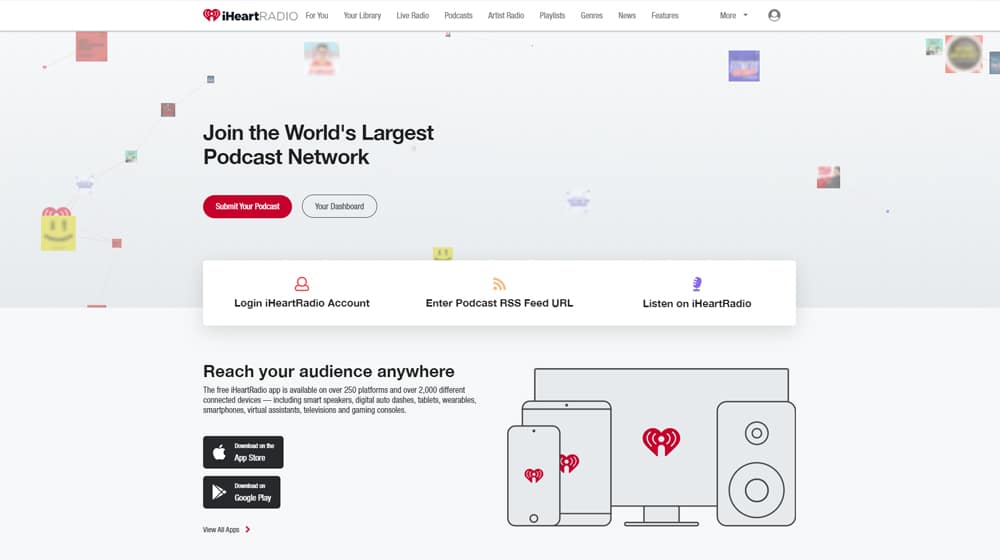 Video didn't kill the radio star, but streaming media is coming pretty close. iHeartRadio has done a lot to try to keep radio feeds relevant, but they're no strangers to change and are currently one of the largest podcast networks available. Submission is also a relatively easy process requiring a basic account.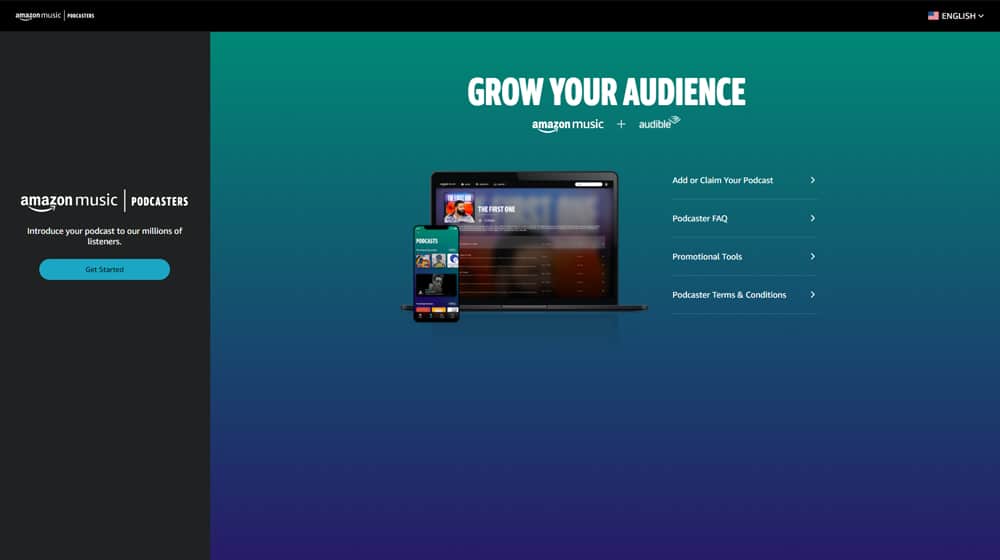 Amazon, of course, is a huge third wheel in just about every media space. They don't have as many of their own devices outside of the Kindle, but they still offer services that can be used on both Google and Apple devices. Submitting your podcast to Amazon Music is a relatively painless experience.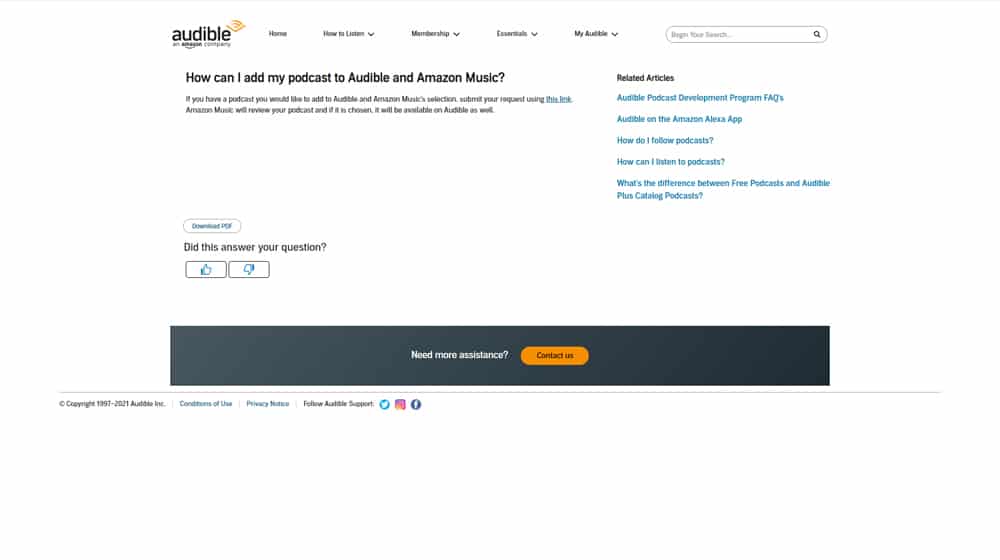 Audible is a massive network of audiobook and podcast content, and they've been owned by Amazon since 2008. Submitting your podcast to Amazon also puts it in the Audible podcast directory. Score!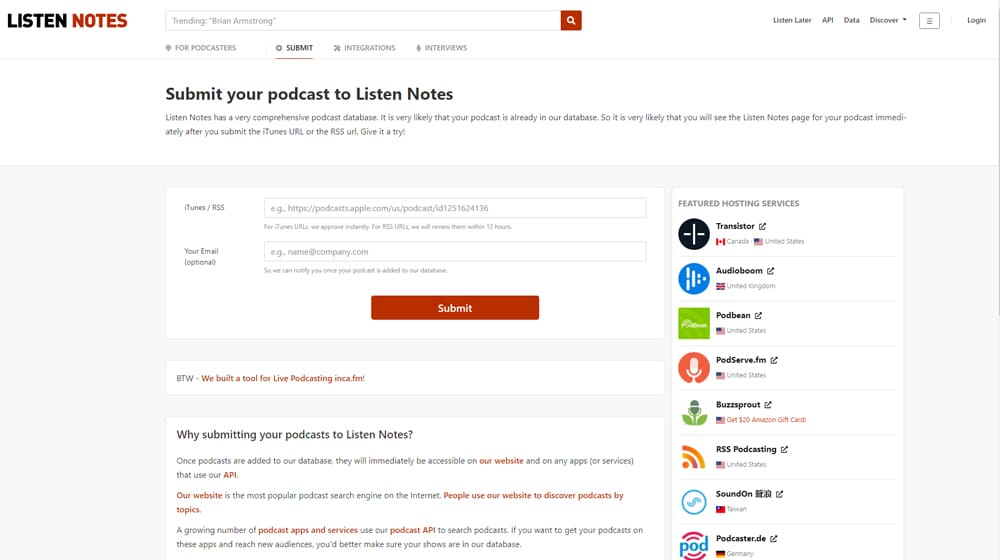 This is essentially a search engine for podcasts, but they don't have the power to crawl all of the major directories to keep on top of everything. Thus, they allow you to submit your podcast (via iTunes link) directly to their index.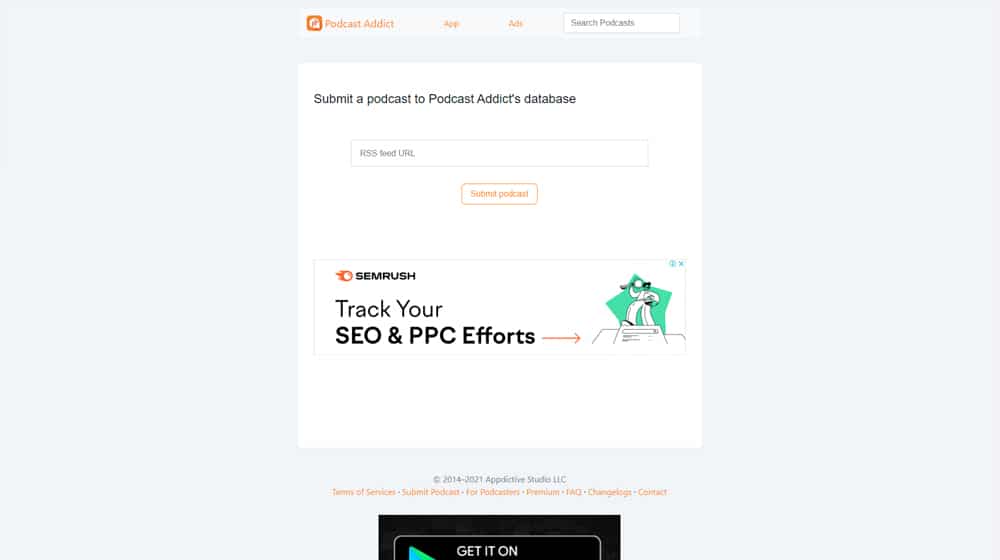 Another simple directory, this one is heavily used by Android-based podcast listeners. It's not high on features for creators, but at least the submission form is simple: just plug in the RSS feed for your podcast in their form. Heck, someone else might have already done this for you.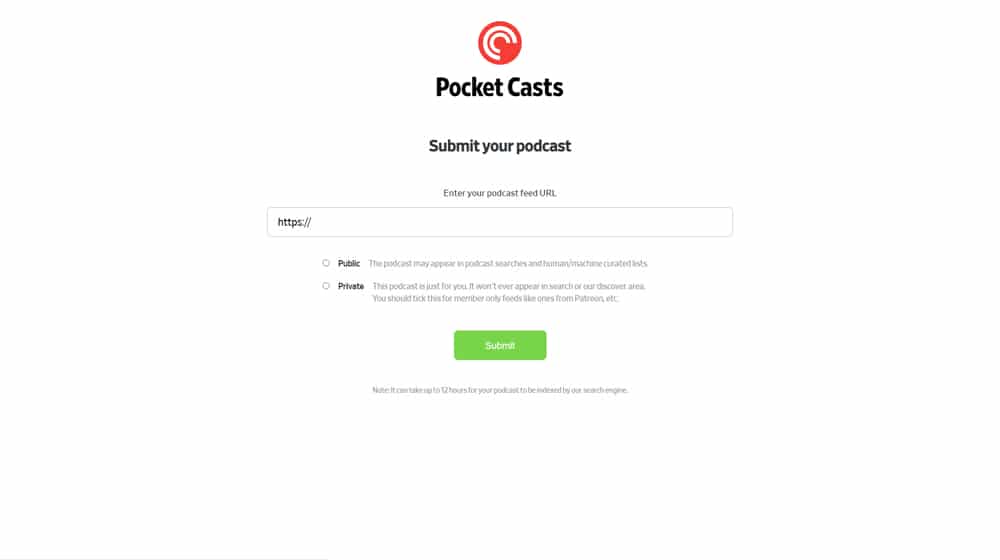 This directory is owned by NPR and offers one relatively unique feature, which is the option to make a podcast private. It won't appear in their directory but allows you to use their link to give it to people in a members-only plan.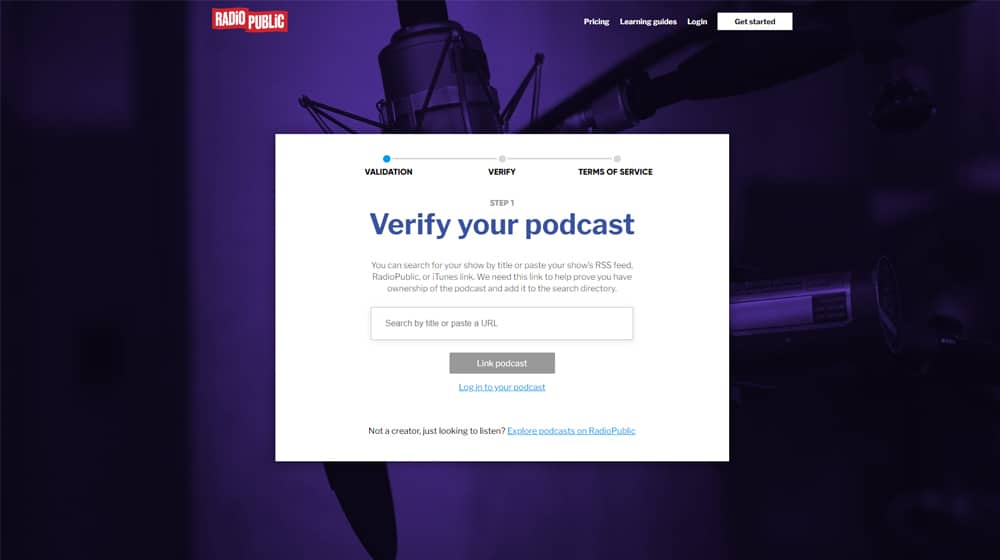 One of the oldest streaming audio platforms still around, Radio Public allows you to quickly and easily verify your podcast with their directory to add it to availability for their loyal users. This is a great option for independent creators.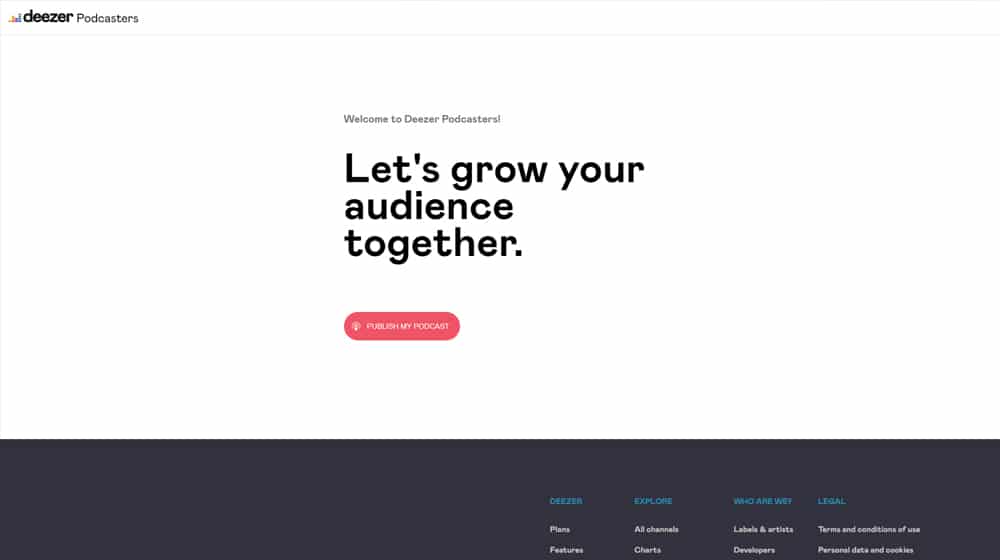 Another decently mid-sized podcast platform with 14 million users, this app caters primarily to a European audience. They may add advertising to your audio for their free users, but paid users avoid that. You don't have to pay for submission at all.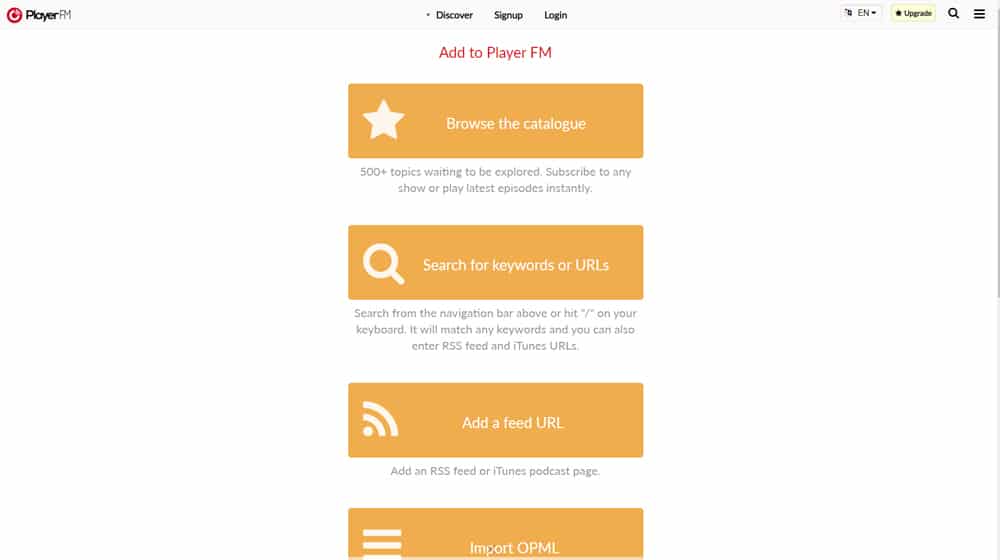 This is primarily a search engine through their index of submitted podcasts on over 500 topics. Add yours to their directory and other people will be able to listen to it right from their app.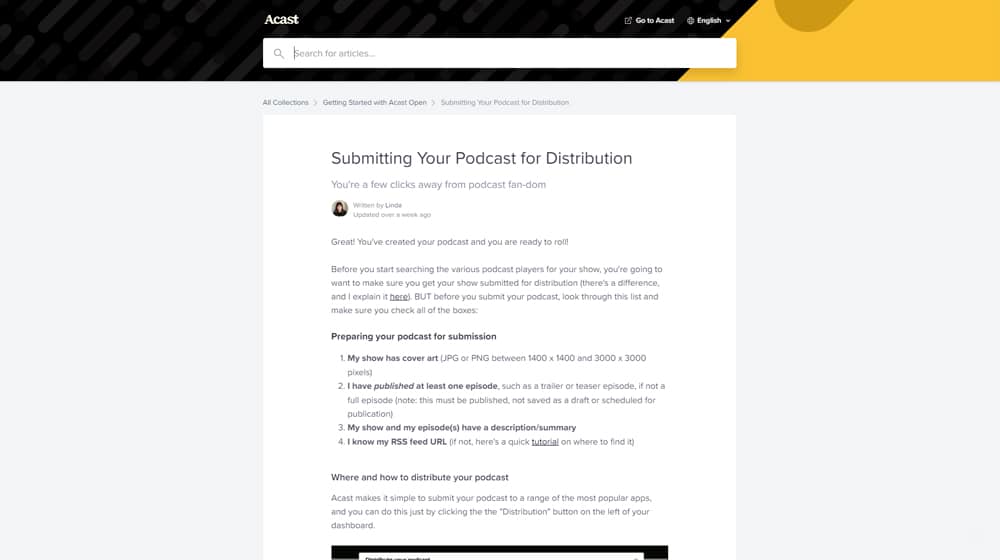 This directory has reached over 60 million monthly active users and has become one of the larger competitors to the likes of Apple and Spotify. You have to use their app to submit your podcast to their directory, but you can submit it to a dozen other directories from it as well.
This is, as the name implies, a podcast directory specifically for women creators. They have a simple form to submit, but since their team is small and gets backlogged easily, they close submissions from time to time. If they're closed, check back in a few weeks and see if they've opened back up.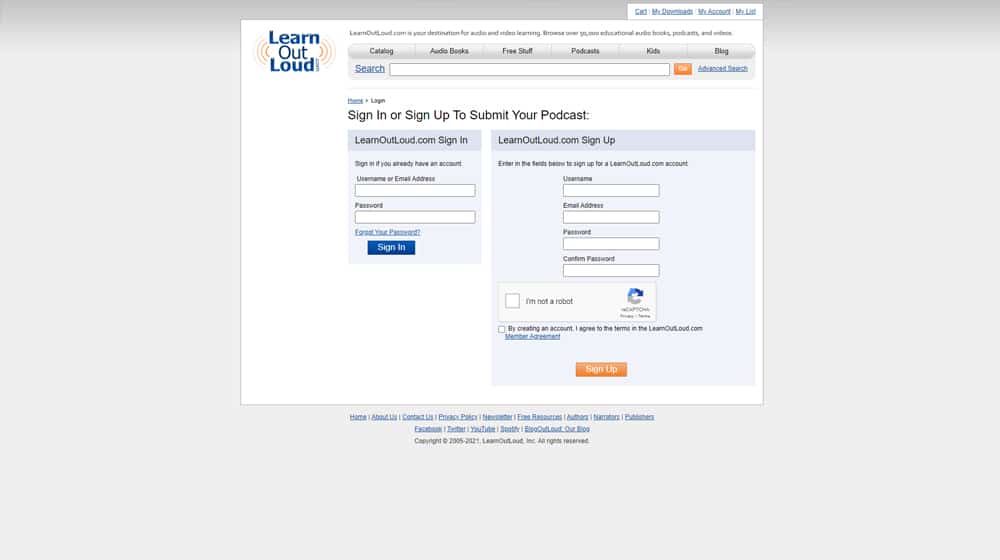 Is your blog earning you business? If not,
let's fix that.
We create blog content that converts - not just for ourselves, but for our clients, too.
We pick blog topics like hedge funds pick stocks. Then, we create articles that are 10x better to earn the top spot.
Content marketing has two ingredients - content and marketing. We've earned our black belts in both.
If you run an internet-based business and are looking to scale, schedule a call to speak with our founder:
This is a directory of primarily educational and edutainment podcasts. Their submissions process filters out the podcasts that don't fit in their niche, so you might not be able to make it in, but if you are, it's a good audience of very engaged users.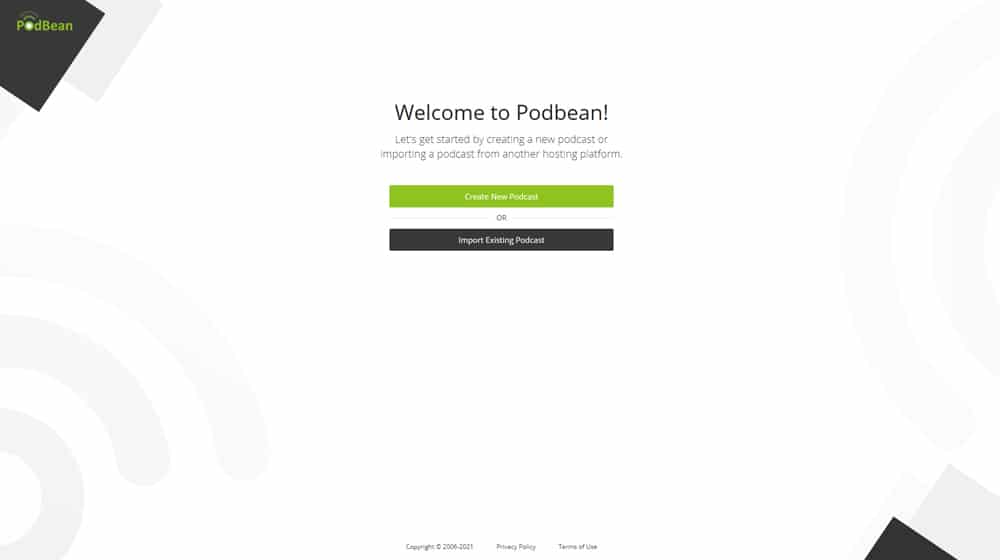 This is another massive directory with a ton of users, but also a ton of competition. It's always worth submitting your content, but be aware that you'll have to do a lot of marketing to compete in their marketplace.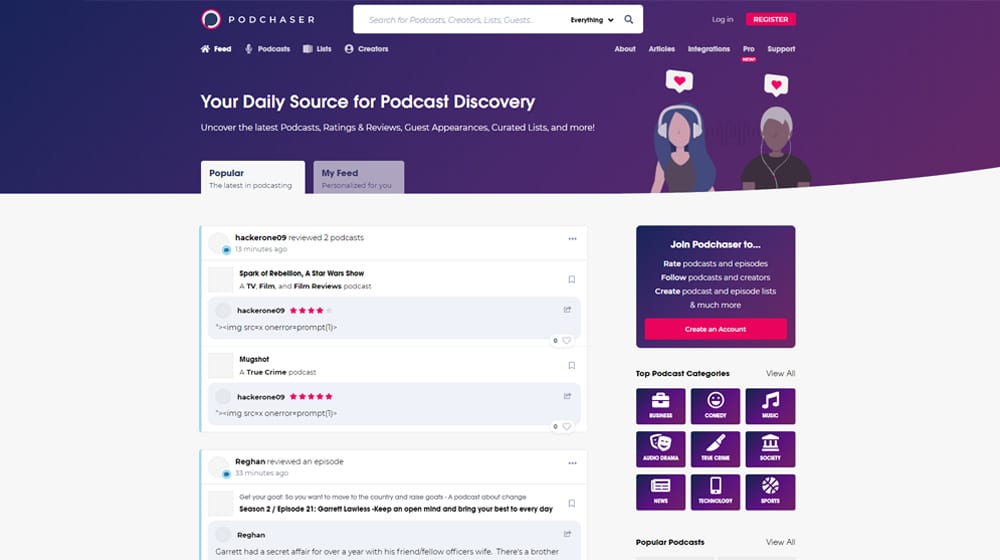 This is a hybrid of a podcast directory and a social platform, sort of like IMDB for podcasts. It's a great platform, and your podcast might already have a presence, so log in and claim your creator profile.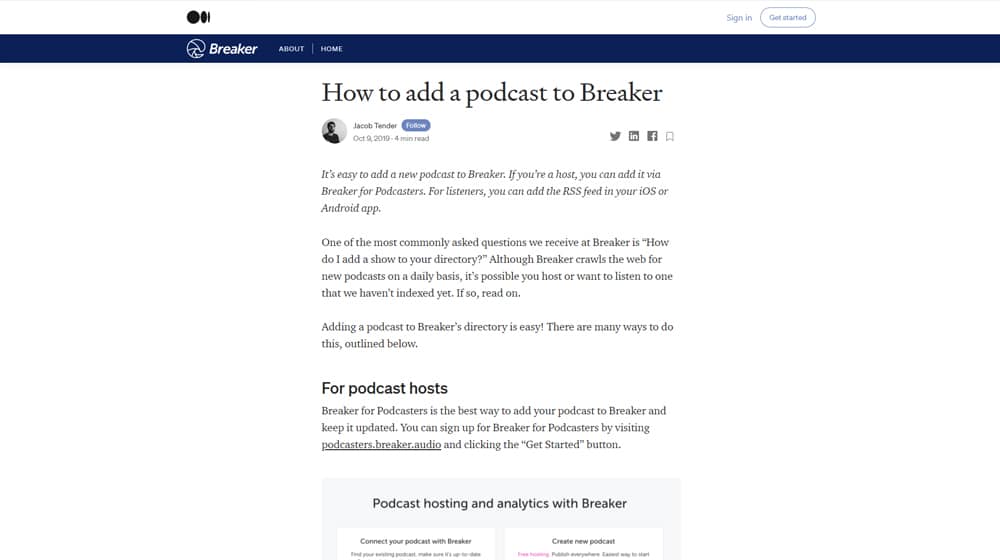 Breaker is another podcast app with social media features, sort of like GoodReads. It allows you to add friends and see their activity, comment on episodes, and generally enjoy basic social features for a podcast. Add yours to their directory following the linked process.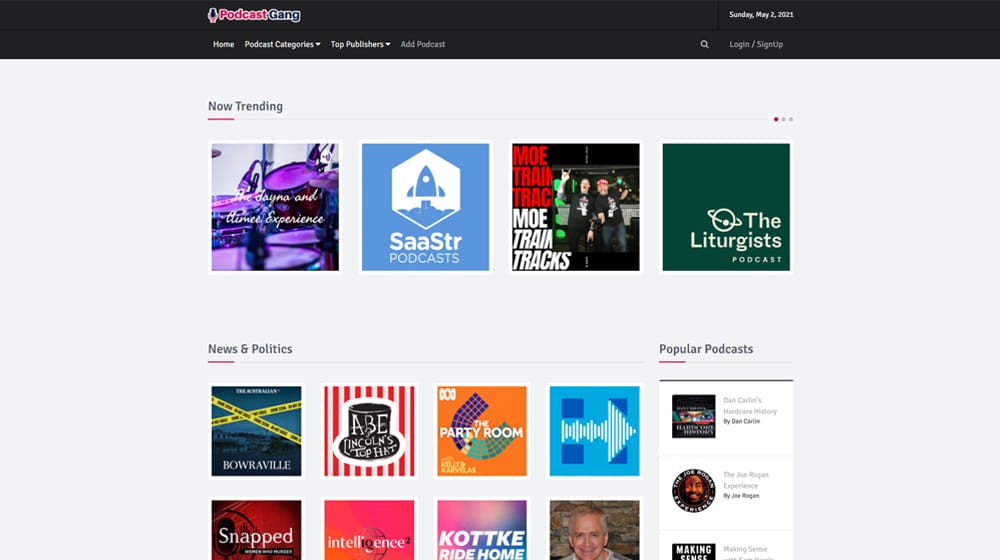 A web-based podcast player with added social media features. The "add a podcast" link is down in their footer, and the process is pretty simple.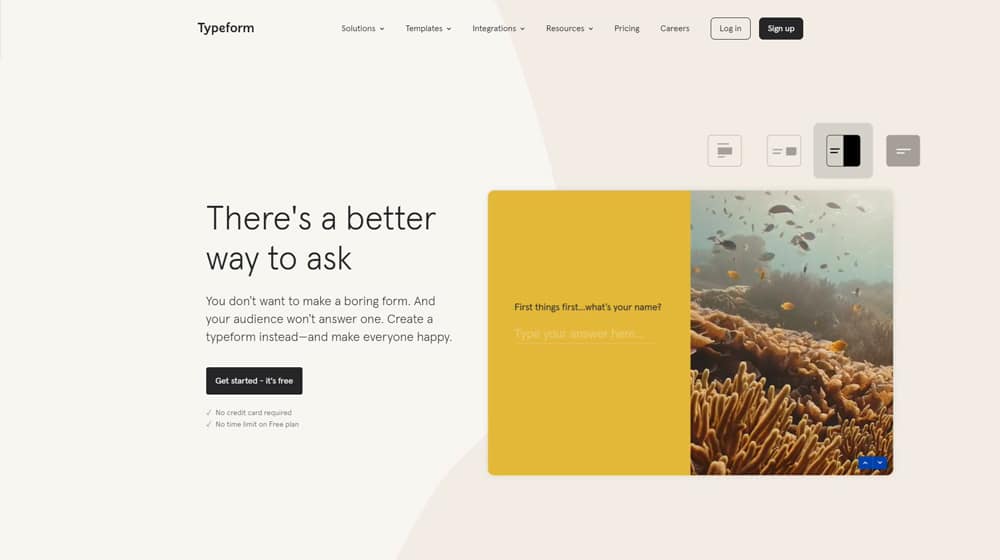 This is a very new directory, still in beta/early access, but with backing from a few high-profile creators. You have to apply to get beta access to submit your podcast to their directory.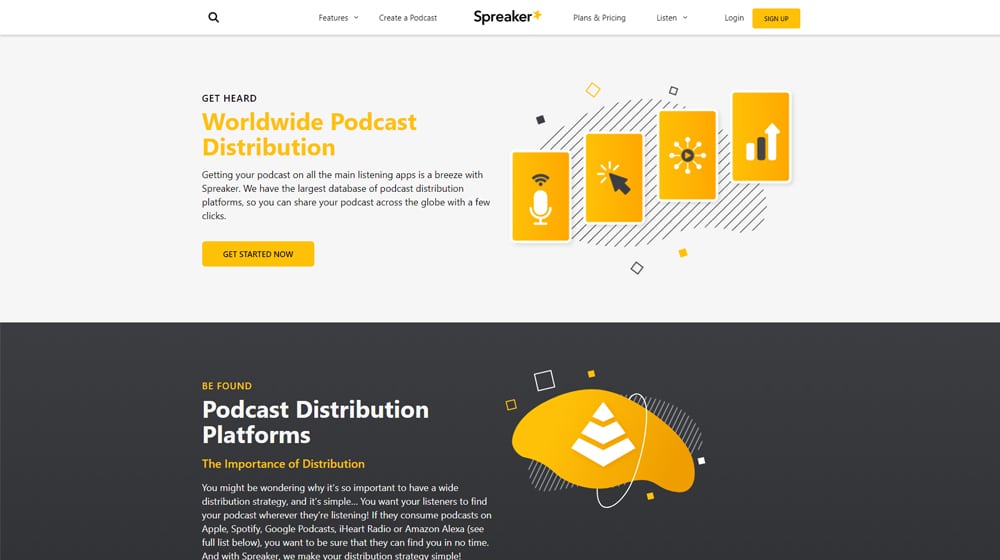 This is an app and toolset for creating, managing, distributing, and promoting podcasts. As such, it's overkill if all you want is another directory. They can submit your podcast to a variety of other directories on this list and can promote it themselves. Unfortunately, it's not free.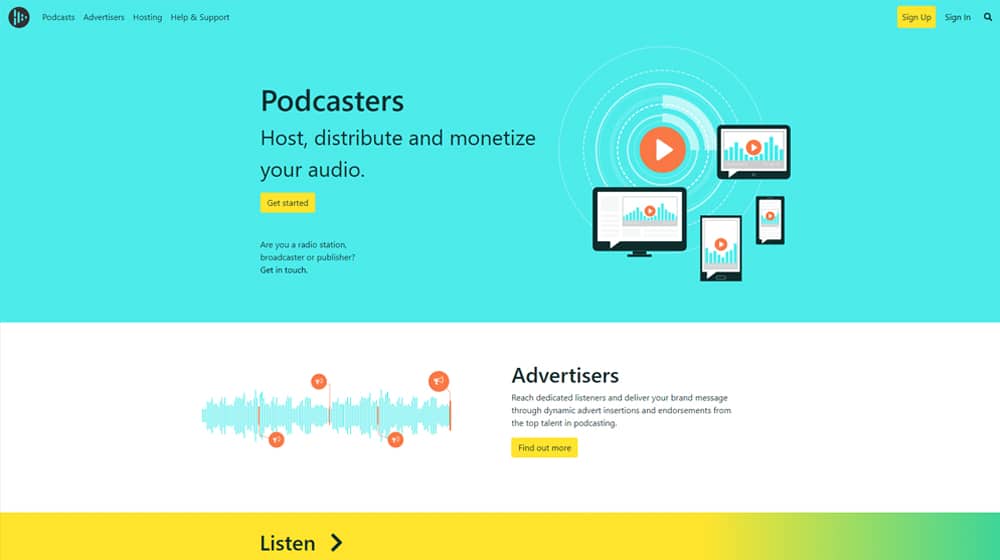 This is another directory with a bunch of features to help creators in making, managing, and promoting their podcasts. You can submit to their directory, and syndicate to a variety of others, but you'll have to pay for an account. On the plus side, you can monetize through their platform as well, if you think you can get an audience that way.
This is another open-source podcast app. It requires a paid account to gain access to their network, but they power the libraries of a lot of different podcast apps out there, so you get instant access to a large number of devices already using certain apps.
29. Laughable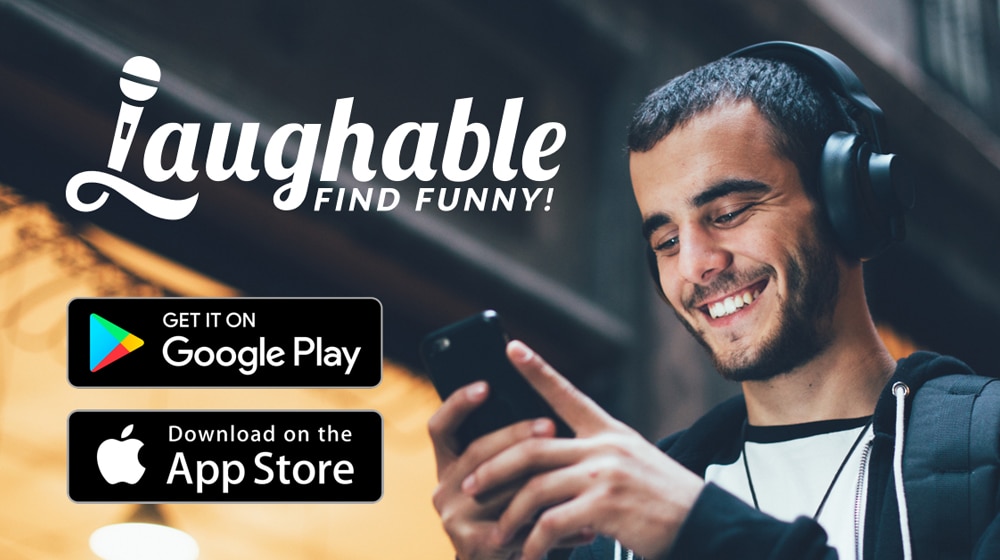 This is a niche podcast network specifically aimed at comedy podcasts. If you have a funny bone and want to share it with others, this is the place to do it. One thing to note, at the time of this writing, their site is having issues. Let me know if it never comes back, so I can remove it.
30. JioSaavn YourCast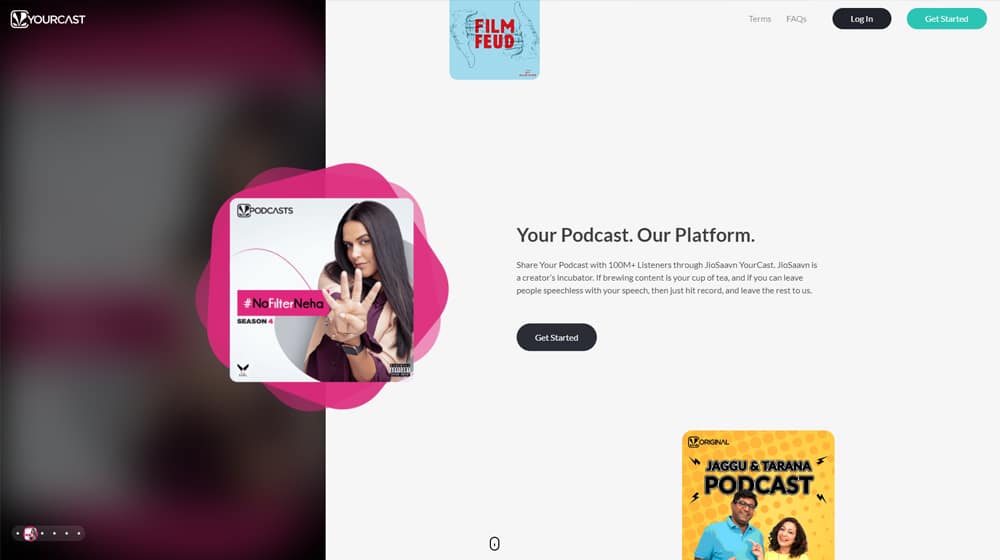 This is an international podcast directory with a huge audience in a variety of countries, many of which are Indian or Middle Eastern, but with many more throughout the world. It's an excellent directory to get the attention of an audience you wouldn't otherwise find on almost every other directory on this list.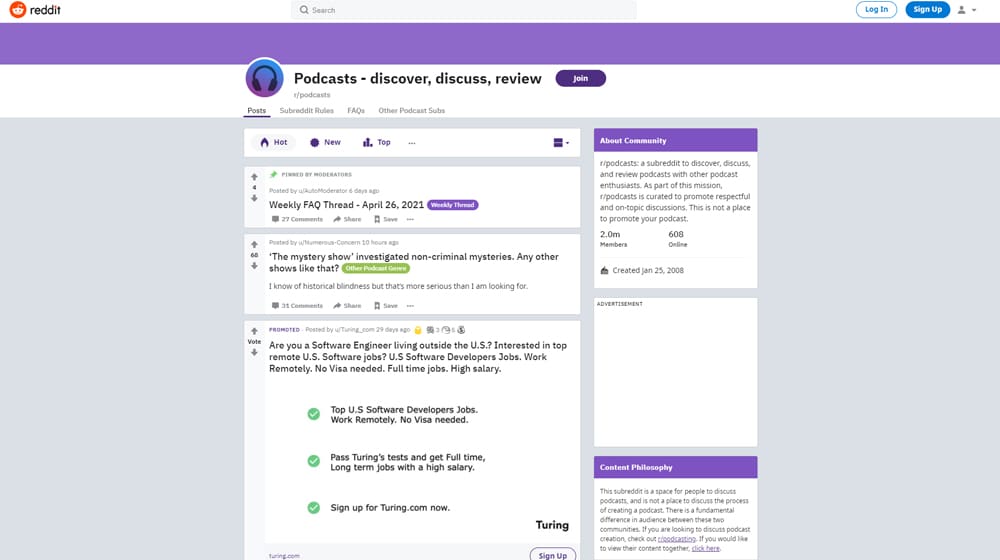 The r/Podcasts subreddit explicitly says no advertising your podcasts… except cases where you disclose your involvement with the podcast, AND your podcast is directly relevant to an ongoing thread discussion. This isn't nearly the hurdle you might think it is, and Reddit can be a great community if you're respectful about using it.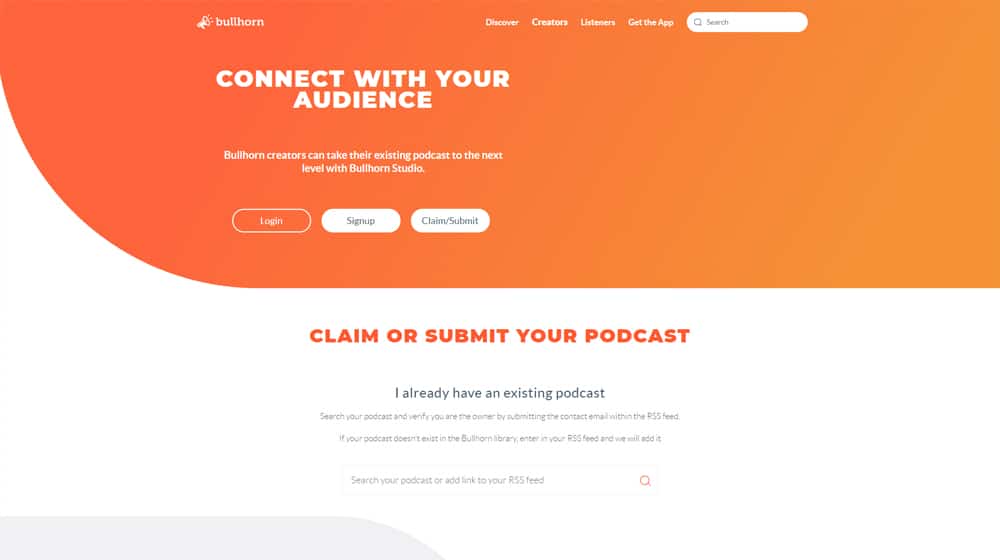 This is a podcast platform with a bunch of added features for creators to use to engage with their audience. Running a podcast through their platform allows you to, for example, take listener questions and even use a live chat while recording. They also offer monetization options.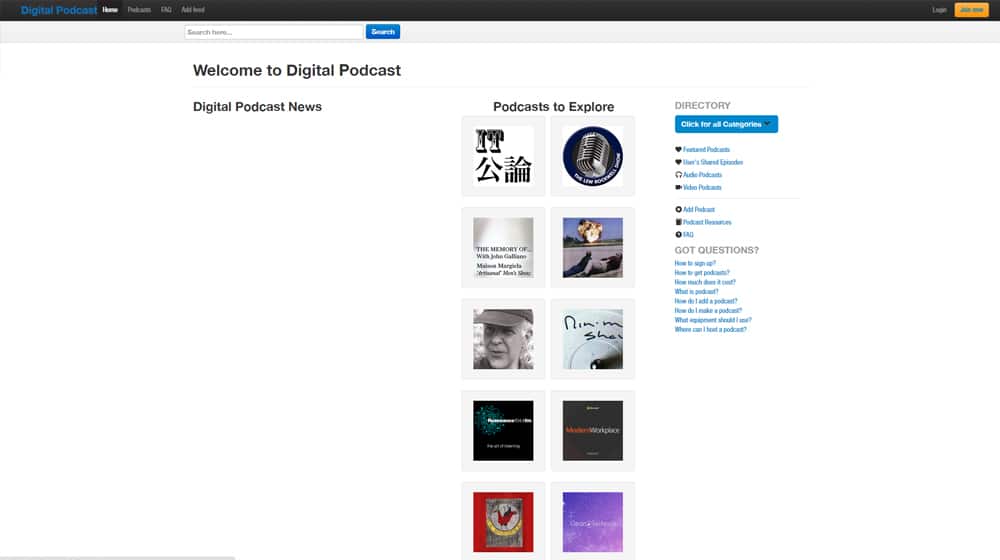 A relatively small directory, their site isn't the most encouraging, but at least it's nearly zero effort to add your podcast to and forget about it.
This is an app-based podcast tool that works quite well - but it is also largely self-contained. You have to add your podcast through their app, and can't do it on the website.
35. PodHound
This claims to be an AI-based podcast recommendation engine. Whether their AI means a basic algorithm or something more complex, I can't say. They do have a few unique discovery options, however, and it's quite easy to add your podcast to their directory.
Another podcast directory, this one has filtered submissions. They only add podcasts that they find entertaining and engaging, so it's a curated list. Submit, but don't be surprised if they don't add you.
This is not a directory itself, but rather a tool that has a list of directories, and submits your podcast to all of them with a simple button press. It's very powerful for getting into a lot of indie directories you might not otherwise find. You can see the full list of directories they submit you to on their site.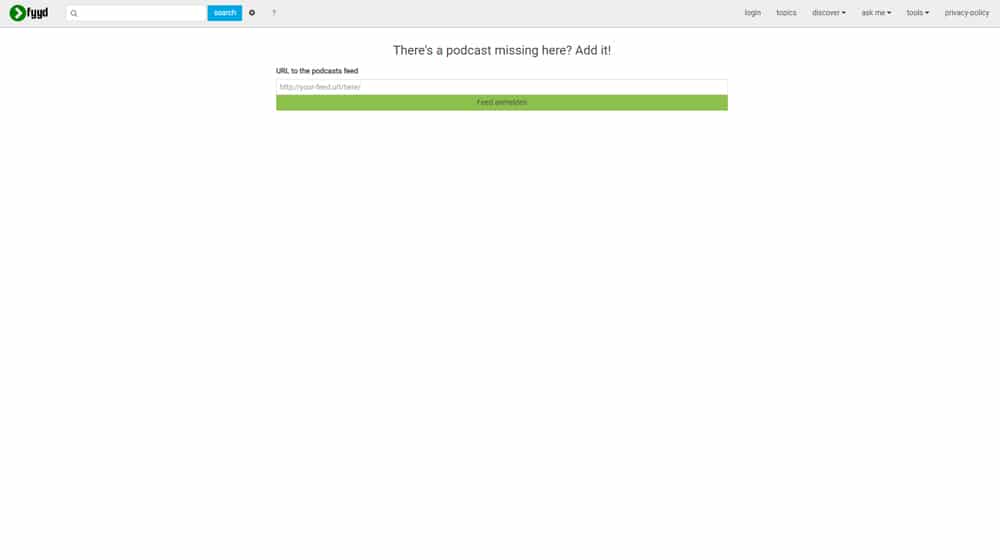 This is a Germany-based directory for podcasts. You might not get a lot of traffic from it if you're not speaking German, but hey, it's worth a try.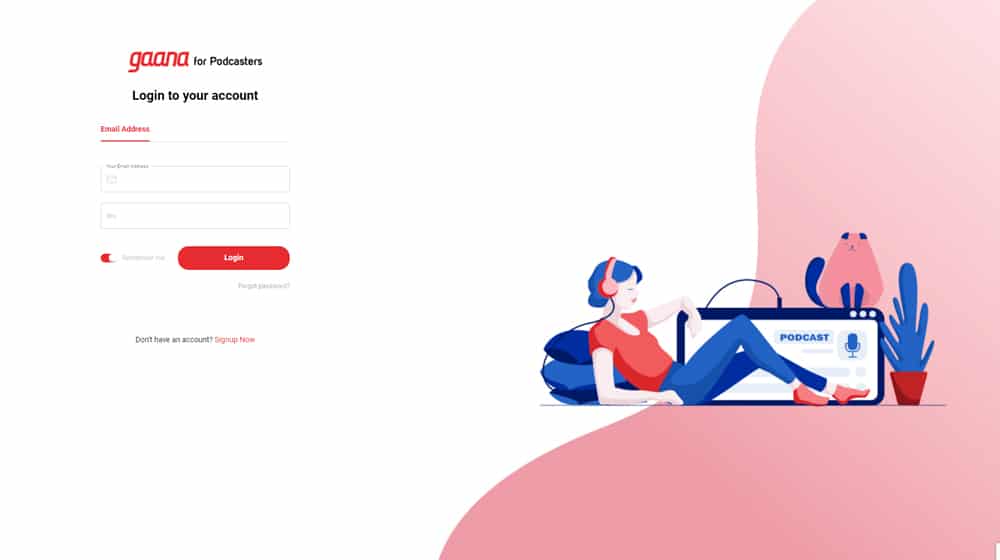 This directory is mostly used in Southeast Asia and India. Be aware that you should uncheck their "host your podcast" box when you submit because otherwise they'll CDN-cache your podcast and you won't record stats directly.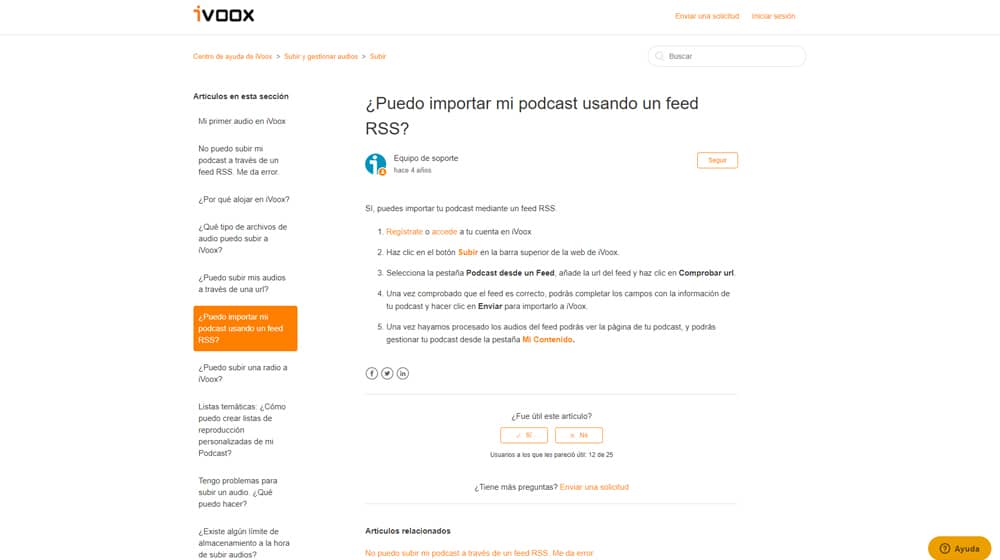 A huge Spanish-language podcast directory that hosts a lot of English content, but has a site primarily in Spanish, so it can be a little difficult to navigate.
Podcast Index is an innovative platform aiming to preserve and promote podcasting as a platform for free speech. Established as an open-source, blockchain-based initiative, it strives to protect the podcasting realm from centralized control.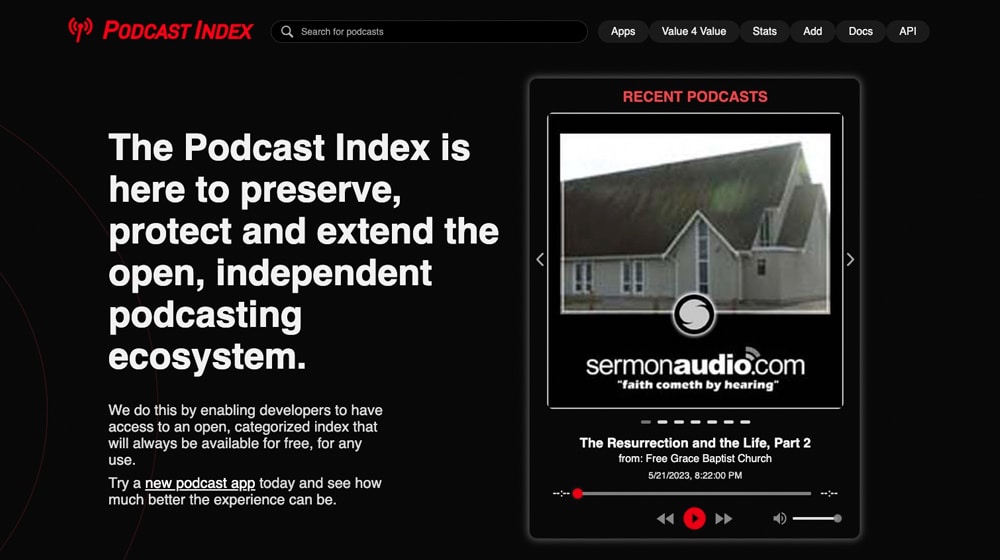 One of the interesting aspects of Podcast Index is its decentralized nature, which stands in contrast to other podcast directories. This means no single entity has control over the information, ensuring greater freedom and resilience of the platform.
Dead Postcast Directories
Wrapping up the post here is the section for podcast directory failures. Each directory on this list (and there are thankfully very few, thus far) is something you should be concerned about for some reason or another. If I learn about a podcast directory that steals content, is unreliable and unresponsive, or is otherwise is shady for creators, I'll put it here.
Additionally, this is where podcast directories go if they disappear or their website was shut down unexpectedly:
iPodder – So far, the only entry on this list. This seems to be a legitimate directory, but currently their website simply no longer exists. If they come back, I'll move their entry up above; until then, here it sits.
AnyPod - TuneIn is the go-to podcast directory for Alexa, but AnyPod was one of the primary apps that Alexa users could add specifically for broader podcast access. Submitting your podcast to this directory was another option to give you greater exposure to the Amazon crowd. It seems to have died in 2022, but we'll update this list if it comes back online.
Stitcher - When I first came across Stitcher, it was one of the pioneering podcast directories that made podcasts (originally named after the Apple iPod) accessible on Android devices. This made it a primary choice for many Android users, whether they were on phones, tablets, smart speakers, or various car stereo systems. However, Simplecast eventually shut down Stitcher, and now it just redirects to their "connect" service. This new service offers to submit your podcast to different podcast platforms for a nominal fee.
So there you have it! The most comprehensive list of podcast directories I can come up with. I need your help to expand it, so if you have something worth adding, feel free to drop me a name/link in the comments below.