Textbroker Not Working Out? Here Are 20 Alternatives to Use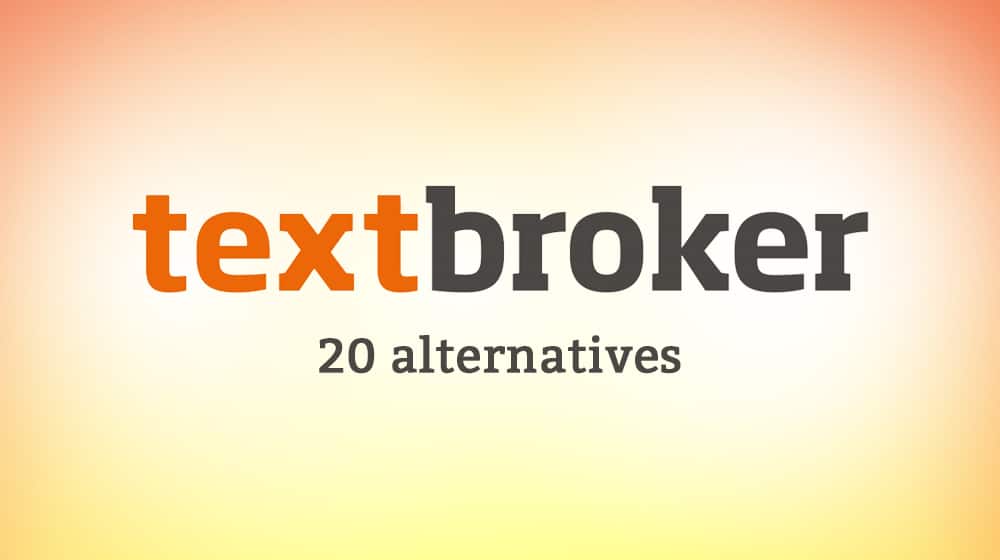 Textbroker is one of the more commonly known content mills, because they've been around for a while and have survived multiple Google algorithm updates that killed lesser content mills. They are, however, still among the bottom of the barrel. Their roster of writers tends to be largely low quality, and while you can find some diamonds in the rough, it's going to take a lot of trial and error, a lot of revision requests and dropped assignments, and plenty of money spent on content you don't really want.
Alternatively, you can always just bypass the struggle with Textbroker and try out one of the other content mills. They're far from the only game on the block, you know. I would venture to guess there are at least 100 different content mills out there, though some of them might have a very low population. If you count agencies, there are way more, but then you have to figure out how to draw the line between a content mill and a higher quality agency.
If you want to check out a different content mill, but aren't sure which one, here are twenty you can pick from. I've never used any of them personally, though I've talked to writers and clients for a few of them and have a basic impression. That said, none of them have a reputation of outright scams or other malfeasance, so feel free to give them a shot. The worst that can happen is you waste a bit of time and money, but not a lot of either.
Imagine a site that worked basically just like Textbroker, except it was better in every way. The writers were friendlier and more fluent in their niches, the profiles are more robust, the content is higher quality; it has everything you want to have out of a content mill.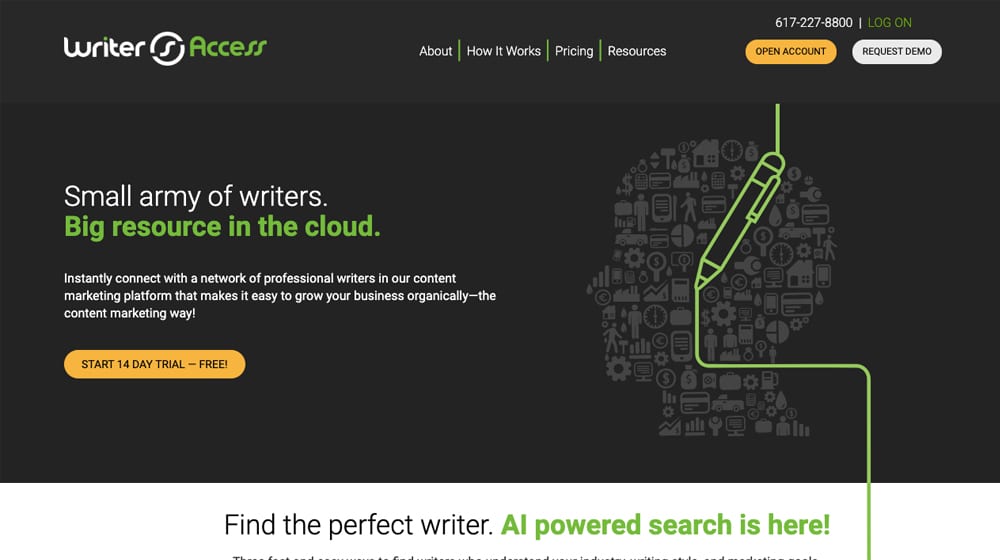 What you're imagining is Writer Access. It's still a content mill, but their roster of writers is better all-around. You can tailor your assignments to specialists for particular industries, and you can put out a casting call and have writers apply to be part of your team, allowing you to curate the best ones.
The only downside to Writer Access is the pricing. On average, you're going to be paying a bit more than Textbroker rates here, and if you want the best talent on the platform you're going to have to pay for it. Still, though, it's more worthwhile than many others on this list, which is why I've put it right up top.
Media Shower is a bit odd. They're part content mill, part marketing firm, so they'll help you with more than just content if you pay for it. Also, their payment system is different from a content mill; you pay for a monthly subscription, and they provide whatever you're paying for, be it content, a marketing toolkit, press releases, or content optimization. Pricing ranges from $500 to $5,000 per month.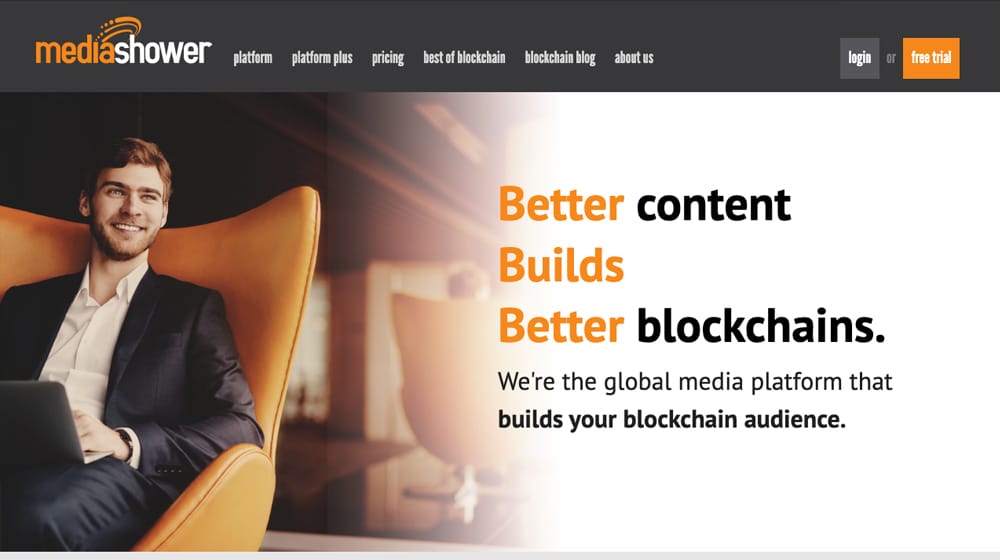 Possibly one of the stranger aspects of this site is that they pivoted hard to blockchain technology. They're huge believers in the Bitcoin technology and its spinoffs, and they use it like a buzzword even in places it doesn't make sense. If you're in that niche, you can benefit from their focus, but if you're not, it comes off as annoying if anything.
Zerys has a managed service and a content mill self-serve platform. The managed service, though, really just has someone else creating your listing for you. On the back end, it's just another content mill, with open pools, assignment descriptions, and writers vying for the chance to write your content for you.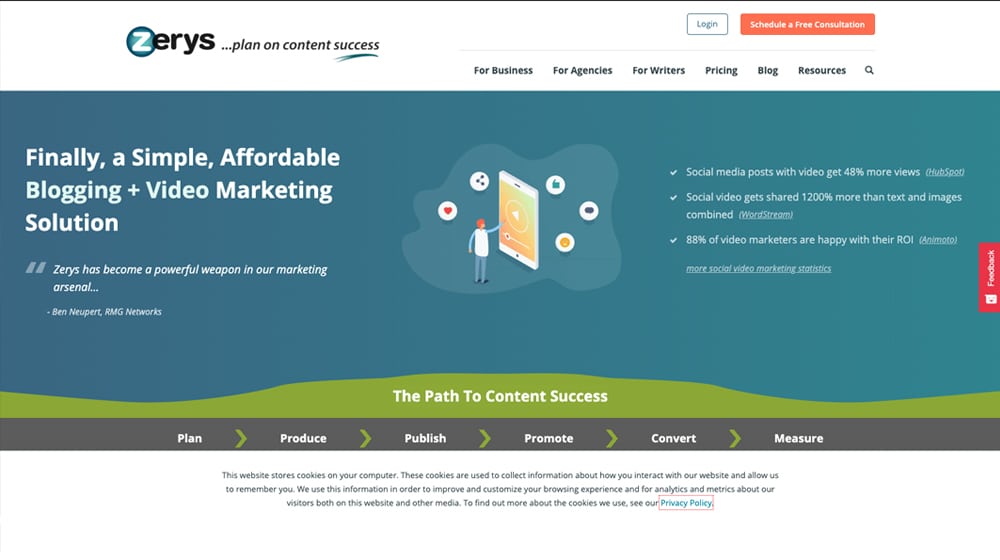 Pricing tends to be a little higher than Textbroker for basic work, and even higher if you want more technical content. The population is also somewhat lower than many other content mills, so it can take some time for your assignments to be picked up and written. Still, it's worth consideration.
Constant Content used to be a simple content marketplace. Writers would write content on spec, and if you saw something you liked, you could buy partial or full rights to it. Partial rights are interesting; you can buy it and publish the content, but other people can come in and also buy rights to it. This, unfortunately, means that someone else can copy your content legally, and it can hurt your SEO. As such, most writers no longer offer partial rights, because it just ends up being a single sale rather than multiple like it was intended.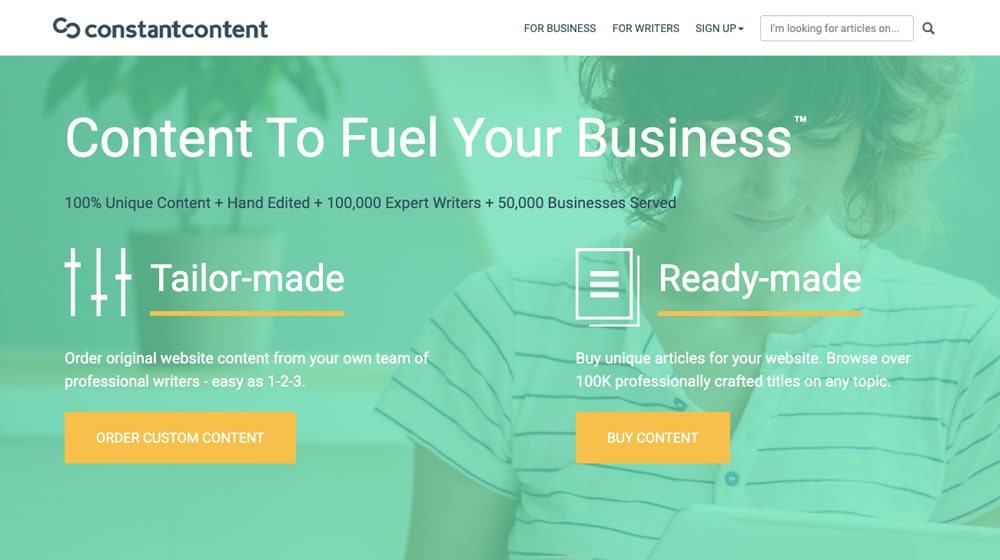 You can also build teams and set assignments, where writers deliver submissions and you can buy as many of them as you like. It's probably one of the better spec networks out there, actually, though pricing is higher than many content mills because of it.
Verblio is kind of a cross between a content mill and a spec writing site. You sign up and you can post assignments, and writers will write spec content for you to browse. You can buy what you want, and anything you don't buy goes into a pool for other businesses to pick through. You can also pick through old written content and buy anything that works for you.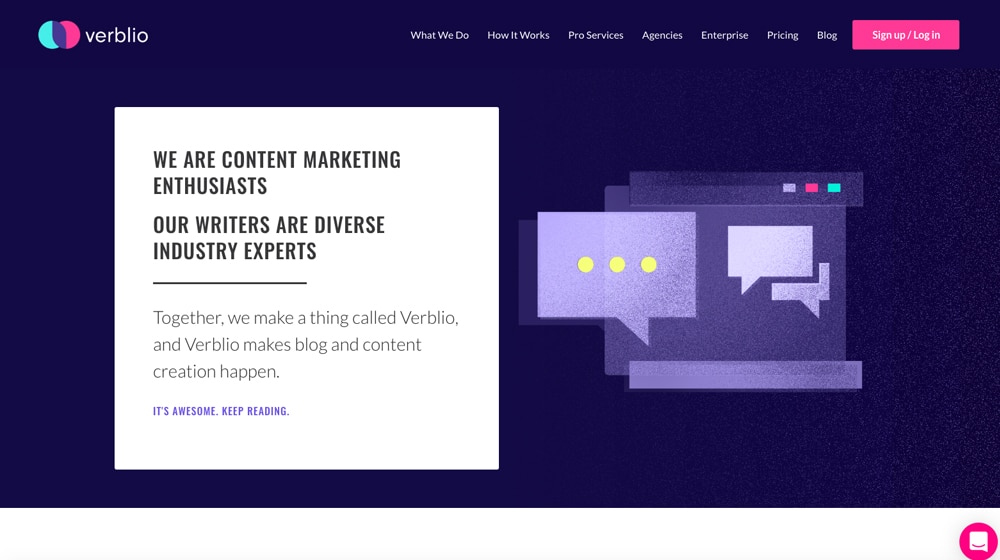 Verblio was previously known as Blogmutt. They did the same thing under that name, but the rebranding allowed them to distance themselves from some negative reviews and adjust their pricing to be more premium-level than entry-level.
Words of Worth is one of a few content mills that I hesitated to put on this list, because they're purely the writer-facing arm of a content marketing agency. If you go to their site, all you see is information about how to write for them, not how to hire them. You need to contact a different business – and I don't know which one – to hire the writers at Words of Worth. It may be worth contacting them if you're curious about this.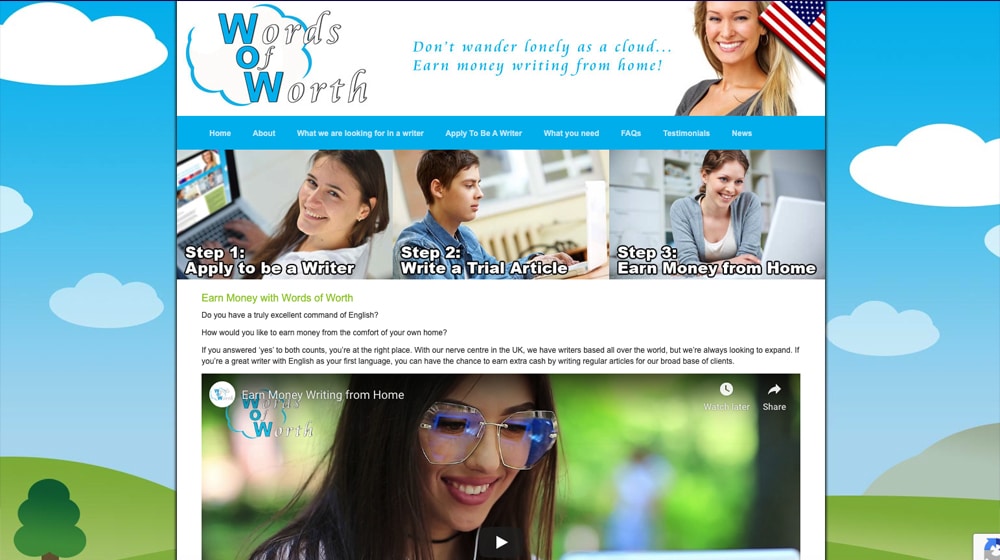 Words of Worth is also interesting, in that rather than paying for individual projects, you can pay for a package deal. Say you want 10 articles on a given range of subjects; you can contract one specific writer to deliver all ten, so they work together and are written in the same style. This can be hugely beneficial for blog writing!
Contently is another platform where you sign up for a monthly subscription, which includes access to their writer talent pool, but also to content ideation and strategizing tools that can help you determine what kind of content you need for your blog.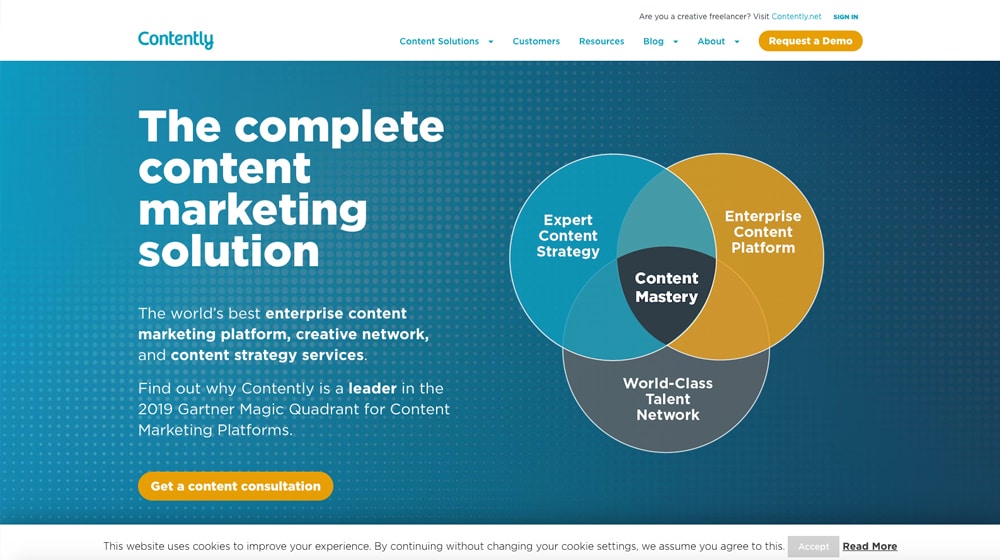 The pricing is pretty expensive for a content mill, so you want to be conservative with using it when you first start out. Make sure to give it a test run and see if you can get real value out of it before you invest more heavily into higher tier plans.
Like Contently, ClearVoice has taken steps to add value onto their platform beyond just simple content production. When you pay for a plan, you get tools for content ideation and organization, editorial calendars, and more.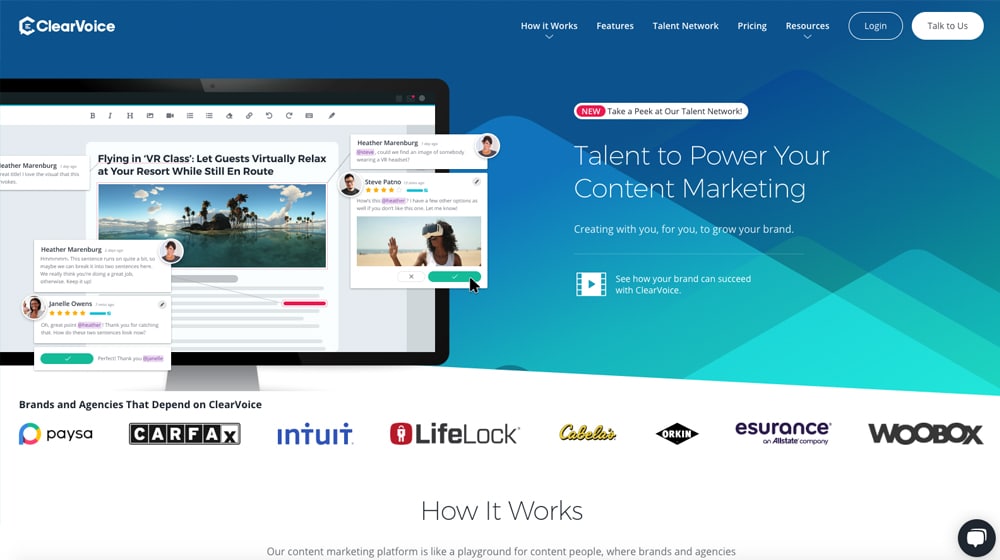 You also gain access to their roster of writer portfolios. You can search through and find writers who suit your budget and needs, then pitch assignments to those writers. You work with the writers and an editor to produce high quality content, and publish it through their tools automatically or by manual operation, whichever you prefer. The only downside is that pricing can be quite high for a content mill.
Skyword is on the border of what I would call a content mill. Their pricing is high for content mill content, but it's low for an agency, so it straddles the line. They're really a content marketing agency that works with mid-range and small businesses. It's pretty good, but there are a few quirks with the system.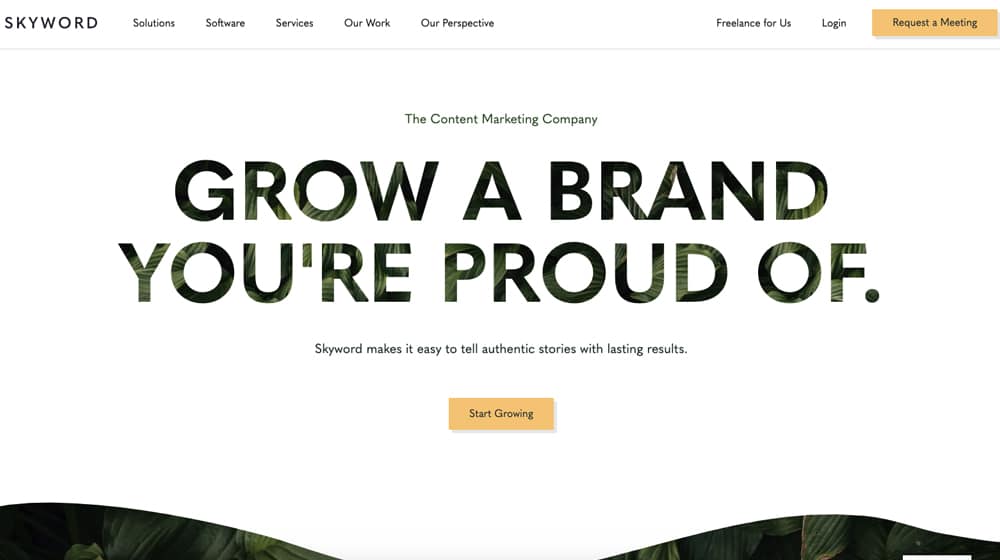 Possibly the biggest drawback is the editing process. It's not entirely consistent; some times you can bring your own editor, and sometimes you can hire an in-house editor. It's also possible that an editor will spot-check your content before delivery regardless, which can add some delays. Overall, though, it's not a bad platform to try.
Now, eByline is an interesting spin on a content mill, where they focus more heavily on journalism than on general content. This can be good if you're a business trying to position itself as a new Vox or Verge, but if you're just trying to have an authoritative industry blog, you're better off looking elsewhere.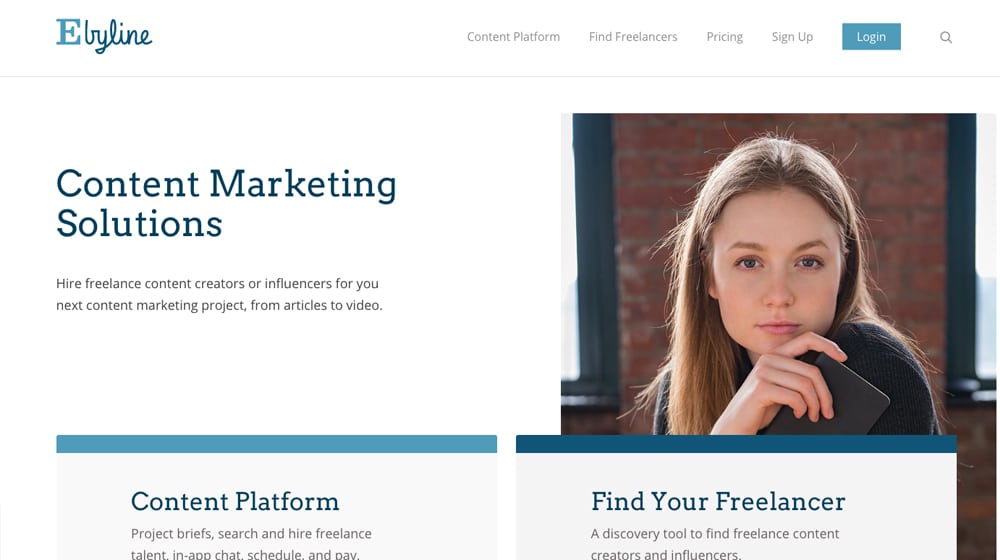 Pricing is also very inconsistent. They judge your requests based on scope, complexity, content type, and volume, and come up with a price from there. There's not much room to haggle, but neither is it truly consistent from one project to the next.
Content Gather is similar to Constant Content, in that it functions as a content marketplace.
Is your blog earning you business? If not,
let's fix that.
We create blog content that converts - not just for ourselves, but for our clients, too.
We pick blog topics like hedge funds pick stocks. Then, we create articles that are 10x better to earn the top spot.
Content marketing has two ingredients - content and marketing. We've earned our black belts in both.
If you run an internet-based business and are looking to scale, schedule a call to speak with our founder: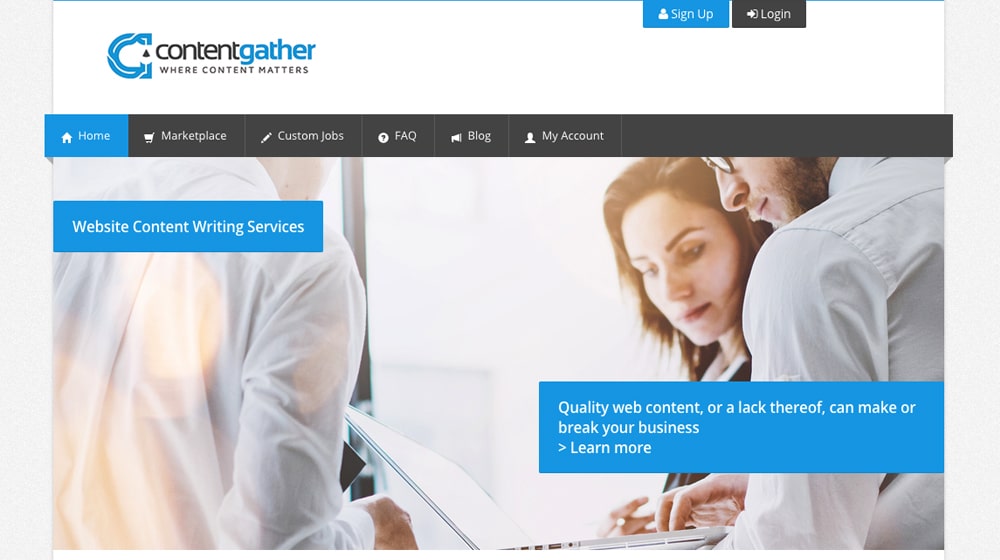 The primary downside to this site is that it has a relatively small stable of clients and writers, so turnover is very slow. You can check the marketplace for content, but if you don't like what you see, don't expect to see a lot of new content any time soon.
This particular content mill has four star-levels for writers, and pricing depends on the star level and length of the content you want to purchase. Their lowest level of content is about on par with Textbroker's 3-4 star content, and it goes up from their.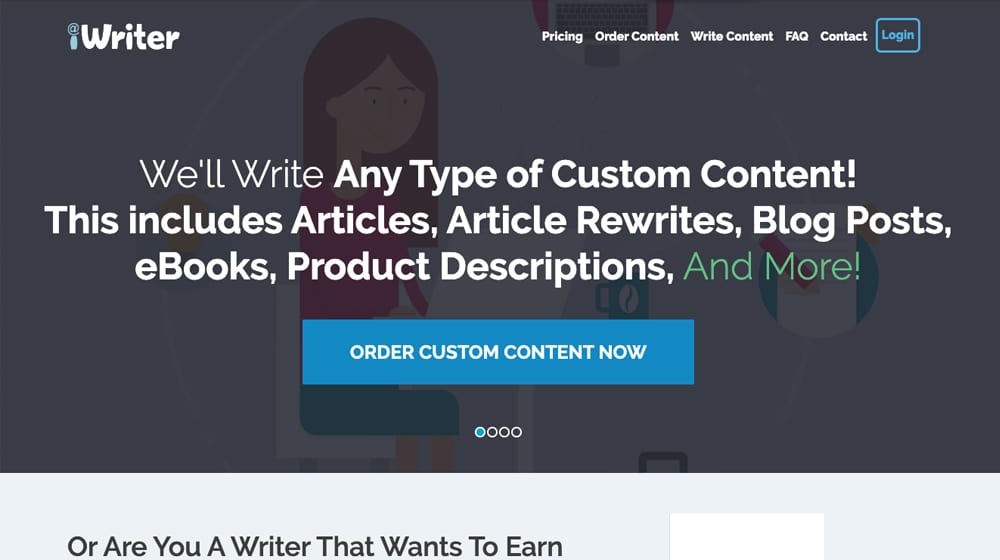 Pricing is still pretty low, and they allow you to purchase a variety of different kinds of content, including manually-spun article rewrites. I recommend going for original content, of course; rewrites can be detected by Google's algorithm and could potentially get you in trouble.
Scripted is a relatively new content mill, and unlike other content mills, they have writers from a range of European countries and even a few more exotic locations, like Japan. This means you can get some more local content if you're in one of those areas, though since most content online is in English, it might not be as big a benefit as you'd like.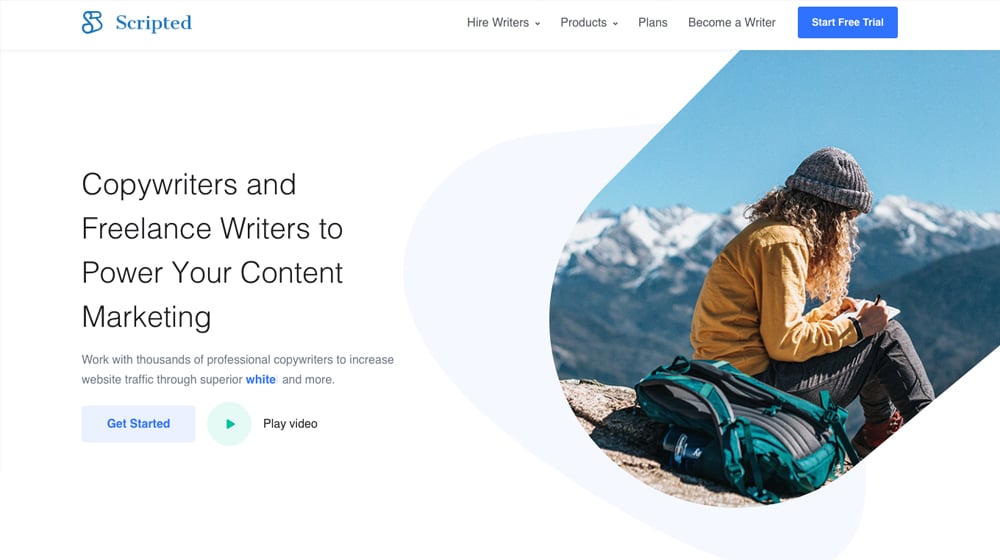 Pricing varies depending on the kind of content you want, but you're really just paying a subscription fee that starts at $124 per month. They limit you to the number of writers you can invite to a project at the low tiers, the number of revisions, and some other perks that the higher tier plans get. Up to you which plan you prefer, honestly.
The Content Authority is another Textbroker-like standard content mill. They allow you to order content of varying types, including blog posts, ebooks, press releases, social media posts, and more.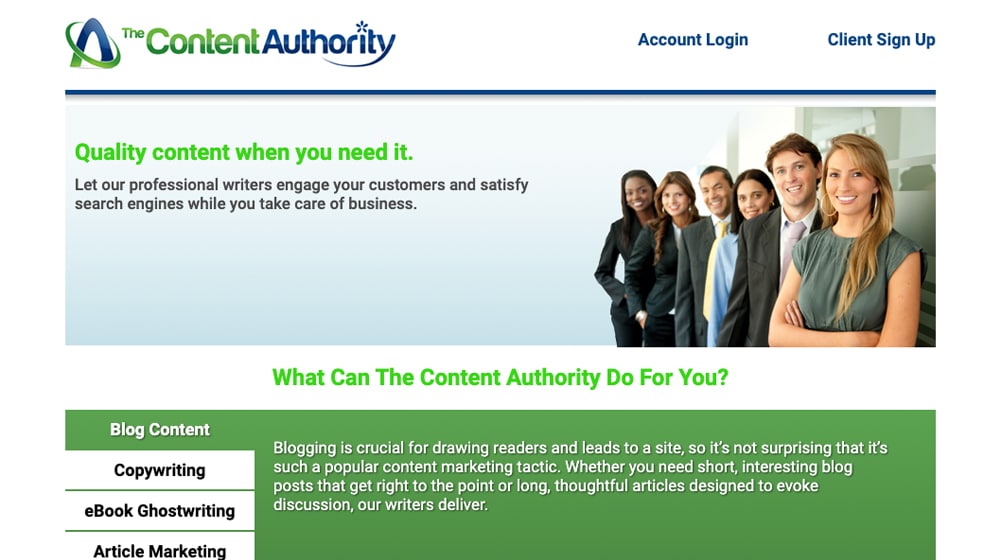 Pricing ranges from 1.2 cents per word for low-end content to 6.5 cents per word for high-end content. At those prices, you're not going to be getting the next Odyssey, or even the next big viral post, but it's good enough if you want to fill out a blog with basic content as a seed.
Like Textbroker, ContentFly is a content mill, but its marketing angle is to present itself as a higher-end solution. Instead of charging 2-3 cents per word, they charge 7-10 cents per word and up, depending on the length of your content. They have a money-back guarantee, but only if you've purchased at least 4,000 words of content. Like Textbroker, they have free revisions.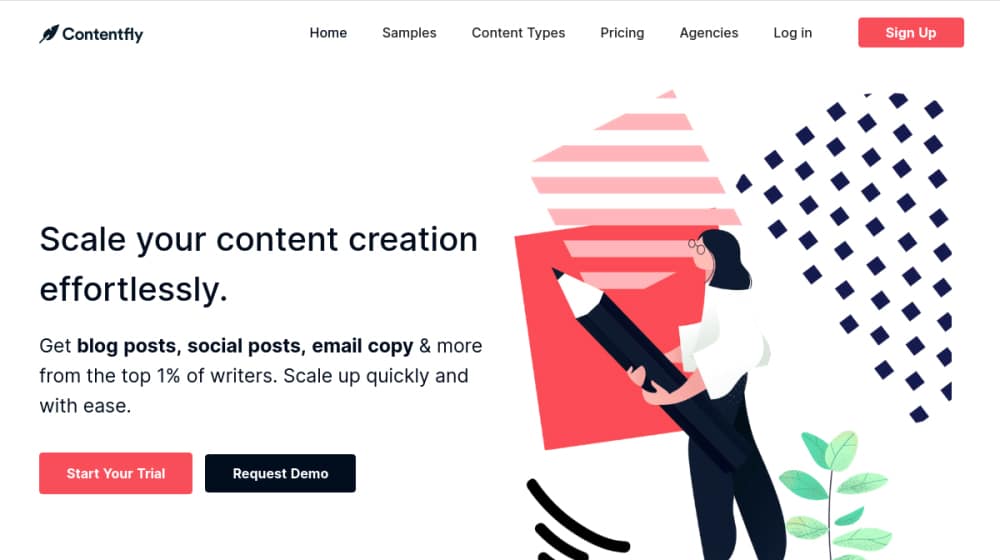 Unfortunately, the general feedback about the content written on their platform is that it is simply "okay." Several of our clients worked with ContentFly and mirrored that sentiment. The real benefit of using ContentFly over Textbroker is that it comes with royalty-free images. Still, those are free anyway, and there are many places to grab free photos.
BKA is one of the older content mills on this list, founded somewhere around 2009. They are about as standard as a content mill can get. They focus on keywords and formulate ideas around it. The only strange thing is that they deliver content in MSWord formats rather than in the usual online form delivery or some integrated tool.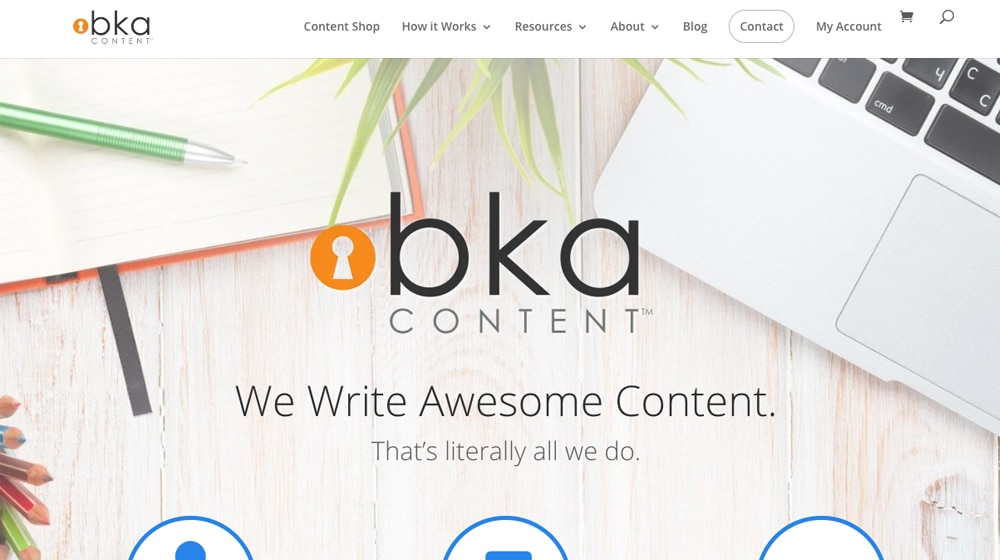 Pricing is par for the course for content mills. It's not very high, and the quality is what you pay for it. If you go in with low expectations you may be pleasantly surprised, but if you're looking to find that diamond in the rough, you may just be out of luck.
Copypress is a mid-range content mill, with pricing that reflects having a slightly better talent pool than the norm, and an emphasis on more well-researched and thought out content. One of the biggest drawbacks to many content mills is that, to facilitate ease of writing, writers push out the most basic content they can within their guidelines. Copypress tries to buck this trend and focus on better, deeper content.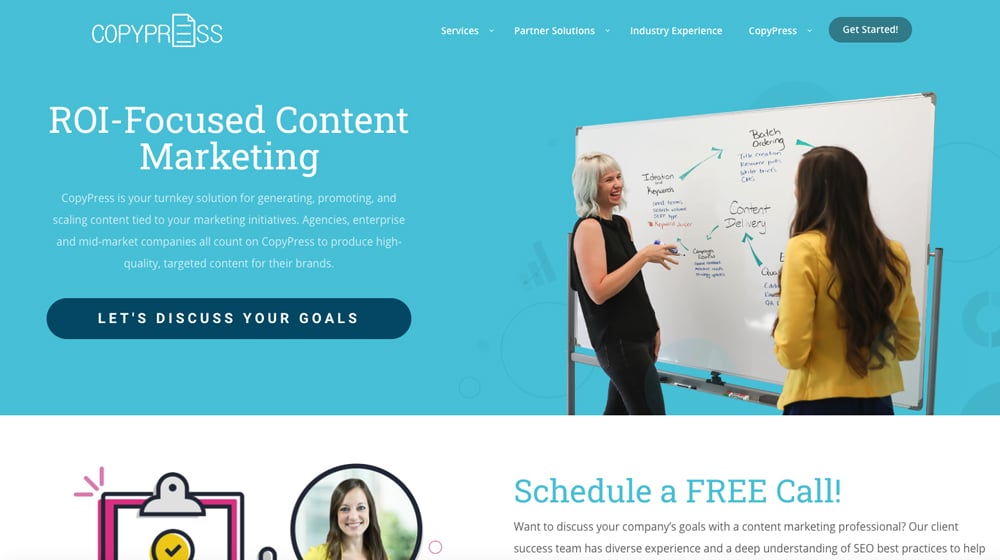 Does it work? Well, it depends on who you ask. Some clients come away satisfied, and others find the content still too basic for their blogs. It's all about context and how well you convey your needs to the writers at hand.
SmartBug is a content marketing agency that I've listed mostly to show you that there's more to life than just the content mills. Some content marketing agencies cater to small businesses with relatively low budgets, and that's what you're getting here. You can hire them for a variety of different kinds of content, but they're also going to push you to use their platform, their managed services, or their other tools. How much you get out of it depends on what you need.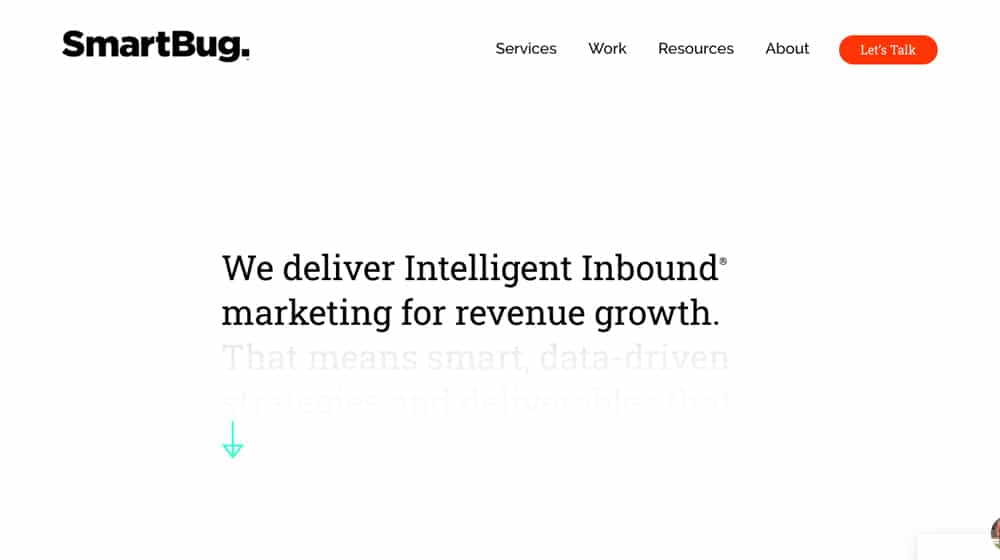 It's also worth noting that this company focuses pretty heavily on B2B content. They can handle B2C content if you need them to, but it's not their usual focus, so it might not be as good. B2B writers can sometimes be hard to find, though, so it's worth giving a look.
NewsCred is another of those content mills that focuses much more heavily on journalism and unique, detailed reporting than it does on informational and evergreen articles. As such, they have accumulated some talented researchers and writers, and their pricing reflects that.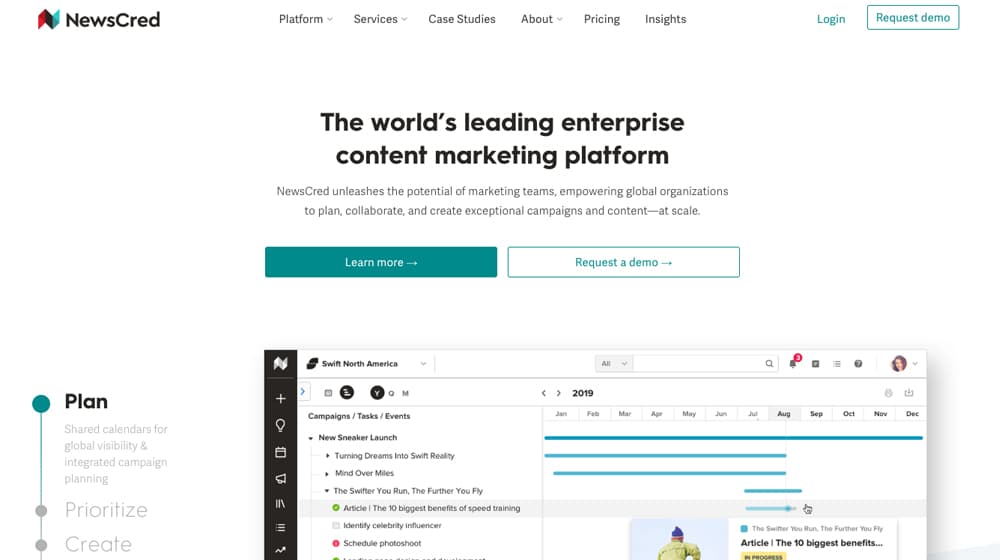 Don't expect to pay the low content mill rates for the content you get from this agency. They aren't top-tier pricing, but they aren't too cheap either. You're going to be paying fair rates for what you're getting. Still, what you get is probably going to be quite decent.
Upwork is last on this list because it's not really a content mill. Rather than hiding contact information, Upwork allows you to reach out to freelancers directly and contract individuals. There's no mucking about with open pools or hidden talent; you find someone, you hire them, and you get what you get. Pricing depends on the freelancer, and it's up to you to work out a contract that satisfies you both.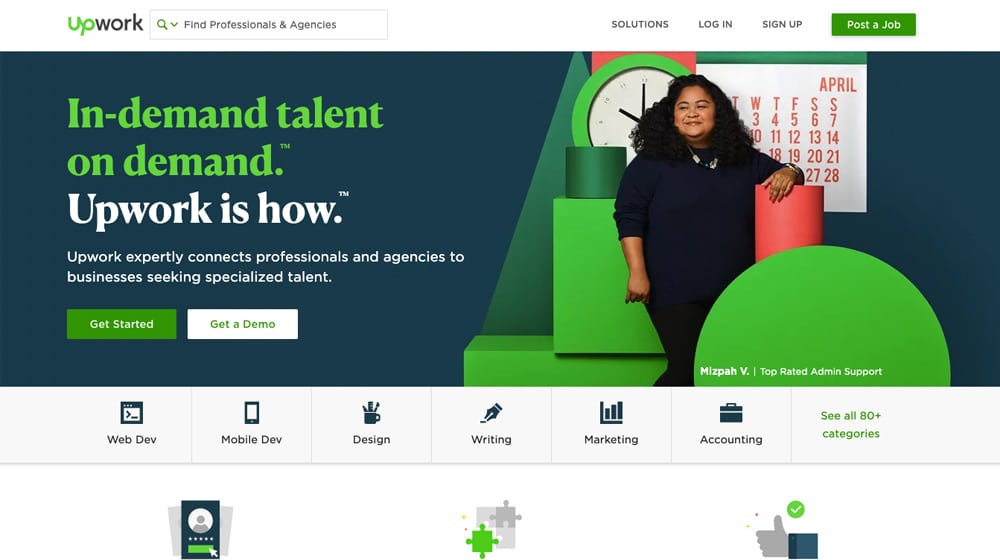 Upwork is one of many freelancer hubs, and I'm only including it to show you that there are options beyond just content mills if you want content, even cheap content. Give it a try and see how it works out.
2022 Update: Dead Sites
As with any blog post, links get stale, and things need to be updated. This section is a list of sites that I mentioned that are no longer around or are having issues, and I've included them here for posterity:
1. London Brokers
London Brokers was another of those companies that hires writers for a pittance, and delivered their content through another agency with a different name. Much like Words of Worth (and Writer's Domain, which I didn't list), you would have to reach out to them directly rather than through their website to figure out how to hire them to produce content for you.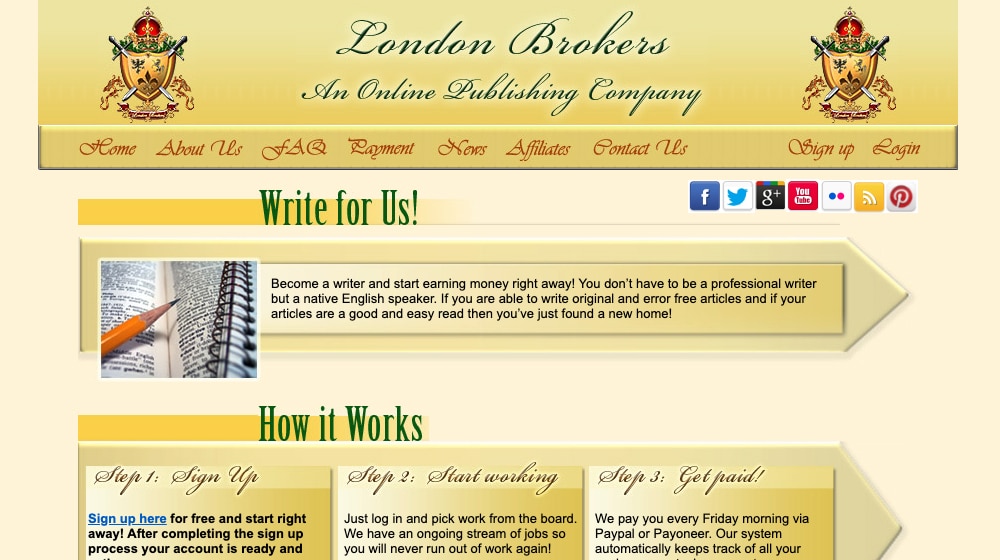 One potential benefit to this content mill was that they had a portfolio of writers from non-US countries. Normally this might not seem like an upside, but if you wanted bilingual content or content with a foreign angle to it, this was a clever way to get it.
Your turn! If you have used any of these platforms as a client – not as a writer – please leave a comment with your experiences. Like I said, I haven't really used many of these, so I'm interested to see how my impressions line up with reality. Drop me a line!