15 Ways to Diversify Your Business Away from Amazon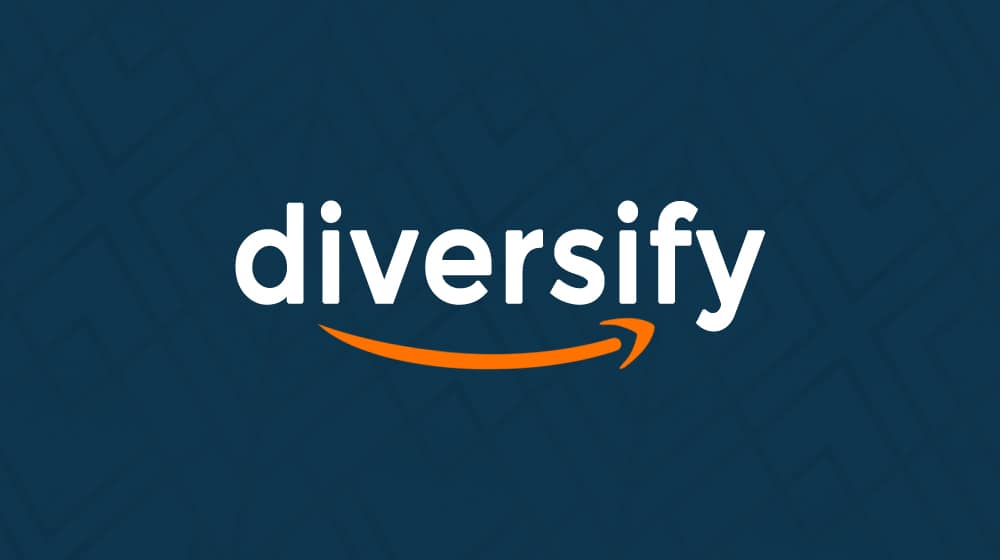 Amazon Business is an excellent platform in many ways. It's globally present. It has such a high percentage of the market share that nearly a third of global e-commerce runs through the platform. It's relatively easy – at least, a specific definition of easy – to get set up and running. It gives you the flexibility to fulfill orders yourself or use Amazon FBA. It also lets you choose between direct sales, drop shipping, or affiliate marketing.
Unfortunately, it also has a ton of issues.
As a monolithic megacorporation, it's challenging to get more than the bare minimum support or assistance if you're not doing six figures of sales.
A lot of their review process is handled by robots, which can make decisions that harm you with no way for you to refute them.
Being reliant on a giant corporation means you're entirely at their mercy; if they make a change that nukes your entire business model, that's it, you're done.
Amazon has a wide range of far-reaching ethical concerns that some people don't want to support if they can help it.
Many businesses are operating entirely on Amazon, and it's a precarious position. At any time and for any reason, Amazon can choose to shut down your account, and there's nothing you can do about it. No arguing, no fighting back, no chance in court; just 100 to 0 in an instant, destroying your business and removing your Amazon listings. It happens to businesses every day.
Is that a position you want to be in?
Amazon may be hard to work with and called "evil" by some journalists, but they're no more evil than many competitors. It's no wonder that many businesses – including many of my clients – have decided to diversify. That way, if their Amazon account is closed, they won't have all of their eggs in one basket.
To be clear, I'm not saying that you shouldn't sell on Amazon. What I'm saying is that you need to use platforms other than Amazon to insulate yourself against disaster, target audiences beyond those who use Amazon, and build a more sustainable business with new potential customers.
The question is, how can entrepreneurs do that? What techniques, platforms, and strategies can you use towards diversifying away from a reliance on Amazon?
Here's my list.
1. Focus on Custom Branding
If you've shopped on Amazon any time in the last few years, you've probably noticed the influx of weird brands. They all sell essential products similar to dozens of other Amazon sellers. They all have Amazon product listings primarily written in English but are peppered with strange typos. More importantly, they all have brand names like "ZIP UNI," "TODOAND," or "YIAMH." We've all seen these brands on Amazon at one point or another. Some of them have prominent logos on their packaging, and others, you may not even realize the brand that made it.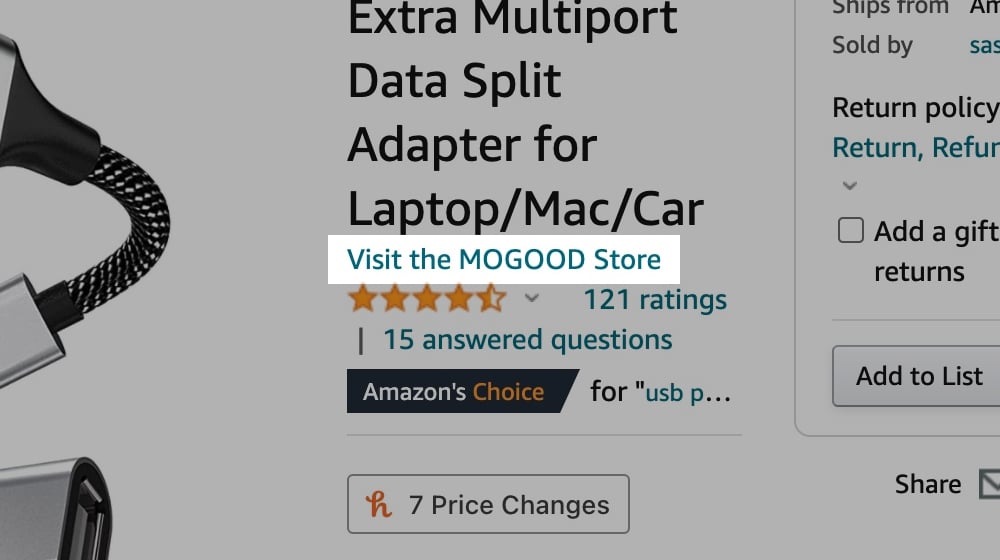 These days, you can buy a full store setup out of the box and get up and running on Amazon in minutes. It's not great for the online marketplace because now you have 500 brands selling identical products (all drop-shipped from the same supplier), with nothing to differentiate them. Many of these brands are generally made by one person, using bots, often in China or using Chinese drop-shipping services.
To stand out from the pack, you need custom branding for a strong customer experience. A good brand name, a logo, an attitude; all go a long way towards differentiating yourself from the group.
Here's a good guide on getting started with branding independent of Amazon.
2: Build a Blog for Search Marketing
Amazon might be the number one marketplace globally, but they're still beholden to Google. Many millions of people turn to Google when they search for a product, and no matter how big Amazon gets, they still only have one entry on the search results page. The rest of those entries? They're taken up by Google's product listings, listings on local stores that sell the product, and blogs about the product.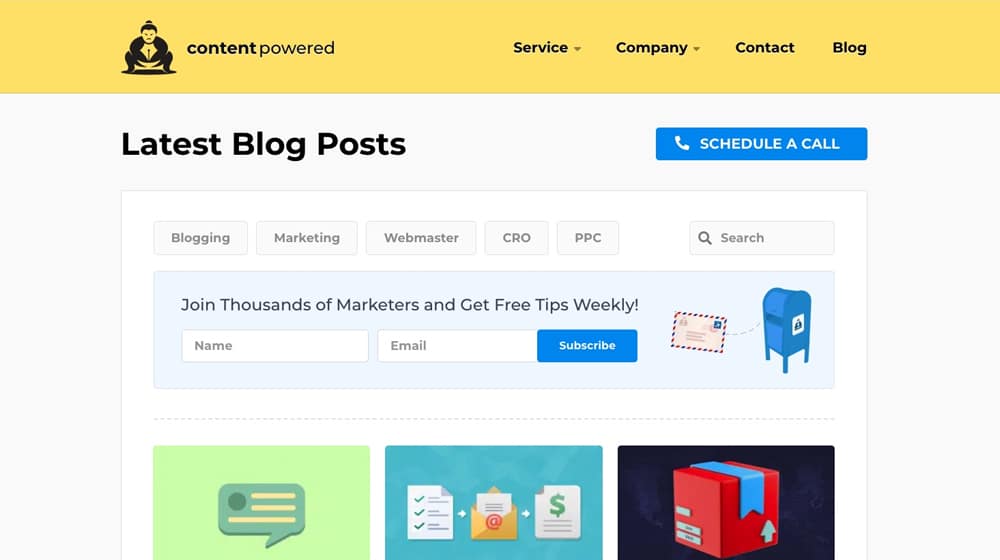 Blogging is the number one way to take one of those slots yourself. Everything else has too much competition from big businesses. You'll never take the number one spot from Amazon (unless the query involves your own brand name), but you can take an entry on the first page.
Of course, blogging isn't fast or easy. A successful digital marketing requires that you deeply understand search engine algorithms, search intent, and competitive research. If you want to get started with it, I have a wealth of content on this blog, or you can reach out to me directly.
Another way to get the word out about your store outside of the Amazon ecosystem is to use social media. I always recommend using the primary social networks and expanding to others as you establish processes and handle them without leaving your profiles sitting idle.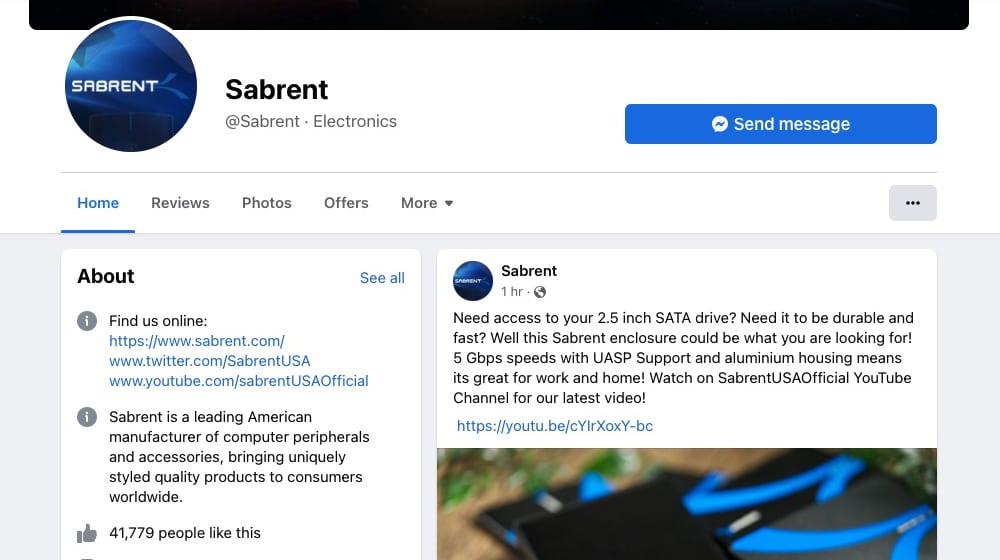 For example:
Facebook is the largest and gets the most eyes on your content, but it may be on a downward trend.
Twitter is great for fast-response and flash-sale-style content.
Pinterest is good for visual content and evergreen imagery.
Instagram is excellent for graphical and especially video content.
You can also use other networks, like LinkedIn, for various reasons. Make sure to take the time to learn about how marketing on each platform works and how to handle it best.
4: Build a Storefront
Once you have a website with a blog set up, you can build a storefront on your own website. Thankfully, nothing on Amazon prevents you from selling your products directly or through other marketplaces. The only thing you have to ensure is that your branding, copy, and pricing are consistent across platforms. If you're selling something for $50 on Amazon, you have to sell it for $50 elsewhere as well.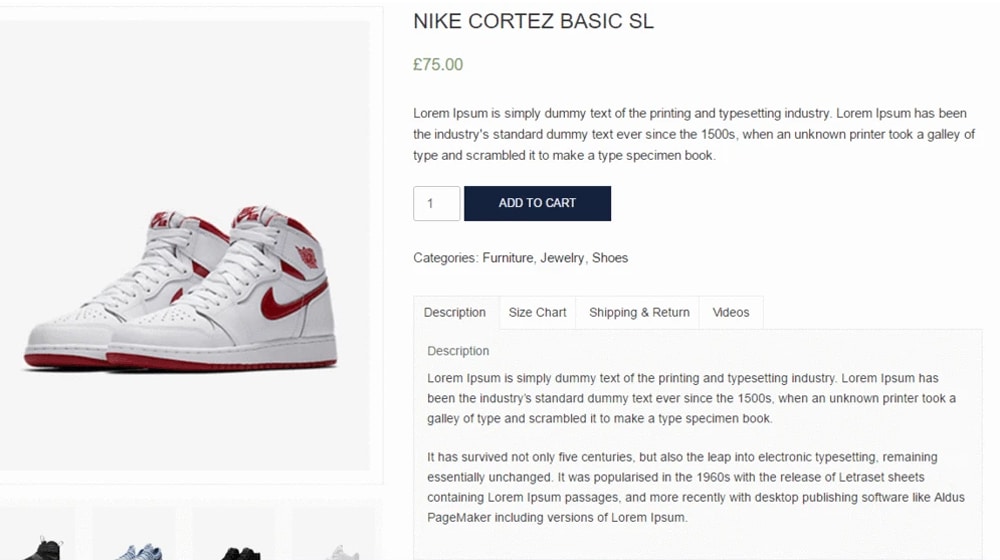 There are three primary options you can use to run your storefront.
A stand-alone storefront that you can integrate into other websites, Shopify is probably the easiest to set up but the least customizable of the three.
WooCommerce is highly popular, well-documented, and powerful among the foremost WordPress store plugins.
You can look for an alternative WordPress plugin or eCommerce business platform, similar to WooCommerce and Shopify. The two are close enough that you'll want to do a detailed review to determine if you will use one over the other.
Regardless of which platform you use, setting up a store to enable you to sell directly is a vital part of diversification away from Amazon.
5: Set Up a Referral Program
The following two are optional but can be an excellent way to get attention and customers in a way that doesn't hurt your presence on Amazon.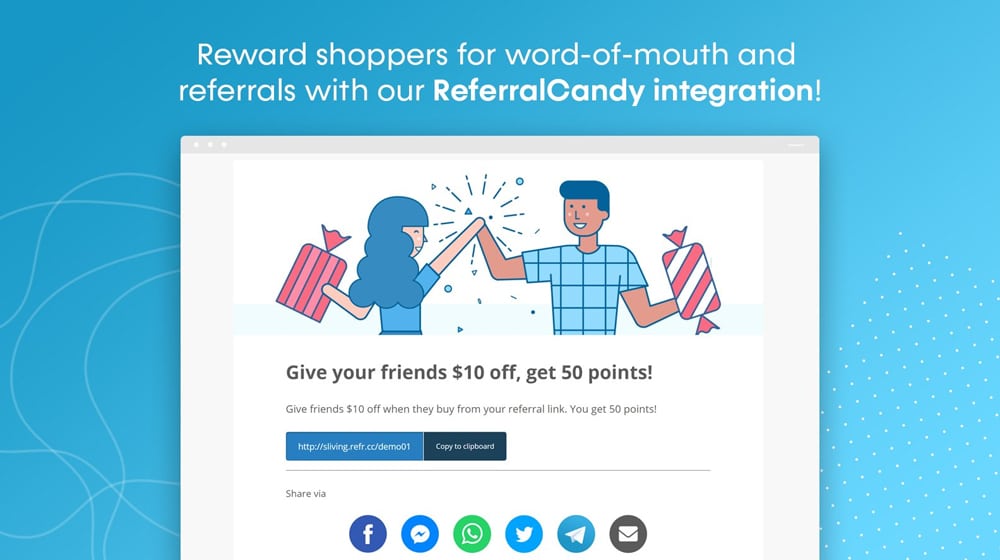 The first is a referral program. A referral program allows you to set up a system where your existing customers can attract more customers for you through their purchases and accounts. If you offer them a discount or a perk like free shipping, you can build immediate, valuable word-of-mouth if they refer another customer. This strategy can be a great way to build an audience and get more people buying from your store independently rather than through Amazon directly.
6: Set Up an Affiliate Program
The second option is to set up an affiliate program. Affiliate programs can enable customers, bloggers, and marketers to make money from the purchases they refer to you. Amazon has one, but it doesn't pay you; it pays Amazon. Thus, it's better to get people to be your affiliates rather than Amazon's affiliates.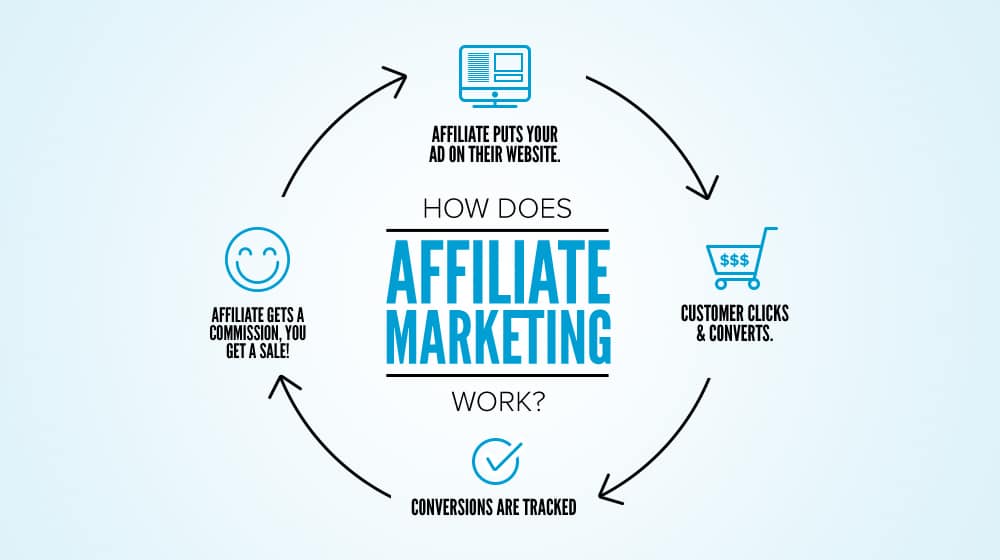 Is your blog earning you business? If not,
let's fix that.
We create blog content that converts - not just for ourselves, but for our clients, too.
We pick blog topics like hedge funds pick stocks. Then, we create articles that are 10x better to earn the top spot.
Content marketing has two ingredients - content and marketing. We've earned our black belts in both.
If you run an internet-based business and are looking to scale, schedule a call to speak with our founder:
The best part here is that if your product or service is compelling enough, you can attract some pretty influential bloggers to write about you as a way to make themselves money. Word of mouth, outreach, blogging; it has it all.
Both referral and affiliate programs can be set up and managed through plugins for WordPress and other storefronts, depending on the features you want and how you want to set it all up.
7: Perform Blogger Outreach
Speaking of bloggers writing about you, you can use blogger outreach to help you build organic SEO value, links, and traffic. Finding bloggers with an audience that doesn't overlap with yours, but shares the same attributes, is relatively easy.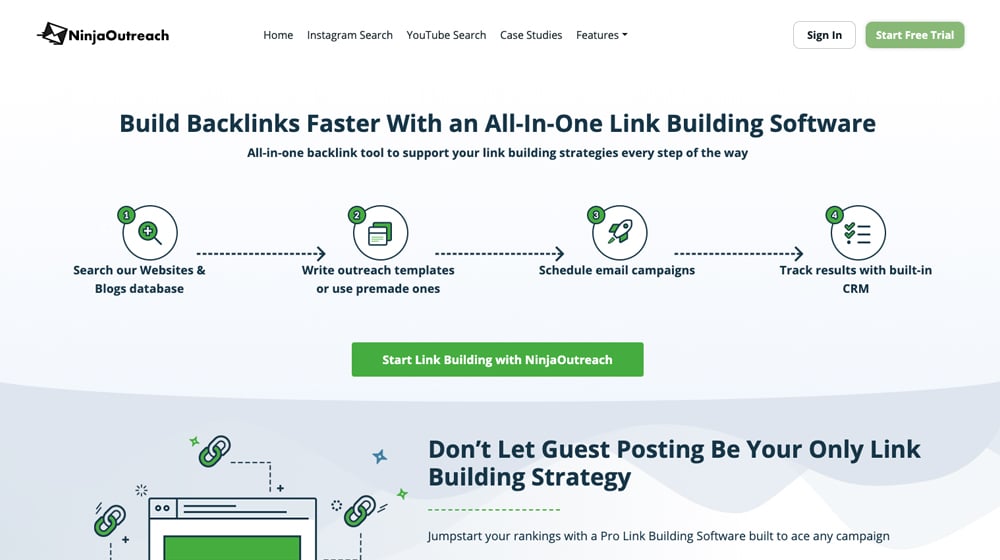 Getting them to cover your product or write about your service can be more difficult. It helps if you can do the same for them or benefit them in some other way. Outreach is a complex topic, however, so there's a lot to cover and not a lot of space here in this blog post. Lucky for you, I wrote a complete guide on the subject right over here. Take a look!
8: Pay for Sponsored Content
The other option is, of course, to pay for sponsored content. Sponsored content has to have a flag attached to it, so people know it's sponsored – the conflict of interest needs to be disclosed, per FTC rules – but it can still be an effective way to get word of mouth, marketing, and even a little SEO value.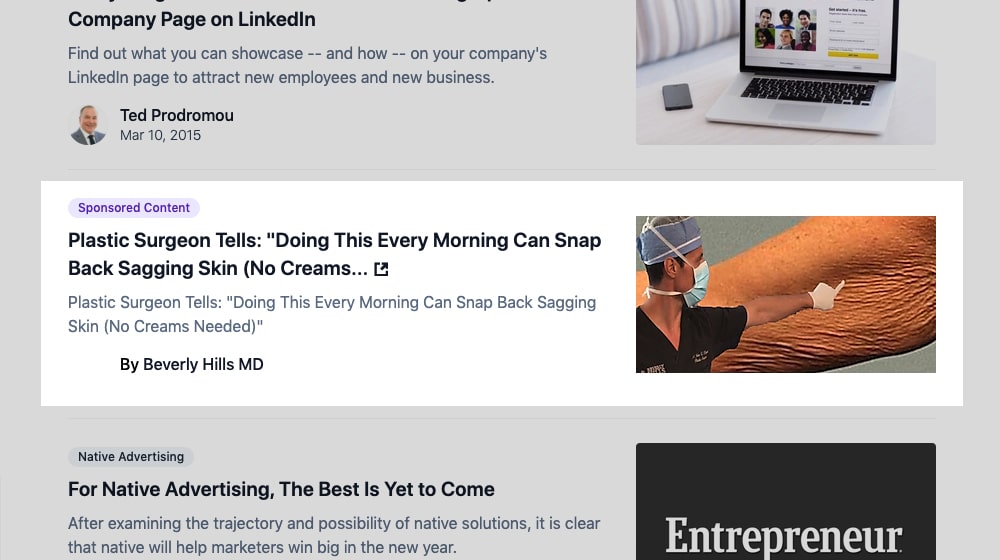 You won't get many backlinks since they have to be tagged with rel=" sponsored" and thus won't pass SEO value to you, but you can still get brand awareness and plenty of traffic if you pay the right sources. The downside is that you have to pay for sponsored content, which you might not be able to afford, at least not right away.
9: Participate in Influencer Marketing
Influencer marketing is like a cross between sponsored content and paid advertising. Most of the time, it simply involves finding an influencer relevant to your niche and reaching out to them. You get them to use or talk about your product; they get you to pay them for their time and exposure.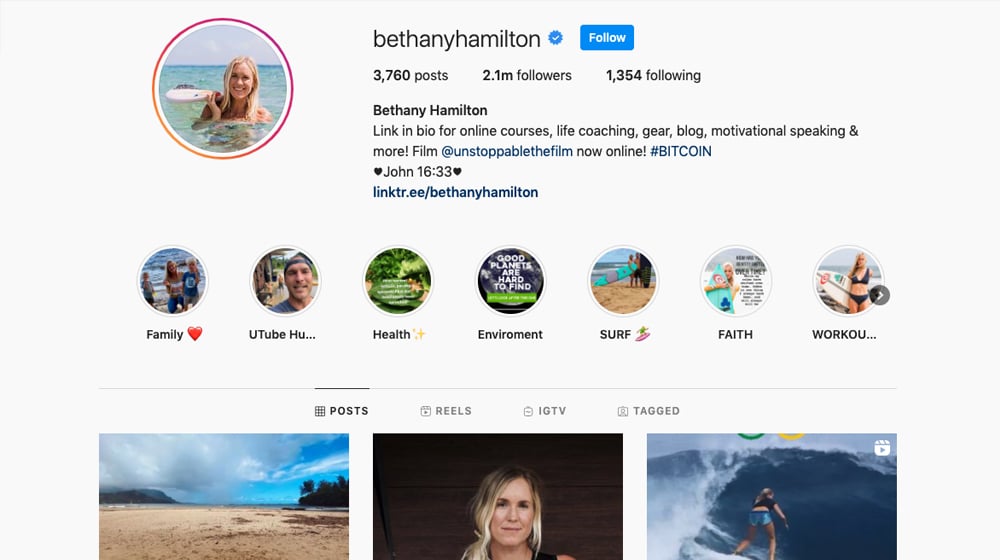 Of course, influencer marketing can be pretty tricky. Many modern-day influencers aren't all that influential, and the influencer-following audience has tended towards ignoring the sponsored stuff in favor of the lifestyle they want to see. So, finding a good influencer to work with can be quite the tall order. However, if you find one, it can be a very lucrative relationship.
10: Set Up Alternative Storefronts
There are a lot of different sites out there that allow you to set up a store on them, similar to Amazon. Some are most relevant to specific niches or industries, while others are more generalist. I recommend using as many of them as possible; it can increase the paperwork and administrative burden to manage all those different store streams, but everyone has their dedicated audience.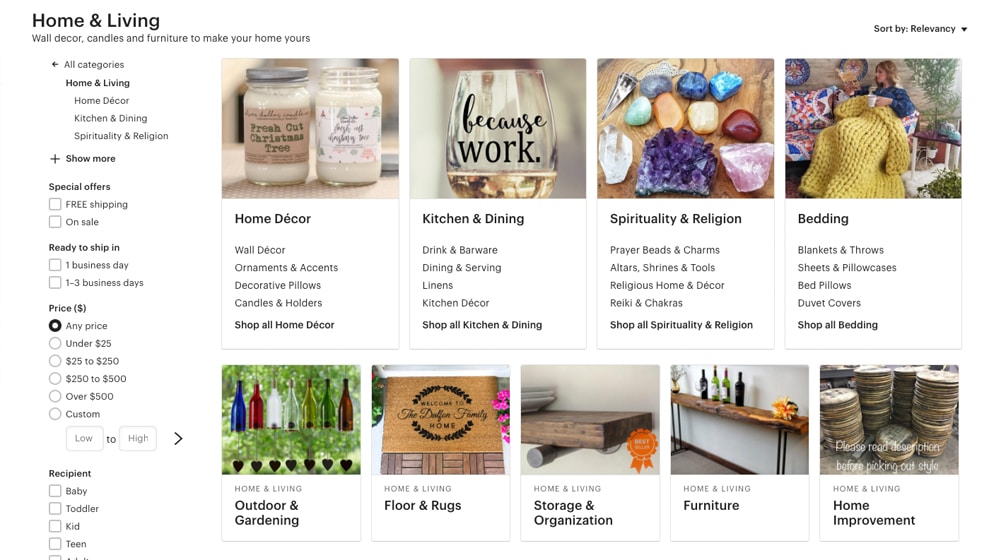 Here's a brief, not-at-all-comprehensive list of possible stores you could use to set your small business up as a third-party seller.
Everyone knows Etsy by now; it's one of the best places to sell if you're selling handmade, vintage, crafted, or one-of-a-kind goods. However, it's not great for less unique items, bulk sales, or services.
eBay is another obvious choice. Many businesses, both small and large, have a dedicated eBay store. Even if you don't decide to sell your new product there, it's common for businesses to sell used products and turn a small profit on returns. There are many possibilities here, and it's an easy plug-and-play store.
Did you know that you can set up a storefront and sell your products through Walmart? It's almost identical to Amazon in more ways than one. If you're looking for something a little different from Amazon or Walmart, maybe you should skip this one. If you're trying to diversify by any means necessary, Walmart is an easy choice and has a massive reach.
The auction site also allows you to, you know, sell products. Plenty of significant stores even use it as a secondary way to sell overstock or returned and refurbished items.
This one is hugely popular in Japan but can attract and sell to users worldwide. It's also more tech-focused.
This one is listed as an example of a niche marketplace. Houzz is focused on interior design and home décor, so you won't fit in if you don't match the profile, but you can get a lot of exposure if you do. There are hundreds of other niche marketplaces like this out there for virtually any niche.
AliExpress/Alibaba. The Alibaba group owns many different sites, and many of them are pretty good choices. AliExpress, in particular, is great for bulk, small-price items. Of course, many Amazon stores are dropshipping from Ali in the first place, so selling on Ali might not help you much.
Did you know that Sears is still thriving online, despite slowly going out of business for longer than some of you have been alive? They have a Sears Marketplace, similar to how Amazon or Walmart work. You can give it a try quite easily.
Another example of a niche site is like Etsy for people who think Etsy has gotten a little too commercialized over the years.
As you can see, there's pretty much no end to the options available to you. You are setting up a presence on as many stores as you can to allow you to sell to a variety of distinct audiences. Bookkeeping can get tedious if you're not on the ball with it, so make sure to stay organized on your approval process, online sales, and finances.
11: Consider a Physical Pop-Up Storefront
Depending on the kinds of products you're selling, there are probably many local options you can try out. Pop-up stores are sort of like a "long-term garage sale," in that you rent a bit of retail space and set up a store with the bare minimum of infrastructure. Generally, all you need is some way to process payments, a bunch of folding tables or shelves/racks, and your inventory. You sell for a month or two, and as long you can keep making a profit over the cost of the rent. When it's no longer viable, you close up.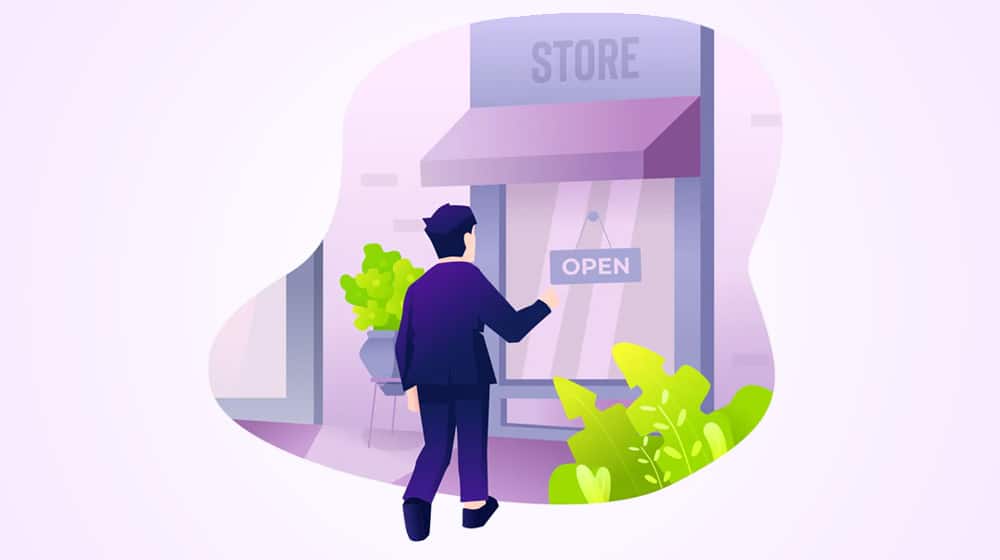 Another option is a local market mall. Many cities have large warehouse spaces divided into market stalls, which you can use similarly. Often, you don't even need to monitor them; items are tagged with your merchant ID, and a central worker for the market records what sold, when, and for how much.
These kinds of options can be great for a store that sells physical products, but there's a lot of overhead involved in a physical storefront, so make sure it's something you're willing to invest in before you pull the trigger. A handful of my clients with eCommerce stores have successfully opened storefronts in malls and shopping districts with great success. This may seem like a difficult option for online retailers, but it can be a great way to take advantage of foot traffic and build additional brand awareness.
12: Build an Email List
Marketing 101 tells you that the three things you need for success with an online store are the store itself, a blog, and a newsletter. The newsletter, in particular, is essential. It's pretty much the only sales channel that is not somehow beholden to a single platform. Google can't de-index your newsletter. Amazon can't ban your newsletter account. Facebook or Twitter, or whoever else can't get rid of your newsletter. It's just a relationship directly between you and your subscribers. You can move your subscribers to any email marketing platform that you choose.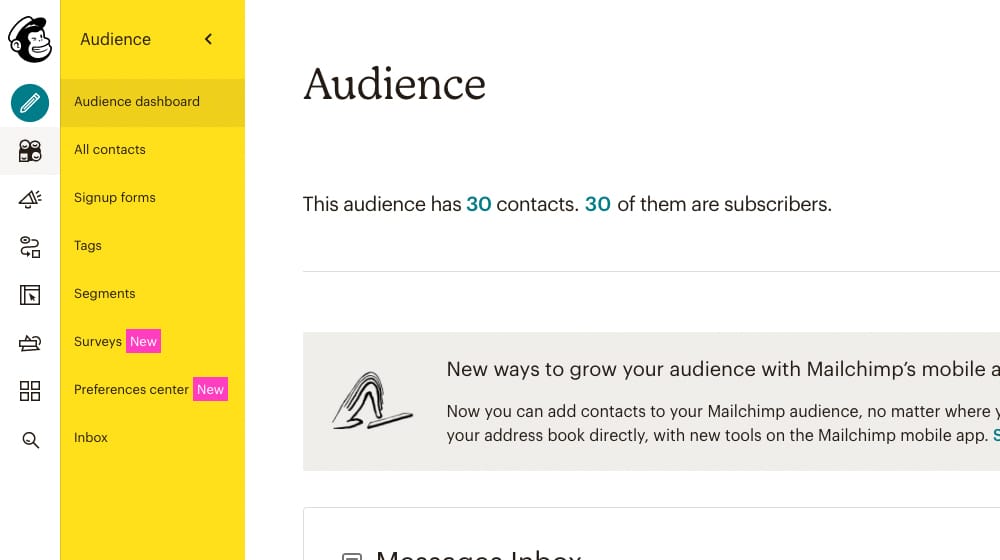 Building a newsletter can be tricky, though, so make sure to take the time to read up on it and don't do something that might get you listed as spam. Of course, one of the best ways to grow an email newsletter is by blogging.
13: Invest in Paid Advertising
It often doesn't make sense to pay to send traffic to Amazon, but it makes sense to send traffic to your website. Paying for ads through platforms like Facebook, Twitter, Google, BuySellAds, or a mobile ad network can get a lot of brand awareness and traffic directly to your site, landing pages, or store page.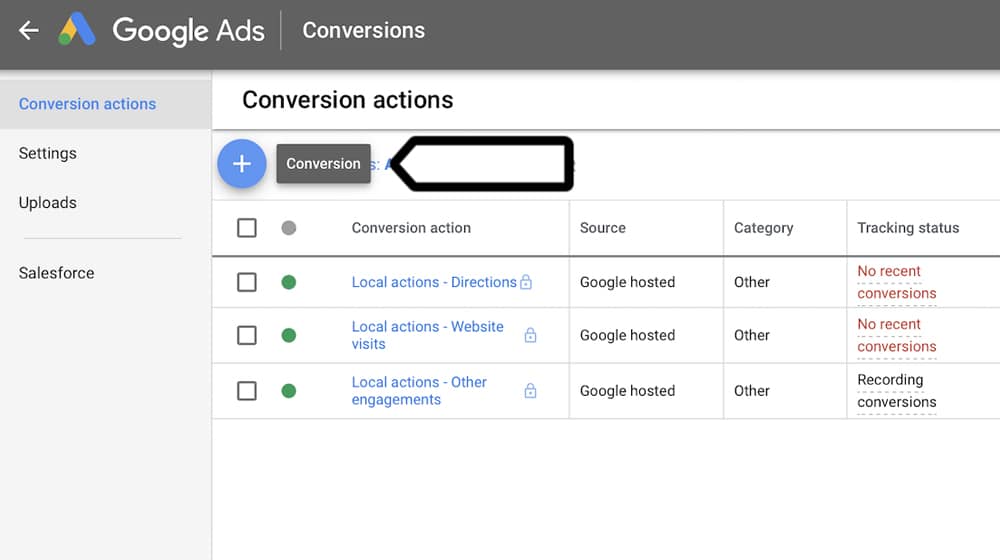 In 2022, ad blockers are more and more common, and people are generally rebelling against the idea of ads. This movement can make it challenging to be successful with them. On the plus side, it's effortless to tell if they're working; if you're making more sales than you're spending on the ads, it's working. If it's not, either optimize or cancel and try something else.
14: Develop Incentives to Shop Directly
You might not be able to say something like, "if you buy from me, it'll be $5 cheaper than buying from Amazon", but you can add incentives that Amazon might not care to match. Incentives can run from direct support to referral incentives to a knowledge base of user guides.
You can also offer incentives through your newsletter, with things like coupons that can make it better to buy directly from you.
15: Join an Amazon Roll-Up
This last one is an odd option. Amazon Roll-Ups are companies that go through and buy the brands performing well with Amazon-only storefronts and roll them into a single giant conglomerate. They don't move you away from Amazon, but they do take a lot of Amazon out of your hands - along with everything else. This process is basically "sell the company and start a new one," so it's not always an ideal option. Still, sometimes you end up so entrenched in Amazon that the best way to diversify is to start over from the ground up.
Do you have any techniques that you'd like to share? Were you banned from Amazon, or are you starting to think about the consequences of putting all of your eggs in one basket? Please share with us in the comments below! If we all share experiences, we can help each other.