Tutorial: How to Add a Quiz to Your Blog Post Content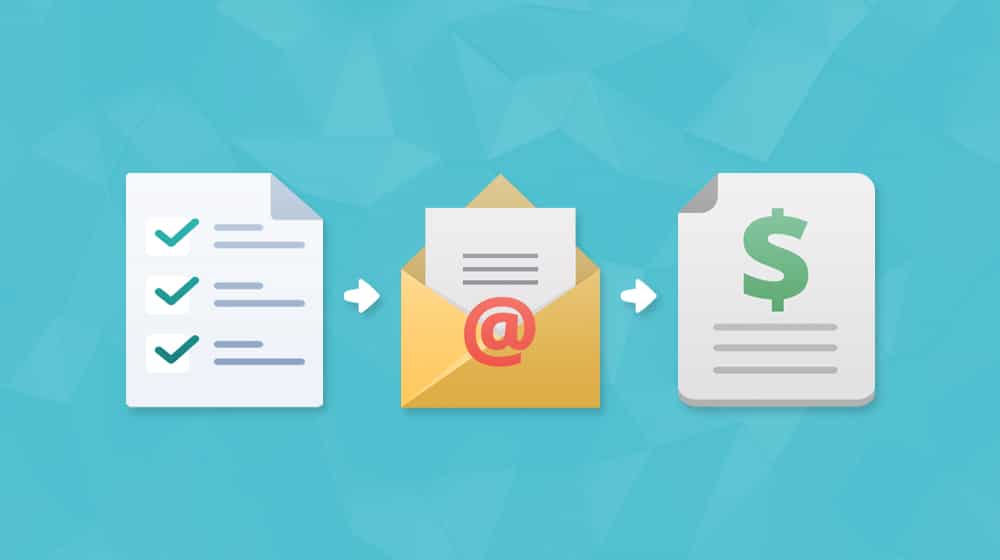 It seemed like quizzes would be the next big thing in blogging for a few years there. They seemed to pop up everywhere, and entire sites dedicated to quizzes hit it big on Facebook. In the years since they've faded away somewhat, but now and then, you'll still see them around.
The question is, are they worth using for your blog, and if so, how can you add them to your site?
There are many different plugins, types of quizzes, and ways to use these quizzes to your advantage. In this tutorial, we'll cover it all.
Let's get started!
The Benefits of an Interactive Quiz Maker
Quizzes need to have some benefit if they're worth using. Bloggers don't pick up and run with a strategy if it doesn't work, after all. What does a quiz bring to the table?
They can boost engagement, reduce bounce rate, increase dwell time, and help metrics across the board.
One of the biggest problems with Google Analytics is the difficulty differentiating between a visitor who bounces and a visitor who lingers but still only reads one page. Without a second "event" to ping Google Analytics, the two kinds of visitors look the same.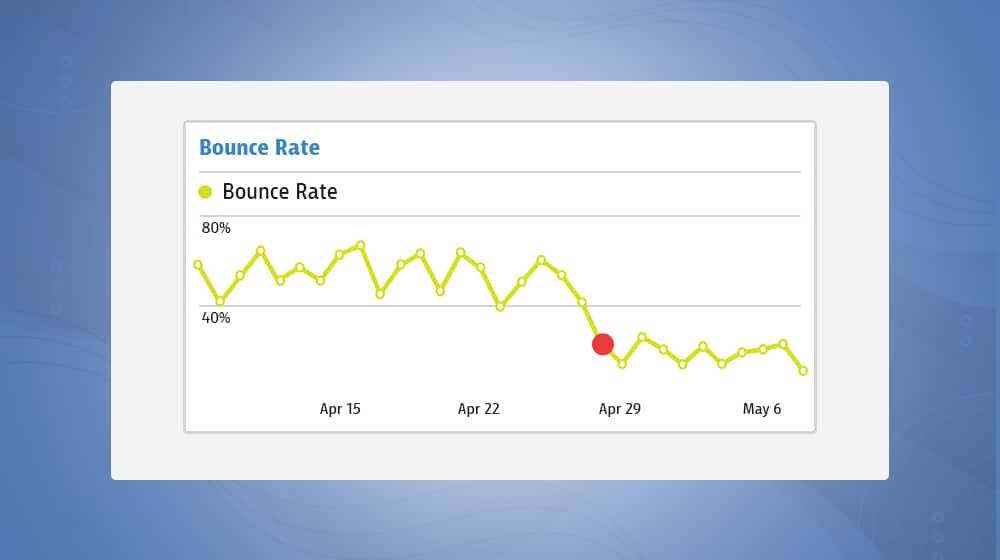 There are many ways around this, but one of the best methods is simply encouraging engagement. A quiz can attract users to click buttons and interact with the page, creating measurable events; it's a boon for your metrics across the board. And, of course, it can entice users who would otherwise bounce to test their knowledge and stick around.
They can generate leads.
Depending on how you set up the quiz, you might be able to ask for an email address to deliver the results. Some users will take the quiz, encounter that wall, and drop, but many will give you their email to see how they fared. You can then add them to your email list for your newsletters.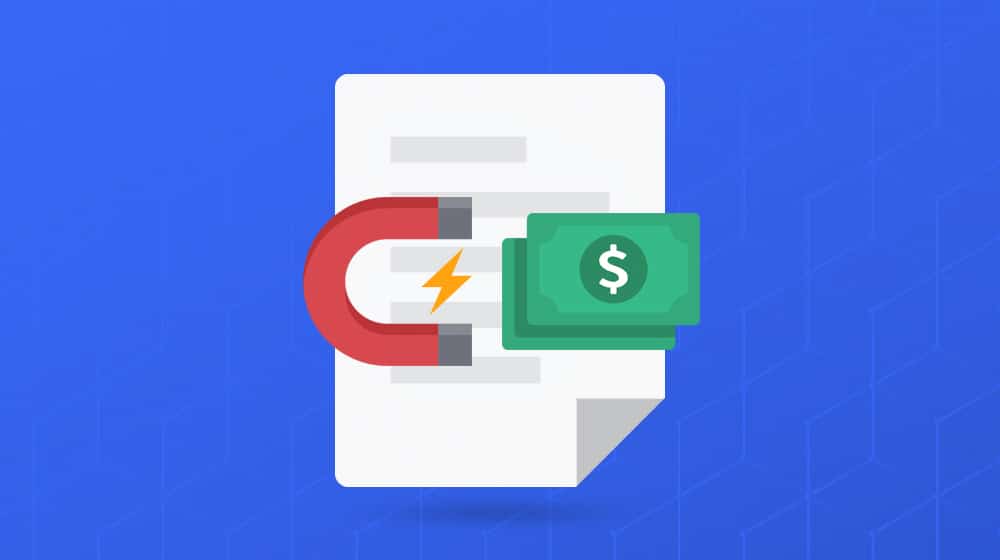 For an advanced technique, you can even set up a quiz to report answers to you and use those answers to sort the users into different buckets based on their results. If their quiz answers indicate that maybe they're more advanced than your usual customer base, you might not subject them to the same marketing.
Quizzes often go viral because it's very tempting to share the results – especially if you make it easy on the quiz results screen – and it tempts other people to see how they fare as well. Everyone sharing results on Facebook, Twitter, and other networks will promote your site via the quiz. Some of those people will then follow your social profiles or start reading your blog.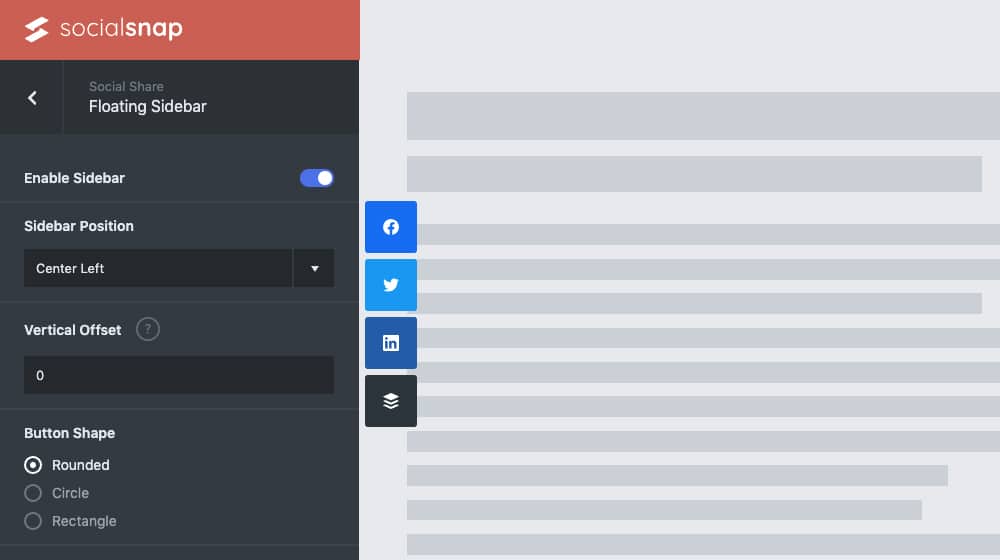 It's not necessarily a high number, but you don't need a high number for it to be worthwhile. Buzzfeed is famous for these clickbait post types, and almost all of their posts take advantage of quizzes. Users share their results with their friends because they are funny or exciting, and they go viral on social media. Some of them generate hundreds of thousands of social shares.

They may be able to boost conversions.
Depending on the quiz questions, how it's formulated, and so on, you can incorporate it into a landing page. It can work as a filtering mechanism to send a pitch to users. You can lace some quiz results with CTAs and require that they give you their email to view their quiz results.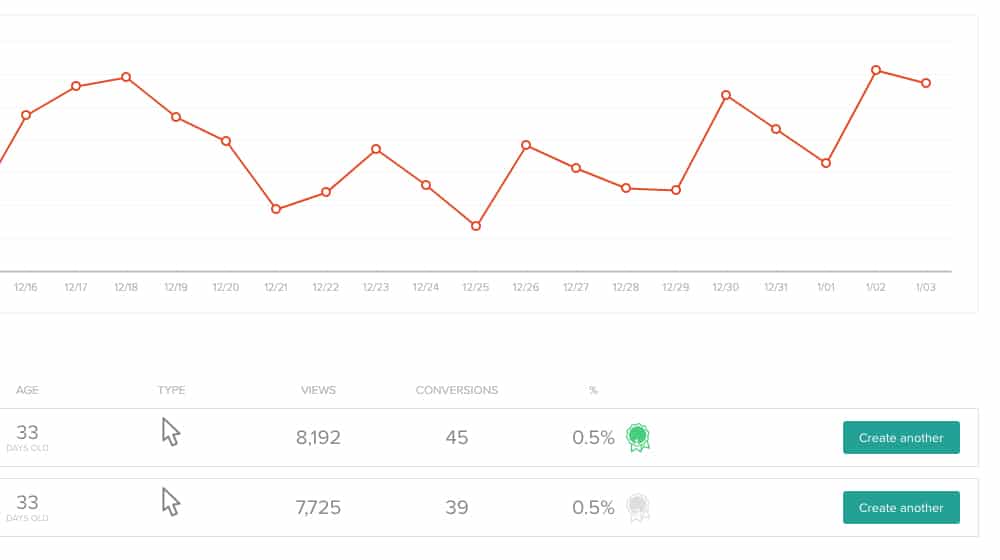 The quiz answers already told you that the user knows enough about the topic to be potentially interested in your product; it's an ideal time to present it to them. Potentially, you can even sweeten the deal by giving out a discount or special offer to people who pass the quiz.
They can help users pick a product.
Another variation on the quiz theme is to use it not to test user knowledge but to help recommend a product. If you have several different offerings or products available across different tiers, it can be tricky for users to choose which one is best for them.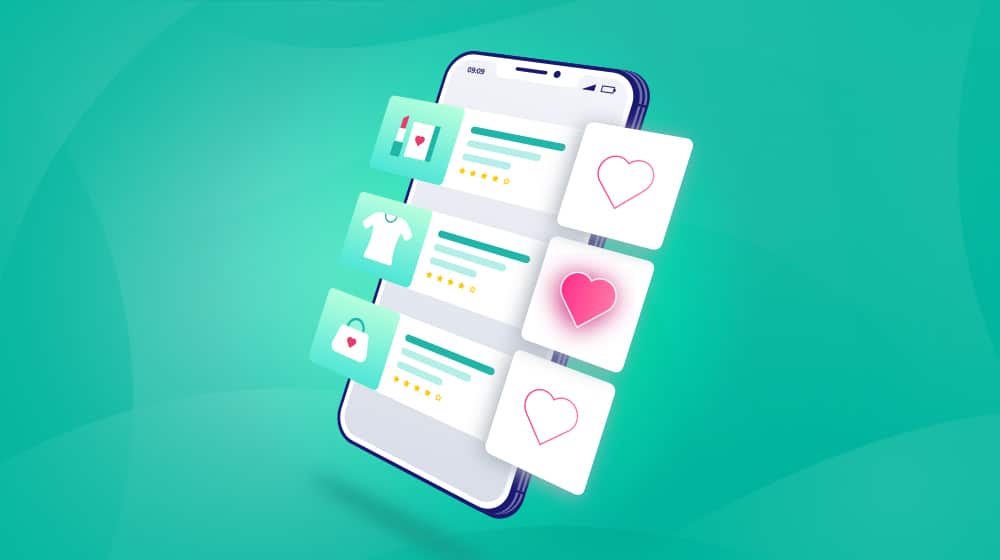 So, try giving those users a quiz. Each question will form a step-by-step process to ask quiz takers about their needs, wants, and situations, and then the results page recommends the most appropriate service package. The trick is, though, you need to carefully formulate your questions to ensure the best fit for the product to the person. Otherwise, the quiz falls flat.
How to Create an Online Quiz for Your Blog
If I've convinced you to try out using a quiz, you need to start preparing.
1. The first thing you need to do is decide on the purpose of your quiz. For all that I listed different benefits above, some are mutually exclusive. What do you want your quiz to do?
Recommend a product offering or package?
Test the user's knowledge of your industry and subject?
Build engagement and go viral on social media?
Practical questions work best for knowledge tests or product recommendations. At the same time, you can formulate viral quizzes to be irreverent or, my favorite, "extra hard." These goals don't work together, and you'll need to pick and write different kinds of questions for each of them.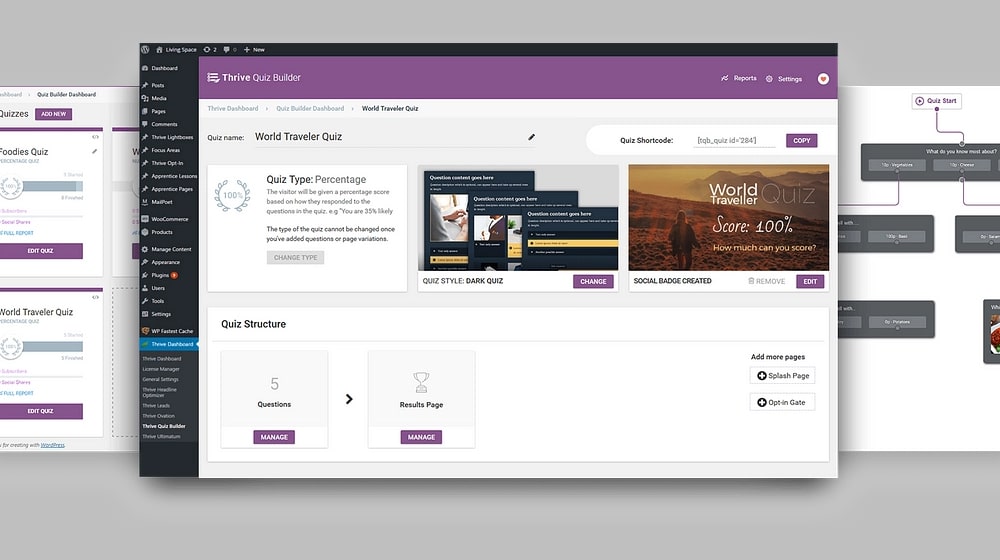 Nothing goes viral faster than a quiz claiming to be highly challenging (even for industry experts), as everyone will want to see how much they know.
2. You'll also want to decide what measurable metric you want to track. Are you in it for the site engagement? The social media engagement? The newsletter sign-ups? The conversions? Make sure you know ahead of time.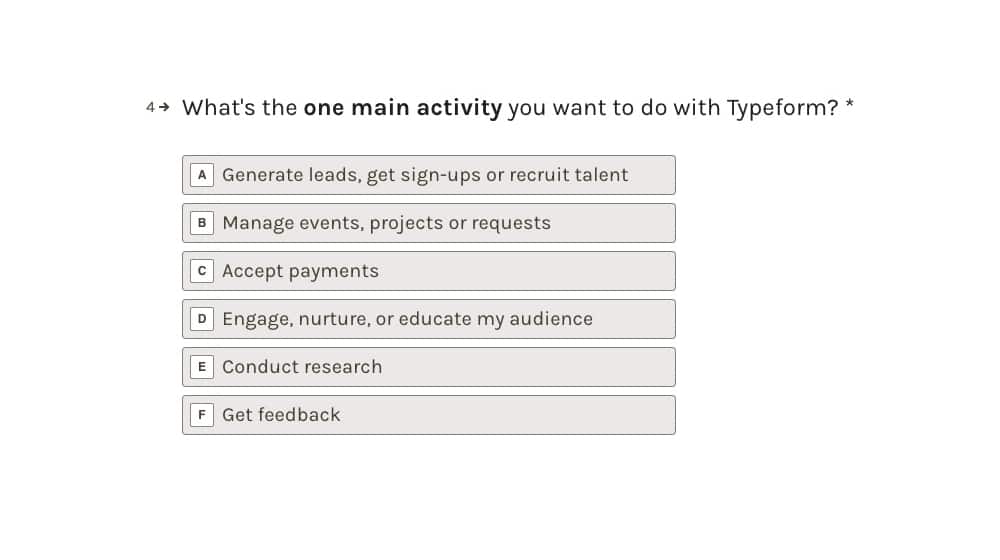 It would help if you decided what kinds of questions you want to ask on a more technical level. Do you want the answers to be worth points and grade the user on a spectrum, or is it a simple "correct answer" or "wrong answer" with a numerical score? True/false? Multiple choice? There are many nuances, and you can design quizzes in many different ways.
3. Once you nail down the details, you can start creating your questions. Start by deciding on your topics. As a blogger, I might ask things about posting frequency, word count, how to handle links, that kind of thing.
Is your blog earning you business? If not,
let's fix that.
We create blog content that converts - not just for ourselves, but for our clients, too.
We pick blog topics like hedge funds pick stocks. Then, we create articles that are 10x better to earn the top spot.
Content marketing has two ingredients - content and marketing. We've earned our black belts in both.
If you run an internet-based business and are looking to scale, schedule a call to speak with our founder: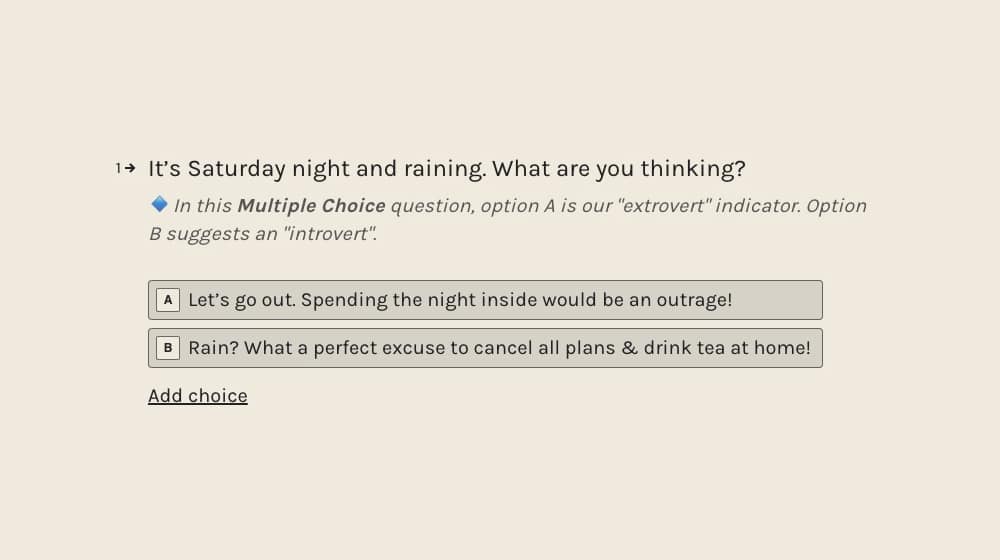 Once you have your topic list, you can write specific questions and answers. Don't worry about the wrong answers yet; you can go through and add those later. You also don't have to worry about specific wording. That can come later.
4. If you want users to submit their email, or if you plan on capturing information from your visitors, now is the time to do that. Next is to configure your quiz. Load up the questions and answers from your list into your quiz, assign values for each answer (if applicable), and decide what you want to show for each set of answers. Some of these quiz builders are drag and drop, so you can easily add multiple-choice questions in a matter of seconds.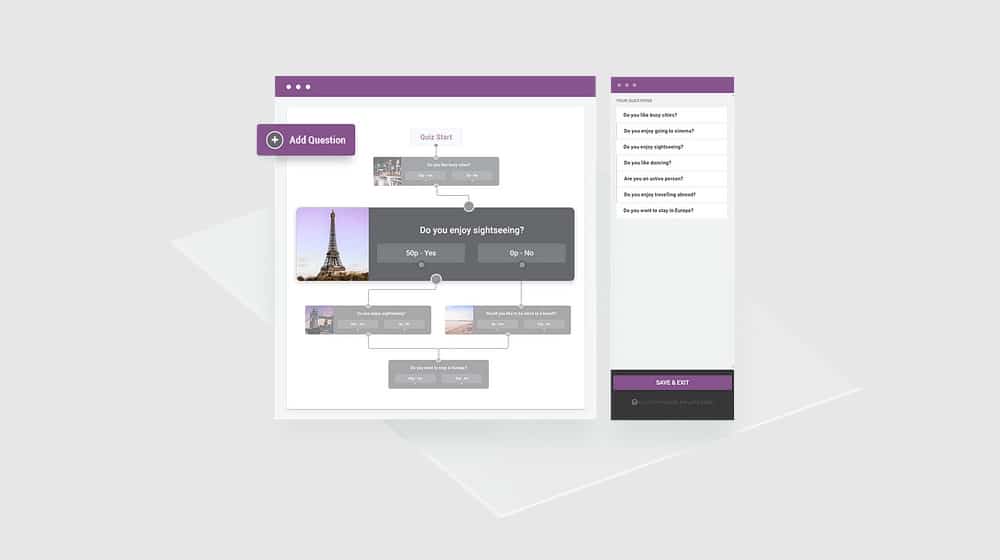 5. When the quiz is more or less put together, you can flesh out wrong answers and red herrings, nail down the final wording, organize the questions, and prune out the ones that don't work.
Don't forget; you can still split-test a quiz! Change wordings and even add questions over time, as need be.
Platforms to Use
The only question left is how actually to make and implement your quiz.
Now, you can always program it up yourself. It's not especially hard to code some HTML radio buttons and forms, and it only gets complicated if you're trying to make a more extended personality quiz with a point-based judgment at the end. My question, though, is why bother? There are a bunch of different engines out there you can use. Let's look at some of those.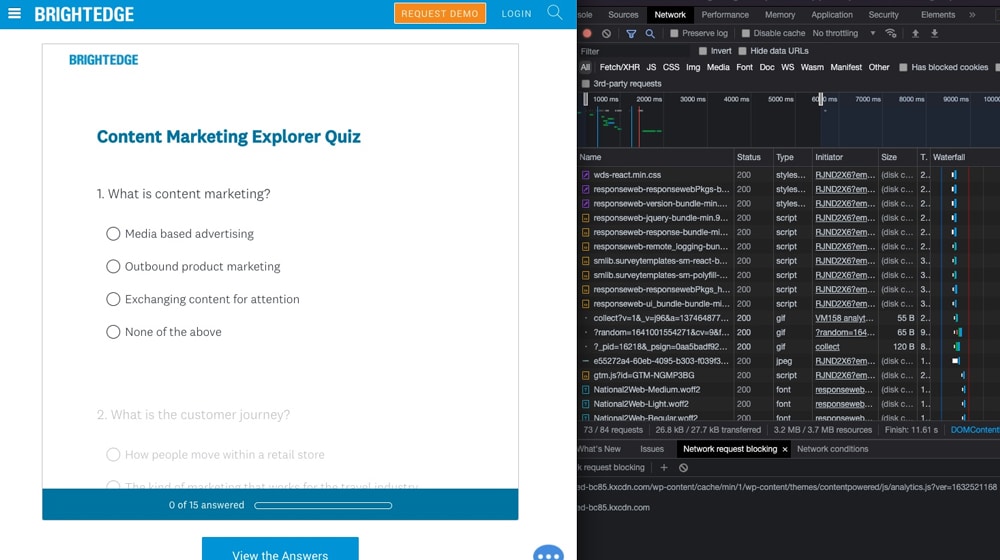 Before you try out one of these options, it can help you know what you're looking for. Consider:
Does the app have a responsive design? (All of the ones I listed should work perfectly on mobile.)
How much can you customize the look and feel of the quiz? Even something as simple as sharp corners when the rest of your site is a rounded design can be out of place.
Does the quiz app have branding, or is it white-label? This determination can matter to some people.
Are there limitations on how many questions, what kind of questions, or how mixed your questions can be?
What APIs does it access? Can you monitor it with Google Analytics, link it to Zapier, send emails directly to your mail manager, or none of the above?
How much does it cost? Pricing always matters.
Is the quiz SEO-friendly, and will it slow down your website? Now, page speed is a significant ranking factor, and quizzes can load lots of extra JavaScript and CSS.
Is it easy to implement with a shortcode, or does it require more advanced coding knowledge?
A lot is going on here, so make sure to scope out these apps before investing in one.
Option 1: Formidable Forms
Formidable Forms is one of the most advanced and powerful form builders available for WordPress. It comes highly recommended by people like Blog Tyrant and WPBeginner, and they tend to know what they're doing. They have a quiz builder that makes it easy to create and embed a quiz right in your blog, among their many features.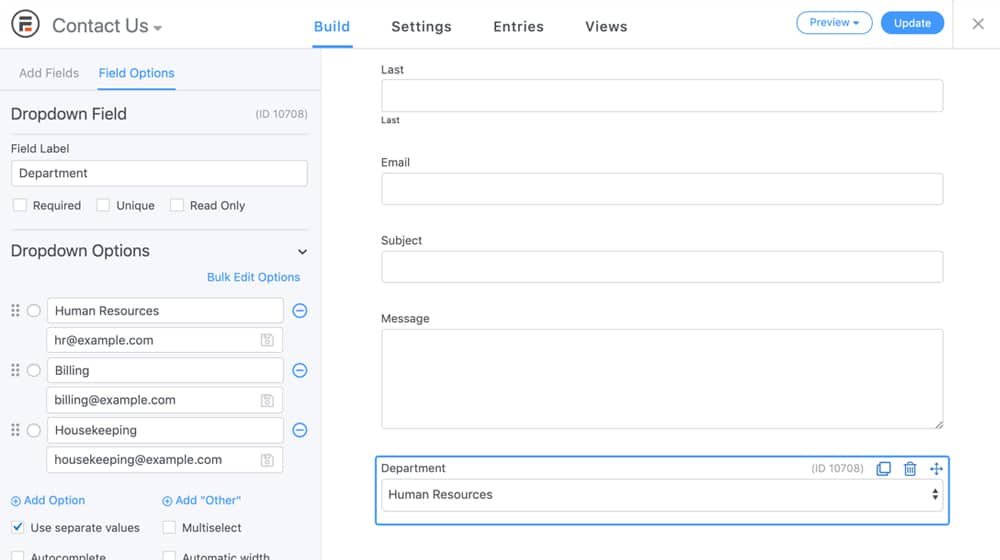 The downside to Formidable Forms is the pricing. As a premium offering, they aren't free. The quiz maker add-on is only available at the business class or higher tier, starting at $200 per year. Now, $17 per month isn't bad, especially for all of the stuff you get alongside the quiz builder, but you need to take advantage of it to make it worthwhile.
Option 2: Interact
Interact is a dedicated quiz builder that works on just about any website platform. You can embed a quiz on a WordPress site, Squarespace page, a Wix page, a custom site, and anywhere in between. They also have nearly 40 different integrations with platforms like Campaign Monitor, Aweber, HubSpot, Mailchimp, and more.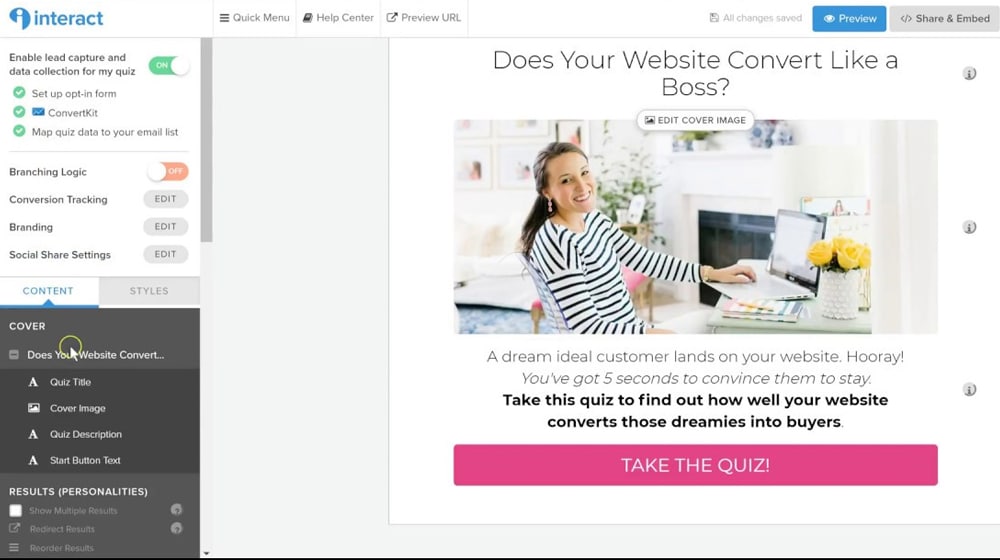 Formidable Forms is powerful because it's open-ended and flexible. Interact is powerful because they come with hundreds of quiz templates that do 75% of the work for you. You still have to fill out the quiz and customize colors and fonts, but the design work and form generation is done for you.
Significantly, Interact also has a free plan you can use to try it out. You can't gather email sign-ups with it, and it's not white-label or open to integrations at that level, but it's more than enough to give the platform a look. Pricing is similar to Formidable, starting at around $17 per month.
Option 3: WP Quiz
WP Quiz isn't an option I see mentioned as often as the other two above, but it's still a great choice. It's your designated "mostly-complete free plugin with a paid upsell" you see on every list of WordPress plugins. It only works for WordPress, and you can find it here.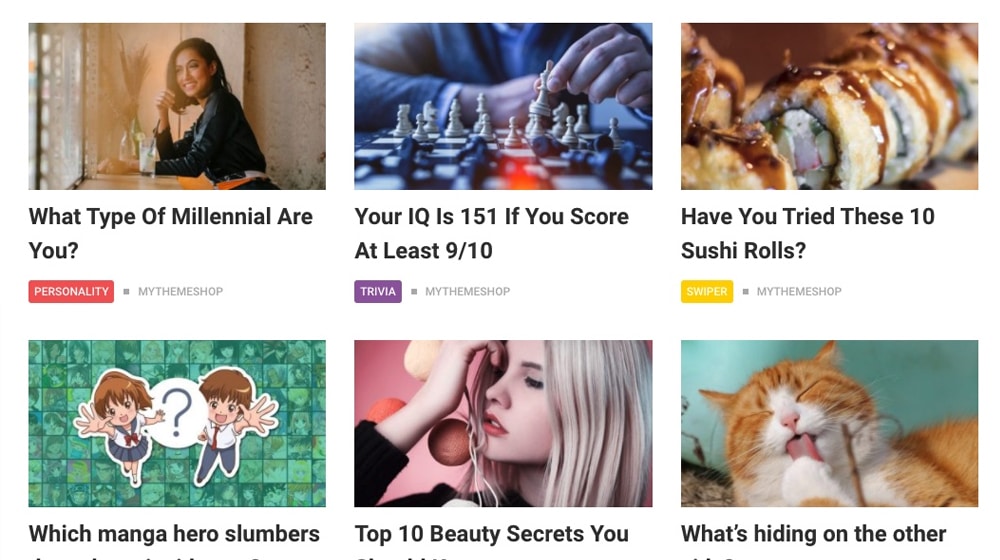 WP Quiz has many free features and a lot more pro features. The pro features are gated behind a one-time fee of $57, which gets you a year of support and updates. You'll probably want to go pro, though, because you need it for the email capture and other marketing features. If your quiz is more for engagement than for a lead generation funnel, though, the free version is probably sufficient.
Option 4: Quiz Cat
There's not much to say about Quiz Cat that I didn't already say about WP Quiz. The two plugins are very similar; WordPress plugins with limited free versions.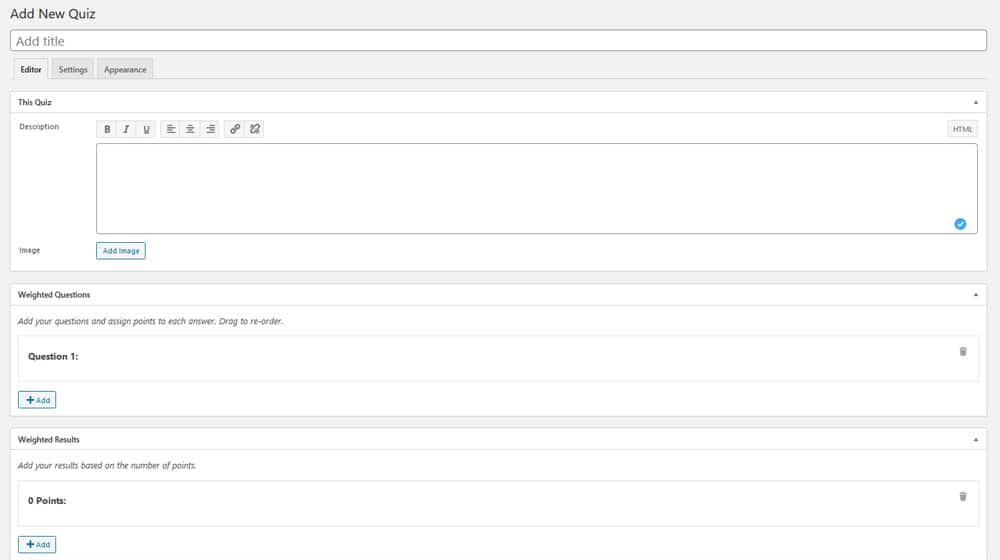 They both have paid plans that give you unlimited access to the premium plugin but only a year of support and updates. They both let you make quizzed quickly and easily, but without a ton of additional nuance. Quiz Cat's plan is $80 instead of $57, but that's about it.
Option 5: HD Quiz
HD Quiz is a reasonably robust quiz plugin for WordPress, with one caveat; it doesn't do lead generation, analytics, or any of the business stuff you would probably want for a lead gen quiz. So why is it on this list? Well, it's free.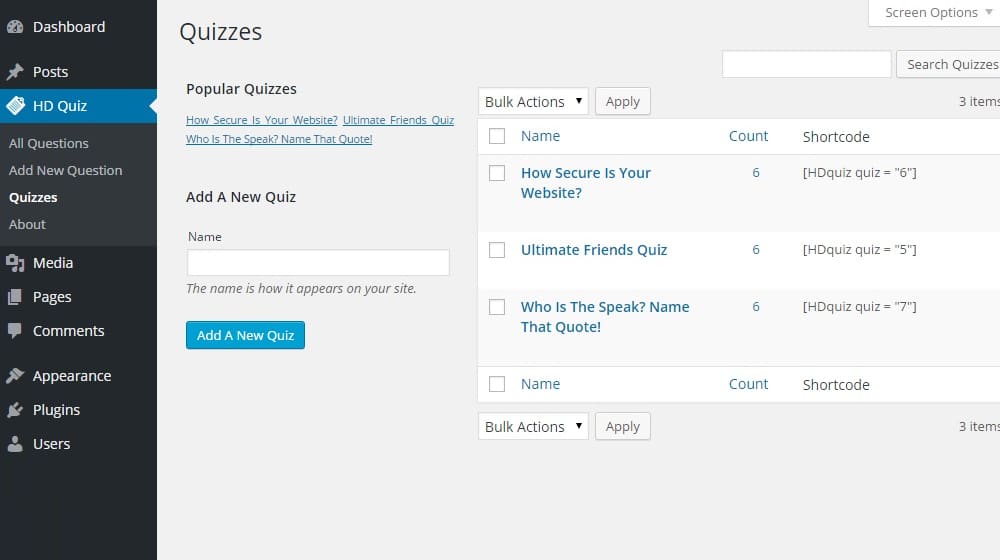 That's probably reason enough. If all you want is to spur engagement, this is an excellent go-to. If you want more advanced features, try one of the other options.
My Verdict
Out of everything on this list, I would say it's probably a toss-up between WP Quiz, Interact, and Formidable Forms. These are the three big names I keep seeing come up time and time again. I like the design of WP Quiz Pro and the fact it's a one-time purchase for use on unlimited sites. These plugins give you all the business features you want out of this kind of app, and that's what's important.
Have you run a quiz on your blog? If so, what did you use to do it? And, how did it turn out? I'm curious about recent stories from the last couple of years. I know plenty of people used to do quizzes, but they haven't been nearly as common recently. So, let me know your quiz story. Why did you start, why did you stop (if you did), and how did it all work out for you?