List of Apps to Help You to Improve the Default Shopify Blog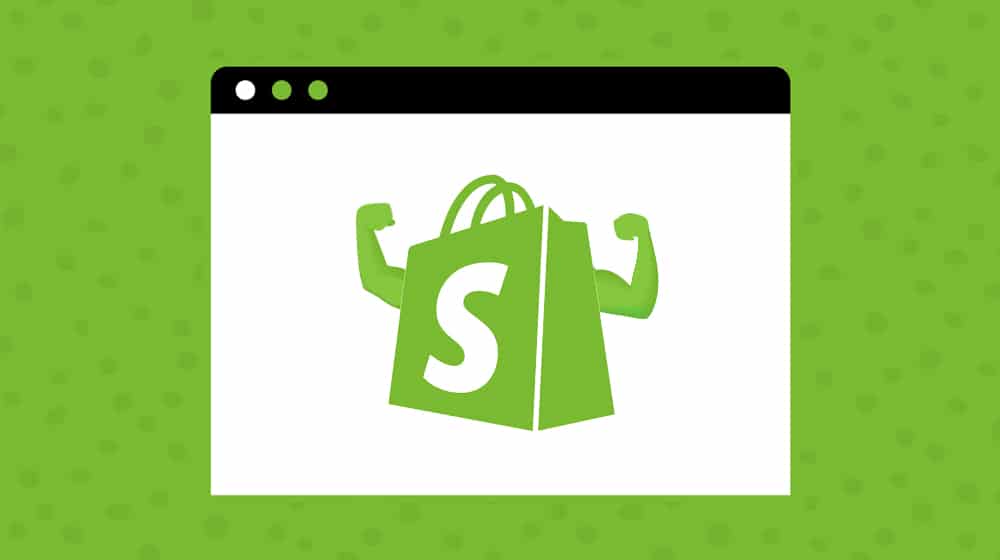 Props to Shopify; giving every user a blog they can use if they want it is a great move. Content marketing (in the form of blogging, in this case) is one of the most powerful long-term growth strategies you can implement.
That said, the default Shopify blog leaves a lot to be desired. Their handling of SEO isn't always the best, their configuration options aren't the most robust, and they only have a handful of intermediate features to use.
On the plus side, Shopify apps can pick up the slack the same way plugins on WordPress can. While many store owners simply establish a WordPress blog alongside their Shopify store, you can use a bunch of Shopify apps to make their blogging platform a lot better.
Here are the apps I've found and would recommend. If you have a good idea of one I missed, feel free to post in the comments!
This app allows you to create a "buy now" button for a product in your store. You can embed a product image and the button in your blog posts, which allows you to write about anything relevant to your products and include a call to action with immediate functionality.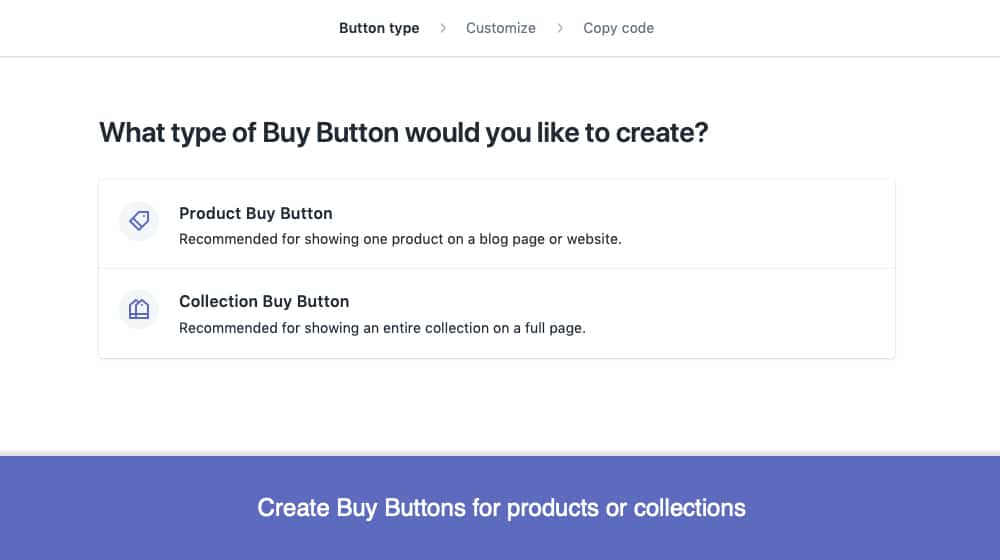 This is a powerful addition whenever you're able to mention your products in your posts. That shouldn't often be the case, though - call to actions are best left to banners and popups outside of your content. We wrote a post on that here, if you're curious why this is the case.
Collections are a great way to display related products in your store as part of a cohesive theme. A fashion store might make a collection of specific outfits and include each article as part of the collection. A retail store might include a collection for stuffed animals, and put every plush they sell in that collection. They're a very flexible way of categorizing content in your store.
This plugin allows you to add a "product" to the collection, except the product in question is a blog post from your blog. This helps encourage users who find the collection to read more about topics relevant to that collection. It's a good way to include buyer guides, user guides, tips and tricks posts, and other sorts of relevant content where users can see it.
When you scroll down to the bottom of any of the posts on my site, you see a handful of posts linked there, below the post but above the comments. It's a "related posts" box, and it shows you other posts relevant to the post you're currently reading, as a way to keep you on my site and reading my content. Time spent on site is a potent sign of usability and interest, which Google uses as part of SEO.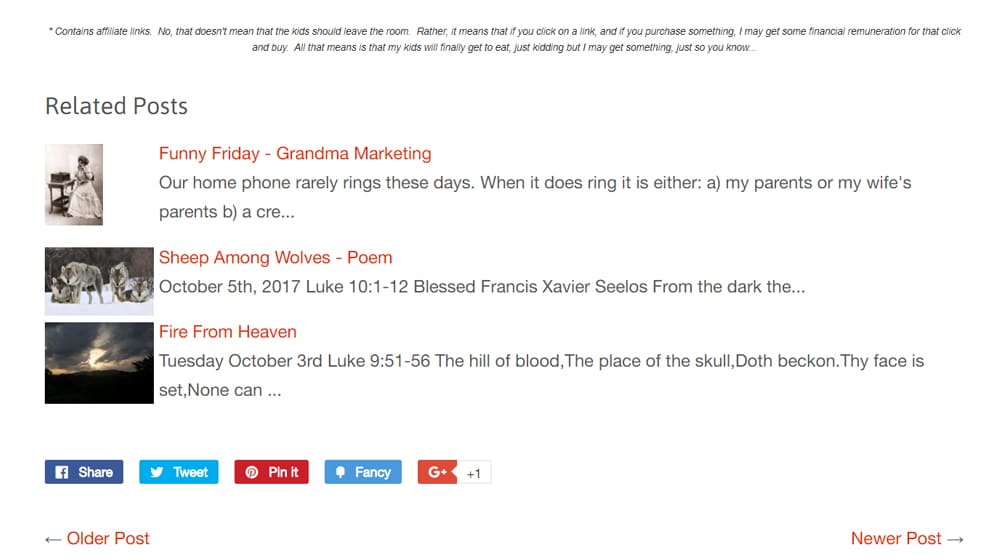 You can do the same thing with Shopify in a few different ways. Related Blog Posts is a simple way to do it, with a plugin that just does the one thing, albeit very well. I'll also make sure to mention when other apps have the same functionality since it's not uncommon to see.
Shopify comes with an Atom feed by default. That's fine, and there are feed readers that use it and people who follow them. RSS, though, is a lot more popular and integrates with a lot more services. If you've ever wanted to set up some kind of automation, to auto-post on Facebook or Twitter when a new blog post is published, you can do so with a service like Zapier. To do so, though, you need an RSS feed.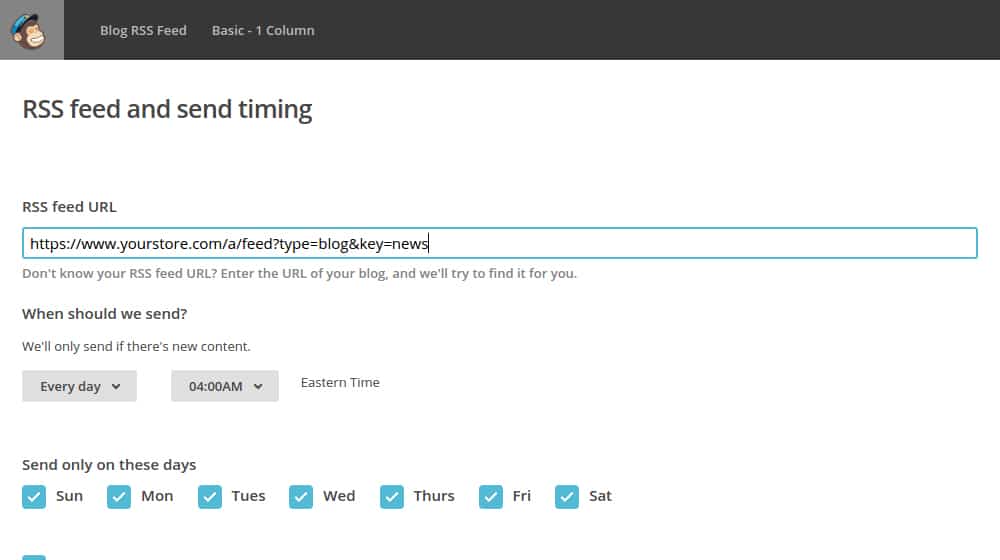 This app, simple as it is, gives you an RSS feed. That's all it does, but that's all it needs to do. It's up to you to then promote the RSS feed and use it for purposes like automation.
No, you're not installing Darren Rowse on your site. Pro Blogger is an app with multiple features that make your blog just a little bit better. It has a related post feature similar to the related posts app I mentioned above. It has code to dynamically recommend products to a user as that user reads your blog. It also lets you add related content – either products or posts – to your product pages, to keep people circulating throughout your post.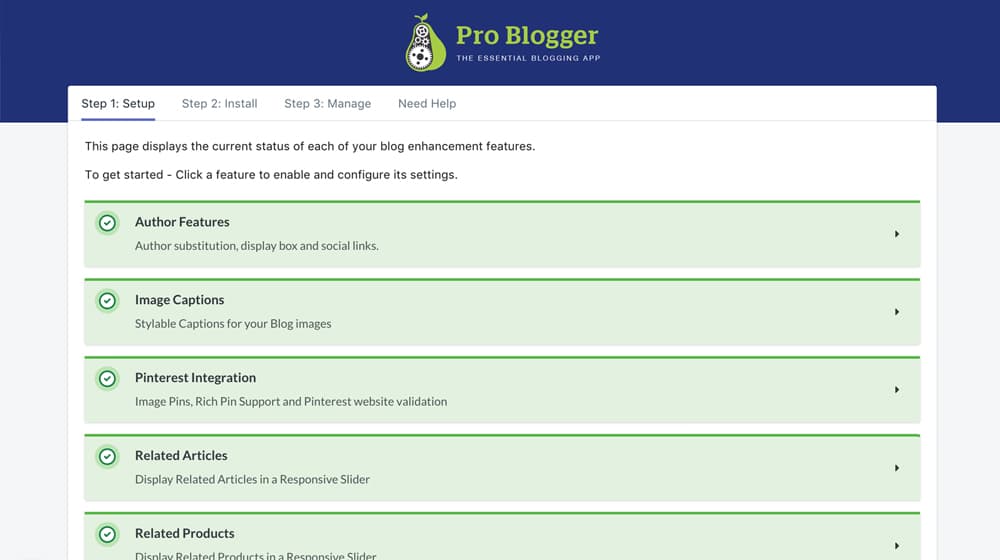 This is one of the more robust and fully-featured apps on the list thus far because it does several things. If you only want the related posts widget, for example, I might not recommend this app. If you can use all of its features, though, it's a great option to try out.
Another thing you'll notice in all my posts is the author's bio at the bottom. It has a headshot, a bio, and some relevant links, and it's a staple for most modern blogs in 2020. This plugin was created by the makers of the "Pro Blogger" plugin that I just mentioned.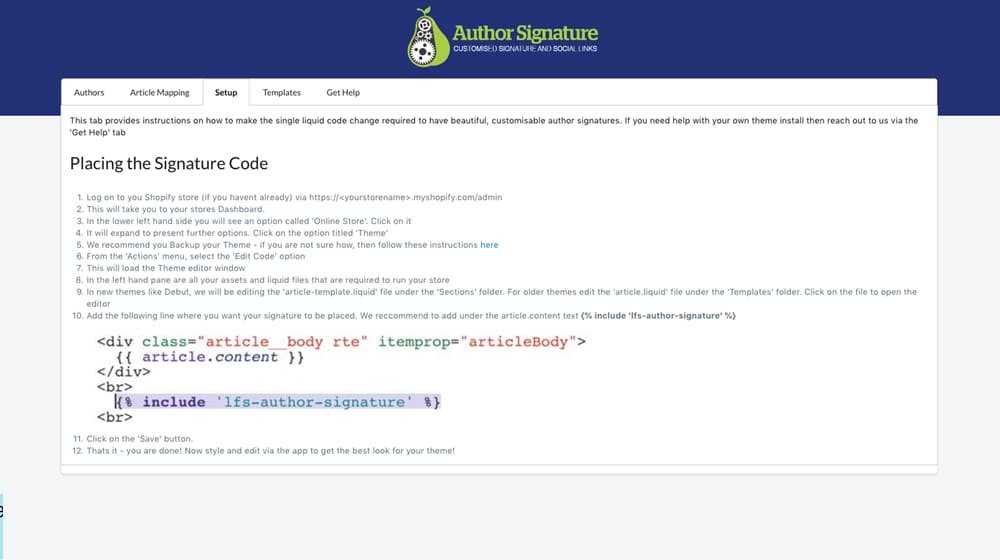 There are a lot of reasons to have an author bio box:
Google most likely cares about authorship and attribution, even if they killed the whole authorship program.
Author attribution is a key part of E-A-T, the expertise/authority/trust algorithm Google pushes.
Author visibility helps people trust your face, which means when you guest post in other locations, they'll trust you there too.
This post adds an author bio box to your posts and allows you to customize it in a variety of ways. IT also has a pretty slick set of social icons you can use instead of just plain links like a lot of bios use.
This is a very simple plugin that also helps with author management. Specifically, it changes the author attributed in the post data itself; the byline under the post, and the author attribution in your dashboard.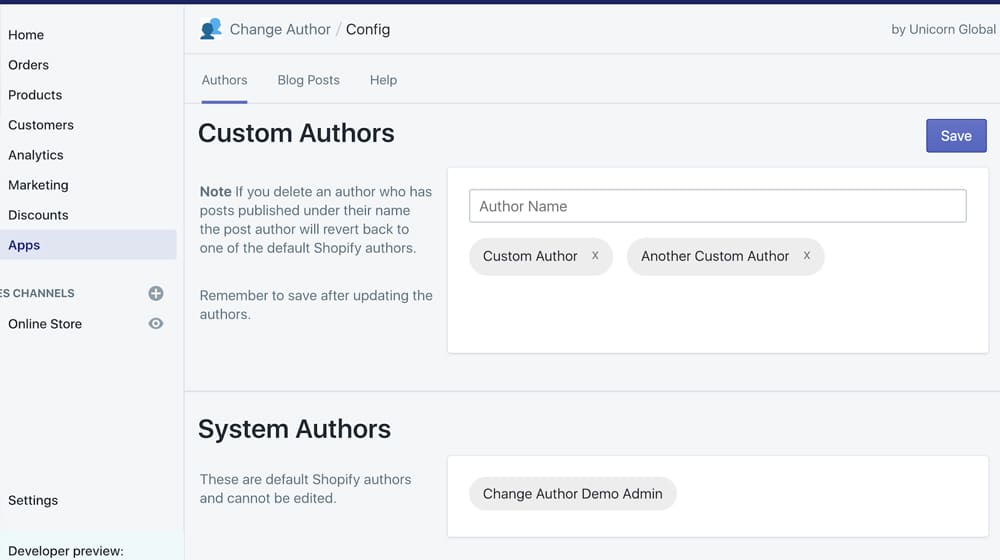 It also allows you to change and edit those authors at any time if you want to change a name or remove an author from your list.
One of the most important search signals Google has been pushing in the last few years is site speed. A faster-loading site (particularly with fast initial metrics as defined in their recent Core Web Vitals technology) is a better site.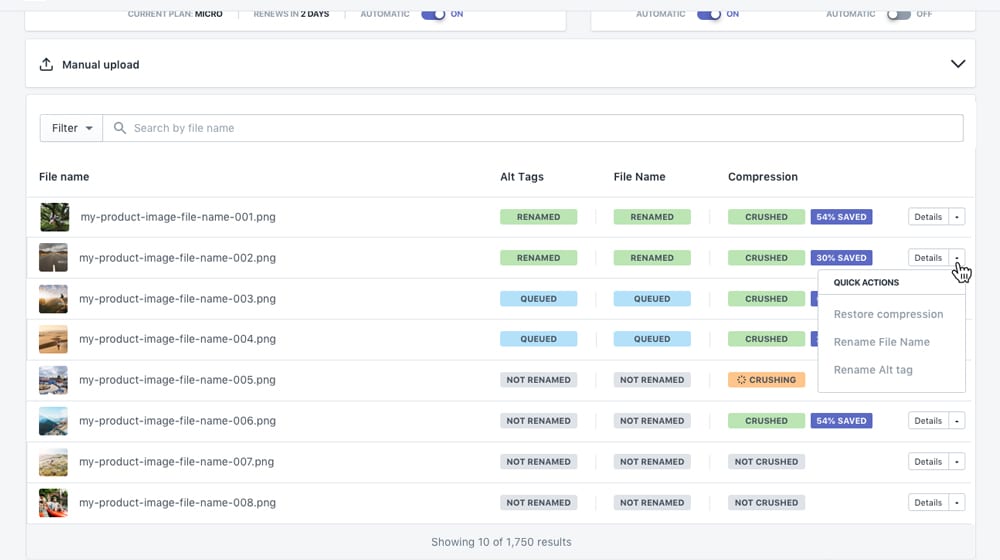 One of the hardest things to handle when improving site speed is images. Image size and image handling are both important and crushing down images so they're compressed and fast-loading is crucial. This app does that automatically for you, similar to how the WordPress "Smush" apps work.
With page speed being such an important metric, it's no surprise that Google has a system in place to reward it. There are several of these systems in place. One of them is AMP: accelerated mobile pages.
Is your blog earning you business? If not,
let's fix that.
We create blog content that converts - not just for ourselves, but for our clients, too.
We pick blog topics like hedge funds pick stocks. Then, we create articles that are 10x better to earn the top spot.
Content marketing has two ingredients - content and marketing. We've earned our black belts in both.
If you run an internet-based business and are looking to scale, schedule a call to speak with our founder: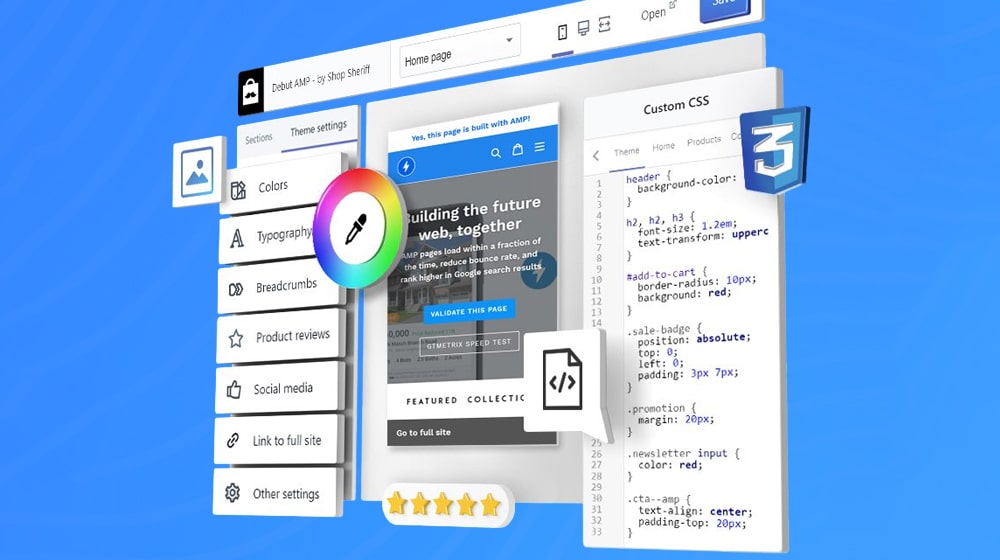 A site that is formatted along the strict guidelines for AMP gets special treatment in Google's algorithm, including a lightning bolt symbol in the search results to indicate the page will load quickly. This app allows you to create AMP pages for both products and blog posts on your site so you can enjoy the benefits of using AMP pages. If you're not familiar, you can read up a bit on AMP and why these pages perform better on search engines here.
This is a tricky app because it might not do what you think it does. It adds a single line of JavaScript to your site, which calls a script hosted by the company. Normally this isn't something that should be taken lightly, so you need to make sure you trust the company.
What does the script do? It preloads links for the user. The user lands on a page, and it springs into action, preloading the links on that page so that if the user clicks through to another, it loads instantly.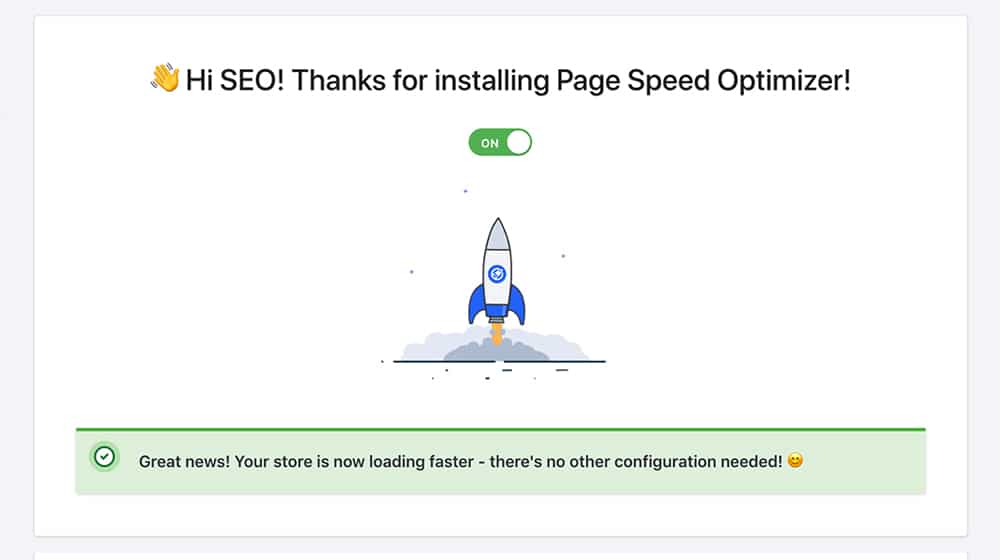 While this can increase the feeling of speed for users, it has one notable downside: it does not improve Google PageSpeed metrics at all. It only works on the second page a user visits, so PageSpeed tests that check the raw load times of a page will be the same or, potentially, slower.
Use this with caution. If you want to use this without relying on an app, you can use something like Instant.page which has identical functionality. You can simply download the JavaScript and include it in your template.
Blog Studio is a platform that adds a drag-and-drop blog post editor to your blog post composition screen. Essentially, it allows you to convert blog posts into beautiful landing page-style posts.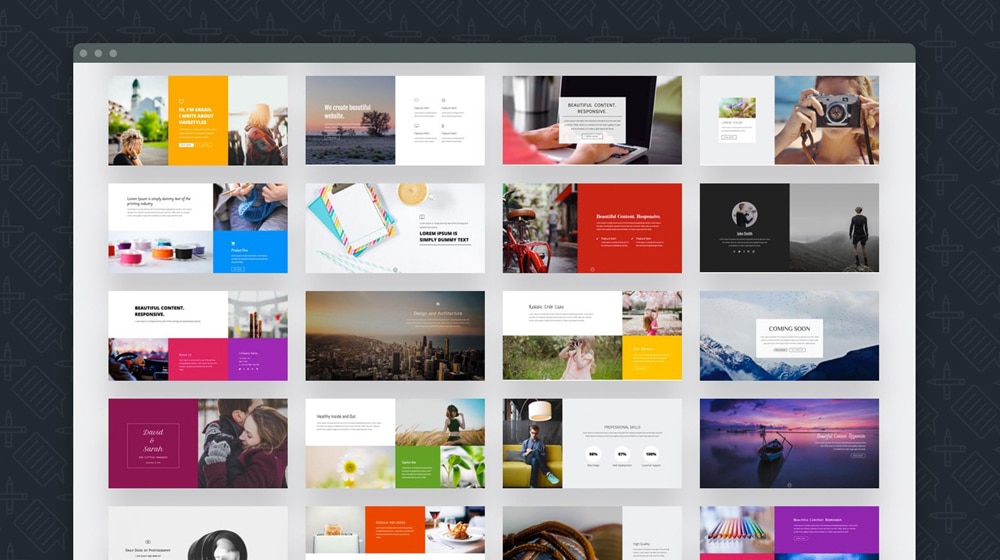 The templates they provide are usually gorgeous and graphical, so while they might not be perfect in all situations, they're pretty great overall. The app also includes an SEO interface for your blog posts, where you can specify information like your metadata and more.
This tool is a combination of SEO optimizer and auditor. It has a built-in auditing tool that scans your Shopify store, including both products and blog posts, and generates a report on how the overall SEO health of your site sits. You can then use the tool to make manual adjustments to individual pages, bulk adjustments to categories of pages, or automatic optimizations. It also includes a list of SEO tips that display next to your blog posts as you compose them, allowing you to make adjustments and hit targets as you write for perfectly optimized posts.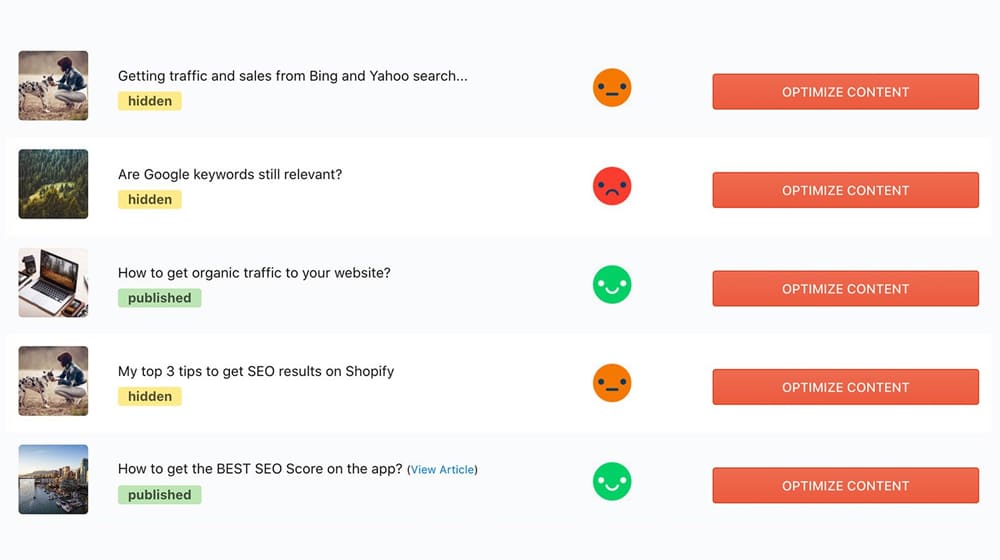 I don't know that I would trust every single recommendation that they tell you is the "best practice", but these recommendations aren't going to actively hurt your site, and many of them will make your site off. If anything, this may catch some missing header tags or "404 Not Found" errors that you can redirect.
This is a tool that is very similar to the one above, but with less of the trappings of automated AI and more options for you to tweak and play with. It does a full SEO audit when you install, generates reports, and actively monitors your site for SEO issues.
It can do automated fixes for some kinds of issues, like adding title metatags on pages where they don't exist, and it has an autopilot to help you configure SEO options. It can scan for broken links, optimize images, check header tags, and usability issues. It's one of the more robust and worthwhile SEO apps for Shopify that I've seen.
SEO Manager is yet another overall SEO auditing and tweaking tool. This one has one benefit in that it's designed for use on mobile as well as desktop. It manages broken links, structured JSON data, sitemaps, and search analytics.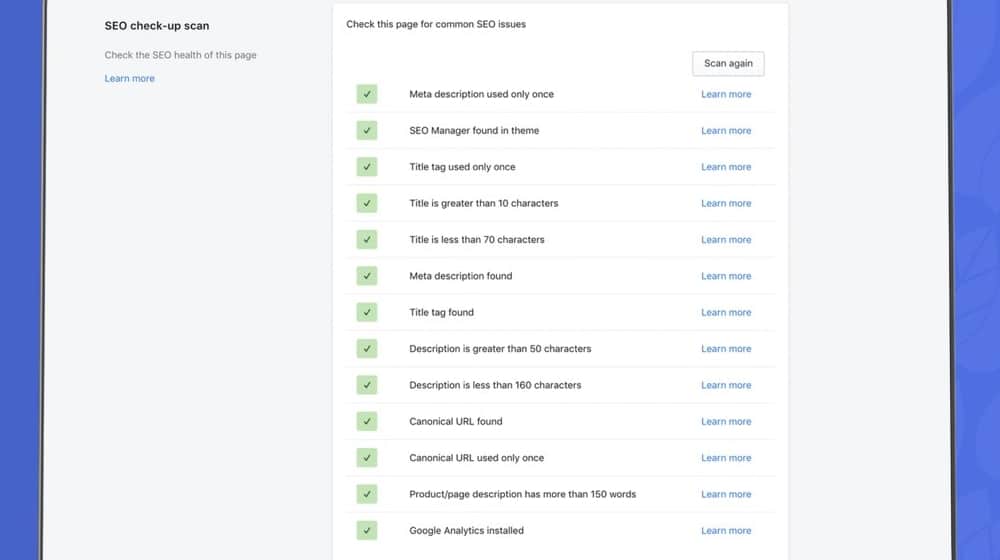 The overall SEO scan isn't quite as in-depth as some of the other apps, but it still covers all of the basic SEO checklist items and many of the more advanced options too.
This is a very simple app for your Shopify store and blog that allows you to add ALT text to your images. That's it, that's all it does. ALT text is beneficial because it helps Google identify the content of the images so that it can understand them and index them.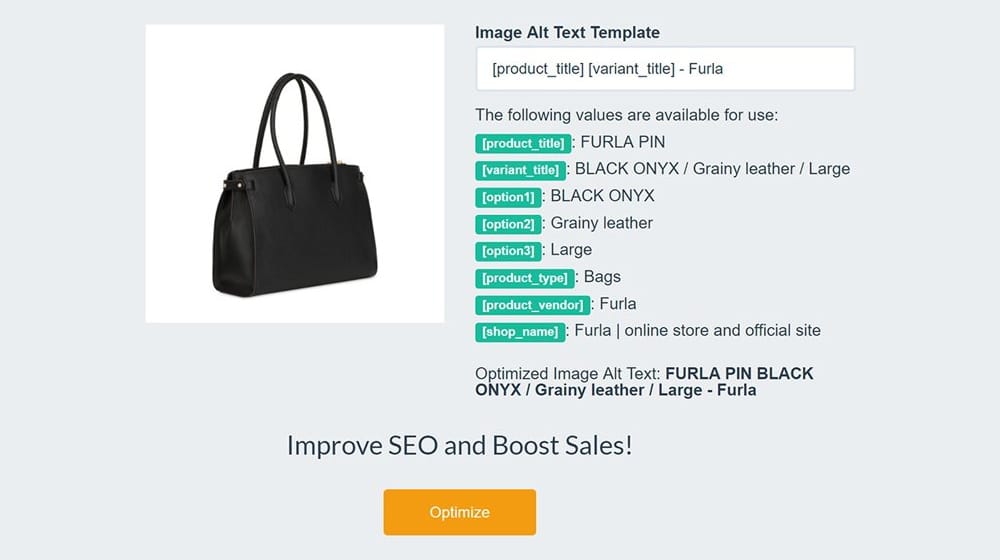 It also helps your content rank for Google image search. On top of that, it's a valuable usability option for users who might be browsing using text to speech systems, such as blind or low-vision users.
A common marketing tool in use on blogs around the web is the exit intent pop-up or pop-over. It's a script that triggers a lightbox-based pop-up on top of your screen when you lose focus on the window or make a gesture towards the X to close the window.
It's a disruptive action that helps catch user attention and get them to convert. This app allows pop-ups of varying design, including for cart recovery and upsells.
Blogify
If you've been running a blog on WordPress and have decided that you're tired of managing two different CMS systems all the time, you can convert your WordPress blog into a Shopify blog with an app like this. This particular app allows you to hook it up to your WordPress blog and, with a single click, it imports all of your posts into the Shopify blogging system.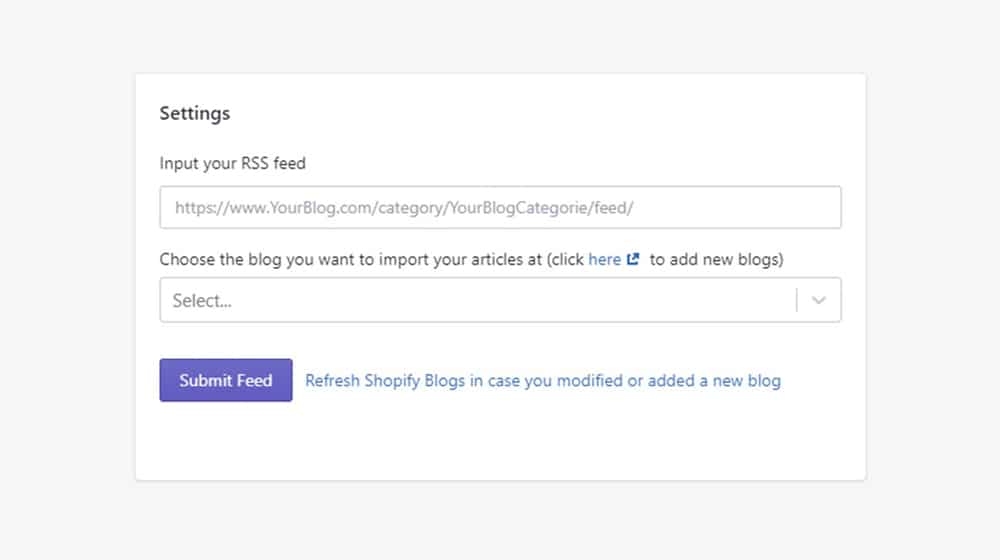 Now, if you have any strange additional data in your WordPress posts, like recipes or multimedia, you may need to do a bit more work to configure it on Shopify. You may need apps on Shopify to handle it, or you may need to reformat it entirely so that it will be a better fit. For typical blog posts that are just text and images, this app imports everything just fine.
Your Turn
In terms of SEO and raw blogging benefits, these are among the best optimization apps I can find in the Shopify store. I'm sure there are more out there, though.
If you know of some you like, feel free to send them my way! I'd love to make this the ultimate resource for powerful blogging apps, but I need your help to do it. Please share it with us in the comments below!