Shopify SEO: 11 of The Best Apps to Optimize Your Site in 2023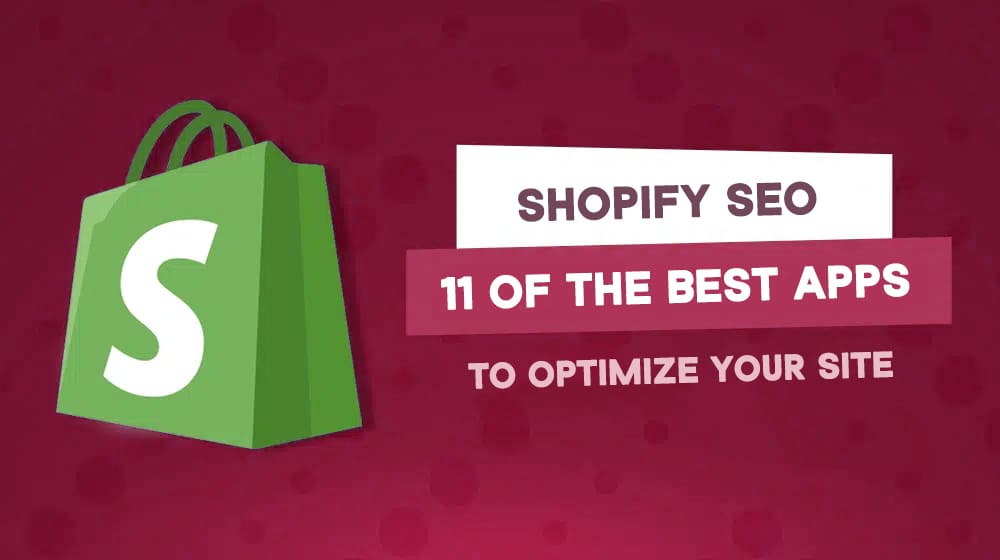 SEO is critically important to modern business, but the exact tools you can use to implement various technical SEO best practices will vary. Those most familiar with WordPress know all the big names, like Yoast, WP Rocket, and so on.
What about those with a Shopify store?
Shopify naturally offers some degree of SEO control, and obviously, some elements of SEO come down to your content or web host, not your eCommerce infrastructure itself. Some, though, can be enhanced or can only be controlled by online store owners with the use of a Shopify app.
So, what are the best Shopify SEO apps? I've picked ten you should use going into the new year and beyond!
Note: As with all of our Shopify app review posts, we're not affiliated with any of these companies. We don't take commissions, offer paid reviews, or work with these companies in any way, shape, or form.
First up on the list, we have Avada. Avada is similar to Yoast in that it's a does-it-all SEO optimization app. You may find other apps that do specific functions more effectively, but you're just deciding between one generalist app or multiple specialized apps.
That's more of a personal preference on Shopify than anything.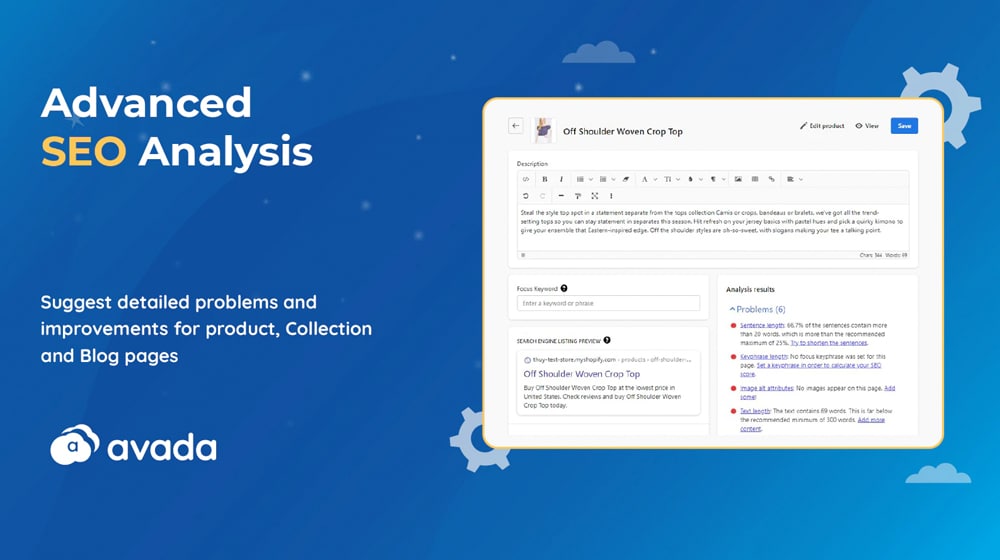 Here are some of Avada's highlights:
Optimize images and compress image size (alt tags, compression, image rename and resize, etc.)
Page speed optimizations, including lazy loading, script minification, and instant pages.
General SEO tweaks like JSON, image alt control, customized 404 pages, and more.
Plenty of automation for things like page titles and image alt text.
HTML sitemap and XML sitemap generation.
Lazy loading and minification.
SEO analysis of your webpages.
All of its features are pretty standard. Avada has a free and paid plan; the free program is free forever but limits how many images you can optimize per month and how much automation you can use.
The paid plan is $35 per month, so while it's on the steep end for a Shopify app, you get a lot for it.
Free

Pro

SEO Manager is similar to Avada in that it's another does-it-all app.
Here are some of the SEO Manager's highlights:
Automate page titles, descriptions, and image alt text.
Automatically add Schema to display Google structured data.
Integrate Google Trends, Analytics, and Google Search Console.
404 logging, management, and repairs.
Broken link checker (both internal links and backlinks - nice).
SEO scan to find improvement opportunities and SEO issues.
It helps with automation by creating templates you can fill out to ensure you never miss an on-page SEO element when creating new pages or content. It can add things like Schema rich results and other optimizations as well.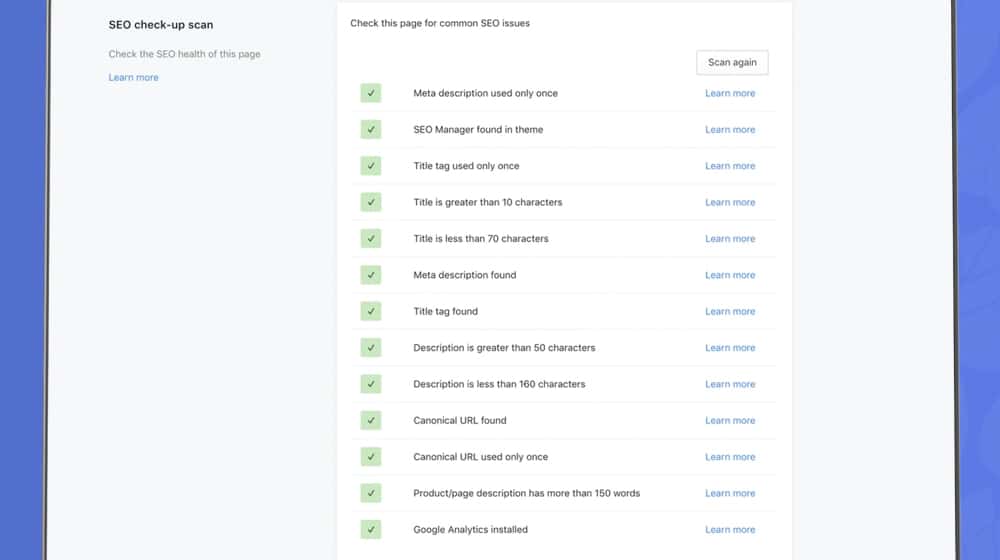 SEO Manager is also helpful because it integrates things like Google Analytics and Trends into your dashboard, so you don't need to shuffle around multiple windows to monitor your performance. It also gives you a full, real-time SEO audit of your site so you can see areas that need improvement and take immediate action to fix them.
SEO Manager is cheaper than Avada at $20 per month but doesn't have a free plan, just a one-week trial. It's also worth noting that it conflicts with some other popular apps and can result in duplicated product listings, so review their list of incompatible apps before installing it and disable those apps first.
Overall, it lacks many of the features that the other apps have, so you should review the rest of the options on this list to see if they have any features you need in an SEO app.
Essential

The third (and last) of the does-it-all SEO apps, Smart SEO, is another good one. You only want to install one of the three (and be selective of other apps you use that might overlap), so why would you pick this one?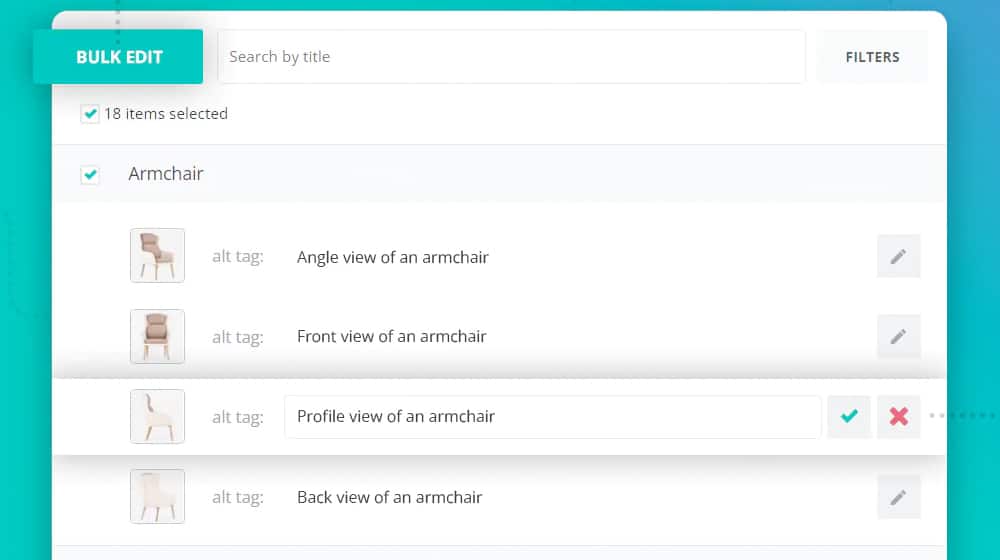 Here are some of SmartSEO's features:
Generate meta tags automatically (meta title and meta description).
Crunch image file sizes of product images, blog images, and more.
Generate image alt tags automatically.
Claims to improve page speed (it only pre-loads pages on hover, which doesn't help your PageSpeed scores).
Broken link detection and fixes.
Smart SEO is all about automation and streamlining your store's SEO process. They have a one-click button to generate meta tag information for your product pages, an automatic Schema tagger to add rich snippet markup to your pages, image optimization features, page speed features, and broken link monitoring, among other features. It's all pretty robust.
Smart SEO has multiple plans, unlike the other two above, with different usage limits.
Free Plan: Meta and Alt tag automation, a sitemap, and noindex tagging, up to 100 pages monitored for broken links, and up to 50 optimized images.
Pro Plan: $10 per month for the above, plus 1,000 pages monitored for links, 1,000 images optimized, bulk editing for meta and alt tags, instant pages, and Schema tagging.
Business Plan: $20 per month for the above, the removal of microdata, and increased limits on the link and image monitoring.
Premium Plan: $30 per month for the above with higher limits, plus dedicated support.
It's a decent option if you want to try it for crunching images, fixing broken links, and filling meta info automatically.
Pro

Business

Premium

Rather than fill this list up with one-size-fits-most apps, I've decided to use specialized apps to fill out the list. This one is one of my favorites.
I've written about Schema before, and I think it will be increasingly relevant in the coming years. Google is pushing Schema to get more information out of sites, and while they might claim it doesn't directly impact your SERPs, it's still pretty essential for many different kinds of websites.
Since Shopify is all about product pages, using Schema to optimize product pages and show rich information in the search engine results is an inherent advantage. After all, if you're looking at Google search results for a product, which is more attractive; an embedded product listing with star rating and price information or a link to a product page with none of that?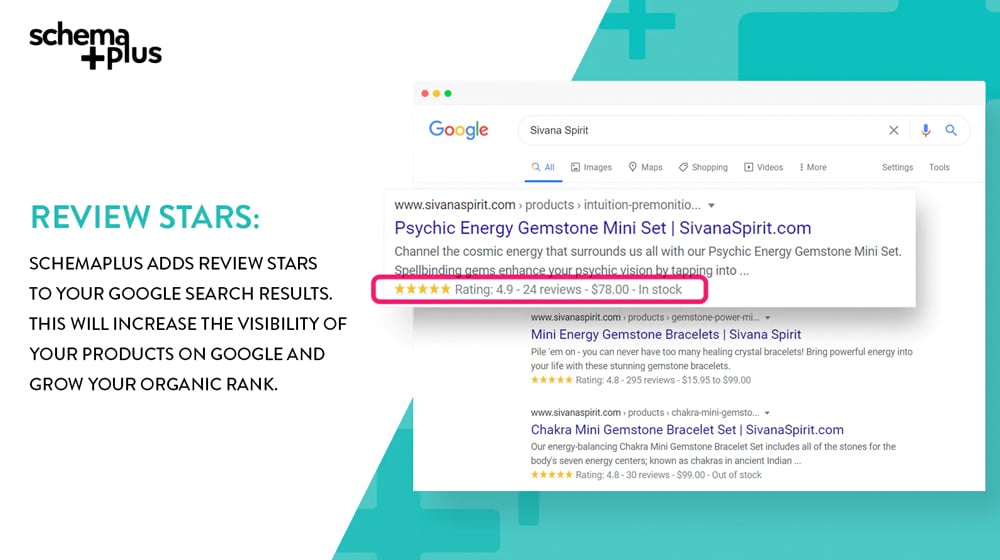 This app boasts that it was made by ex-Google engineers, and while I'm not sure that's super important (Google changes fast enough that their information can be quickly out of date), it's still enough to tell you that they're approaching it from the right angle.
Schema Plus Pro

TinyIMG does more than it says on the tin, but I still consider it a relatively specialized app. Image optimization is the primary function, as you can probably guess from the name.
When you upload an image to Shopify, this app automatically processes it to make it smaller and load faster. The number of photos it processes per month depends on your plan.
As far as other features go, TinyIMG also does image alt and filename optimization, Schema markup, some SEO auditing, broken link monitoring, and at higher tier plans, preloading.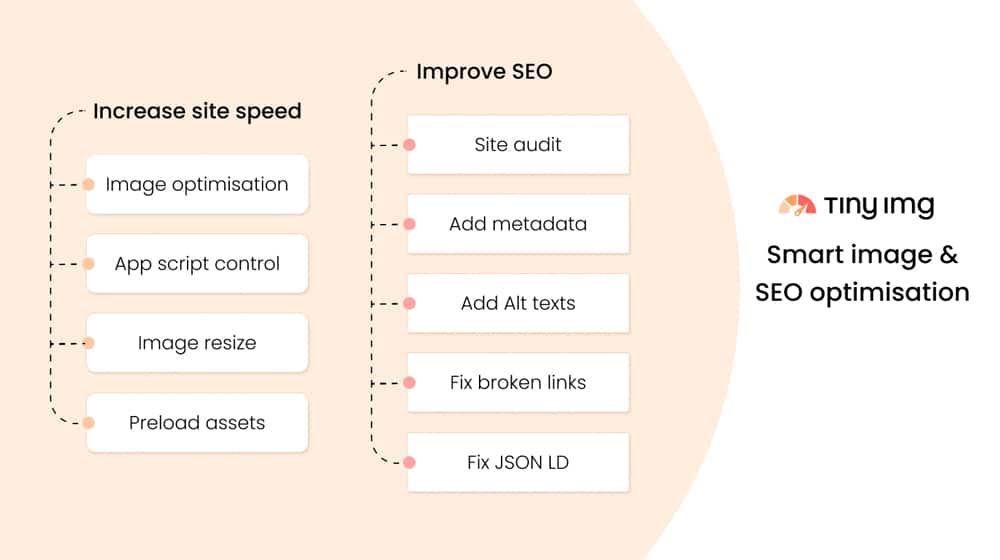 The plans start with a free pay-as-you-go plan that gives you 50 images and the option to pay more. From there, the paid tiers are $3, $10, and $20 per month, with increasingly more features, as you might expect.
24 Months (2 Years)

Is your blog earning you business? If not,
let's fix that.
We create blog content that converts - not just for ourselves, but for our clients, too.
We pick blog topics like hedge funds pick stocks. Then, we create articles that are 10x better to earn the top spot.
Content marketing has two ingredients - content and marketing. We've earned our black belts in both.
If you run an internet-based business and are looking to scale, schedule a call to speak with our founder:
Beginner

Advanced

There's a bit of difference between Schema.org markup and JSON-LD, and Shopify devs seem to vastly prefer JSON-LD (or at least name their Schema markup JSON-LD for the trending keyword), but they serve the same purpose in the same way. It's always good to add Schema markup to your site to give search engines more information and ways to embed your content in their rich sidebars and other fields, so that's what this app does.
You can technically do everything this app does manually, but why would you want to? It's a ton of tedious fiddling with little bits of metadata, and the chances that it can go wrong are much higher than you might want to admit. I'm even a fan of tedious coding fiddling (how else would I have high-90s in PageSpeed?), but I'll happily accept that it's better to automate or streamline Schema as much as possible.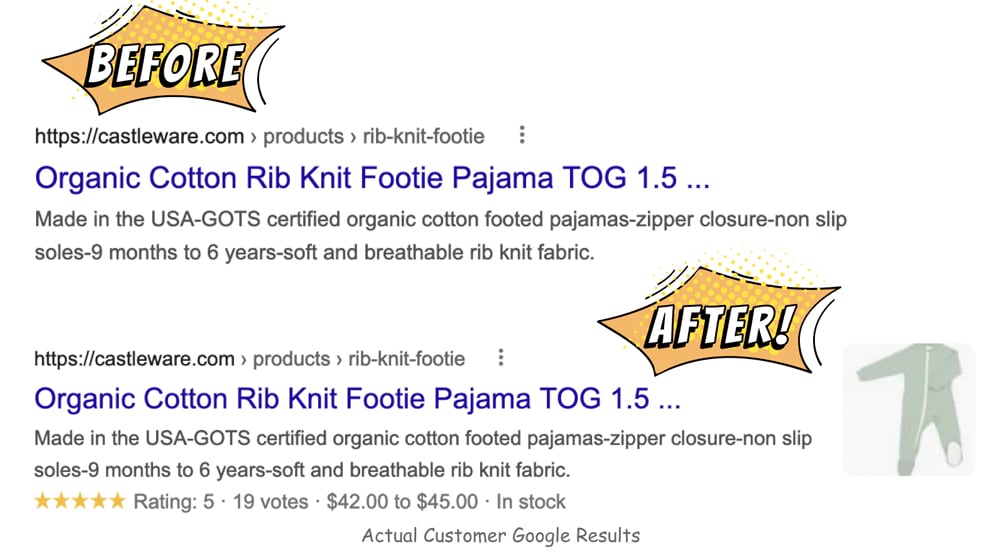 This app is a great choice to help you with the Schema markup and nothing else.
It's also one of the apps you don't want to use alongside another that adds markup because the Schema duplication can do terrible things to your site code.
The pricing is a bit odd; it's $399 for a one-time charge. Though, it's sort of refreshing not to see another monthly subscription on the Shopify app store, isn't it?
Hextom is another image smusher and editor, and it's pretty widely recommended and well-reviewed. It does a lot to help with images and a few other page speed factors.
Image-wise, it lets you efficiently manage your image alt text, rename files for better image search results, minimize files to smush them down for faster loading times, convert images from PNG to JPG for smaller files, crop them square for maximized display, crop them, add borders or frames, resize, trim, and even add watermarks to them.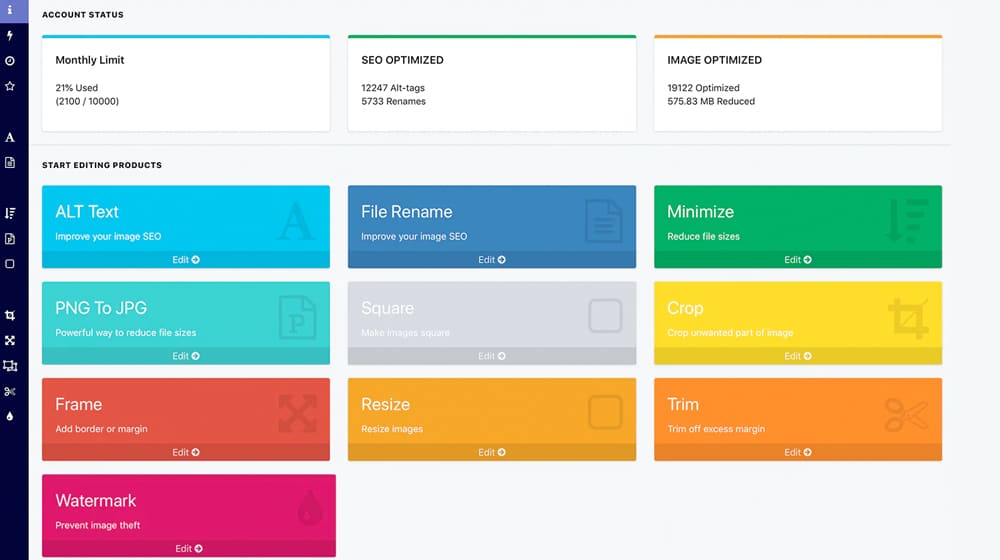 This app can help remove an entire "run the image through Canva or Photoshop" step in your page creation process. It has a free plan for 50 images per month, or you can pay for more (plus more features) for $10, $20, or $50 per month, depending on your needs. They also maintain image backups for some time, depending on your plan, if you need to revert changes you've made at some point.
Basic

Professional

Advanced

Landing pages are not, themselves, part of SEO. At least, they aren't generally an SEO factor beyond the fact that they are pages with content that can be indexed and ranked (unless you noindex them as ad landing pages and… you know, the details.) There are many different ways to make landing pages in Shopify, but they don't, by default, have many of the fiddling SEO controls you might want from dedicated landing pages. Zeno lets you build landing pages meant for indexed, high-ranking content.
Importantly, Zeno is a simple and easy editor to make landing pages without fiddling with code. It's designed to be fast-loading and responsive, with plenty of SEO controls in metadata and other options.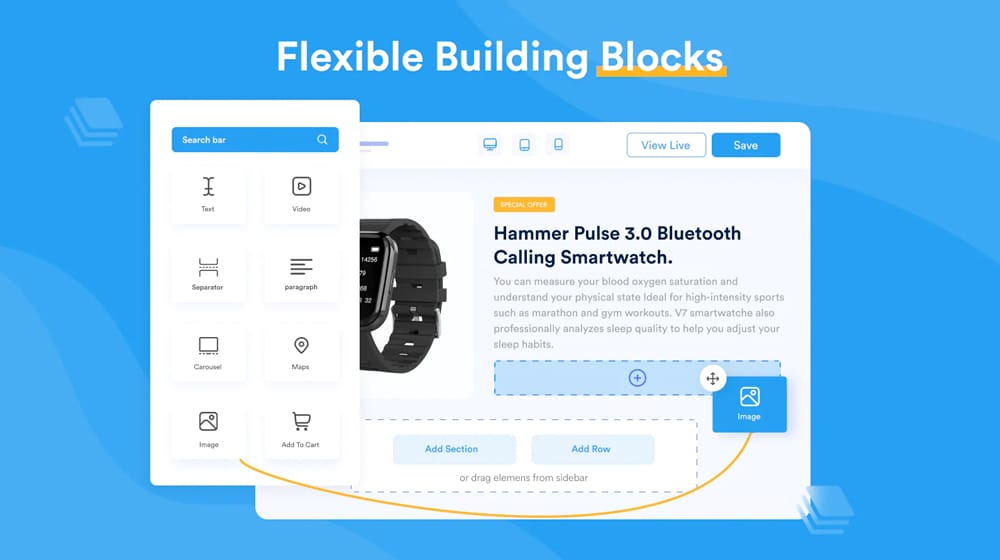 Zeno and Shogun are two of the top page builders for Shopify. If you're curious about learning about both in more detail, I wrote a dedicated post about them here:
Zeo has three plans. The free plan uses a CDN and gives you an optimized page but only one landing page and one blog post. That's not a long-term plan; it's just for testing if you like it. The starter plan is $19 per month and gives you unlimited pages, blog posts, and support. Then there's a $29 plan for adding design carts, password-protecting pages, and optimizing 404 pages. Overall, it's a great little app for creating rich pages on your site.
Community

Starter

Professional

One of Google's many attempts to get the internet to load faster and better for people on slower mobile devices is AMP, the Accelerated Mobile Pages framework. AMP is an HTML framework designed for speedy loading, and for a while, AMP pages were prioritized by Google and would be served first if they had the opportunity to do so.
Google started to back off on this as more of the web began to catch up on speed without sacrificing design. AMP isn't the 100% necessity it used to be, but it's still a pretty handy little framework you can use if you want fast-loading mobile pages for your Shopify site.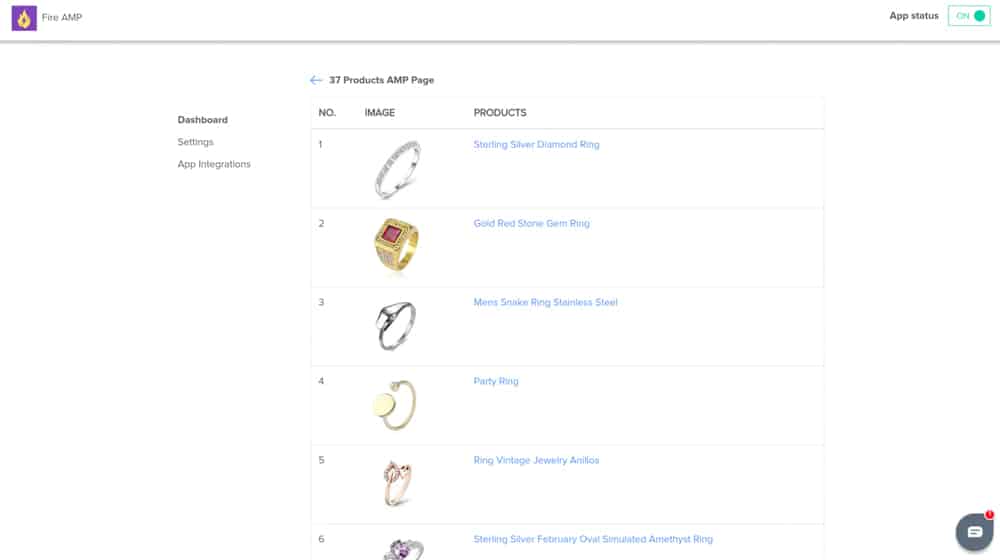 Fire AMP is an app that lets you generate AMP versions of your products, collections, blog posts, and pages. You can customize the AMP pages; it works with most Shopify themes and shows you real-time traffic and organic traffic metrics for your AMP pages.
That's it! It's straightforward. It only has one plan, for $7.99 per month, with all the features it offers unlocked. If AMP is something you're interested in, give it a try.
Super Success

WordPress users are familiar with Yoast. They've dominated the SEO game for quite a while, and while newcomers to the field have started to challenge them in the realm of does-it-all SEO plugins, they're still constantly improving and pushing the bar ever higher.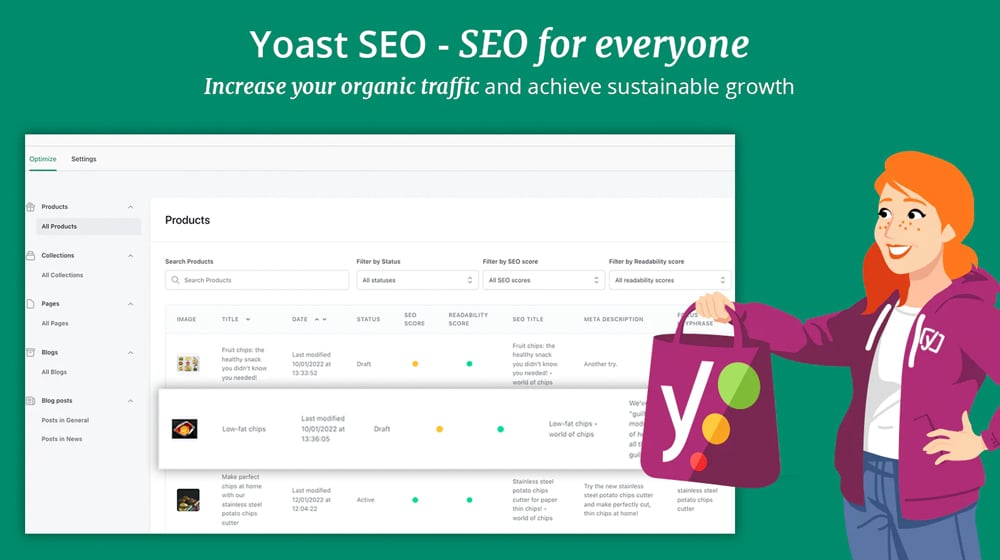 So, it's not surprising that the Yoast devs have created a version of their app for Shopify. Right? The Shopify version isn't free like the WordPress version, but it's only $19 per month and gives you a ton of SEO tools, automation, and tweaks to turn your site into a search powerhouse. If you only use one app on this list, this one might be the best choice.
Yoast SEO Premium

11. Hyperspeed (My Personal Favorite)
I talked about Shopify apps to boost PageSpeed scores in a previous post back in October:
Still, since this is a post about Shopify SEO apps, and it was my favorite PageSpeed app, I felt it was worth mentioning again.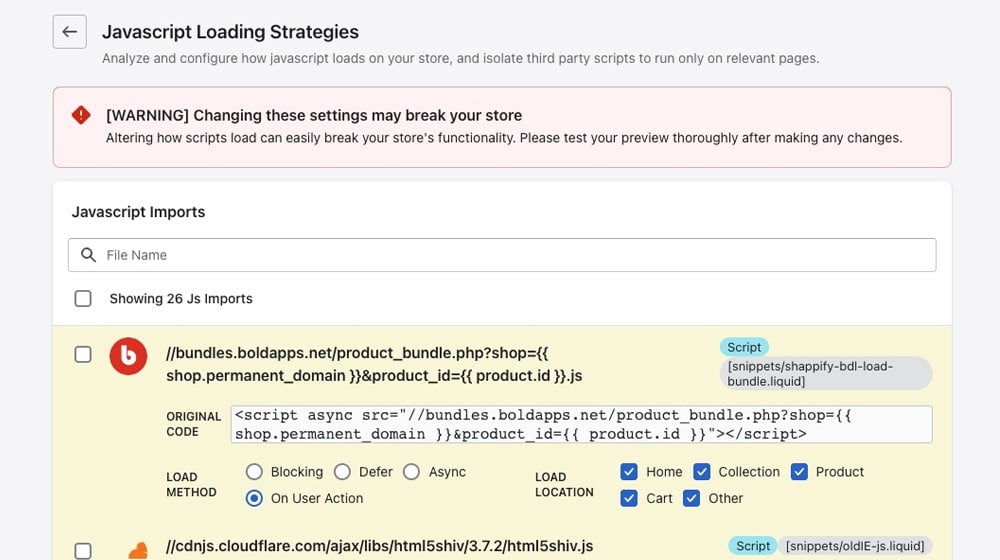 The pricing is on the steeper side at $39/month, and the post above mentions it in much more detail, but here are some brief highlights:
The only Shopify app I've found that actually increases PageSpeed scores and doesn't just preload links (like SEO Booster does).
Defer, async, minify, and lazy load JavaScript assets (huge).
Lazy loading, both images and videos.
Switch to responsive mobile-friendly images on mobile automatically (huge).
Optimize fonts automatically.
Critical CSS extraction (huge).
PageSpeed API integration (huge).
Overall I feel like this SEO-friendly option is well worth it as a dedicated site speed app. It reminds me a lot of
WP Rocket for WordPress
in that it's sort of a do-it-all PageSpeed performance app, except it's for Shopify. We've had some great success optimizing our client's loading speed and site rankings with this one.
Essentials

Your Recommendations
I know I glossed over a ton of competing apps for both general does-it-all search engine optimization apps and for image apps in particular. These are the ones I've tried out and liked, but I'm always open to suggestions and recommendations. If you like an app I didn't list, feel free to let me know all about it in the comments. I'll give it a look if nothing else! Maybe you'll help out someone else later on down the line, too.
Also, while I've got you here, what would you like me to cover next? I've been doing a lot of Shopify coverage recently, but if I've missed a topic you're keenly interested in, drop me a request, and I'll see if I can cover it next.