15 Alternatives to Sumo.com for Email Marketing and CRO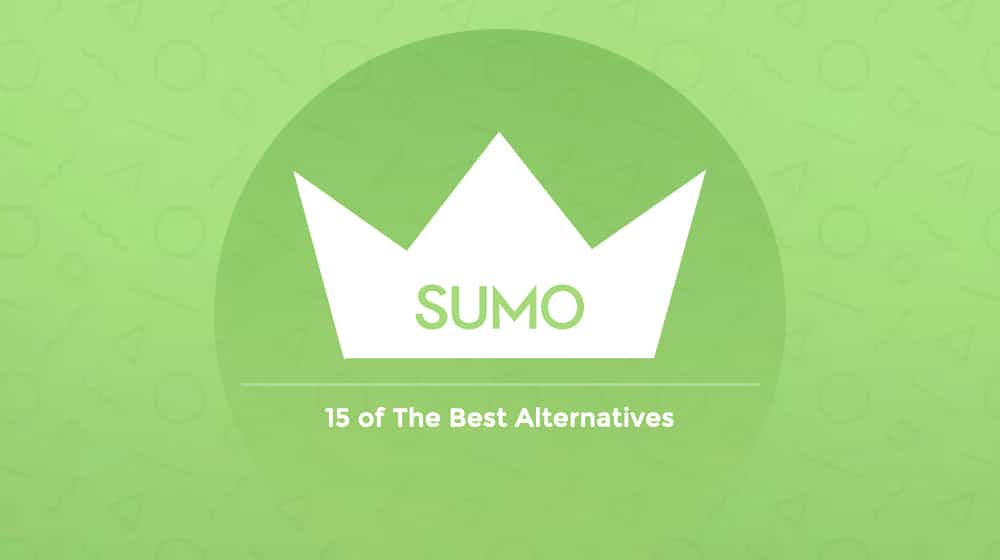 Sumo.com, formerly known as SumoMe, is part of a suite of Sumo apps produced by the same company. These include:
AppSumo, a marketplace for apps for WordPress and other platforms.
SendFox, an email list builder and newsletter management platform.
KingSumo is an email harvesting platform using viral giveaways as a lead generator.
And, of course, Sumo itself. Sumo is a set of four apps:
List Builder is a set of CTA forms that can be pop-ups or slide-ins with varying triggers.
Welcome Mat is a page-sized CTA form that can be mid-content, parallax, or another form.
Share, a set of user-friendly social media sharing buttons.
Smart Bar, a CTA bar that lingers at the top of the screen, is similar to a specific big-name greeting bar.
These are available as a single package and come as plugins for WordPress, Shopify, or Google Tag Manager.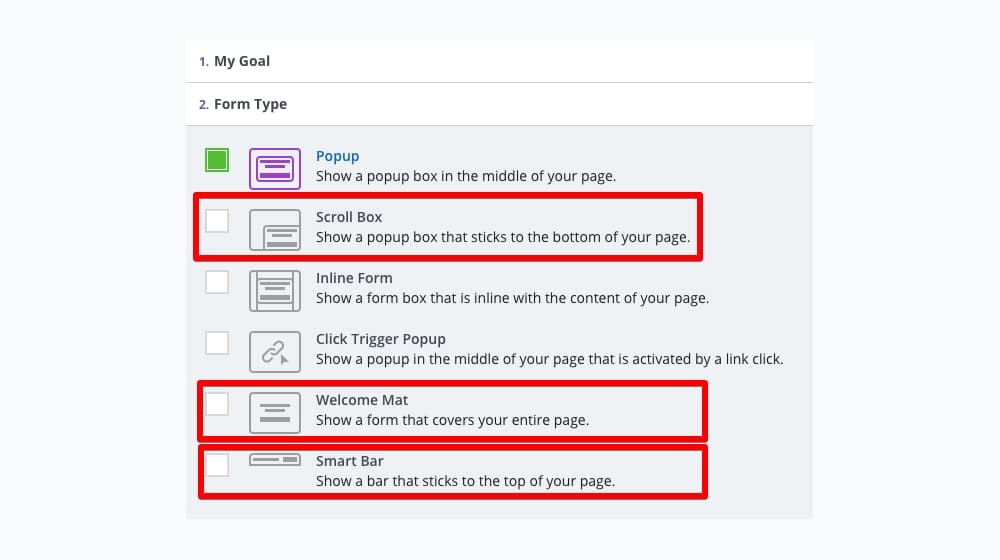 As an aside, if you've looked into Sumo in the past, you might notice that this list is shorter than it used to be. Sumo discontinued some of their older apps, including heat maps, image sharer, and highlighter.
The plugins are free to use, but a paid plan at $40 per month gives you additional features. Additional features include advanced website visitor targeting, split testing, white-label usage, higher limits on monthly email marketing sends, more email templates, advanced real-time analytics, and more than 30 days of historical analytics data.
Overall, Sumo is a great introductory plugin for building a newsletter and generating leads. But, some of the limitations can chafe mid-sized businesses, and sometimes you might want something a little different. I've picked out a series of alternatives you can explore, whatever your reasoning may be.
As with any product or service list, there's no "right answer" for which one you should use. Different apps are viable for specific businesses. You might be overly restricted by one while another company finds it ideal - the same goes for SEO, user experience, or CRO (conversion rate optimization) plugins. The trick is to look through them all and find the one that meets your needs, with room to grow. Maybe that's Sumo. Perhaps it's something else. Here are some of the best Sumo alternatives.
Note: Three of the four features of Sumo are email-capture CTA boxes. The fourth, Share, is so generic and ubiquitous that I'm not bothering to give you alternatives there. I have my recommendations there, 
which you can read about here
.
Thrive is one of the most widely-recommended opt-in forms on the internet, at least for WordPress. They have pop-ups, inline forms, top bar ribbons, two-step validation, slide-ins, overlays, and more. They even offer a content locker, though I'm always hesitant to recommend those for everyone.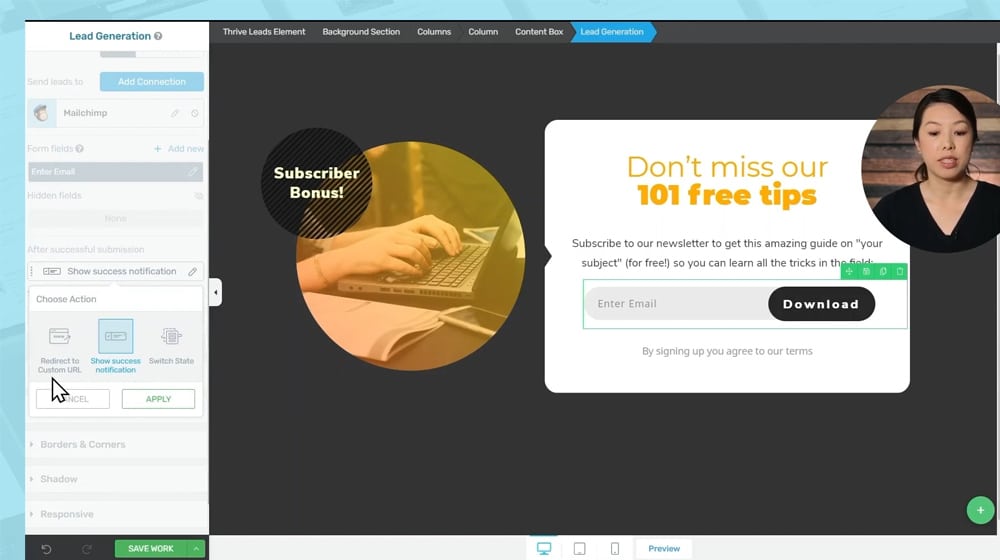 Thrive is also cheaper than Sumo, at only $97 per year. On the other hand, it's limited to just a WordPress plugin and doesn't work on Shopify or other non-WordPress platforms. You can also opt into the Thrive Themes Suite and get a bunch of other cool stuff, but that's both outside the scope of a Sumo replacement and more expensive.
OptinMonster is probably one of the most well-known lead generation and form builder plugins for WordPress. They do a little bit of everything, from pop-ups and lightboxes to slide-ins to gamified wheels. They also do page-level targeting, exit intent pop-up triggers, and geolocation targeting.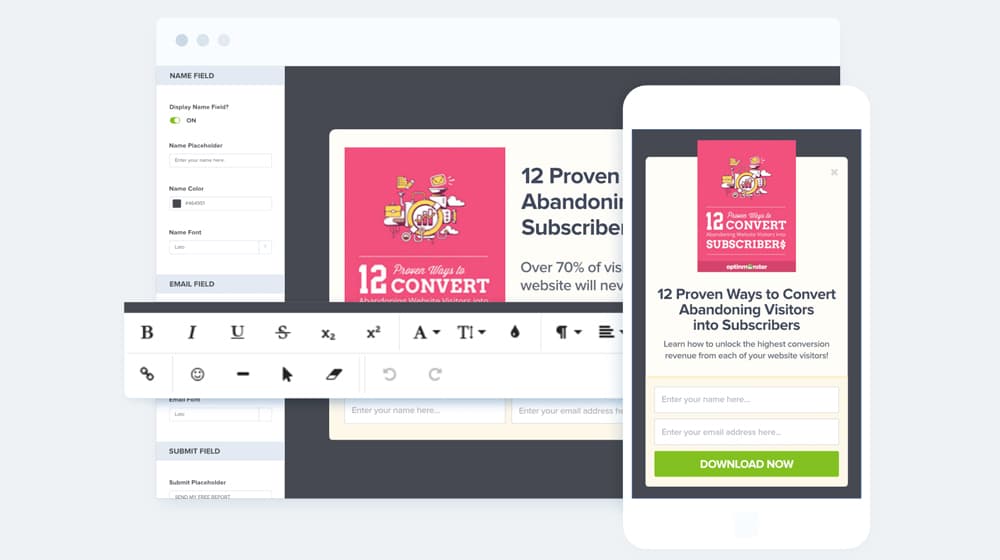 The cheapest plan available from OptinMonster is $10 per month, but if you want to use it without branding, you need to go for the $30 per month plan or higher. On the plus side, you get many advanced features at that tier, so it's still worthwhile.
The most significant benefit of OptinMonster is that it's not just for WordPress. It's a JavaScript app, so you can use it on virtually any HTML website to add custom code.
Hello Bar may not have been the first company to create a top-of-site ribbon call to action, but they certainly popularized it. While they started with just that one bar, they have expanded their SaaS platform over the years. Today, they offer header and footer bars, modal pop-ups, alert-style boxes, slide-ins, page cover-up lightboxes, and more.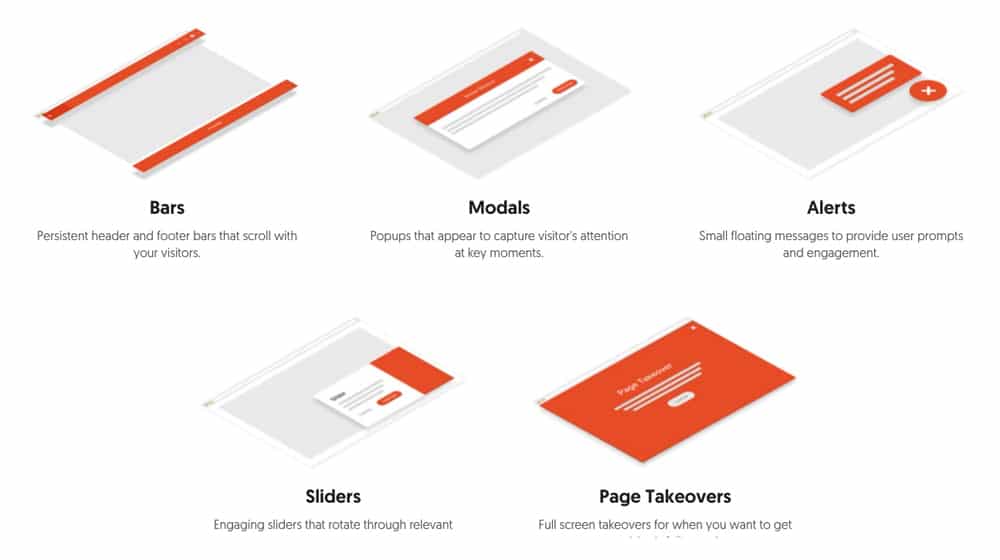 Everything can be customized and styled to match your site design. There's also, of course, some detailed analytics, split testing, and more. Also, like OptinMonster, Hello Bar offers simple JavaScript that you can use on nearly any platform, not just WordPress. If you're comfortable with using Zapier, you can even connect it to Google Analytics to log clicks as events.
LeadPages is interesting because it does more than just opt-in forms but is also somewhat limited in terms of the opt-in forms it offers. They do both alert bars and pop-ups, as you might expect. However, they also do entire landing pages and even entire microsite websites.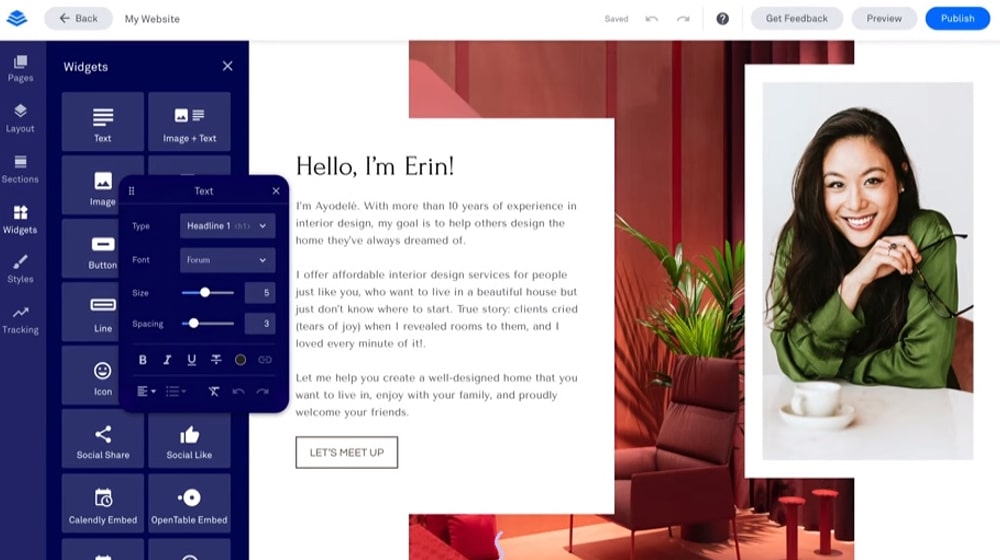 Generally, I find that LeadPages is overkill if you have a site already running with landing pages, but if you're just getting started, it can be a great platform to adopt. Of course, they work in analytics, A/B testing, and conversion optimization to see which version gets the best conversion rate, along with all the other standard sort of opt-in functionality. Plus, their microsites allow you to sell directly through them and process payment information.
One of many apps by 500Apps, ConvertPath is an "all in one" CTA builder. You can make carousel pop-ups, lightboxes, site bars, and even those little notification messages telling a user that someone else just bought the item they're looking at. All of them, of course, can be customized to your site design.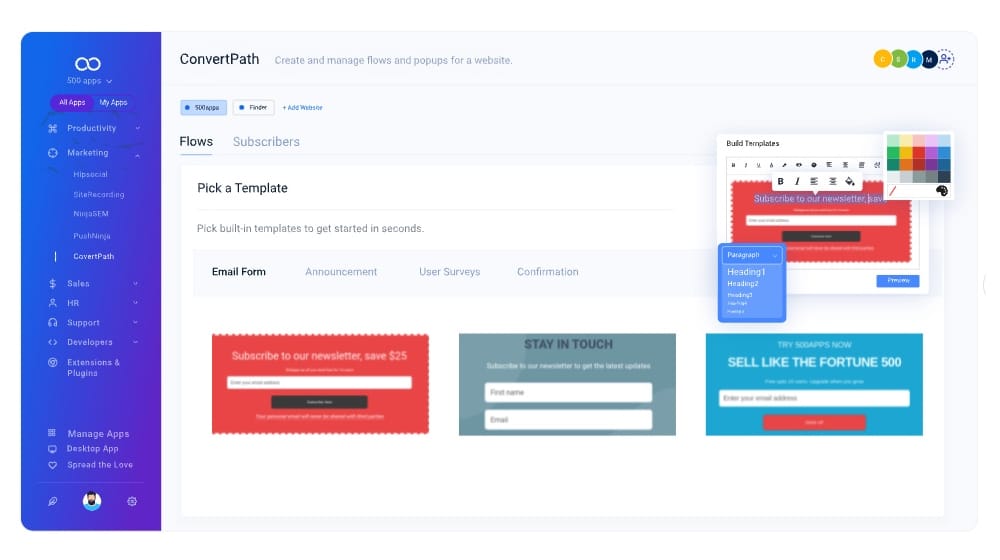 The most significant potential benefit (and a drawback, too) is that ConvertPath is part of a larger ecosystem of apps. There are nearly 40 of them, and they all work together. If you want to buy into that ecosystem, it can be great to have everything working together as one seamless machine. On the other hand, if all you want is some lead generation marketing tools, it might not be the best option.
Omnisend is one of those app suites that do many things but does them well. In this case, we're focusing on the ultimate refinement of the exit intent popups.
For those who don't know, exit-intent is a script that tracks user behavior. Then, if the user makes a motion that indicates they're likely about to close a tab or window – such as their cursor leaving the boundary of their viewport – it triggers the site to pop up a call to action as a disruption. It's a "one more thing before you go" pop-up designed to catch the user right before they shift gears. It can help reduce your bounce rate and increase sales, at least for people who don't use keyboard shortcuts to close windows.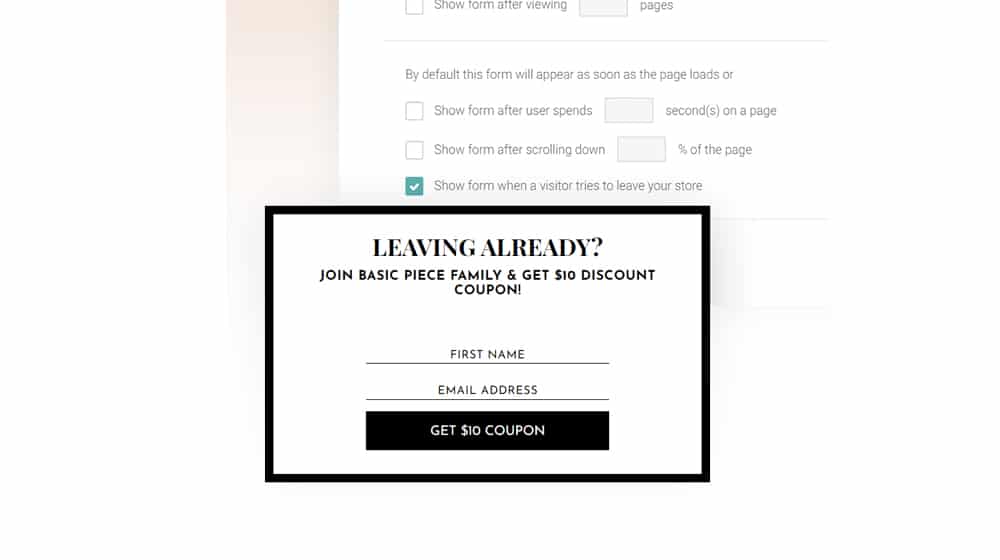 Is your blog earning you business? If not,
let's fix that.
We create blog content that converts - not just for ourselves, but for our clients, too.
We pick blog topics like hedge funds pick stocks. Then, we create articles that are 10x better to earn the top spot.
Content marketing has two ingredients - content and marketing. We've earned our black belts in both.
If you run an internet-based business and are looking to scale, schedule a call to speak with our founder:
The downside to this app is that it only does one thing, which is an exit intent pop-up. You don't get slide-ins, you don't get interstitials, you don't get in-content CTAs, none of it. If that sounds good to you, go for it.
At this point, we're getting into some of the smaller, lesser-known, but still useful apps. For example, Convertful isn't as well-known as a business like OptinMonster or Thrive, but it still has a sizable customer base, and it's still very effective. They offer just about every form of CTA box you could want, including pop-ups, scroll boxes, spinner wheels, header bars, welcome mats, inline widgets, and floating sidebars. They also do gamification with scratch-offs, do segmented surveys, and more.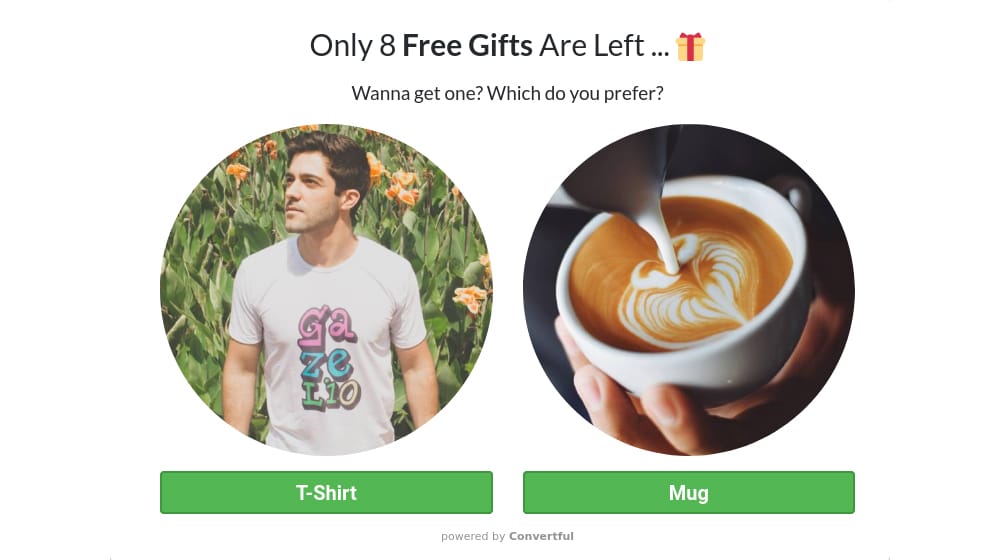 In my mind, the most significant downsides to Convertful are that you don't get white-label service until the $200/month plan and that it can be kind of tricky to set up just the way you want it. It's very robust, but that makes it better for experienced and agency customers, not individuals or small businesses.
The name might sound like a pokemon, but the app is pretty standard as a robust CTA offering. They started with exit intent pop-ups but expanded to provide scroll and time-based triggers as well. They also have advanced targeting options for specific visitors and pages and offer different content depending on whether the individual is a new user or a returning user.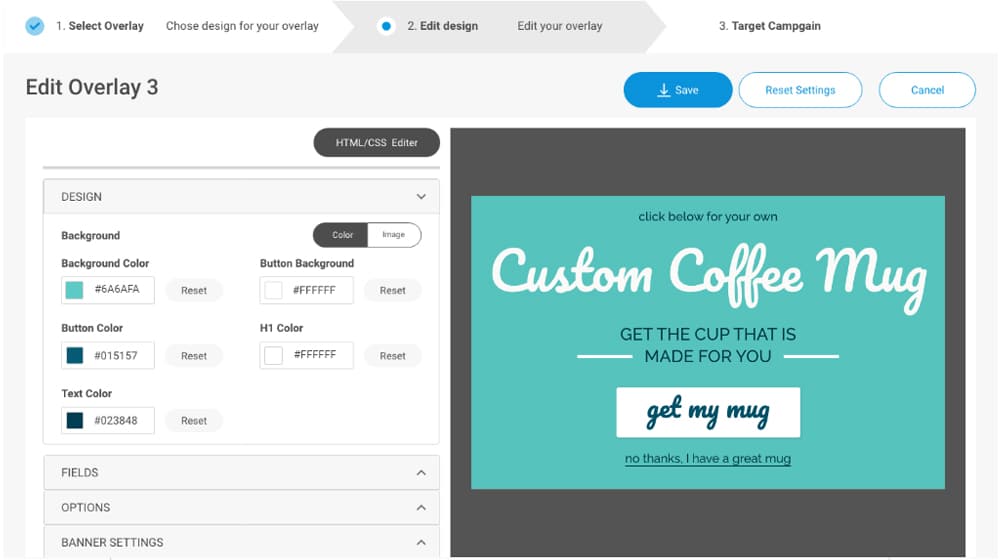 They also have a free trial if you want to check it out. Then again, so do most of these, so that's not necessarily a selling point. Their starter plan is $14 per month for up to 3,000 visitors. Higher-tier plans increase that limit, but all plans offer pretty much all features aside from hand-held onboarding.
Sleeknote bills itself as "the internet's favorite pop-up builder," and while I'm not sure their claim is indeed accurate, I can't say for sure that it's not. Is it your favorite? Let me know.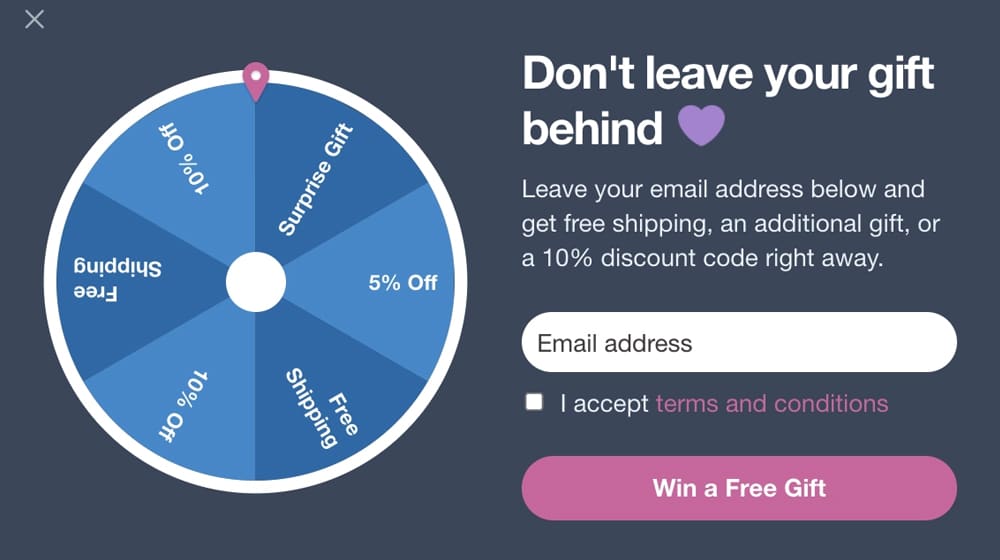 The most significant benefit of using Sleeknote is that they have very granular control over which pop-ups show to which users and when. A user on their first page will get a different pop-up than one on a return visit, one on the blog will get an additional pop-up from one on a product page, and so on. They also happily integrate with over a thousand different platforms, including email marketing services and management platforms, CRMs, phone systems, automation engines, and more. However, pricing is a little steep, starting at $55 per month for the "lite" plan. You can certainly do worse, that's for sure.
OptiMonk offers many of the same features as the others on this list, which you should probably expect as standard, to be honest. They handle list building, cart abandonment, feedback, user guidance, and other use cases quickly and easily. They also have robust targeting, personalization for pop-ups, and specific e-commerce focused services.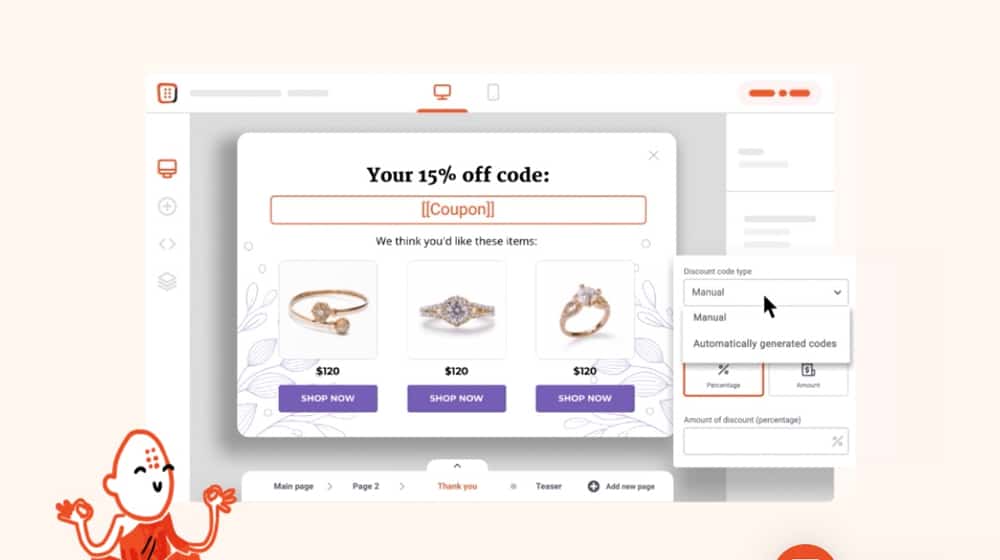 In a nice twist, their free plan is pretty significant, and you only have to hit the $30 per month tier to have unbranded service, as well as split testing. Most of the higher-tier plans only increase the number of monthly pageviews and domains you can use it on, too.
Unlike many other options on this list, this one is a plugin, so it's limited to WordPress, Wix, and Shopify. It's a relatively simple but practical set of configurable rules for pop-ups, without much more to it. You can set targeting rules, click triggers, and even give the user an option to launch the pop-up directly.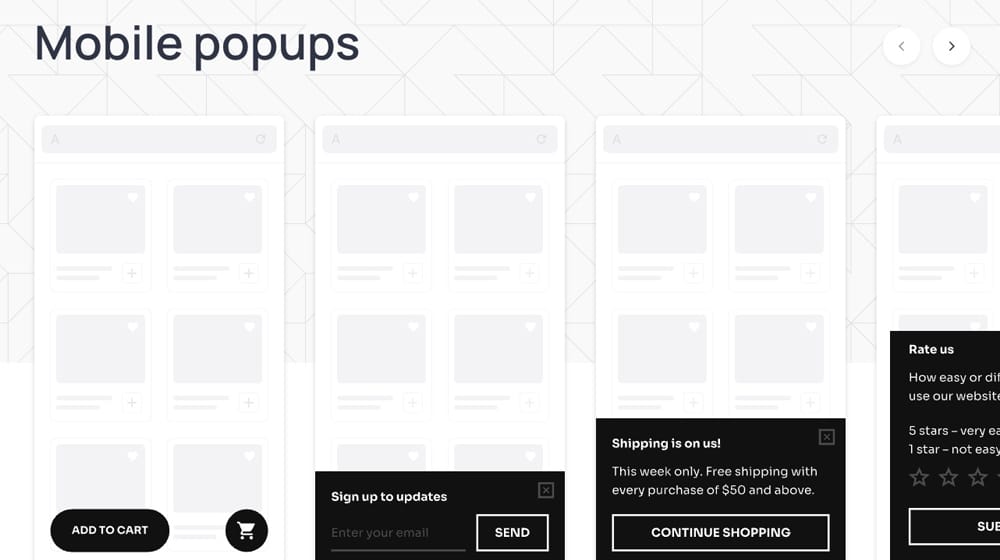 It's free to start, but the pro version limits things like CSS editing, split testing, dynamic customization, and behavioral triggers.
If it's on a .io domain, you know it's going to be a small-scale startup, and indeed, that's what this option is. It doesn't do anything unique, but it effectively does what it wants to do. What is that? Two things. First, it offers opt-in forms through lightboxes, pop-ups, slide-ins, header bars, widgets, in-content boxes, or sidebars.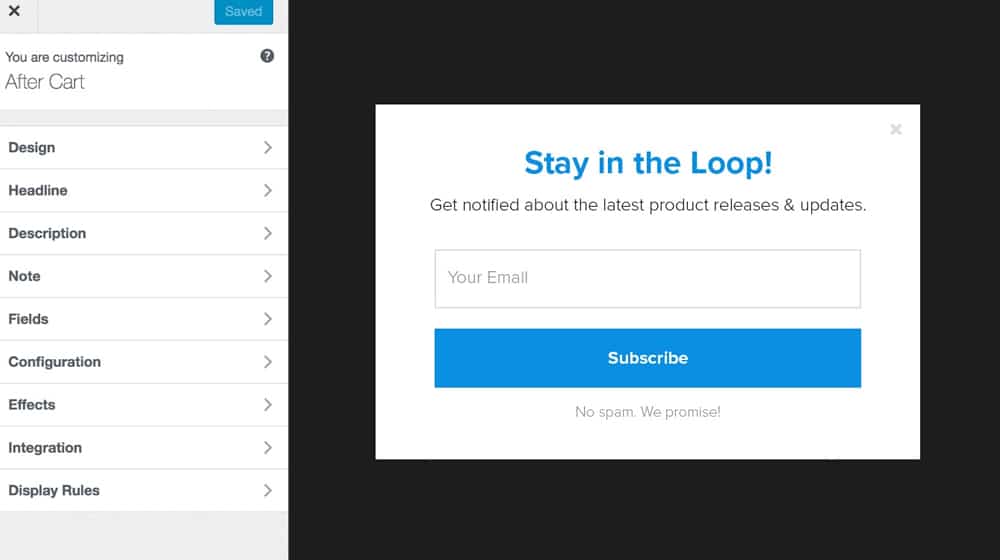 Second, it allows you to create and automate email welcome campaigns. Essentially, the benefit of using this over most of the other options is that you don't need to have an email manager on the side as well. It's limited compared to doing so, but that's not too bad if you're just getting started with building a newsletter.
Icegram is a pop-up manager as a WordPress plugin, making it more limited than just about everything else on the list. It does pop-ups, floating bars, messenger CTAs, sidebars, inline content, and half a dozen more formats for your calls to action.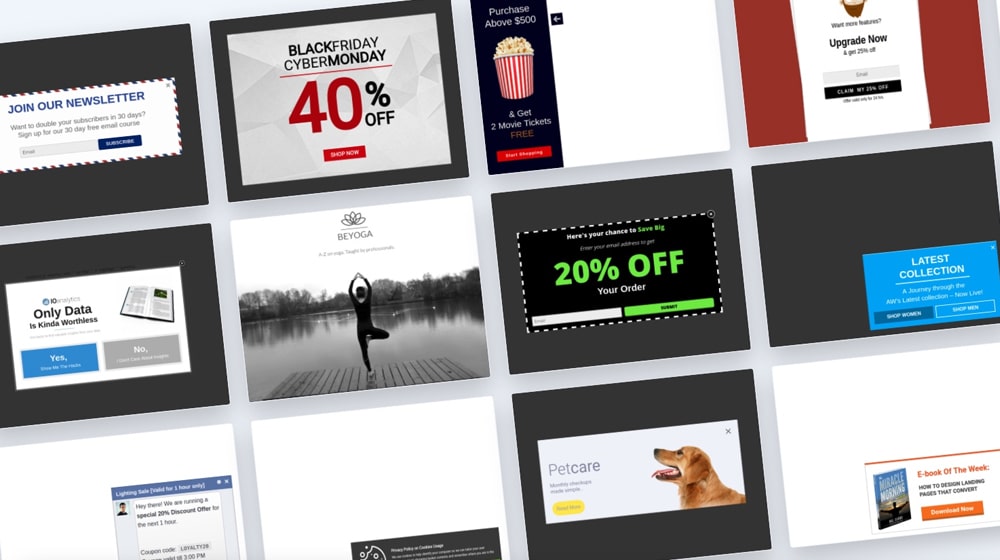 It also has over 120 ready-made campaign flows if you don't want to plan out your own. They also have a companion plugin called Rainmaker, a form builder. Take a look!
Poptin is, well, you know by now what it is. It has a dozen different options to display forms, including overlays, footer and header bars, mobile pop-ups, countdowns, surveys, and even video pops. It also manages some simple forms for you. The nice thing is their drag-and-drop editor, so you don't need to fiddle with code or other tweaks in an admin dashboard.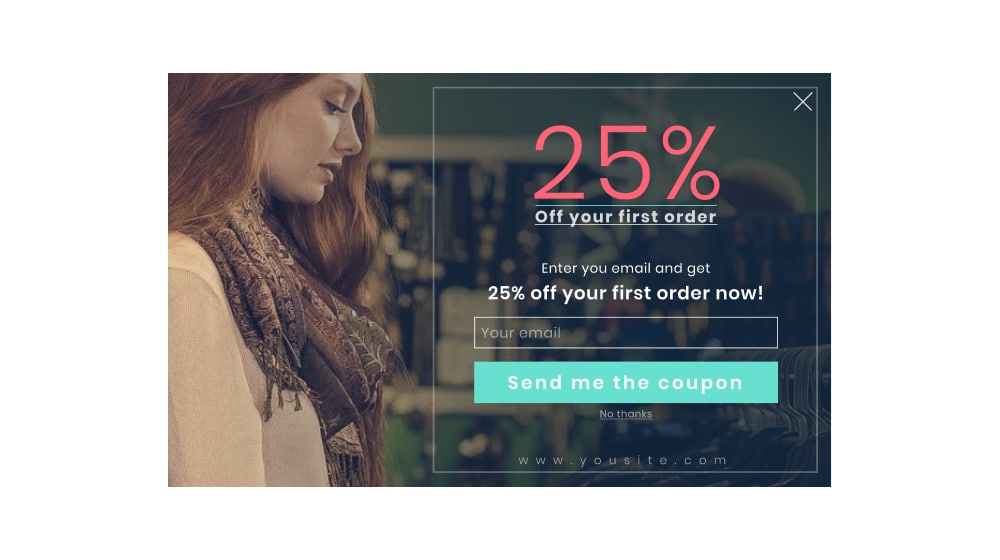 It also has pretty robust targeting, including page-level, OS and browser targeting, cookie and geolocation, and even AdBlock detection. They offer a free plan, but it's constrained, so you're better off starting with the $25/month plan. Pretty slick.
So, there you have it; my top recommended Sumo alternatives.
Did I miss your favorite? If so, please let me know in the comments below, and I may add it to the list!