How to Start a Blog: Platform, Design, SEO, and Growth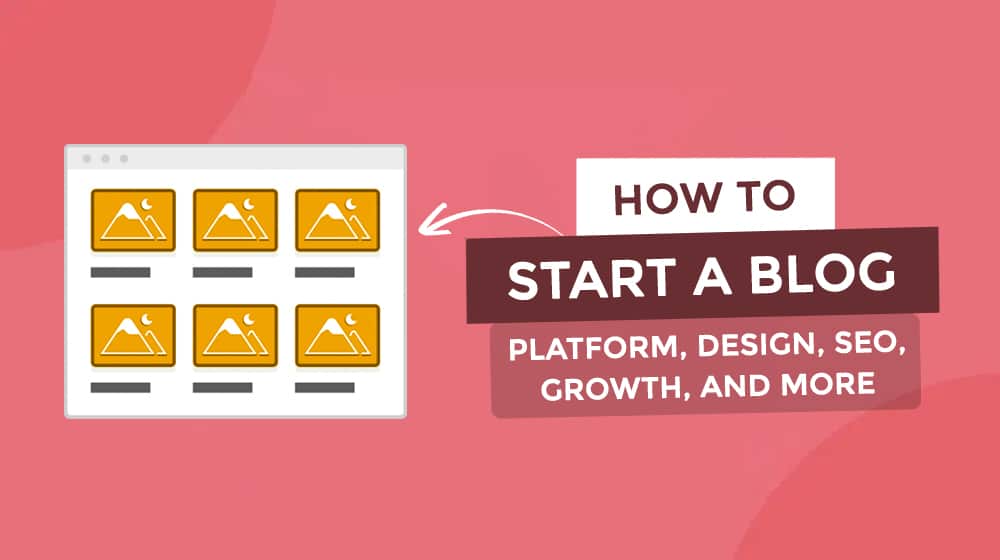 For an agency dedicated to managing blogs, it's a little surprising that I don't already have a "how to start a blog" post somewhere. Well, it's time to fix that.
This article aims at people who are somewhat tech-savvy or know enough to set up WordPress on some hosting plan but might not know how to start a business plan or optimize their website design for SEO. So, intermediate, let's say. Please let me know if you need assistance with registering web hosting, buying and setting up your own domain, installing WordPress, or any other part of this process.
If you want a full-scale, expert-level tutorial on starting your own blog, this is it. I'll walk you through the entire process, from setting up your blog to publishing your first blog post.
If you have any questions about any part of this process, let me know in the comments. I'll do my best to address them there and possibly add new sections to the post if it warrants it!
The Technology
You first need to lay the groundwork for a solid blog by building up your technology stack. Don't worry; it's not as complicated as that makes it sound unless you want it to be.
1.

Your Domain Name
Step 1 is to pick a custom domain name. Choosing a good domain name is tricky because your new domain is relatively permanent; it's essentially your brand and blog name, and many of the domain names you think of are likely already taken.
It will help if you pick something that represents you. I recommend choosing something compelling and avoiding anything too similar to an existing site, an exact match domain, or something your users can misinterpret.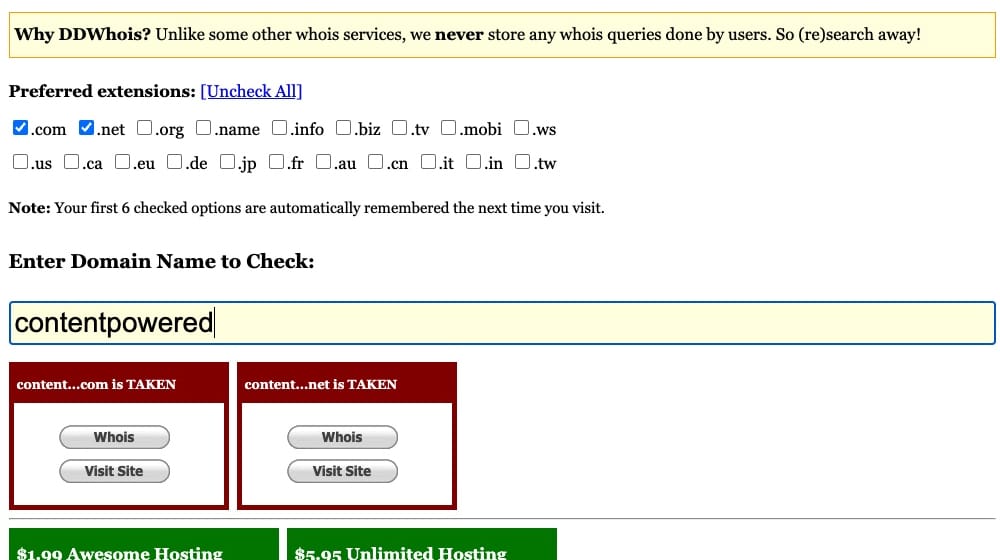 I don't have good advice for picking a domain name. And, the truth is, you can make anything work as long as it's memorable enough or with enough time and effort.
Just pick something that resonates with you and conveys some idea of what your site will be about.
One of my favorite tools for quickly checking domain name availability is
DDWhois
. It's been around for ages, though it only works for the most common top-level domains. Still, you can rapidly check hundreds of domain names without waiting for anything to load.
If you're looking at .io domains or an extension that isn't listed, you might want to check on a domain registrar like Namecheap instead.
2.

Your Web Hosting
Most guides on starting blogs launch into long sections about web hosting while cramming in affiliate links for a specific web hosting company like Bluehost or Hostgator. I'm not going to do that. The truth is, most paid hosting companies today are all acceptable. There are many considerations (shared vs. a private server, the host country of residence, pricing, specific features for fringe use cases). Still, for running a standard blog, pretty much anything will work.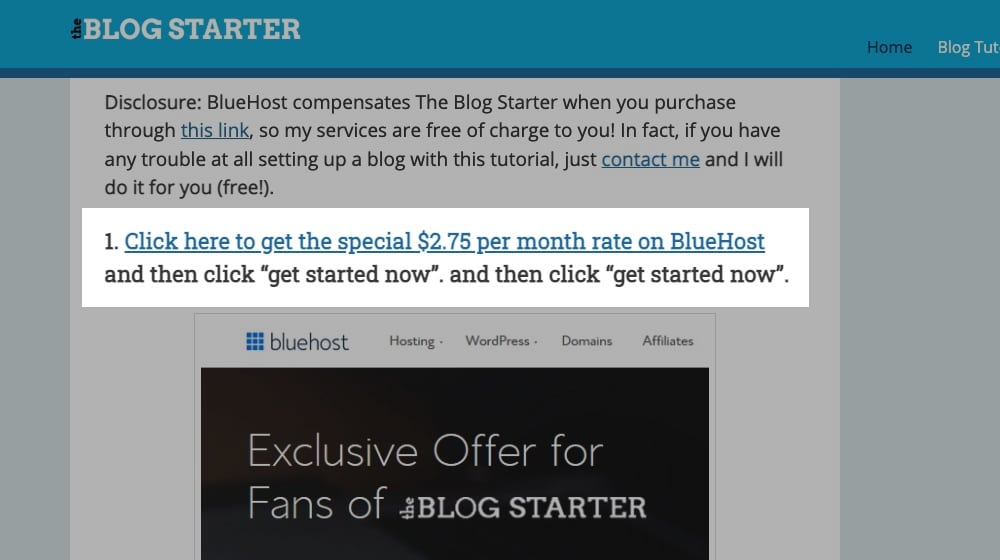 Avoid free hosts that inject ads onto your site or hosts notorious for being slow to respond. After all, fast load times are one of the biggest modern drivers of web success. I also recommend avoiding shared hosting packages, as hosting providers can cram as many as 1,000 customers on a single server.
New bloggers should start small, and as you evolve into a successful blogger with a substantial readership, you can always upgrade later. A dedicated server is the best choice, but it's the most expensive option. A VPS is second-best, and a cloud-based host such as Kinsta or WP Engine is the third-best option.
3.

Your Blogging Platform or Content Management System
When you're building a blog, you can choose whether you want to use WordPress, Shopify, Wix, Squarespace, or any of a dozen different content management systems.
I'll be honest here:
there are very few reasons
not
to use WordPress. Other CMSs might have specific features or conveniences you want, but if you know enough about them, you aren't reading this paragraph anyway.
Just use WordPress. It's a free blog platform, and it's easy to download on WordPress.org and set up. It has constant updates, and it has tens of thousands of plugins and widgets to add functionality. You can also customize it to an insane degree.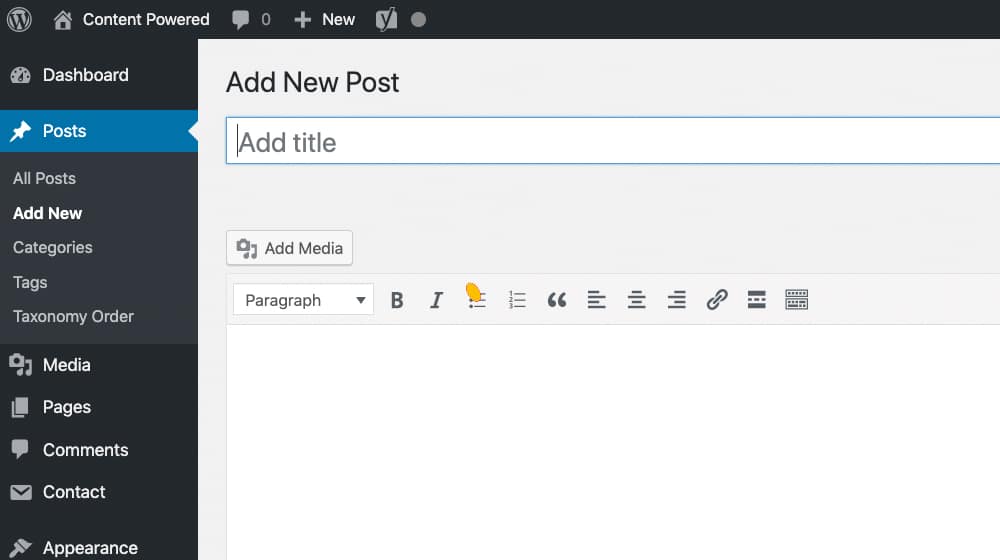 I recommend going with the self-hosted WordPress over a free WordPress.com blog or even their paid "premium themes". The WordPress.com plans are pretty limited and are aimed at beginners. You have complete control over your WordPress installation on your server, but on the WordPress.com servers, you're likely to hit many roadblocks along the way until you migrate to a self-hosted install.
The only valid reason that I can think of to avoid using WordPress is if you're using Shopify. If you created your store on Shopify, it's better to stick with the native Shopify blog than to have a WordPress blog on a subdomain. If you're on Shopify, I wrote about this in a separate post here, and I encourage you to read it:
4.

Your Storefront
Are you going to build a store? I'll discuss kinds of monetization later. If you plan to have a store, you have to decide between Shopify or a WordPress eCommerce plugin like WooCommerce. I prefer the WordPress side of things, but it's a choice you can make for yourself.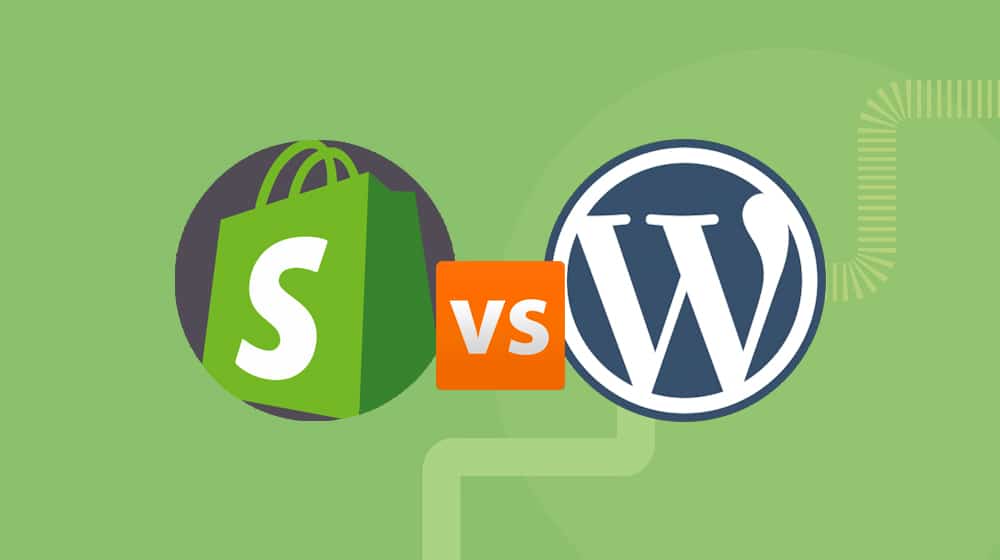 Shopify is fine if you don't plan to run a blog on their system with WordPress-level expectations. The Shopify blog is pretty bare-bones, but it's a sacrifice you'll have to make.
5.

Your Plugins or Extensions
The strength of a WordPress site is the vast array of plugins to add pretty much any feature you could ever want. I recommend an SEO plugin (like Yoast SEO or Rank Math), an optimization plugin and caching plugin (like WP Rocket), a schema plugin (like WP Schema Pro), and plugins for any additional features you might want. There is plenty of social sharing, security, and anti-spam plugins.
I've also written a few resources you might want to read:
There are easily dozens of excellent guides for plugins you should consider using for your site. I wouldn't worry about it when you're first starting your blog. Unless a plugin significantly changes the blog design or layout of your site, you can always add it later when the need arises.
The first thing that you should install on a new blog is Google Analytics. It enables you to track your progress, set goals, see where your visitors are coming from, and know which of your new blog posts perform best on Google Search. This data helps you focus your efforts, spot issues, and improve the overall quality of your blog.
The Design
Once you have your technology up and running – or at least decided upon – you need to work at building out a blog design. Remember: your site design is part of your branding and must be relatively unique and compelling. However, it shouldn't be so abstract that accessibility, usability, or search indexing gets in the way.
1.

Your Blog Template/Theme
There are thousands of different WordPress themes out there. Many of them are free, many more are paid, and you can always hire someone to custom design and code a new theme for you.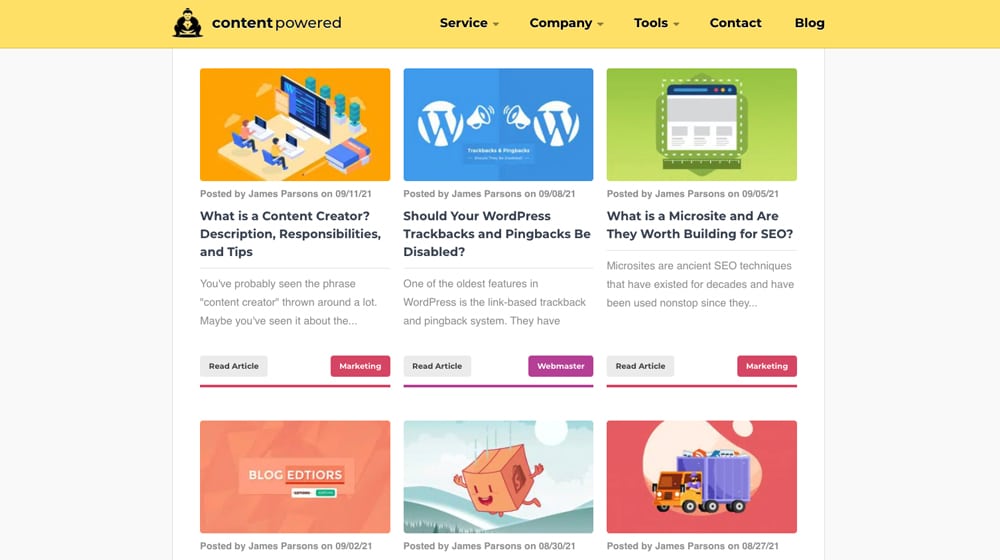 Our blog theme, for example, was designed and coded from scratch.
Be careful with free WordPress themes, as they are often stuffed with spam links that can get you penalized, malware, or both. At best, they might be poorly designed and lacking in functionality.
Generally, you have a couple of questions to ask yourself when picking a theme.
Do you want a framework or a drag-and-drop website builder? Something like the Genesis framework allows for lightning-fast speeds, but you sacrifice compatibility with some plugins and many blog themes. Others like Elementor are easy to use, but they can quickly slow down your website and hurt your speed and page experience scores.
What design elements do you want? Some sites put huge images front and center; some focus more on text. Remember that some features can be changed within a given theme, like whether or not you want a one-column blog page (or two or three).
What themes are your competitors using? You generally don't want to look too much like the others in your niche, but some shared design elements will be unavoidable.
Remember, when picking a theme, don't make your decision based on sample images, screenshots, colors, header, or even pricing.
Choose your blog theme based on the skeleton of the site; everything else is customizable.
The website structure is often a lot more challenging to modify than the styling.
2.

Your User Experience
One of the most significant elements of implicit SEO – that is, SEO that doesn't directly impact the search engines but impacts how they view you – is your user experience.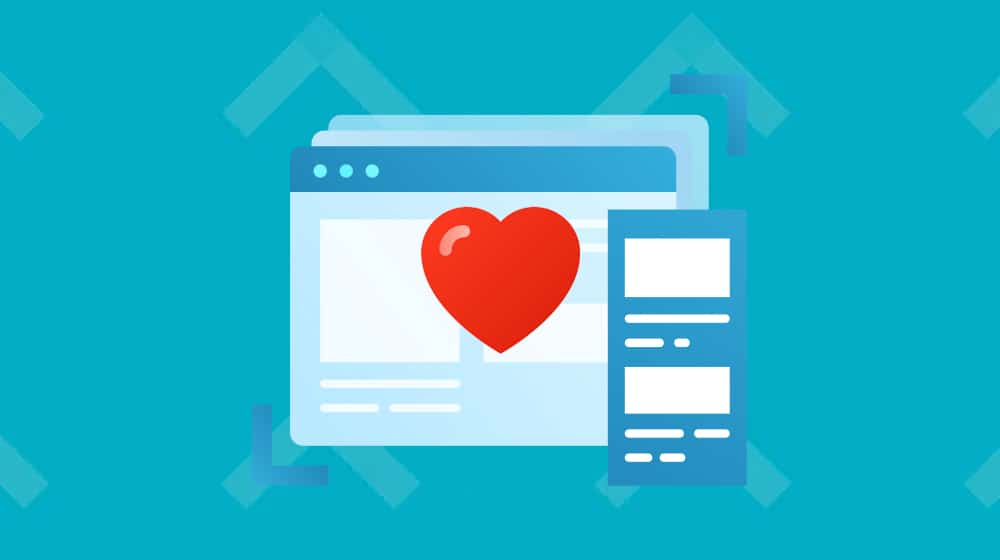 User experience includes things like:
Whether you use categories or tags (I recommend categories).
The kind of navigation structure that you decide to use.
How easily people can find what they want on your site.
What possible roadblocks there are to accessibility or the user flow.
Setting up a good user experience may be a matter of iteration. Standards change, SEO changes, and user preferences change. You want your site to be usable by as many people as possible, as intuitively as possible.
You may also want to optimize for Google's Core Web Vitals. These are mostly user experience design elements like "does a lazy-loading image shift content around when it pops in?" and may require specific tweaks and coding to optimize.
3.

Your SEO
Search Engine Optimization is a massive part of running a successful blog. After all, people need to find you somehow, and most of them use Google to do it.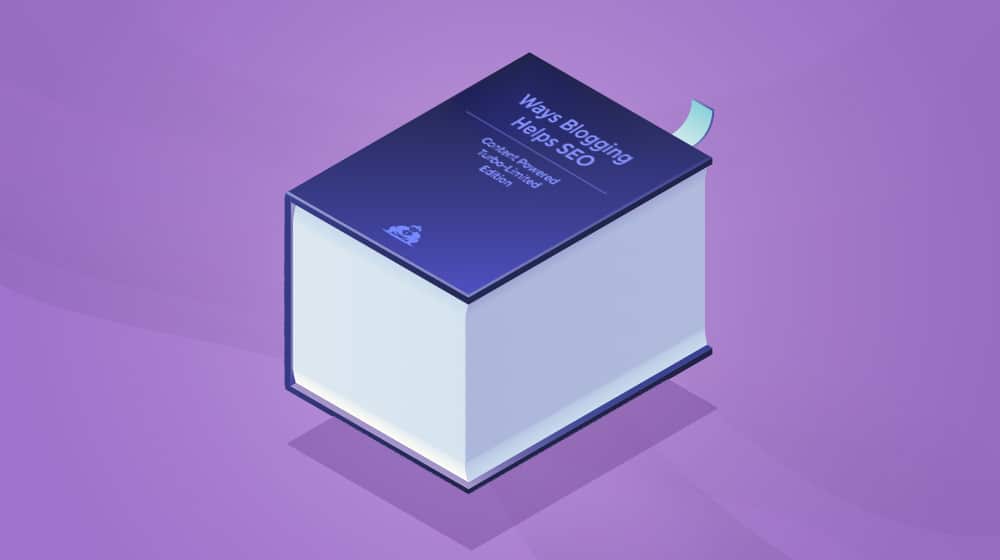 An overwhelming amount of knowledge and ranking factors are nestled into SEO. Keyword research, site design, site speed, links; it's a massive industry. I have many resources, like my guide on writing SEO-friendly content, this excellent list of 40 actionable SEO tips, and my breakdown of the differences between SEO and Technical SEO:
This category is probably the most significant area where most of you will have questions, so let me know if I can help.
The Goals
Setting up and running a successful blog is about more than just producing content and posting it online. It would help if you had goals, a plan, and a reason for doing it. It's always pretty apparent when a blogger doesn't care about their blog niche, topic, or business. Put the thought into planning and building up goals, and you'll be well-positioned to grow.
1.

Your Business Plan
The days when you could run a personal blog or diary on the internet and become an overnight success are gone (unless you're already famous in other ways). These days, if you want to be successful with blogging, you need to develop a business plan.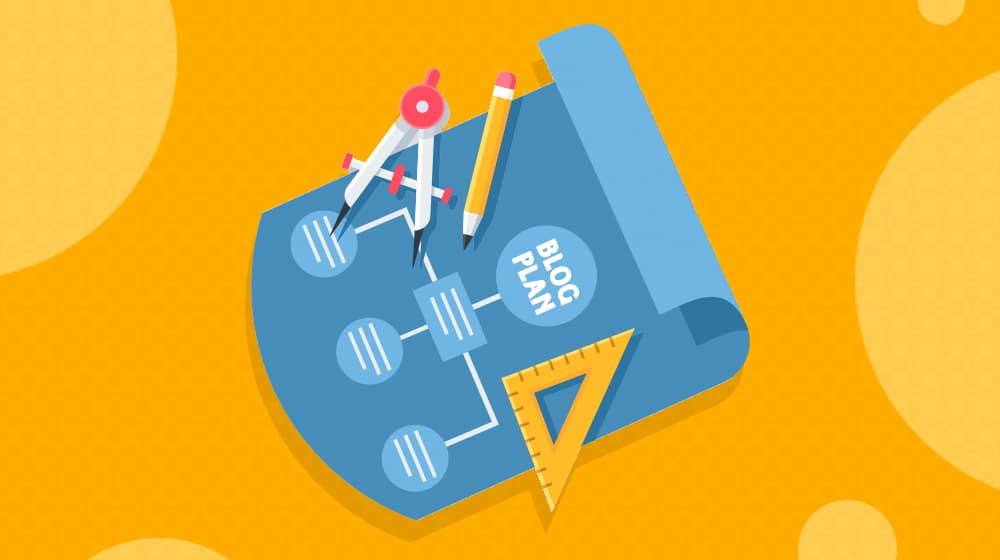 Your business plan is a tangible roadmap that helps you make decisions and guide you toward your goals. It's also a definition of those goals. It's also somewhat complicated to set up if you've never made one before. Luckily, I wrote a complete guide on creating a blog business plan specifically to help people who haven't done it before.
2.

Your Audience Personas
Buyer/Audience personas are "character sheet" definitions of people and archetypes who will visit your site. Who do you want to reach with your content? Who do you want to read your content, and how will you attract and keep them around?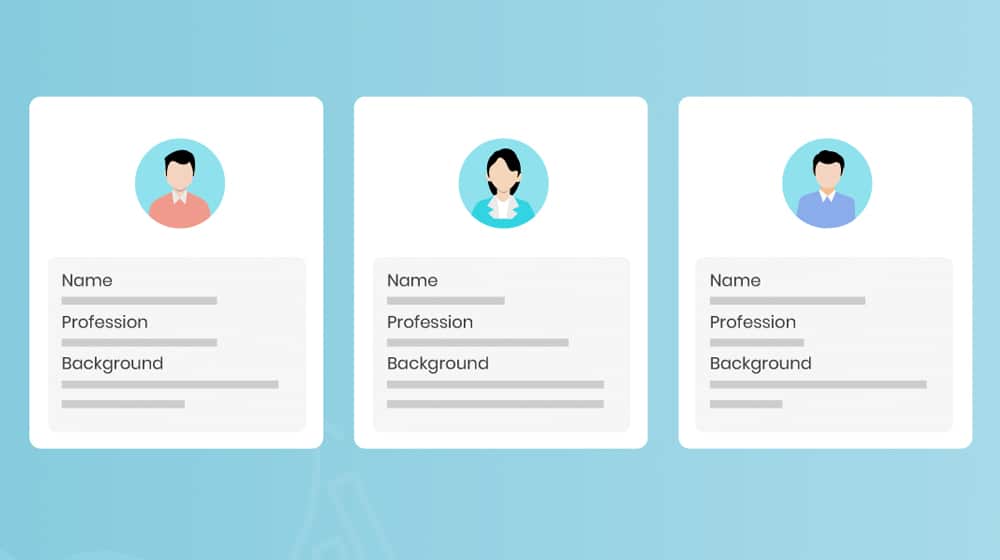 Knowing who you want to reach will guide what kinds of content you produce and what types of writing you create. It will also help you answer questions like:
Are you going to be Business-to-Business or Business-to-Consumer?
Are you creating content and selling stuff on the side, or are you selling things with a blog?
Should you be more casual or more formal in your writing?
Will your audience be more beginner-level or more expert-level (or both)?
You're never limited to a single audience, but the tighter you target one, the better you'll be able to attract and keep those people around. I recommend picking a core audience and expanding once you have that audience on lock.
3.

Your Blogger Persona
In the past, I identified ten different blogger personas. Understanding which type of blogger you are will help you align your content creation with your audience.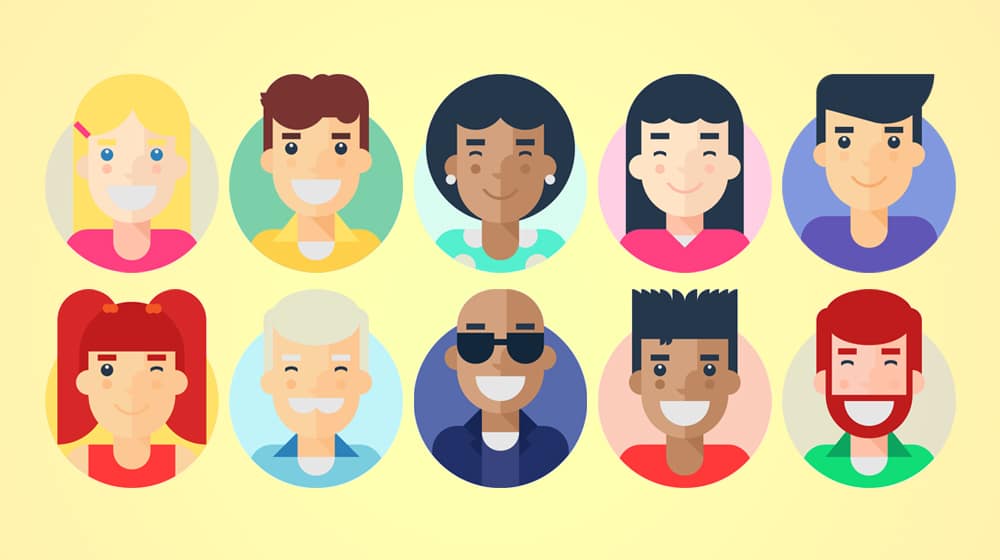 Is your blog earning you business? If not,
let's fix that.
We create blog content that converts - not just for ourselves, but for our clients, too.
We pick blog topics like hedge funds pick stocks. Then, we create articles that are 10x better to earn the top spot.
Content marketing has two ingredients - content and marketing. We've earned our black belts in both.
If you run an internet-based business and are looking to scale, schedule a call to speak with our founder:
It can also help you when you want to hire other writers, either to imitate your style or to pick a style that differs from your own to fill in the gaps.
4.

Your Monetization
Blogging won't make money right away. It's very much the kind of long-term strategy that takes years to come to fruition, if not longer, depending on how proactive you are at growing and monetizing it.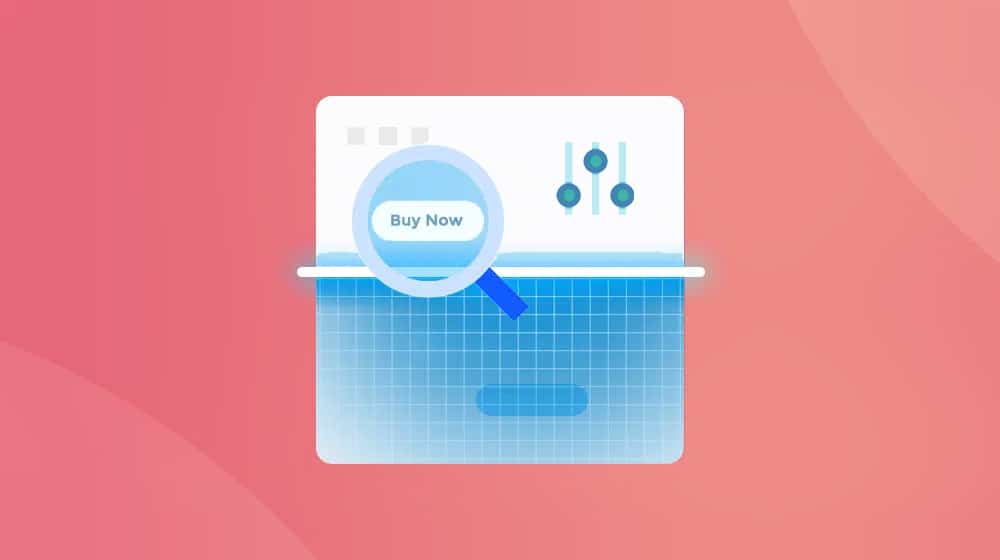 You have to decide how you want to monetize your blog. There's no correct answer, and every method has pros and cons. Consider:
Display ads, which pay very little but are both incidental and somewhat expected (if intrusive) on the web.
Affiliate marketing links can be more lucrative but are also harder to sell, and they also have some SEO concerns.
Running a store requires a ton of work and infrastructure but is most profitable.
Dropshipping is a store that outsources fulfillment to another company. While dropshipping stores are less work to operate, you're also sacrificing some profit.
Selling content adds more content production work to your plate but is generally more of what you're already doing.
Selling consulting leverages your blog as an advertisement and lives or dies based on how well you display authority.
Often, you can mix and match several of these, and this isn't all of them. It's still a determination you'll want to make if you wish to have a financially solvent blog.
5.

Your Long-Term View
I've mentioned it a couple of times, but I need to make a special note here: blogging, on its own, takes a long time. It can take 6-12 months to start seeing any real traffic, and it can take 1-3 years before you're building enough of a presence to begin making money.
Sure, you can speed this up by investing more time and money into the process. But blogging is going to be a long-term strategy. You need to be able to stick with it in the face of seemingly insurmountable apathy if you want to succeed.
The Practice
Pretty much everything above is just laying the groundwork for running a blog. What about actually running it? Once you've started a blog, you have to keep it going indefinitely. Consistency is more important than frequency and, in some cases, even more than quality. The best bloggers out there are the ones who have been publishing weekly for 10+ years. You can join them, but you need to do it right.
1.

Your Word Counts
How long should your blog posts be?
I generally recommend 1,500 words as the absolute low end. Anything shorter, and you don't have the space to add much value to a post or a topic. I aim for 2,000 as a minimum for my client's content, and occasionally articles can sometimes end up at 2,500 or 3,000 words.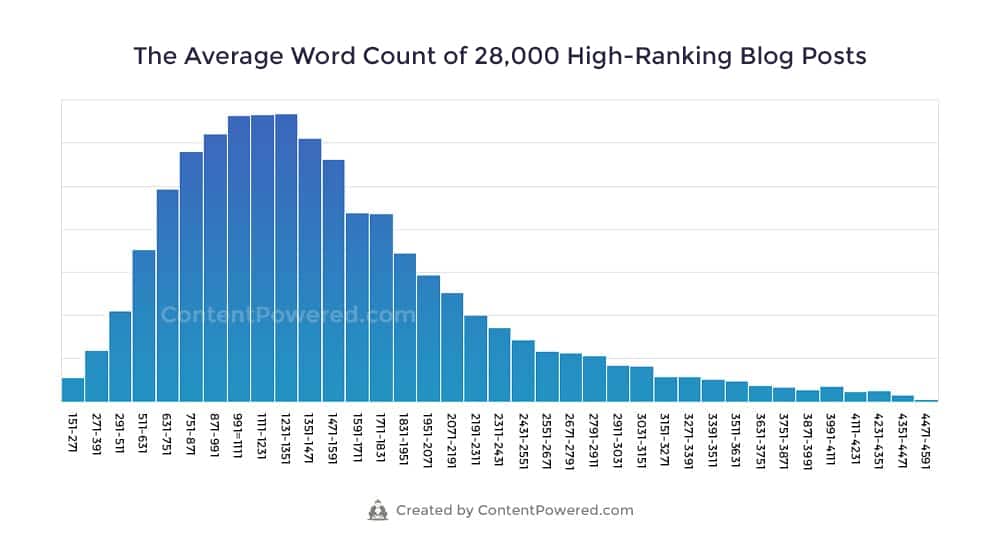 Truly flagship content can end up 5,000 or more, though that's more eBook territory.
Length alone isn't enough, of course. I could write a 10,000-word post, and it could be absolute garbage full of fluff and wouldn't earn me anything. You need to balance high-quality content with length.
I recommend against trying to write and meet an exact word count with every article; that's a good way to introduce fluff into your article and hurt your content quality.
2.

Your Topic Ideation
Topic ideation is a massive part of running a blog, and it's an ongoing process you'll need to be constantly doing. I have three relevant posts for you to peruse:
The first is a guide to top-level strategy. Picking overall content categories, aiming topics at specific buyer personas, determining what type of blog content you want to use; they're all relevant. A significant chunk of my week is spent brainstorming, picking through data, and choosing blog topics that are most likely to be successful and valuable to my audience.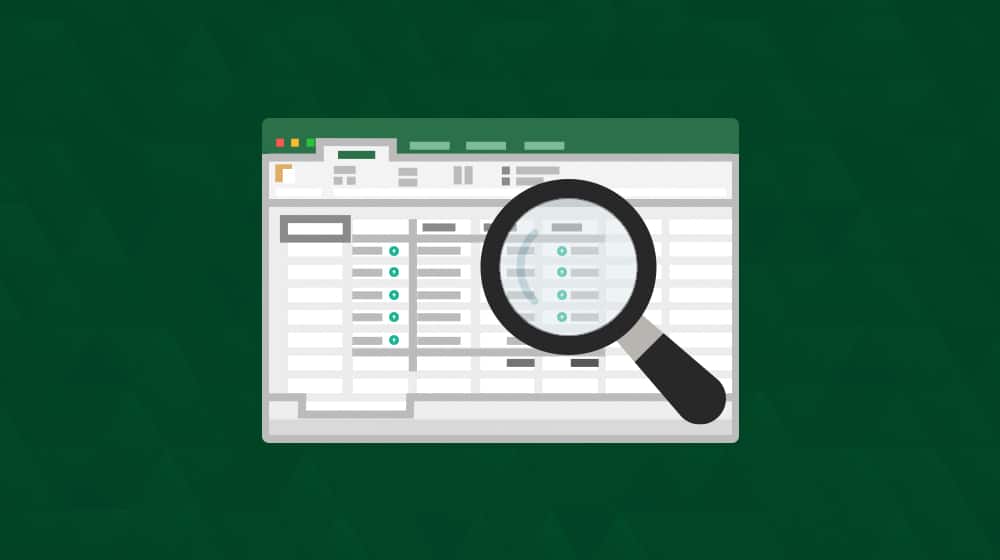 The second helps you develop specific blog post ideas for new content based on various topic ideation strategies and using several of the more popular tools on the market.
The third is my process for choosing topics, both for myself and my clients. There are some tremendous secret techniques there, so give it a look. I spill all (well, most!) of my secrets.
3.

Your Competitive Research
A huge part of success in blogging is an awareness of what your competitors are doing.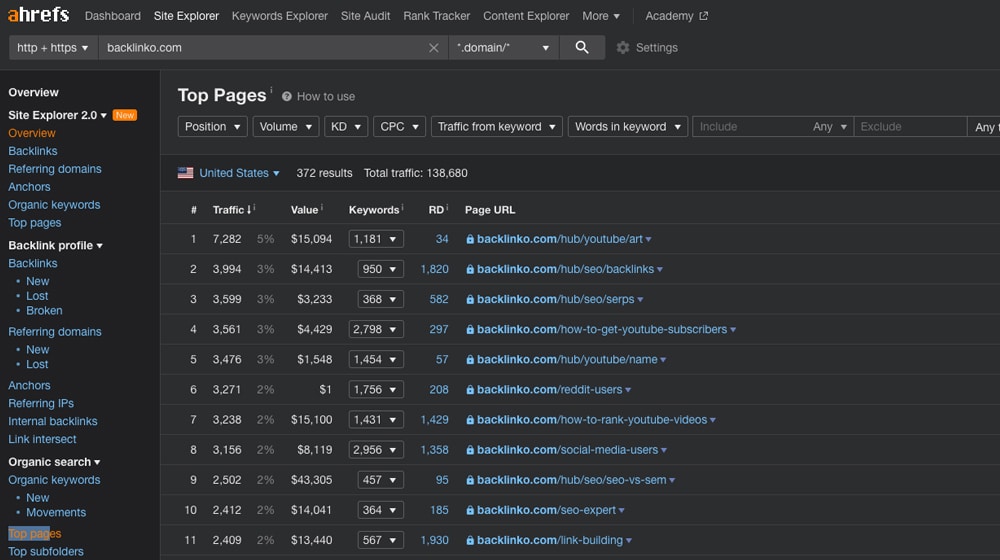 You need to know for three reasons.
You want to make sure you aren't wildly off-target, and they know something you don't.
You want to be able to build on or respond to your competitor's ideas (and poach value from them).
You want to watch what they do and, when the chance arises, outdo them at their own game.
You can use competitive research tools to find their best keywords, and you can monitor what they're doing so you can beat them at their SEO game. After all, you can't beat the competition if you don't know what the competition is doing.
4.

Your Linking Practices
Links are essential to the growth and SEO of your blog.
Internal links – links from one page on your site do another – are essential for helping Google index your entire site, keeping users in your orbit by giving them more content to browse, and showcasing related content you create.
External links – links from your site to another site – are powerful for "further reading" and cited sources. They show you're part of an ecosystem, not trying to stay isolated. They also help your readers, which builds trust in you.
Backlinks – links from another site to you – are the most significant source of SEO value you can get on a blog. Other than creating content, I would venture to guess that building backlinks will be a substantial part of your efforts in running a great blog.
Neglecting your internal links can weaken your blog site structure and prevent your site from growing.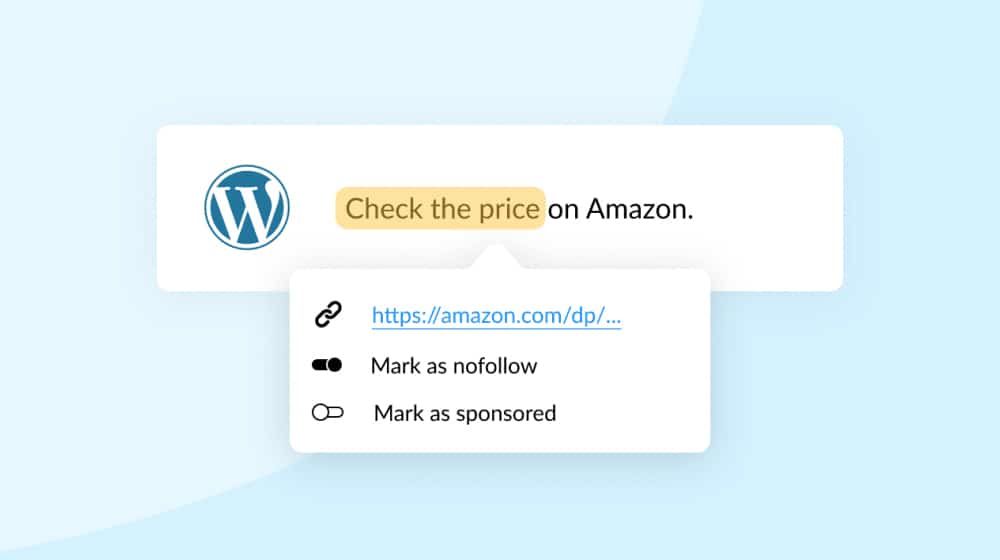 Linking to low-quality or penalized websites can hurt your reputation, and building artificial or spammy backlinks can hurt your performance. It's wise to familiarize yourself with all three of these link types.
5.

Your Content and Page Types
In this post, I identify the 12 kinds of blog posts and how to use them. Most blogs will generally want a mixture of different content types, which means understanding how to produce and when to use these different types of content.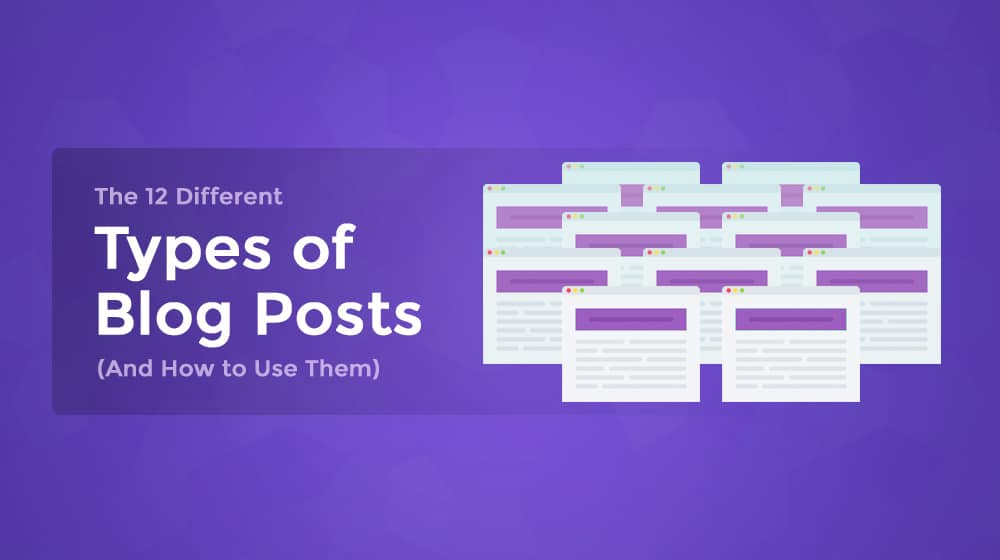 Some will work better than others, depending on the kind of blog you want to run. You may also want to experiment with different types of content to see what resonates most with your audience. If you take a look at my blog, you'll see I try to get a good mix of evergreen guides, tutorials, listicles, and FAQ posts.
It's also a good idea to build out pages for your site. A strong homepage, a contact page with a contact form, a terms of service and privacy policy (which discloses your affiliate program, if you have one), an about page; these are critical trust pages that search engines and visitors are expecting to see.
6.

Your Content Pipeline
The actual act of producing great content needs to be formalized as well.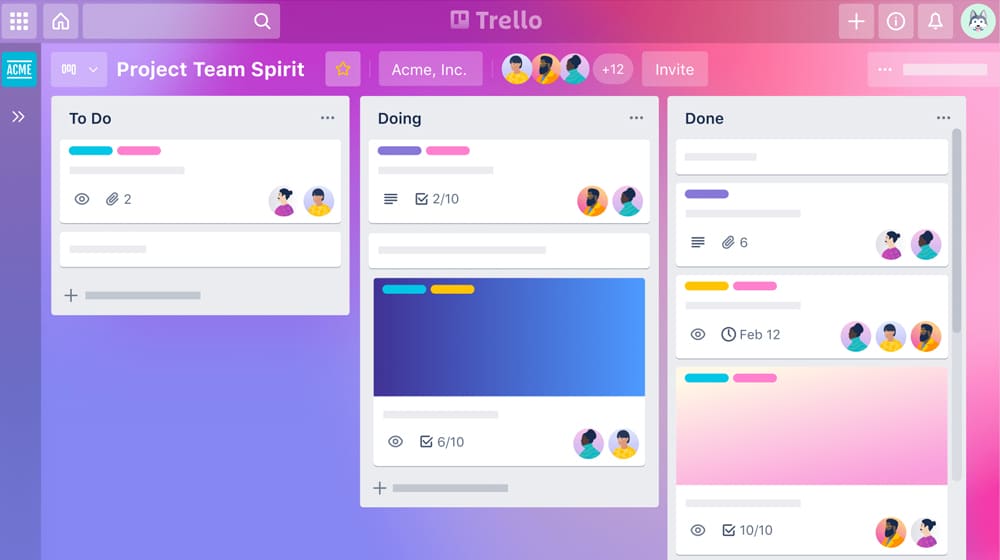 Remember, it goes something like this:
Come up with topic ideas.
Define attributes like the content format, content type, target audience, and structure.
Pick specific keywords that work best for the post.
Write the first draft.
Optimize, proofread, grammar check, and edit.
Add and optimize links.
Create images.
Create metadata like description and image alt tags.
Schedule and publish.
Monitor and respond to engagement.
Update periodically.
Repeat, every week, forever.
This process is a lot of work, and a single person rarely does all of it. Writing can be a full-time job, never mind creating graphics, researching topics, editing, optimizing, uploading, updating, and everything required to run a successful blog.
So, you can spend time setting up defined processes, structuring your content creation, and even paying people (like me!) to handle some or all of it.
The Future
Where do you want to be in a year? In five years? Do you want your blog to be a hobby project, a side hustle, or a significant business? It all comes down to how much you invest in your blog's growth.
1.

Your Content Refreshes and Audits
Every year, it can be worthwhile to perform a content audit. Analyze your old content and see what can be updated and refreshed, buffed up and recirculated, mixed and merged with other content, and what might be holding you back and should be removed.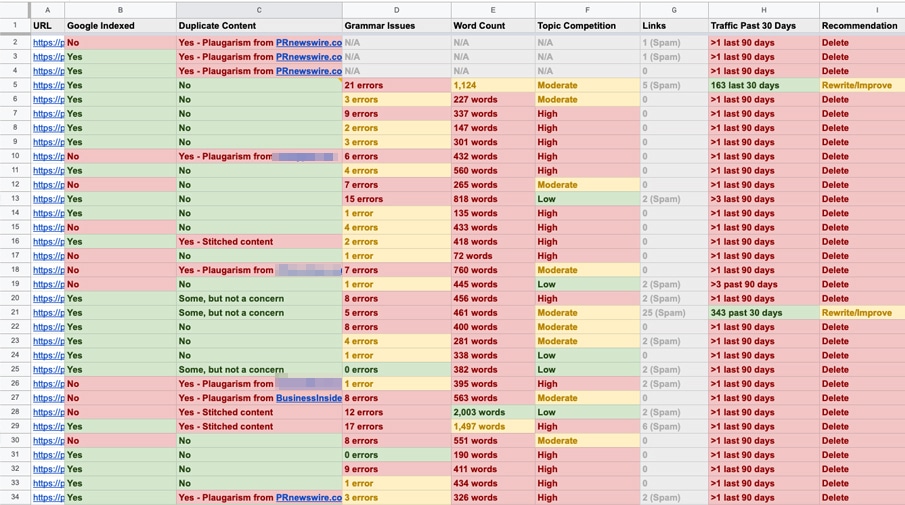 I recommend refreshing old posts and polishing them frequently, especially the statistical 20% that pulls the most weight on your site.
2.

Your User Engagement
As you grow your site, you'll start building an audience. You want to keep that audience engaged.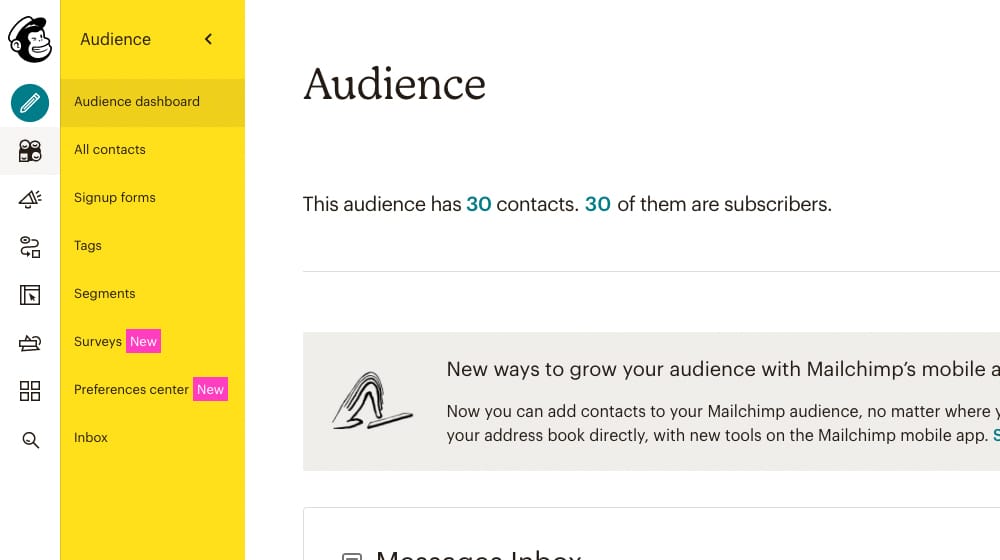 That means:
Maintain an email list by sending a regular email marketing newsletter to keep people aware of your content as you publish it. This strategy is one of the best methods to capture your visitors and ensure that they return in the future. It's also low friction; asking for an email isn't a huge ask compared to asking your visitors to whip out their credit cards.
Monitor blog comments and reply to them as they happen to keep conversations going.
Post your content, stay active on social media, and engage with users who comment.
All of this is the "social" aspect of blogging, and it's often ignored in favor of the content production and technical aspects of blogging. It's no less essential, however.
3.

Your Outreach and Guest Posting
Setting up a blog is just the beginning. As you grow, you need to participate in the broader community. That means everything from participating in Twitter Chats to performing dedicated blogger outreach and guest posting. There's always more to do.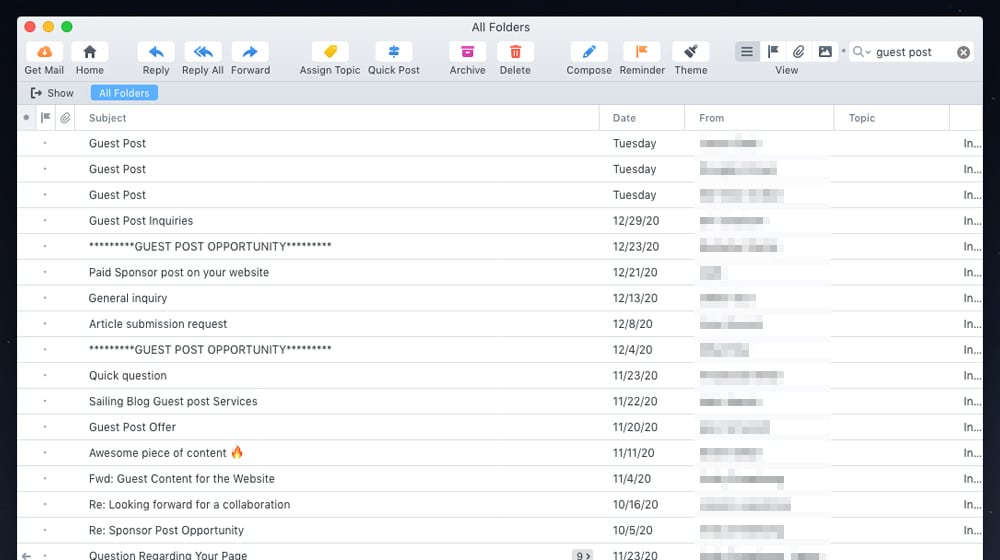 Guest posting and outreach gets a bad name, especially with the marketers spamming your email and the companies selling PBN links disguised as fake "outreach" services.
When done properly, it's an extremely potent strategy.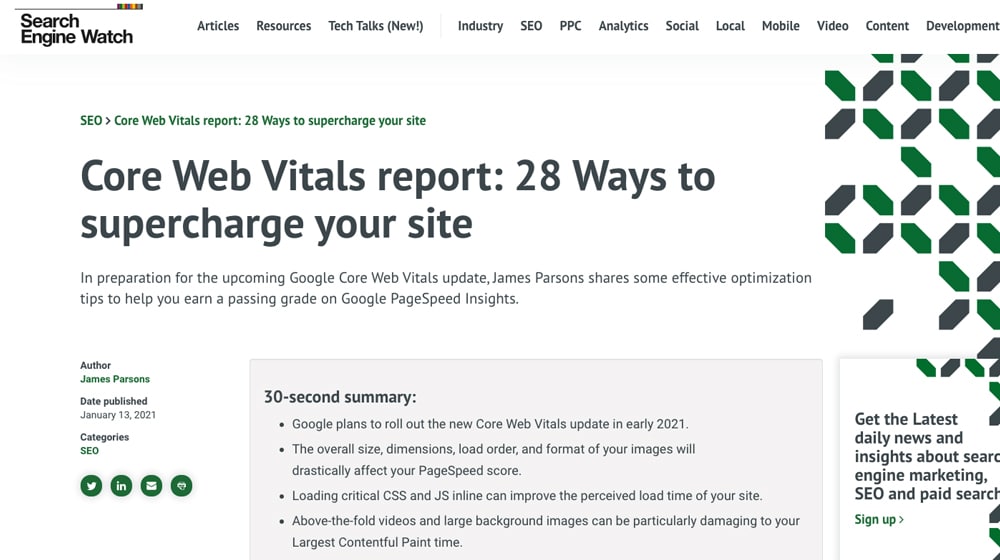 I've published guest posts on Forbes, Entrepreneur, Inc, Business Insider, and dozens of other publications.
Getting Your Blog Started
If you want to start a blog and read this post, you might have your eyes glazed over with all the work it entails. Well, I have two pieces of good news for you.
First, it's all very low-stakes when you're just starting. Unless you're investing a ton of money into it, you're not likely to have a substantial audience for at least the first year. That means you have plenty of time to adapt, make changes, and find your way before it matters. Moreover, the first couple of years will give you time to put some hard work into your user experience, content quality, and marketing. Some of the items that I've mentioned are things you don't have to worry about until your foundation is strong and your audience grows.
Second, there are powerful resources to help you. For example, if you scroll to the bottom of this page (or look at the top), you'll see a blue button. If you click it, you can contact me directly, and we can work out an arrangement so I can do most of this work for you. It's a fantastic deal; you wouldn't want to miss it.
Do you have any questions for me, or did I miss anything? I've developed and scaled hundreds of blogs, both for myself and for my clients, and I'd be happy to answer any questions that you have for me! Not only can I help you, but by answering your questions, I'm helping the rest of my readers. Let's get a conversation started!